There are over 8 million WooCommerce stores active online today. WooCommerce also has the biggest share when it comes to eCommerce website platforms and beats other giants like Shopify and Magento by a great margin.
However, not all of them shine through to become the next big thing or even a successful venture. So what is it that makes some WooCommerce stores a big success in their industry and others fail?
While the product or service offered is an obvious answer. But there are a few more factors that contribute, some of them are marketing, branding, user-interface, customer retention, after-sales service, and much much more.
The advantage that WooCommerce stores have is that they are built on the WordPress CMS platform, which also offers many plugins to accomplish different tasks. That cumulatively contributes towards a better functioning website.
While you can install as many plugins on your website as you want, but more number of plugins on a website also impacts its speed and performance. Therefore, it is important that you select only the best and most essential plugins for your website.
Suggested Read: The Top 12 Must-Have Plugins for WordPress Websites in 2020
The best way to streamline the performance of your WooCommerce store though is getting a great web hosting plan. 
WP Engine is a great place to start. It is the leading hosting company in the world offering packages designed specifically for WordPress users. Apart from offering the essentials such as blazing fast speeds and zero downtime, it also takes care of tasks like updates and backups. In other words, it makes website management simpler as well.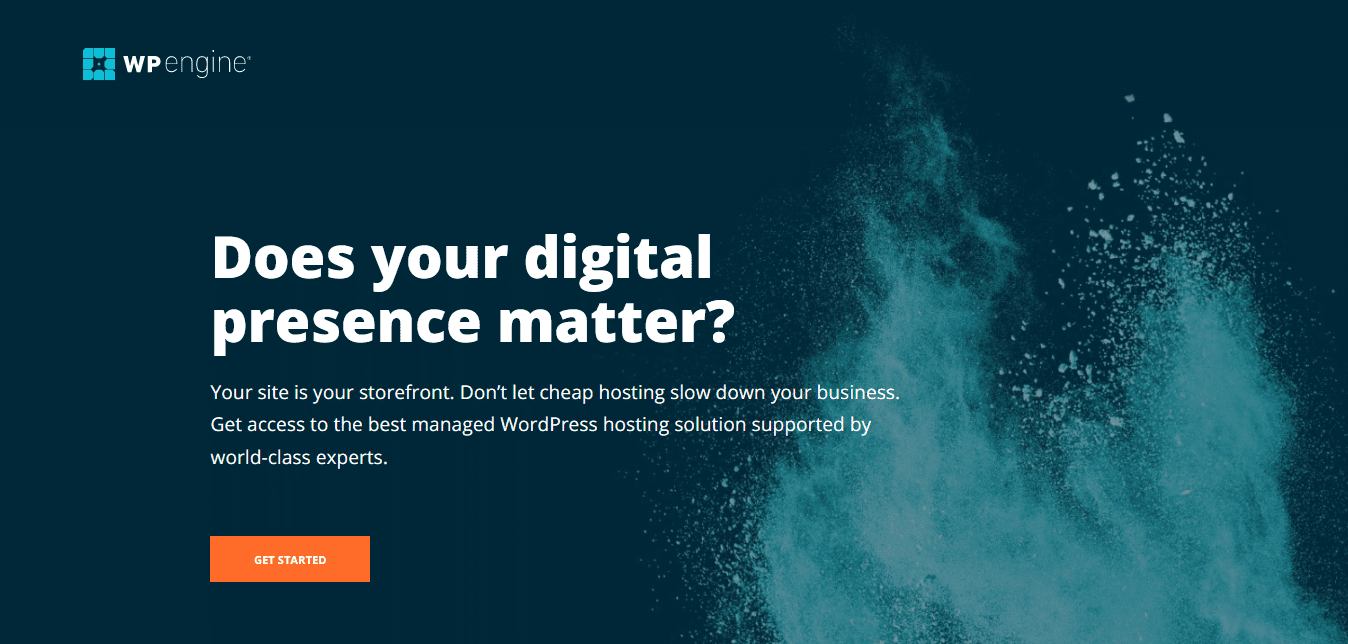 In this article, we will go over the top 10 plugins that you should install on your WooCommerce website for maximum conversions.
#1 – Beeketing
Upselling and cross-selling can massively impact the sales and revenues for any business. And Beeketing exactly helps you achieve that and much more.
Beeketing offers all-in-one marketing automation for WooCommerce stores. It offers about 10 different marketing features that cumulatively result in optimizing conversion rates, increase average order value, prevent cart abandonment, and overall boost online sales.
Some of the many features Beeketing offers are like increase average order value by showing order notifications, sales countdown, low-stock indicator, show how many people have bought it.
It motivates users to convert show best-selling products, recently viewed and bought recommendations, and more.
#2 – Product Import Export for WooCommerce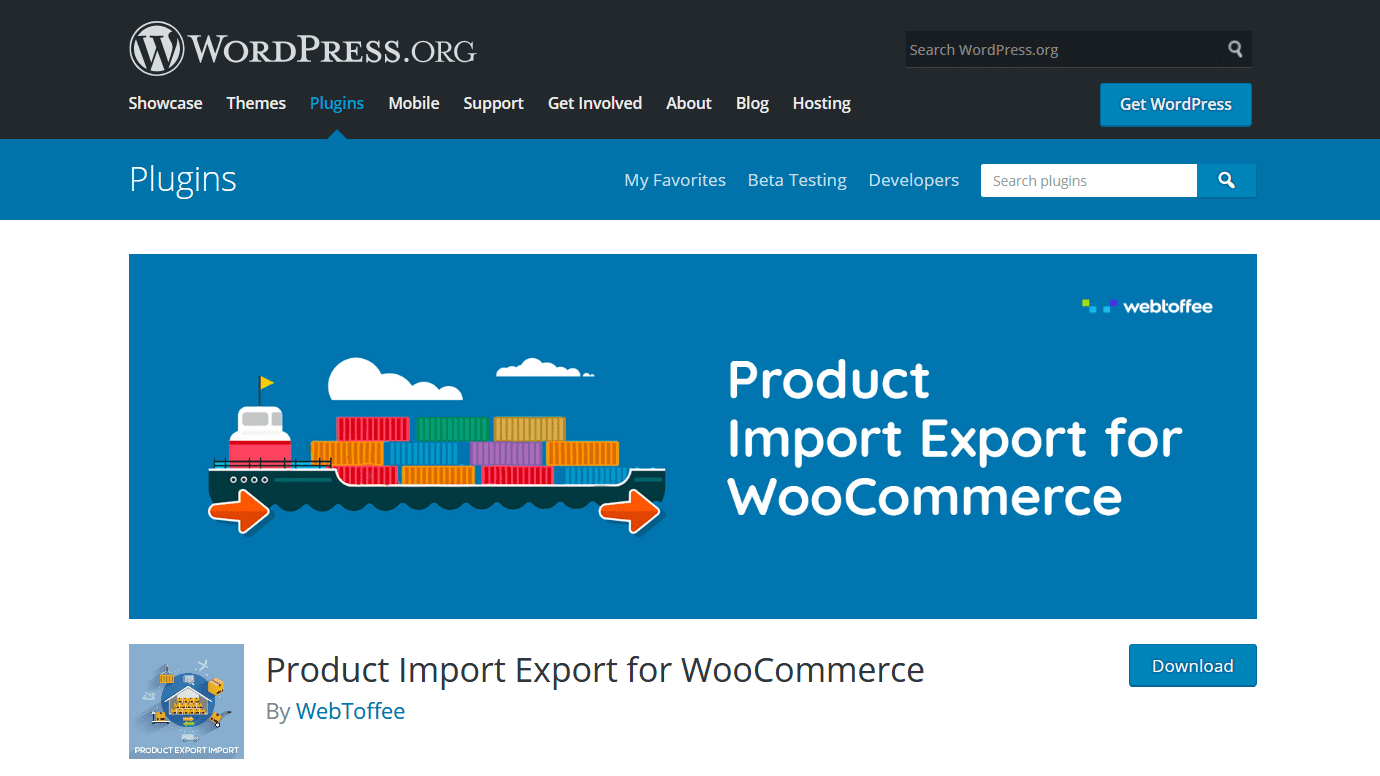 There are many times when an online business needs a report of all its inventory. Creating the report manually is not the wisest of the things that one can do here, especially when you can easily export the data with this plugin.
Product Import Export for WooCommerce helps you to not only export all product and subscription-related information but also lets you import products in bulk.
This especially comes in handy when you exchange data with your product suppliers that need the bulk inventory data.
#3 – WooCommerce Multilingual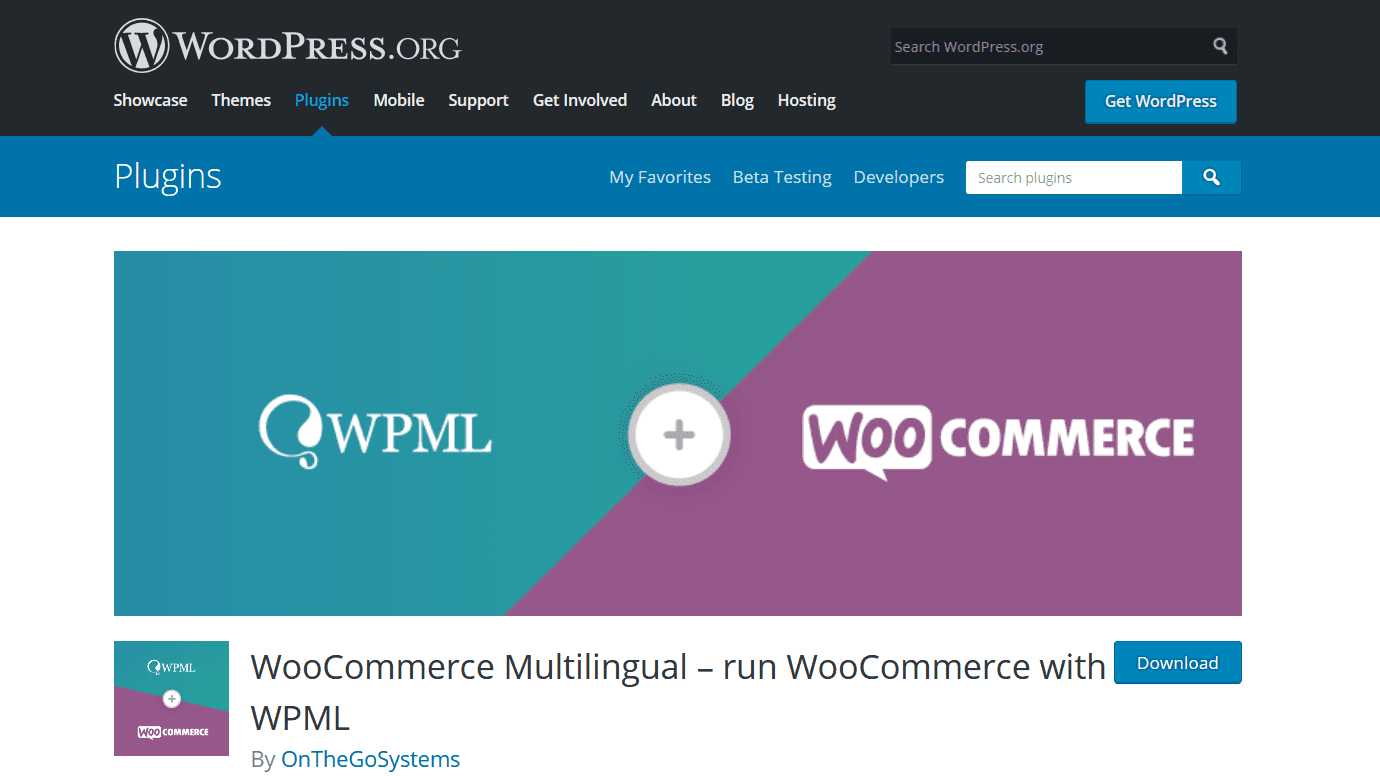 This one plugin comes in handy when you want to cater to a global audience as well. The WooCommerce Multilingual lets you create multilingual versions of your store that you can present to your international customers.
The plugin translates your website and products into multiple languages and enables multiple currencies. It even sends emails to customers in their language.
This allows you to expand your business to even the non-English speaking customer base.
#4 – Advanced Dynamic Pricing for WooCommerce

Deciding the prices for products is a task in itself. It takes a lot of variables into consideration such as the price of production, marketing, shipping, profits, and everything else involved. And there is no one perfect price, which is why it shouldn't be a one-time settlement.
And this becomes even more difficult when you are selling a service because you have to now take in unquantifiable variables into the equation like experience etc.
Advanced Dynamic Pricing for WooCommerce helps you to experiment with different prices by automating the price changes based on different factors.
You have to simply feed in different rules to quickly set up discounts and varying pricing for your WooCommerce store. The plugin also lets you create bulk discounts on your inventory.
#5 – WooCommerce Waitlist
Running out of stock is an eventuality that every online retail store has to face at some time or another. The WooCommerce Waitlist comes in handy when the products from your inventory run out of stock.
By installing this plugin you can easily introduce a waitlist feature on your eCommerce website. Your customers can add themselves to the waitlist for out-of-stock products and get automatically notified as soon as the product is back in stock.
The advantages are multifold of such a system. This not only helps you retain the customer and prevent them from going to your competitors. But also allows customers to be notified when they can purchase an item that is currently out of stock.
You can also then identify and track the most popular products in your store.
Alternate option: YITH WooCommerce Wishlist
#6 – WooCommerce Product Feed Manager
WooCommerce Product Feed Manager allows you to generate accurate product feed for Google Shopping, Facebook Ads, Walmart, Rakuten, AdRoll, Marktplaats, Vivino, eBay, and 170+ other major marketplaces.
You can use exclusive features such as Category Mapping, Custom Filter Options, Schedule Auto-update of the feed, and Advanced Custom Fields to customize your feed in the most optimized way.
Generate your feed in a simple 4 steps process.
Create a new feed > Choose your desired merchant > Configure the attribute values > Publish the feed.
It's as simple as that.
Once you have your feed ready, you can then upload it to your desired marketplace and start promoting your WooCommerce products to a larger audience to get more sales.
Here are a few more useful features of WooCommerce Product Feed Manager,
Category or tab filter options
JSON-LD structured data fix
Auto feed update schedule options: weekly, daily & hourly
Compatible with WPML and WCML multi-currency
Supports the official "WooCommerce Composite Products" & "WooCommerce Product Bundles" plugin
If you do intend to promote your products on Google Shopping or Facebook Ads, then you should definitely consider using this plugin and save a lot of time in generating feed. So go ahead and give it a try, and start seeing better results thorough large marketplaces.
#7 – Booster for WooCommerce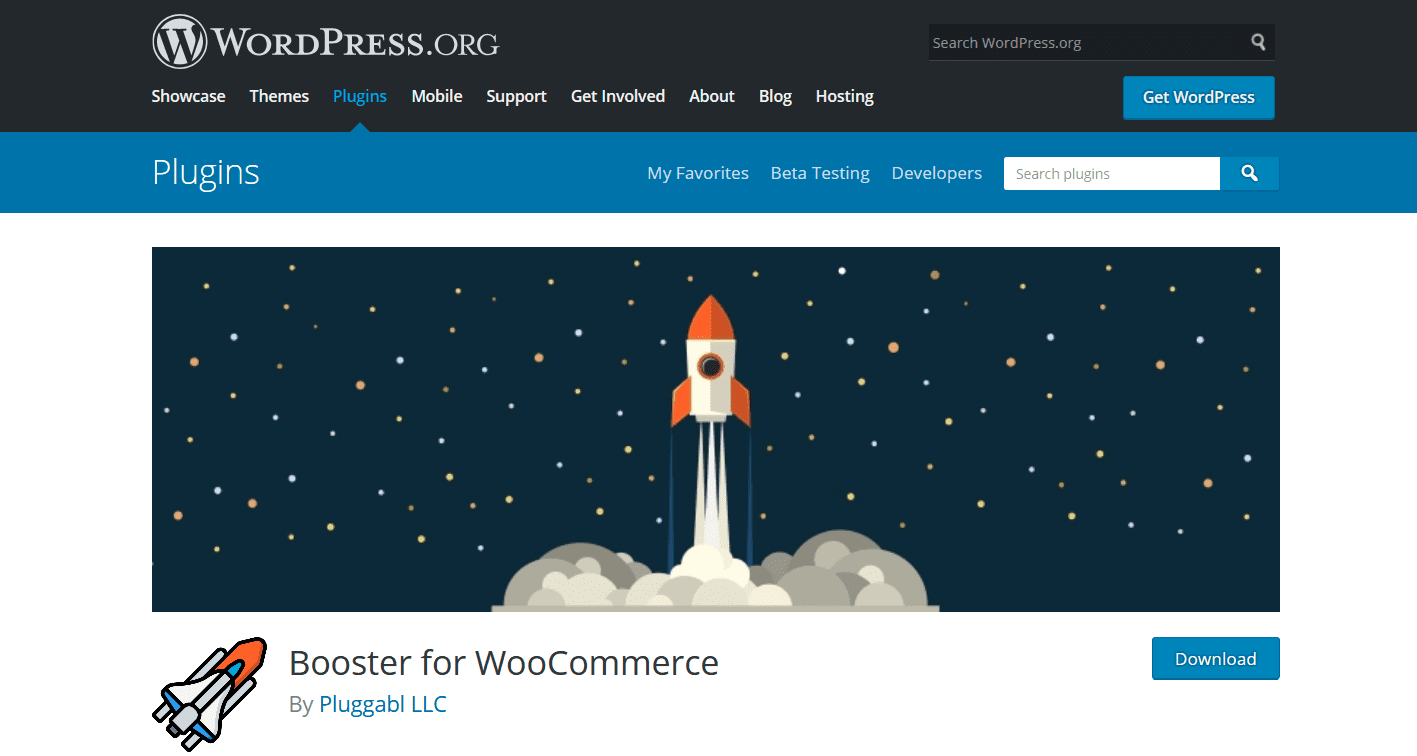 Booster for WooCommerce is one plugin that packs in a huge range of different features that become essential for any high-functioning WooCommerce store.
This plugin offers multiple features like multiple currency options, stock management, shipping options, labels, buttons, checkout customization, payment gateways, invoicing, and much more.
#8 – AppMySite WooCommerce App Builder
AppMySite WooCommerce Mobile App Plugin allows you to convert your WooCommerce website into a premium mobile app without any coding or technical requirements.
With over 50% of web traffic coming from mobile devices in 2020 and multiple studies showing that customers prefer spending on apps than on websites. The mobile app market is certain to grow leaps and bounds.
Most brands find it difficult to build their own mobile apps due to the heavy dependencies on the infrastructure and the time involved.
AppMySite brings a solution to both these issues. The AI-powered WooCommerce App Builder instantly delivers native mobile app builds without coding.
#9 – Mailchimp for WooCommerce
Mailchimp for WooCommerce is a specialized email marketing plugin for WooCommerce. Every online business knows the importance of email marketing.
Email marketing can not only increase customer engagement but also gets you to return customers that actually convert. It has become one of the biggest channels for the growth of a business.
#10 – YITH WooCommerce AJAX Product Filter
Every eCommerce shop knows the importance of search functionality. The more advanced the search, the easier it is for your customers to locate the exact product that they are looking for.
YITH WooCommerce AJAX Product Filter extends a handy yet powerful search functionality. It lets shoppers not only easily find products via the search but also through an intuitive filter.
This results in more conversations and contributes to the revenue growth of the online business.
#11 – Enhanced Ecommerce Google Analytics Plugin for WooCommerce
Business Analytics is essential for any business. And the plugin Enhanced Ecommerce Google Analytics Plugin for WooCommerce helps with you that exactly.
It gives your real-time analytics and insights on your website's progress inside your Google Analytics dashboard. This helps you understand user behavior, trends, and much more.
Analytics enables a business to take much more informed divisions that result in speedy growth.
#12 – WooCommerce Stripe Payment Gateway
Well, this is an obvious selection, yet a mandatory one. If you are selling anything online, you need a payment gateway service.
And Stripe is a world leader at that. When selecting a payment gateway for your store, keep in mind a few factors like the location that you cater to and the preferred payment gateway options for your clients.
Stripe offers an extension with WooCommerce that allows you to accept payments globally via Visa, MasterCard, American Express, Discover, JCB, Diners Club cards, and even Bitcoin.
Alternative: WooCommerce PayPal Checkout Payment Gateway
Conclusion
WooCommerce on its own is a very capable solution for setting up an eCommerce website. But you can easily amplify the features and functionalities of your WooCommerce store easily with WordPress plugins.
However, it is very easy to get lost in the vast ocean of different plugins. To uncomplicate this, we list the most essential WooCommerce plugins that can really transform your store and start converting.
Follow our blog for more informational articles like these and get in touch with AppMySite Android and ios Woocommerce mobile app builder for premium no-code mobile applications.