Mobile apps are being used by businesses, freelancers, consultants and artists to sell products, deliver content and showcase business offerings.
Before building an app people spend a lot of time on figuring out the app functionalities they need to develop to fulfill their objectives of building apps.
The functionalities shortlisted for an app decide the time, effort and resources that will go into building an app that is relevant for businesses or individuals and their audience.
If you have an e-commerce website, you can even use a mobile app builder for woocommerce to create a seamless app that runs in sync with your web platform and can be developed cost-effectively. For WordPress and other such platforms also you can easily find an online app creator.
Prior to discussing cost components of mobile app building and understanding how much it costs to make a mobile app, let's get clarity on the objective you should be aiming to achieve with your app.
Once the objectives are clear, you can hire a design and development team to create your business app.
Importance and objectives of mobile apps
Here are a few objectives you can achieve with your mobile apps:
1. Cost-effective marketing
With mobile apps, you can market your products, events and other campaigns cost-effectively. The functionalities you can use to market are in-app product & service recommendations, push notifications, in-app pop-ups, content, and marketing banners & lookbooks. These activities help market your services and products to customers, increasing opportunities to earn more revenue for businesses.
2. Customer engagement
With the help of activities and marketing collateral like lookbooks, articles, blogs, videos, and product recommendations, you can engage your customers better on your mobile app. A mobile app resides on mobile phones of users and hence has more probability of being accessed by users. With functionalities like push notifications, geo-targeted messages, and notifications about activities of friends and contacts, users are better engaged on apps.
3. Brand loyalty
A client who has made the commitment to download your app will, most likely, use it more, and hence help you achieve your objectives planned for your app. With apps, you are better able to retain customers to use your products or services over your competitors. You can even offer loyalty rewards through your app to encourage customers to purchase through the app over a long period of time.
4. Higher sales
You can up-sell and sell more through apps. Customers downloading your commerce apps are, in a way, committing to making purchases with you for a long time. This helps in increasing the lifetime value of your customers. With intuitive product recommendations and a well-planned user interface, you can win customer interest and motivate them to purchase more frequently and larger baskets of products and services.
Factors affecting mobile app development cost
After you have identified the objectives of the mobile app you wish to build, there are various other decisions to be made.
How much does it cost to develop a mobile app can be determined by answering the following questions:
What are your business requirements?
Which platform to develop your mobile app for?
What functionalities to incorporate in your app?
What kind of User interface & User experience to design?
How to develop the required app?
How to maintain the app and manage content?
Here are these questions answered in detail:
1. What are your business requirements?
There are various factors that decide the kind of app you should be developing. In the previous section, you defined the objective you seek to achieve through a mobile app. Here you go a step ahead to define all the aspects of your business or customers that may affect the design or functionalities of your app.
Here are a few questions you need to answer here:
a. Do you distribute content or sell through your app?
This will determine if you need to allow in-app purchasing and payment in your app. If you only wish to offer content and media to your users free of cost, then you can create a simple content-based app. If, however, you wish to sell subscription to your content or sell products and services through your app, then you have to inculcate features like carts, payment gateway and order log page.
b. What platform or operating system does your client use more?
Determine where your clients are spending their digital time. If your target market is more inclined to use a website to order products or access relevant content, then it is meaningless to develop an app for your business. However, if your clients are spending a lot of time on mobile apps to access services or products offered by you or your competitors, then it makes sense to opt to create an independent app or create an app from the website.
c. How tech savvy are your customers?
You must know the tech savviness of your customers before you plan the design and user experience of your app. If your clients are highly tech savvy, then you can incorporate a complex, yet engaging, user experience in your app, but if your customers are not accustomed to using complex functionalities of apps, then you should plan a simple app with step-by-step, bite-sized actions to help fulfil the required tasks and objectives.
d. How will you monetize your mobile app?
If you wish to monetize your app by selling subscription, products or services, then you will have to plan functionalities that help users accomplish these tasks. If you want to display third-party ads on your app, then you'll have to add that function on your app. You can even add affiliate marketing links to your app to sell products or services ordered by other sellers.
e. How do you wish to manage content and other attributes of your app?
You can choose to manage content, products, media and categories on your app through your website management panel or an independent admin panel that works specifically for the app. The former allows easy and seamless addition, deletion or modification of content and other data from your app and website in one go, while the latter allows you to customize offerings on your app and website.
2. Which platform to develop your mobile app for?
When you are working out the cost to make an app, you must consider the platform you want to build the app for. Some of the popular platforms to build apps for are Android, iOS (iPhone/iPad), Windows, and Amazon Kindle.
However, most of the businesses go for only Apple and Android, as they are the most widely used platforms and are accessible easily to a large segment of customers.
First assess which platform is used the most by your target customer segment, and then do a cost and return on investment analysis of each chosen platform to decide what is the best course of action.
Android has very high penetration in the market, and hence is preferred highly by businesses. Apple is also widely used.
It is essential to shortlist the platforms you wish to develop your app for, as covering all possible platforms can be costly and not very attractive in terms of returns on investment.
3. What functionalities to incorporate in your app?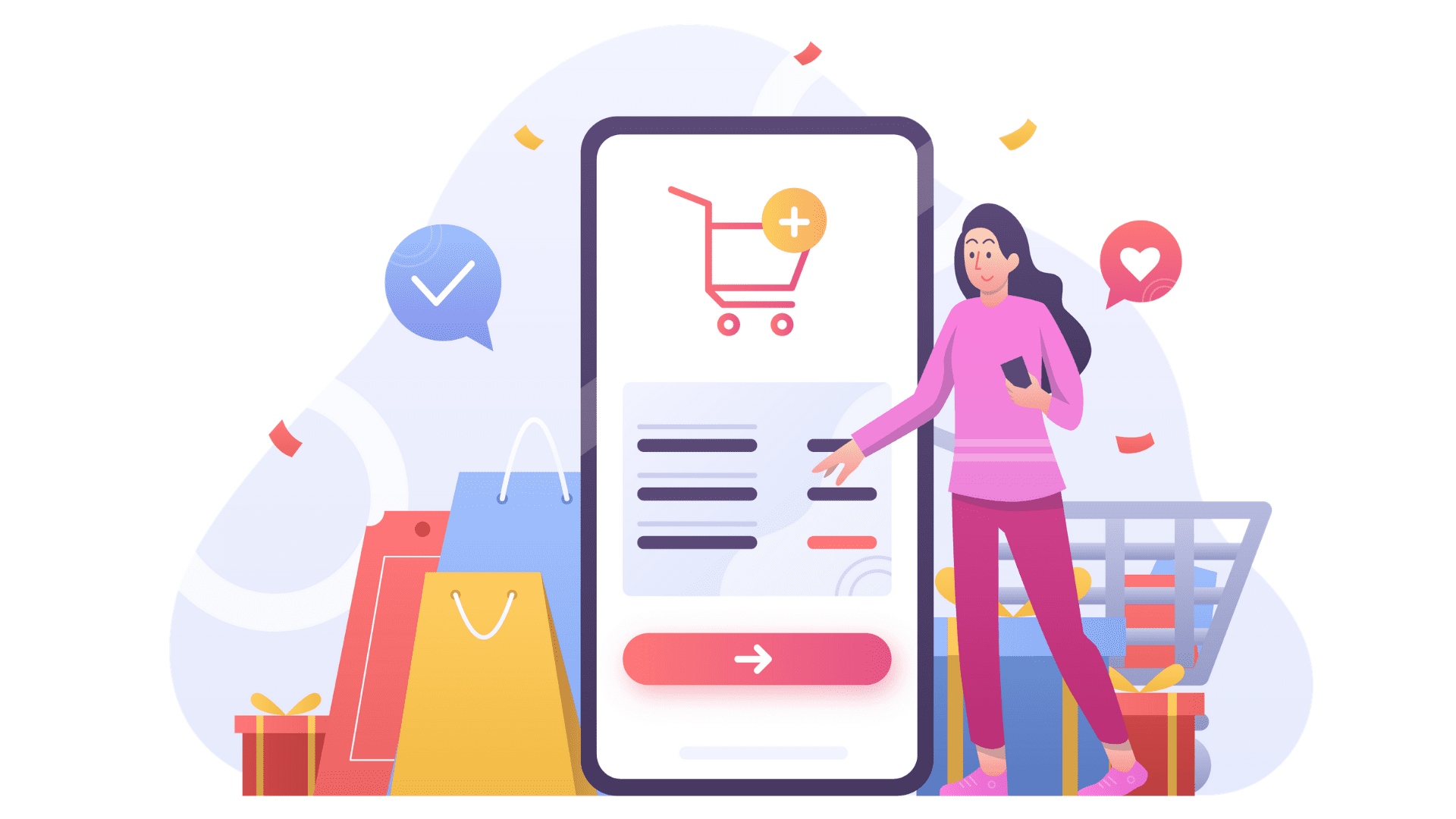 Once you understand your business and customer requirements and know the platform to develop the app for, it is essential to decide the functionality of your app. Decide the structure and architecture of your app.
First of all, choose between list-based, gaming, database-based and dynamic apps.
a. Simple apps
Simple list-based apps offer static content in list format. The list can be filtered and sorted, as per preferences of customers.
b. Use existing database
Database-based apps let you use existing database to run your business app. This helps you save effort and cost of creating and maintaining different sets of data.
c. Create an app from website
Dynamic apps derive their APIs from web apps and platforms. These help create a seamless content and data management environment.
d. Gamify your apps
Gaming apps gamify the actions you want your customers to take. Such apps are engaging but complicated to develop and, hence, may cost more. Some gamified apps are simple and effective, too.
Therefore, first decide the objective of the app, and then identify the app functions you should use to achieve that objective. The decided app functions can be incorporated in your app in an efficient and effective manner, using one of the above types of app structures.
Different types of apps cost differently. You can assess the cost and return on investment for each type of app, before you choose to invest your effort, time and money in one.
It's better to solicit advise from experts and developers to determine long-term costs of each type of app and the kind of returns they will produce.
4. What kind of User interface & User experience to design?
User interface of the app is to be planned well to ensure that customers will take desired actions on the app.
Firstly, let your business analyst define the flow of the app, and then let your designer do their research on the types of design elements to incorporate for each page. This will also effect the designing and development cost of your app.
Designers need to develop well-thought and intuitive app designs that take users from one step to another to enable them to complete desired actions.
Icons, splash screens, frames, etc. need to be well-designed to attract customers and keep them engaged.
The design, colour-scheme, flow and placement of each element in the app ought to be done with proper planning, following design guidelines available for making effective apps for each platform.
Design of an app can really make or break it.
5. How to develop the required app?
After all the above things have been decided, you need to determine who will develop the app for you. Here are a few development options you have:
a. Freelance developers
You can hire developers who are paid in lump sum for the the project or are paid per hour. The lump sump payment is a good way only if you are sure about the capabilities of the developer(s) to deliver the right quality in a suitable time period.
Per hour payment to developers is more feasible, if a developer is new to you, and you do not want to commit the whole amount to the developer in one go. This, however, proves to be expensive.
Be critical when hiring freelancers. Follow up regularly to ensure that they deliver as per commitments made. You might have to hire more than one freelancer to cover various aspects of the app.
b. Hire developers
You can hire a team of developers to work with you full-time. This allows your to monitor the development of the app in real-time, but proves to be a very costly affair. You will have to hire a team of developers and someone to manage the project, so that you get the functionalities you expect.
c. Development agency
You can hire a small or big development agency to develop the desired app. Small development agencies are able to give your project personalized attention and can offer many creative solutions. However, small agencies can be costly and may have limits resources. However, their developers specialise in their fields and are able to delivery high-quality apps in a timely manner.
Big development agencies have a vast experience in developing various kinds of apps with different kinds of functionalities. They often have a pre-developed library of app functionalities, which they can use to create a cheap app for you.
Big agencies offer high-quality and timely delivery. They are professional and offer innovative insight into app usage that can be very valuable for your business. However, here also, you need to be constantly connected with the team developing your app, as even big companies can falter in meeting your expectations.
d. Online app creator
You can use an online app creator to create an app for your business. There are various services like AppMySite, that let you create an app that works in sync with your web platform. For businesses that have e-commerce platforms, using a Woocommerce App Builder is an efficient and cost-effective method.
For websites that are only used to deliver content, one can use a WordPress app creator and other such services.
6. How to maintain app and manage content?
Once you have developed an app, the work does not end there. You still need to employ resources to add content to the app and update content from time to time to ensure that your app stays up to date and you can derive maximum returns out of it.
If your native app is a dynamic app built using APIs of your existing website, then as you update content on your website or e-commerce platform, the content on your app is automatically updated. For businesses running commerce platforms online, web API-based apps are the best, as they reduce duplication of effort for keeping content updated.
Create a type of app that lets you easily and cost-effectively add, remove and modify content from your app.
Conclusion – How much does it cost to make an app?
While determining the cost to make a mobile app, you have to start from the beginning—your objective.
Once you know what you expect to achieve from the app, the rest of the things fall into place.
You can understand your customers' requirements and behaviour to determine the features and platform for your app.
After understanding your customers and business requirements clearly, you can go on to decide the functionalities you want in your app and the structure it can be built with.
Consult developers and experts to understand the type of app you should develop to get the best results in comparison to your costs in long term.
Develop user interface and experience that resonates with your users and enable them to achieve desired objectives of the business.
After designs are ready, the app goes into development with freelancers, in-house developers, a third-party development agency or through an online app creator like AppMySite.
In most cases, you can calculate cost by determining the time it will take to complete each of the above tasks and multiplying that with an average cost that you will pay hourly to strategists, business analysts, consultants, designers, developers, and quality analysts.
Once your app is ready, all there is left is to do is uploading your app on app stores and marketing it to reach a large number of relevant customers.
You can always plan well in advance and do research on various methods of developing apps, so that you can create a design that is not only efficient and effective, but also cost-effective and easy to develop and maintain.
You can create an independent app from scratch or turn a website into an app, as suitable to your business and client requirements.
Determining costs is important, but also determine the return you will get from the investment you make in developing a well-rounded app.