Modern users are impatient. Every second lost due to performance issues makes app churn a real possibility. The numbers point in a similar direction. 53% of users abandon an app if it takes more than three seconds to load. Think about it. Every time your app takes...
AppMySite now supports Arabic and Persian through its Language Support add-on. You can now build apps on AppMySite for Arabic and Persian WordPress websites. Selecting either Arabic or Persian will enable your entire app to provide RTL support. The Language Support...
Image Source: Woocommerce Table Rate Shipping Plugin In the eCommerce realm, shipping charges of products often depend on a number of factors like delivery location, item quantity, product weight, and more. The WooCommerce Table Rate Shipping Plugin enables...
AppMySite has become the choicest solution for businesses willing to build an app for their website. You can join the AppMySite affiliate program and earn rewarding benefits by becoming our brand ambassadors. AppMySite has introduced the affiliate program keeping the...
AppMySite has released the Mobile App Monetization feature by enabling Google AdMob on the platform. You can now run ads within your mobile apps. You can manage the ad display settings under the Mobile App Monetization section on your AppMySite dashboard. Currently,...
AppMySite is now featured on AppSumo, an online marketplace for entrepreneurs and businesses to discover SaaS-based solutions.  On AppSumo, you can discover the tools you need to grow your business. You can get access to great deals for cutting-edge software...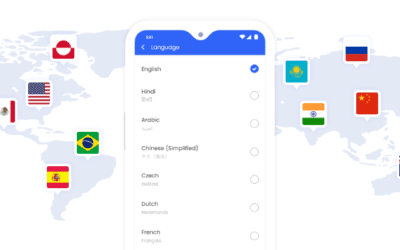 AppMySite has introduced 13 new languages to the Language Support addon. Earlier, the Language Support addon only supported English and Spanish. The new languages included in the addon are: Danish German French (France) Hindi Italian Japanese Korean Dutch Portuguese...
AppMySite has introduced the social login feature to enable you to provide Google and Apple login options to your app users. Most major platforms these days have social login features. Since most people these days have accounts on platforms like Google and Apple, it...
AppMySite now enables you to send push notifications and instantly connect with your entire user base. The push notification feature is available for apps with code version 1.7.0 and above. You can now start connecting with your app users with the AppMySite free app...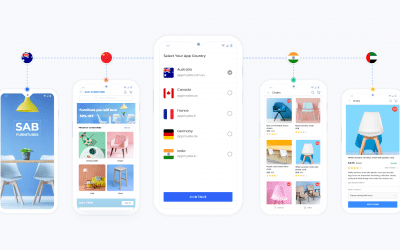 AppMySite has introduced the Multisite support add-on that helps you make an app for your WordPress multisite network. If you have a business website with a global audience, you must have heard of multisite. A multisite essentially enables you to build a network of...
AppMySite has introduced a new update to make iOS build generation simpler with improved error handling. This will make it much easier for you to generate your iOS build quickly and launch on the App Store. The AppMySite online app maker makes it very easy for you to...
Technology is bringing the world closer and bridging many gaps. In the age of global digitalization, language should not remain a barrier for your business. Hence, we have launched our language support add-on for our subscribers. It is especially beneficial for...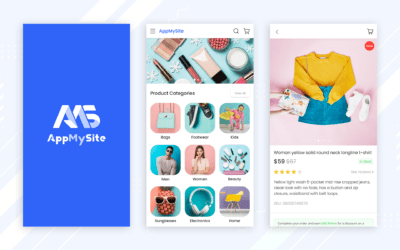 AppMySite recently introduced new designs to help you deliver a revamped mobile app interface to your customers. The new interface marks a complete overhaul in the design of your app from previous app versions. Standing still is never an option in the app space. This...