"It is not enough to be compassionate. You must act." This quote by Dalai Lama covers the very gist and purpose of social work and community groups.
Many people around the globe are treading upon these lines to make the world a better place. By building community forums that serve various purposes, they are helping people and making lives easier.
With time and age, the advent of technology has also started shaping the existence and functioning of social help communities. In fact, internet has facilitated the communities and groups as online presence has widened their reach.
To strengthen the practices further, the communities are now turning to mobile apps. They are now creating app from their website to harness the technological benefits to the fullest. Read along and find out how community apps are changing the world around you. Ascertain the various aspects related to community apps and know how you can easily build one.
The definition & purpose of Community Apps
'Community apps' is an umbrella term for the various kinds of apps that serve various social purposes. The primitive function of community apps is to establish an interaction channel between people who are willing to come together to achieve certain goal or fulfil certain cause.
The term community app is as vague and vast as the term community itself. Community apps can be as basic as the app meant for the interaction of your schoolmates or as big as Facebook and Twitter that are connecting lives globally.
You can design, create and use a community app to serve any tailored purpose. It solely depends on your requirements, ambition and your innovative thinking. Today many organizations, entities and individuals are creating community apps to meet their goals.
DIY WordPress mobile app builder tools like AppMySite have brought apps within the reach of every individual. Anyone can easily build an app to allow people to come together to help the needy, share necessary information and respond to the happenings around them.
Types of Community Apps
To build an efficient community app, you must be aware of your requirements. It is important to determine certain factors and fathom the goals of the app. To help you categorize, we have discussed the features and purpose of the most common types of community apps below.
The most common types of community apps designed to serve social purposes are:
1.

Crowdfunding Apps
The concept of crowdfunding apps has gained huge popularity recently. If you search for 'crowdfunding apps', a plethora of names and options emerge. Most of these platforms cater to specific causes where people can choose their cause and organization and donate to the fund.
These platforms garner crowdfunding for various causes like helping ailing patients of chronic and fatal diseases, to provide relief in natural disaster or war affected areas, to help and financially support innovative talents, and much more.
Many platforms have become so popular that they don't even market themselves anymore. People themselves swarm to these websites and apps to support the causes they prefer. You can create a crowdfunding app and market it well if you have the will, determination and virtue to help the needy.
2.

Volunteer Help Apps
As the name suggests, such apps usually focus on building a community of volunteers who are willing to provide manual support to various causes.
For instance, people can volunteer for cleanliness drives, free education campaigns, mass-feeding projects, health & wellness drives, blood donation campaigns, and much more.
You can build app-based online forums where people can sign up and choose where they want to volunteer for social work.
3.

Alumni Group Apps
Alumni group apps, as evident, are meant to build interaction forums for people who were once a part of the same educational institution, university, office, or more. These apps are gaining popularity as people are willing to connect with those who once belonged to their institution.
Alumni group apps can serve a variety of purpose like facilitating communication, boosting interaction, helping connect lost acquaintances, and more. People can also use the forum to raise funds for the institution, organize get-togethers, and post or seek job offers from their fraternity.
The options are endless and depends on how you are utilizing it. Hence, an app becomes a more organized space for interacting with your close community from your workspace, alma mater or other institutions.
4.

Religious Group Apps
Religion is arguably one of the most integral elements of our lives. Religious groups and communities have been in existence ever since mankind evolved. By creating apps for religious interactions, you can aid faith with technology.
As lives are getting busier and confined, people will definitely love the idea of getting religious and spiritual help on apps. Apps can be used to issue bulletins, share online sermons & tips, promote religious texts, and lot more.
However, you must make sure that your religious group app becomes a tool of introspection and support. It should unite and not divide the common people on religious grounds.
5.

Support Group Apps
A support group app can be made to achieve any goal. As the name emphasizes, the prime focus should be on providing support to people. The support can be extended in any form, say emotional, physical, financial, or plainly as you can think of.
Many support groups help people in locating certain places in a city by serving as tour guides. Some also help people in getting life advices on the issues they have been facing.
As stated, the purpose and technique can be a brainchild of the app maker. You can make a support group app to serve any humanitarian purpose.
Make the most of the resources
Apart from the common types of community apps discussed above, you can also ideate your own. Your innovation when blended with the right app maker technology, can do wonders for the world.
However, to reap the best results, you must proceed with the right strategy. It will help you in utilizing your resources to the fullest. There are many factors that shape the success of your community app and help you in realizing the goals that revolve around it.
To make the most of the opportunities, keep in mind, the points discussed below.
1.

Determine Target Audience
It is important to have clarity and strong decision-making skills for absolute success. To build a great community app, you must possess the quality of foresightedness. It is important to identify your target audience and know the people you are willing to approach.
You can also carry out preliminary research to know the direction in which you should head along. Knowing your purpose, cause and target users is the prime requisite of the process of app building.
2.

Build app with DIY tools
Now that you have decided to get an app for your community website, you must know of the right tools. You can ditch the traditional methods that require hefty budget, hiring of technicians and long wait-time.
Take the smarter road and create an app from website with a DIY mobile app builder. Fetch a builder-friendly tool like AppMySite and build a fully-functional native app in no time. You can easily create an app in a flexible budget and a no-coding environment.
3.

Enable Selling & Buying
Sell attractive, motivating and tempting merchandize and raise funds to support your cause, within the app. You can enable WooCommerce mobile app plugin by AppMySite and easily turn your WordPress app into a shopping app.
Allow people to shop from your forum, make donations or purchase subscriptions and earn revenue. You can utilize your creative and marketing skills to facilitate monetary gains. Get an app builder with Payment Gateway integration and in-built content marketing support to make it happen.
4.

Strategize Promotion & Marketing
Only building and launching an app is not enough. You must also have a pre & post-launch strategy for your app. To get maximum downloads and earn high publicity, you can avail multiple marketing techniques.
Go for App Store Optimization, E-mail marketing, Content Marketing, Push Notifications, Video Marketing, Advertisements, Influencer Marketing or more. You can also use the referrals & rewards technique to achieve the initial downloads. The presence of a social cause, easily hooks people who are sensitive, so proceed accordingly.
Keep your users informed and updated by upgrading your tools and features. Also, enhance your communication channel and talk directly with the people as it is the key to success in any field.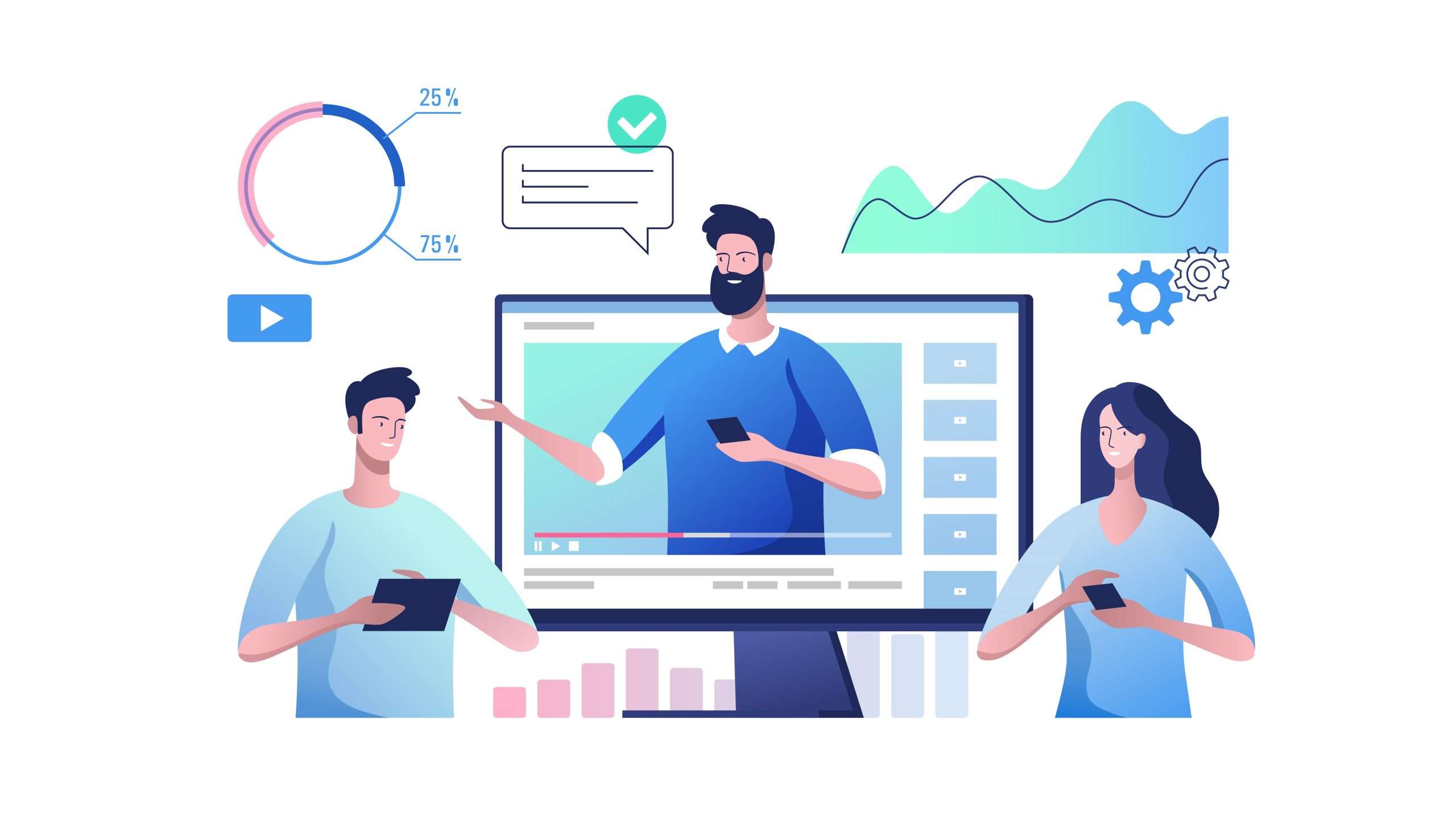 5.

Analyze your Performance
It is very important to measure the impact of your performance. Monitor your app download strength, user activity and other elements to know what is working and what is failing.
You can also convince people to drop ratings, reviews and feedback. Analyze all the responses in good spirit and work towards making things better.
Bridge the gaps and engage with your users as ultimately, they are the ones who will shoulder your cause and make your drive successful.
Let AppMySite catalyze your cause
"Alone we can do so little; together we can do so much." The words of wisdom by Helen Keller convey the importance of team participation and seeking aid from relevant and reliable sources. Following this mantra, you can partner with AppMySite to strengthen your cause and 'do so much' for the world.
AppMySite WordPress mobile app builder can help you in building a great community app. It is easy, affordable, efficient and powered with no-code technology. To build a native app, just register on the website and start.
You can go through this step by step guide to build your own community app in no time:
1. Register: Go to the website and enter your details to register and sign up. Enter the name, basic details and provide the link of your WordPress or WooCommerce website to convert it to app.
2. Design: Design the app icon, landing page, banners and more. Add the buttons, categories and pages. Provide access to the data of your website by entering the necessary details and retain the information present on your website. Get help from the tool tips & tutorials whenever you get stuck.
3. Complement with Add-ons: AppMySite offers a wide range of addon products like White labelled solution, App Store Optimization and more. Avail these extra benefits to add more value to your app and your community.
4. Preview & Publish: Once you are done, preview and test your app on a real device to experience your community app like a user. When satisfied, go ahead and publish your app on the relevant app store of your choice.
Wait no more! Go ahead and build your own community app in no time. Promote your app and strengthen your community service goals for the welfare of mankind.