Social Media is becoming the mecca of advertising and marketing for businesses. The app industry is also harnessing various platforms for higher traffic and popularity.
While DIY app builders have made it easier to turn websites into apps, social media has catalyzed the process of marketing. Facebook and YouTube are the two major platforms catering to this need.
The other day, we told you how you can use Facebook to market your mobile app. Today, let us find out how you can attract more eyeballs by promoting your app on YouTube.
Advantages of marketing your app on YouTube
Before discovering the 'hows' let us first talk about the 'whys'. You must be wondering why you should invest time, effort and resources in YouTube marketing. Well, we know of not one, but several reasons for the same.
Let us find out and uncover the best advantages, as listed below:
a. Immense reach potential
YouTube has evolved in the recent years and has now become much more than just a video streaming platform. Marketing app on YouTube can be beneficial because of its huge reach. The consumption and viewership statistics of the YouTube family goes up to millions and billions in numbers.
The daily mobile views alone stand at one billion. In fact, it gets more video views than Netflix and Facebook combined and the bar is constantly rising. Hence, you can be sure of mass reach of your marketing and ad campaigns.
b. Affordable and simple
YouTube is practically a free platform and it entirely depends upon the users how much they want to spend on the marketing. As there are many dynamics and a plethora of options, it can suit any budget.
Besides, setting up campaigns, engaging marketeers and reaching out to the audience, is all very simple. The platform is quite friendly and easy to use. No wonder, it accounts for so many ads that gain satisfying and productive attention.
c. Supportive tools for ease
YouTube has been honing itself to perfection and the platform is catering to the personal and professional needs of the people with equal fervor. It is equipped to enable people to work in a frictionless environment.
With time, new tools and features have been enriching the experience further. Once you have set your goals and determined the blue print, the technicalities don't take much of your time.
d. Immediate feedback
One of the best things about social media platforms is that you can garner immediate response and feedback. The approach can be methodological and the data pertaining to the success of the advertisement can be easily quantified.
You can fathom your performance and success by the number of impressions, views, interactions, engagements, etc., all of which can be measured aptly. Besides, the result-oriented process also helps you set new business goals and achieve them.
Choose from a wide array of options
Let us discuss about another viable feature of YouTube – the unending options. You can choose whatever suits best, and proceed accordingly.
The primary marketing options on YouTube are:
a. Build a channel and engage
This is the basic solution that any brand can opt for. If you have enough stories to tell, you can build a YouTube channel for your brand. Here, you can place ads, put up event videos, organize podcasts, or interact with your viewers directly.
Think of a catchy and identifiable name and create a YouTube channel. You can also monetize and link it to your other social media accounts and pages. Build your subscriber base and then post content regularly to keep them engaged. For instance, you can compile videos, do review videos, DIY videos, tutorials or even conduct live chats.
b. Go for conventional advertisements
YouTube has a range of options when it comes to placing advertisements. The system is quite intricate and sorted and you must conduct a detailed analysis of your goals and the offerings. Thereafter, you can proceed with the options that suit your need.
The most popular formats and categories of the YouTube ads often seem inter-mingling and over-lapping each other. You can make your choice according to the latest trends and updates.
Primarily, you can opt for the following options:
Pre-roll ads: Ads that appear at the start of the fetched video
Mid-roll ads: Ads that appear somewhere in the middle of the fetched video
Display Ads: It mostly appears on the upper right corner of the screen.
Overlay Ads: It appears like banners at the bottom of the posted video.
Skippable Ads: Users have the option of skipping the ad after five seconds.
Non-skippable Ads: There is no option to skip and the ad can last up to 30 seconds.
Bumper Ads: Bumpers are non-skippable videos mostly with a click-through option.
Sponsored Card Ads: These ads appear at the right side of the video and might be constant unless removed.
c. Expand with affiliate marketing
Affiliate marketing can work great for brands that identify and relate with each other. You can also find a suitable affiliate partner for advertisement and pay them to place your ads.
For instance, if you sell apparels, you can partner with an affiliate from the clothing and fashion industry. You can develop and market your clothing app among their base of consumers and viewers. One can also quantify the result and pay for only the traction that is generated.
d. Influencer marketing is the trend
The YouTube influencer industry is expanding voraciously and the content creators are enjoying celebrity like stardom. However, influencer marketing is much easier and cost-effective than celebrity endorsements.
Pick your influencers that will suit your brand identity and uphold its image. Rope them in and tap into their huge viewership. Set up an influencer campaign as per your budget and strategy and provoke potential customers to try your app.
Optimize your efforts for best results
As we gradually proceed to the 'how' section, let us discover some smart practices and industry secrets. Follow the tips listed below and set up a robust YouTube app marketing campaign:
a. Determine your goals
Research is the basic ingredient for the recipe of commercial success. Therefore, study the market and observe your competitors as you carve out a plan. Consider all the important factors as you do that.
This may include your business goals, nature of the targeted audience, category and utility of your app, trends of the industry, and so on. Also measure the time, budget and the resources that you would be willing to invest.
b. Good content is the key
For people who have not experienced your app before, the ad will form the basis of their impression. To ensure success, you must focus on the quality of the content. Else, viewers will not even prefer watching the video, let alone downloading the app.
Therefore, create short but compelling videos and highlight your best attributes. Remember, the best marketing content should not actually seem like marketing. You can project it like a conversation or a problem-solving initiative.
c.

Pay attention to detail
The perfect ad video is actually an ensemble of many intricate components. It is important that you focus on each element and treat it with utmost importance.
You can optimize your video and make it discoverable in a number of ways. This list may include:
Thumbnail: Design eye-catching thumbnails that grasp the attention of the viewers. Use colors and themes that complement your brand identity.
Keywords & Tags: Find relevant keywords and tags for video posts to enhance searchability.
Title: Think from the SEO perspective and spin a title that generates curiosity and hooks the attention immediately.
Description: Use this space wisely and write an engaging copy for it. You can also share URLs, embed links and include CTA (Call to Action) prompts if relevant. Make the tone conversational and interactive.
d.

Harness all platforms
The age of digital revolution and social media is all about cross promotion. You do not just need to limit your ad and marketing campaign to YouTube. In fact, you can endorse it across multiple channels and platforms.
Create customized copies for the campaign and share it on Facebook, Twitter, Instagram, etc. You can also intrigue the interest of your existing and potential customers by sending them push notifications and emails.
e. Process the results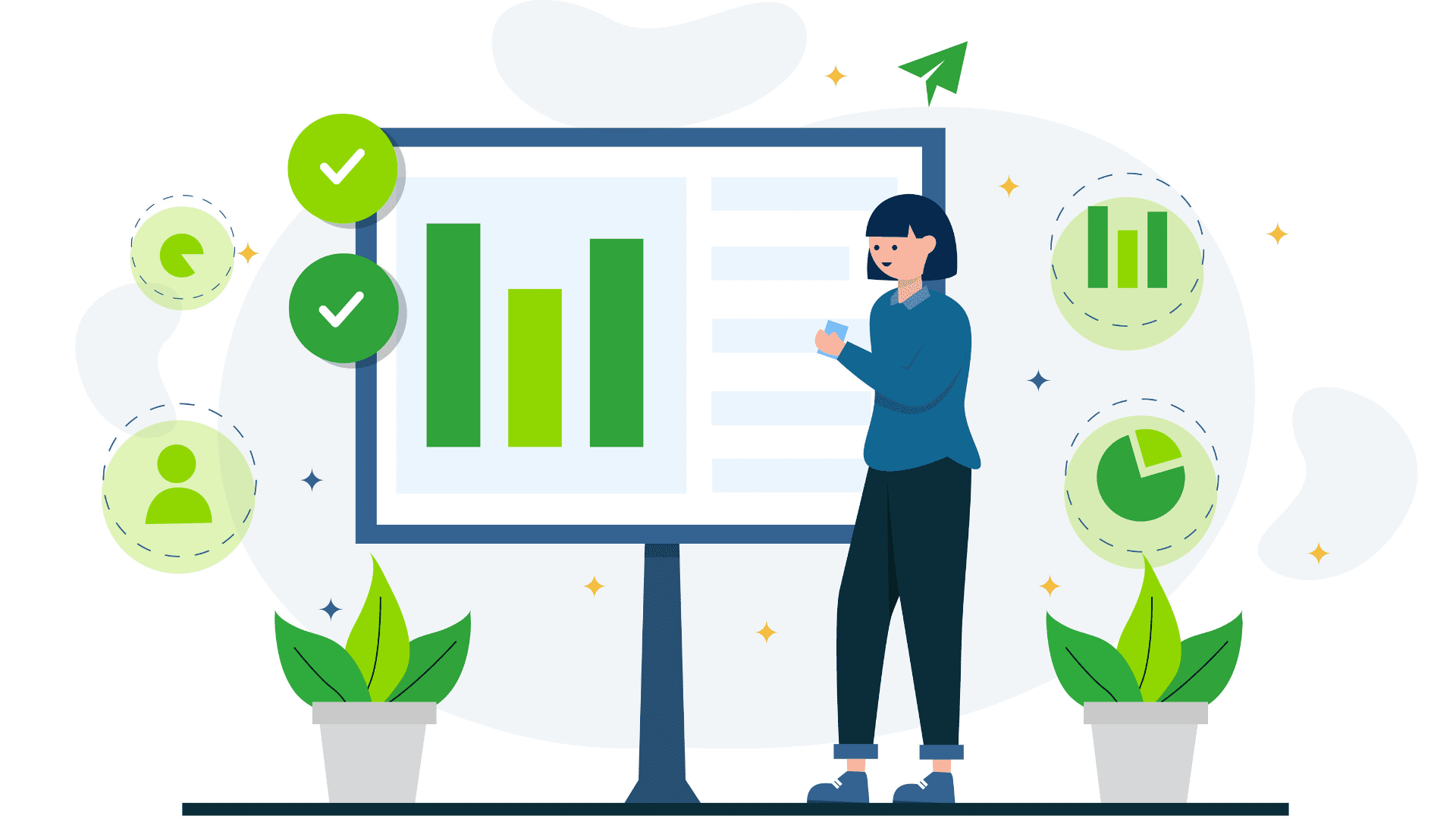 There are multiple parameters of judging the success of your campaign. You can assess the feedback comments, ratings, reviews, effect on the app download, customer engagement, etc.
Quantify and analyze the statistics and measure your success. Do not get intimidated by the setbacks. Reinvent your strategy and set new business goals. Keep your marketing initiatives consistent and popularize your app for more traffic and conversions.
Build an app and endorse it well!
The app industry is reaching new milestones and more apps are getting added to the play stores each day. An app can maximize your returns and revenue if you market it in the right way.
We hope that our tips on YouTube marketing will help you improvise and enhance your strategies. Implement them and ensure giving a tough competition to your contemporaries.
However, if you still do not have an app then get one first. Create an app with AppMySite WordPress mobile app builder and bid adieu to the laborious and extravagant process of custom app development.
Make use of our DIY code-free platform and start accomplishing your business goals. Establish your brand in the mCommerce industry and scale to greater heights.