Real estate has always been an evergreen industry. It has always attracted clients across the globe. However, it also is an extremely competitive industry.
With the number of dealers and brokers that are currently operating in the industry, it becomes exceedingly difficult for one to stand out.
Technology has made it amazingly simple for real estate businesses to establish their brands in the industry. The first revolution was witnessed about a decade ago with some of the property dealers going online by launching their website.
A new wave has been brought upon in recent years by mobile applications. With more and more people shifting from computers to mobile phones, brands are following suit to cater to this new audience and grow their business.
The same is being followed in the real estate industry as well. Mobile apps earlier were only limited to the bigger brands due to the heavy investments involved. However, now with sophisticated real estate app builders like AppMySite, any real estate business can build premium mobile apps for their brand.
Advantages of Real Estate Apps
Let us explore more about the benefits of real estate mobile apps.
#1 – Optimized branding
One of the most important metrics that contribute to the success of a business is the brand.
A good brand brings authority and trust amongst customers. Especially in real estate, where clients are making heavy investments, they must be sure that where they are investing is a trustworthy brand.
With a real estate mobile app, you can easily outshine your competition. Your app becomes the face of your brand and motivates them to pick you over your competition.
#2 – Enhanced engagement
Mobile apps open a direct channel of communication between your brand and your clients. Any important information, announcement, deals, and discounts can easily be communicated to them via push notifications and internal messengers.
Do not limit yourself to information and announcements, personalized messages on special occasions like birthdays, anniversaries, and festivals. This builds a greater bond between your clients and yourself that converts them into loyal customers.
#3 – Higher customer loyalty
As briefly discussed earlier, mobile apps help create more and more loyal customers for your business. This loyal customer base is crucial for any business to succeed, regardless of the industry.
A loyal customer will not only choose your brand over your competition but also end up spending more and at a higher frequency. This is not all, loyal customers have also been observed to bring in even more clients via word-of-mouth.
This cumulatively results in a major positive impact on your brand's direct growth.
#4 – Analytical insights
In this century, data is the real currency. And mobile applications very efficiently collect real-time data from your customers.
This data helps you create analytical insights on your customers and greatly helps you understand their behavior, patterns, and trends.
These insights and analytical reports help you understand your audience better and helps you make much more informed decisions.
#5 – Processes optimization
Another hidden advantage of a real estate mobile app is that is greatly optimizes the workflow and operations for your business.
The app helps you in managing and assigning tasks, or monitoring operations, processes, and progress. They not only increase the efficiency of the company but also help save financial and staff resources.
Key features of a real estate app
Every successful real estate mobile app has a few features and functionalities that are in common and have become a standard. Let us go through each of them so that you get a fair idea of what to include in your app as well.
#1 – Catalog
Probably the most essential feature of any real estate agent is the catalog. The catalog serves as an easy reference for the clients to look at what the agency or the dealer has to offer. All details of properties, previous work, and plans are listed in the catalog.
This catalog not only acts as a profile of the agency but also as a marketing tool that promotes and established the brand.
Therefore, this feature is a must-have for any real estate mobile application.
#2 – Geolocation
The whole of the real estate industry operates on the location. Therefore, the number one functionality that is an absolute must for any real estate app especially is geolocation.
A geo-map that easily locates the different properties and other important landmarks near your properties helps your clients visualize the location bring more potential clients to covert.
This could even include features like distance from their location, routes, and maps.
#3 – User accounts
This is self-explanatory, yet critical. The users on your app will require their own accounts to streamline their search, preferences, documents, transactions, and more.
This way they are in full control over their assets and get easy access to their related requirements. It also provides security and privacy to them for their documents and information.
On the other hand, you get to categorize each user on your app as per their account details easily. If you want to reach out to them for any information or correspondence, you can do that easily from within the account.
#4 – Asset gallery and virtual tour
Another essential feature for a real estate property app is a gallery
Your users would always like to know what the property is all about before even engaging with you regarding it. This is where your asset gallery comes into the picture.
The asset gallery is a collection of images and videos showcasing the properties. It clearly highlights the most unique selling points of your property that motivates them to take the discussion further.
Another recent addition to this is the feature of virtual tours. Virtual tours are enabled by the technology of Augmented Reality. With a wearable eyepiece, you can now virtually visit the property from the comfort of your home.
#5 – Client support
Client support and after-sales service are as important to any business as the product itself. This is especially true in the real-estate business where the investments are on the higher end.
This includes not only the support on call and email but immediate support on chat as well. This can also be easily facilitated with chatbots.
Chatbots is essentially a technology program that is designed to simulate conversation with human users. You can leverage this technology to help resolve users' issues around the clock that too without involving a support agent.
Suggested Read: Top trends in mobile app development to watch out for in 2020: Part #1
#6 – Ratings and reviews
When you have multiple listings on your app, it can become difficult for users to shortlist the best one from them. Which eventually may lead to churns.
Moreover, an easy way to resolve this issue is to add ratings and reviews feature for all listings. This way the users can easily share their experience with everyone. This is remarkably similar to the rating feature on an eCommerce mobile app.
How to build a real estate mobile app?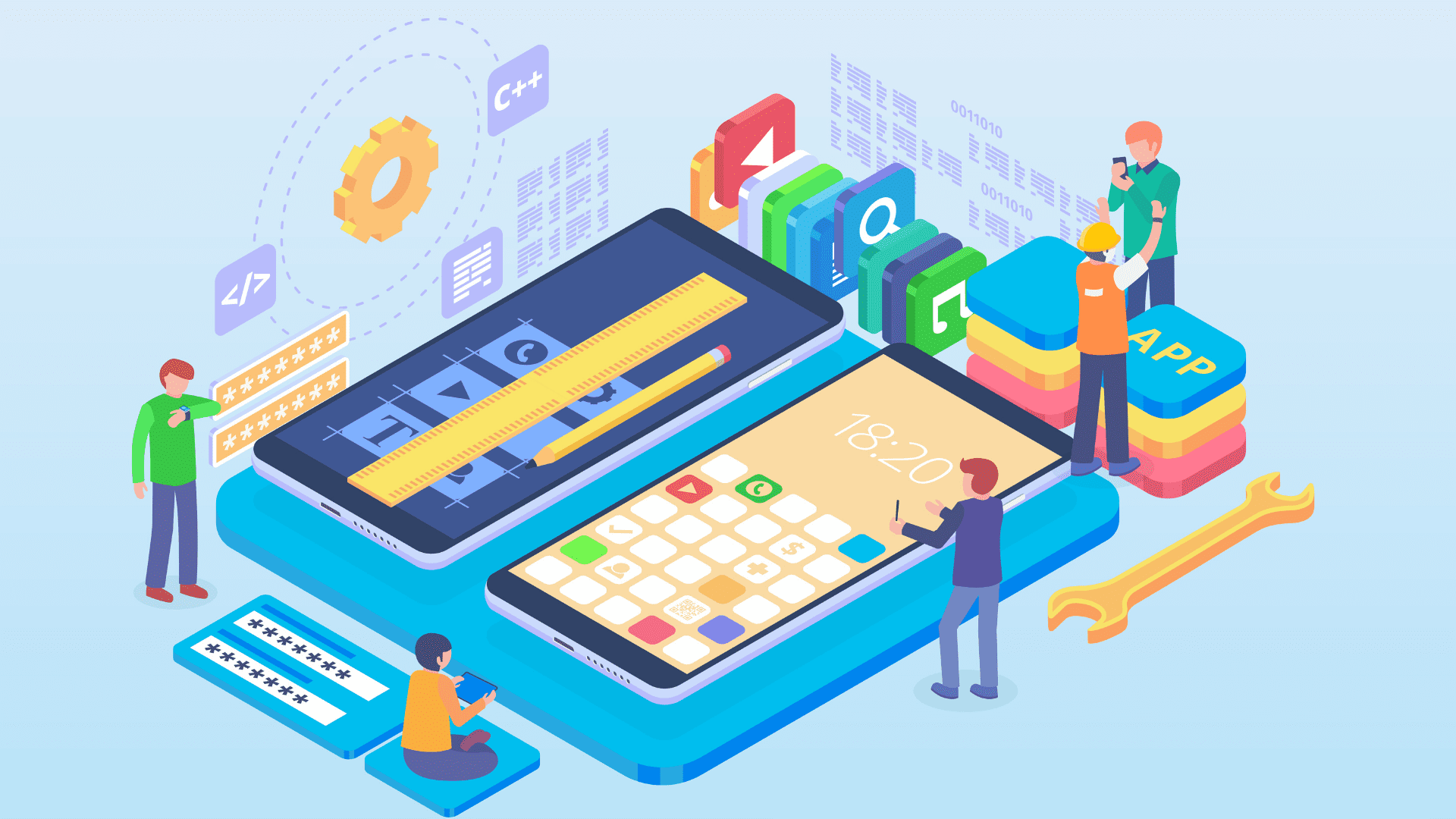 Building a premium mobile app with AppMySite real estate app builder is extremely simple. Building a mobile app with AppMySite is straightforward and intuitive.
You can build your app in three simple steps.
#1 – Design and build the app
Simple design each essential element of your mobile app, ranging from the app icon to the dashboard. Personalize the app the way you want.
#2 – Connect the app with your website
Once you have designed the structure of your mobile application. You must connect it with your website to sync all your property listings on the website to the app.
#3 – Download app build and publish
Finally, it is time to download the app build and submit to the play stores to launch it.
Your unfair advantage
Another added advantage of a mobile application for a real estate brand is that your advertisement costs are greatly minimized. Your promotional and marketing campaigns become highly targeted and effective with mobile applications.
Therefore, with all the above advantages, a real estate mobile app certainly results in a better return on investment for your business.
Especially, when it is effortless for you to build your native mobile application with AppMySite online mobile app builder for iOS & Android.