In the past few years, people have developed sensitivity towards the environment.
A vast majority of people, corporations and governments are jumping on the green track.
From cutting emissions, saving energy, to buying and investing in clean and renewable energy resources, strategic planning for the environment has become an integral part of their daily lives.
Governments have also taken an initiative to offer various incentives to companies for going green. UK government, for instance, provides a variety of environmental tax reliefs, subsidies and schemes to businesses. Similarly, US government offers incentives such as tax credits, rebates and much more.
'Going green' has become the motto of every industry today. Industries now understand the value of the environment surrounding them. They have also realized that going green has great potential to save millions of dollars in the long-term. Additionally, it also reduces the operational cost of businesses.
Apple, for example, claims that 93% of its energy comes from renewable sources. In the same way, General Motor (GM) says that the company has saved more than $80 million by using green-energy resources.
Mobile apps for getting environmentally aware
Customers play a huge role in 'going green.'
The eco-minded customers demand environment-friendly products. Moreover, this mindset has increasingly become a rage amongst them. Seeing this, companies cannot avoid to go green.
A study of the Nielson Company, from 2015, states that people are willing to spend more for eco-friendly products.
Millennials love to read, buy or do everything else on-the-go. By considering this study, organizations started developing mobile apps. With a mobile app, organizations are trying to make these millennials aware about the eco-system. Also, they believe that they can make a positive impact on the planet by engaging millennials in the ecology movements.
Building environmental apps helps everyone to take small steps towards a cleaner environment. Also, these apps encourage your customers to start creating a habit of making more eco-friendly choices.
If you want to be in the same league, you can build an environmental app via WordPress mobile app builder.
In this post, we will help you review seven environmental apps that will encourage you to build an app for your organization, as well.
How we tested?
We have reviewed three aspects of each application, that are: design, information quality, and usability.
An app should be a combination of all three and the general UI/UX of the app should be impressive. These apps are tested on both Android or iOS platforms. Let's roll out the first contender:
1. Climate-based apps
If there is any change in the climate, these apps help you discover and share the information with others.
Climate-based apps allow you to subscribe to different climate interests. With this subscription, you will be receiving only those actions from selected organizations and topics.
The apps have a beautiful appeal amongst users. Friendly and engaging interface helps users to understand the use of the app, filtration of topics, and much more.
Climate apps let you set when you receive push notifications on a daily or weekly basis. Also, you can scroll the updated content on climate to increase your knowledge.
With excellent navigation, user engagement amplifies.
2. Water utility apps
The primary purpose of building an app is to help water utilities and encourage people to save water for posterity.
Water utility apps connect users directly to their water utility companies. This company then sends messages about water budget and alert users of leak or deficiency.
The app also allows you to track water consumption and helps you to set a better water budget. This way, you can compare your use with others.
With this app, you will have charts and comparison tables in an easy-to-understand and intuitive way. Simply navigate through the data to control and reduce your water consumption.
3. Environment sustainability apps
Cutting of trees is increasing day-by-day. This is eventually reducing oxygen in the environment. Many environmental sustainability apps have been launched in the market to keep a hold on shredding of trees.
These apps help you to build a community of people who promise to plant one tree for every app download. The app also includes environment-friendly tips that help you conserve water and save energy.
Speaking of users' benefits, the app is channelizing 'eco-points' or rewards for users to encourage them about conservatism.
4. Social help apps
Today, people are getting more aware of the environment. In this regard, social help apps come in to let the customer understand their social responsibility.
Also, these apps allow you to find safe, healthy, green, and socially responsible products based on scientific ratings. These ratings are based on the social impact of the product on the environment. Both companies and products are rated on the scale of 0-10.
Social help apps have a friendly and simple appeal for users. The simplicity of apps helps users to understand how to find the best company and products as per scientific ratings.
With filtering and sorting products, a user will get a lot of information about the product you are going to buy. The app also gives you a list of stores where you can buy products.
5. Life activities apps
Life activities apps have been introduced to help solve climate change and reduce their impact on the planet. These apps offer fun and rewarding path to everyone in terms of climate impact on our earth.
The app tracks your life activities, like what you eat, how you live, the transportation you use, and much more. With step-by-step tutorials, users can easily use these apps and feed their data regularly.
Life activities apps are intuitively designed where users can clearly see how strong was their impact on the environment. Users need to choose their country, and they are automatically rewarded with the gamification part of the app.
6. Everyday habits apps
Everyday habits apps come into existence to make everyday habits more sustainable and environment-friendly. From outdoor activities to energy and water preservation, these apps encourage users to learn more about their daily habits.
With how-to videos, helpful links, and content, users can know how to live a healthy life. These videos and links help users to take every environment-friendly action
Connecting, following, competing, and sharing users' activities with others is an add-on. That way, users are likely to take part in these actions towards the environment.
7. Paper waste apps
If you want to dispose unwanted papers and cut your paper waste, paper waste apps can be your helping hand. These apps are being introduced with a simple concept of reducing paper waste.
For instance, if you are receiving unwanted catalogues or magazines, you just need to do a simple thing. Pull out the phone, snap a picture of it. These apps will then do the rest for you. It simply means that they unsubscribe you from receiving unwanted catalogues or magazines.
You will stop receiving printed promo materials and emails once you sign up with these paper waste apps. Also, these apps help you know about the curated environmental content and give statistic data of how much paper waste has been reduced by your action.
The ending note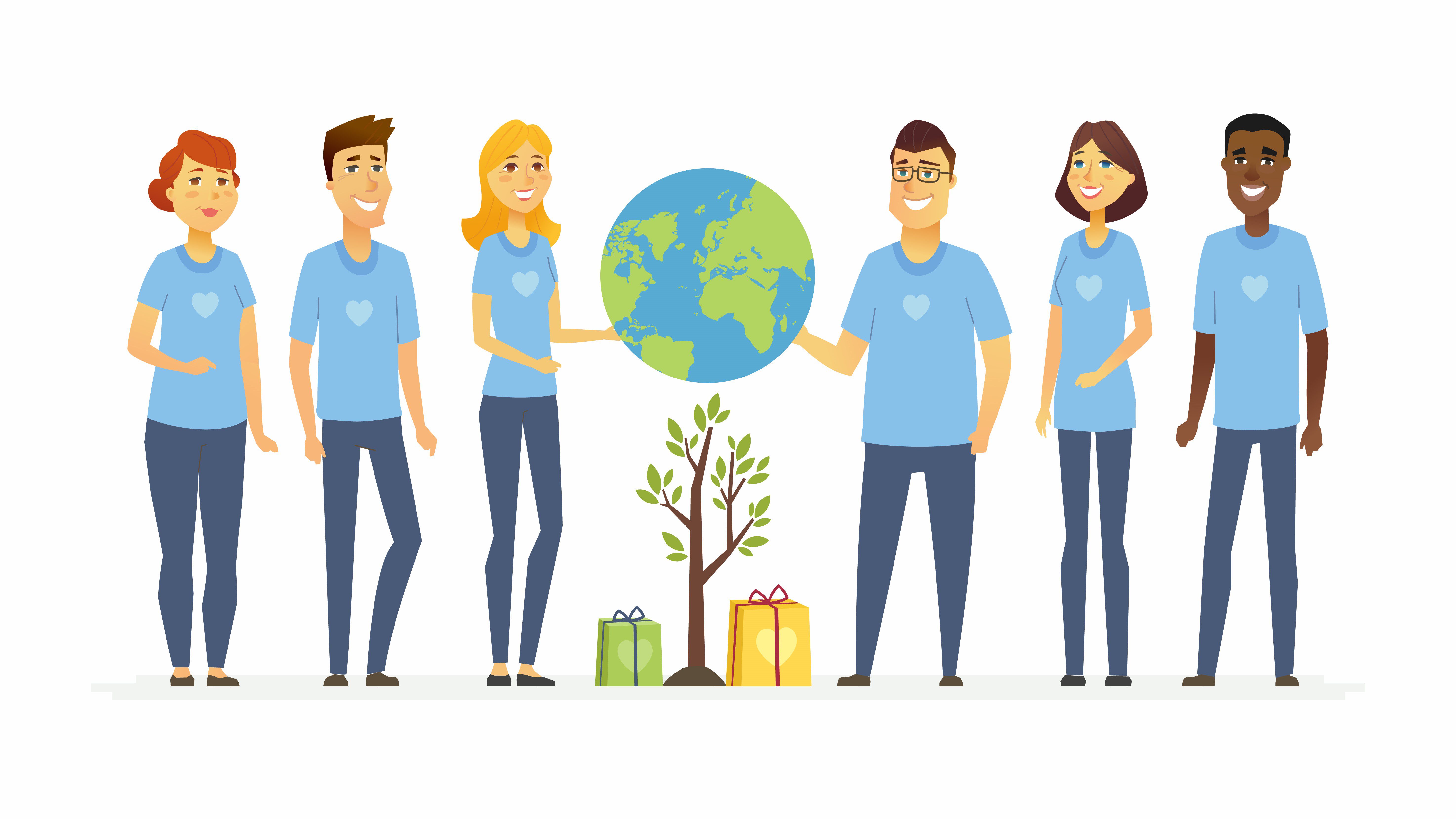 By analysing these environmental apps, we can state that most apps are concerned with increasing awareness amongst people.
Today, many app builders have found a way to create apps that will help you pay more attention to the environment. Also, these environmental apps help users to have a fun, simple and handy tool that will help them in changing their everyday habits and becoming aware of their impact on the environment.
Using these environmental apps, you can find your way to change your habits and share the same with others.
What's stopping you? Create an environmental app yourself and make an impact on others.
Start building your own environmental app without coding with WordPress app builder to rank high on the list of ecological apps.