As a reputable business owner, most of us have already made a mark on the e-commerce platform. The stunning websites we own are a proof that we followed the trend and moved from physical to virtual world.
It is now time to redefine your online business with efficient mobile apps, that caters to customers who prefer m-commerce over e-commerce. With a whooping retail sale of 41.2 USD billion in the United States, mobile e-commerce is expecting to contribute a 338 USD billion.
This is a clear indication that currently, customers from around the world prefer shopping on their smartphones because of the mobility. This is amongst the chief reasons why most businesses in the present day and time own a mobile app to capture maximum audience.
Building apps, however, is not a child's play. Not only will you need an enormous budget to create an app but also a considerable amount of time. This possess a great challenge to small and mid-scale businesses who look forward to creating an app but don't have enough resources to accomplish that.
AppMySite's mobile app builder was launched with the objective to empower small business holders to step into the world of m-commerce. There may be more than 50 app builders in the markets, but very less that offer instant apps on a shoestring budget without comprising on the performance of the app.
Besides making it extremely simple for non-technical people to create an app in code-free environment, AppMySite ensures the process is not lengthy and boring.
Let' see a few app features that makes it one of the best app builders:
Native app development
Like we said, the apps build on this platform do not compromise with their performance. This reason to back this fact up is development platform on which apps are created.
Native app development is currently amongst the most advanced platforms to take up for creating apps. If you research the market, you will discover that a handful of app builders create apps through native development.
Hybrid apps lack performance and mostly fail to satisfy the end users because they are extremely slow and user-interface is not as great. You can read more about the difference between the two here.
Thus, the apps create by AppMySite are not only faster to load but they are also quicker to operate, from the end user's point of view. These apps are capable of utilizing the devices resources to complete capacity which makes them more efficient compared to any other apps.
If you go with custom app development, it takes a year at a minimum to develop an app on a native environment. However, AppMySite's WooCommerce app builder makes it possible to build a native app within minutes of signing up. The best part is that native apps are better recognised by Apple App Store and Google Play Store, that further enhances rankings on a long term basis.
Dynamic cart features
We understand that every e-commerce app comes with a cart, that makes this feature a very common one. However, you may not come across a smart cart feature in apps built with an app builder.
Your customers can enjoy a smooth checkout process by adding as many products as they like in their cart and also quick view them from within the cart.
Additionally, it also possible to allows customers to apply and avail coupons on their entire shopping. Enable customers to keep their favourite products in their cart for an unlimited time.
Excellent user interface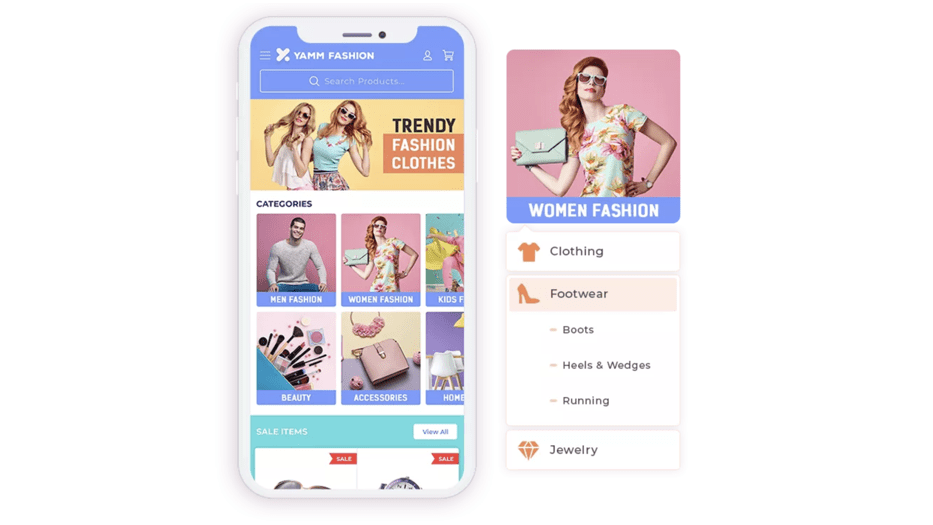 In the first section, how native apps perform impeccably and improve user's shopping experience too. In the same light, you can extend an impressive user experience to all your customers.
Apps that fail to make an impact on the users usually don't succeed in keeping them tied for a long time. User interface is an important aspect that keep customers motivated and engaged over a long period.
Personal account & profile
Very rarely will you find instant apps that have a personalized profile and account screen for the customers. Normally, reputable apps from big enterprises extend this feature to their patrons.
This feature allows customers to set their profile image via phone camera or from the gallery, and also change it at any time. With the help of this feature, your customers can also keep an address book which further helps them save time while placing an order.
As a part of their account details, customers can check their order history.
Automatic product & category population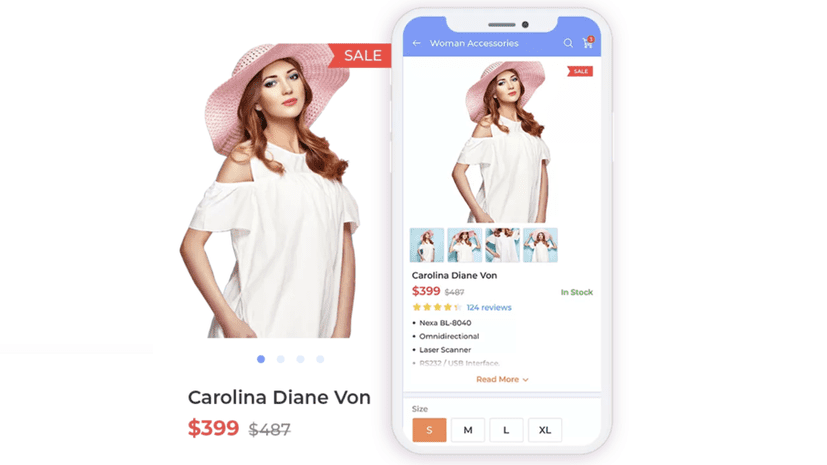 It is almost impossible to maintain a website without technical knowing how to do it hiring a resource to do it. You will always need to add more products, remove the ones that you don't sell any more, change images and more.
This feature comes as a rescue to help save funds and time to maintain the app. The apps build on this platform automatically populate themselves when changes are made to your website. The changes are made to the app without damaging its aesthetics.
In the same manner, when your convert your WooCommerce website into mobile app, every category and product that is on your website will be automatically populated on the app. This simply means that your app will be in real time sync with your website.
Multiple payment gateways
AppMySite supports all payment gateways from all around the world. Regardless of where you are located geographically, it is possible to accept payment from customers based in any part of the world.
This not only makes it easier for you but also smoothens customers checkout process. Additionally, this features helps portray an image of your brand as a reputable one and instantly builds customer trust.
Integration of CMS pages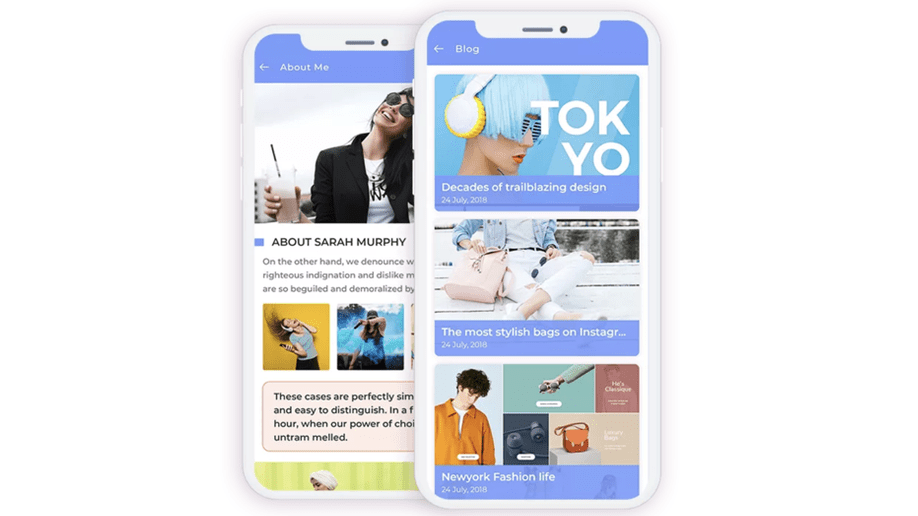 This is the last section of this post but certainly amongst the important one. With AppMySite, you can integrate as many CMS web pages as you like on your app.
It is easier to keep customers hooked when you regularly add engaging content on your app. Add blogs to your mobile app that your customers can share on their social media pages.
Additionally, you can also share your company story with an about us page with the help of this feature.
Build your app in minutes
We discussed a host of features that AppMySite offers. You no longer have to worry about investing a big budget to build an app. It is now possible to create an app within minutes. Just follow these simple steps:
Design your app icon by changing the font colour or uploading your brand logo
Add a personalized touch to your app by customizing the splash screen, dashboard and more.
If you don't want to find high-definition images, you can simply upload from a free image gallery.
Enhance the dashboard by making the app layout more interactive. You design your header, banner and more.
Build your own app with AppMySite for free and publish on Apple App Store or Google Play Store or both.