WordPress 5.8 is expected to be released in July 2021. Since the beta version is already out, we already know some of the changes coming in the new update.
WordPress routinely rolls out new updates to improve the platform. As the biggest CMS platform in the world, WordPress needs regular updates to help site owners build better websites.
In WordPress 5.7, we saw the integration of in-demand features like simple HTTP to HTTPS migration, post parent functionality, and more. In WordPress 5.6 before that, we saw the arrival of Application Passwords, a major update for site owners connecting third-party applications with their WordPress websites.
If you're using the AppMySite app maker, it is important to remain updated with WordPress. After all, your WordPress website forms the foundation of your mobile app.
So what can we expect from WordPress 5.8? The beta release points to a number of significant changes. Here's a deep dive into what to expect from the latest WordPress version.
#1: Using blocks as widgets
Blocks have become very popular amongst WordPress users. Block editors basically give you greater customizability over every element of your blog posts. Since each block can be edited separately, WordPress users get more control over the layout and appearance of their website content.
WordPress 5.8 will ship with the new functionality of using blocks as widgets. This means you can add customized blocks to various menus on your website as widgets.
This will allow you to customize various menus in your website more effectively.
The option to add new widgets as blocks will be available on the Widgets screen in the Appearance module of your website's admin panel. You can also customize widgets as blocks in the front end customizer of your WordPress website.
#2: Introduction of templates
Sitewide editing has been a long-time demand of the WordPress community. Currently, every post, page, and product has to be customized separately and cannot be edited at once.
WordPress is now introducing templates to the mix. You can basically create post and page templates which can be reused later.
How many times do you reuse the same format for writing a blog post? Depending on the type of website you have, you might reuse many content headings and assets frequently.
A lack of templates meant that you had to add these repetitive assets every time you publish something on your website.
You can now create reusable templates for your website. This will basically enable you to reuse a template anytime you want. The assets you can add to a reusable template include site logo, site tagline, post title, post content, post categories, post featured image, and more.
This is expected to expedite the process of publishing and editing content on WordPress.
#3: Support for WEBP images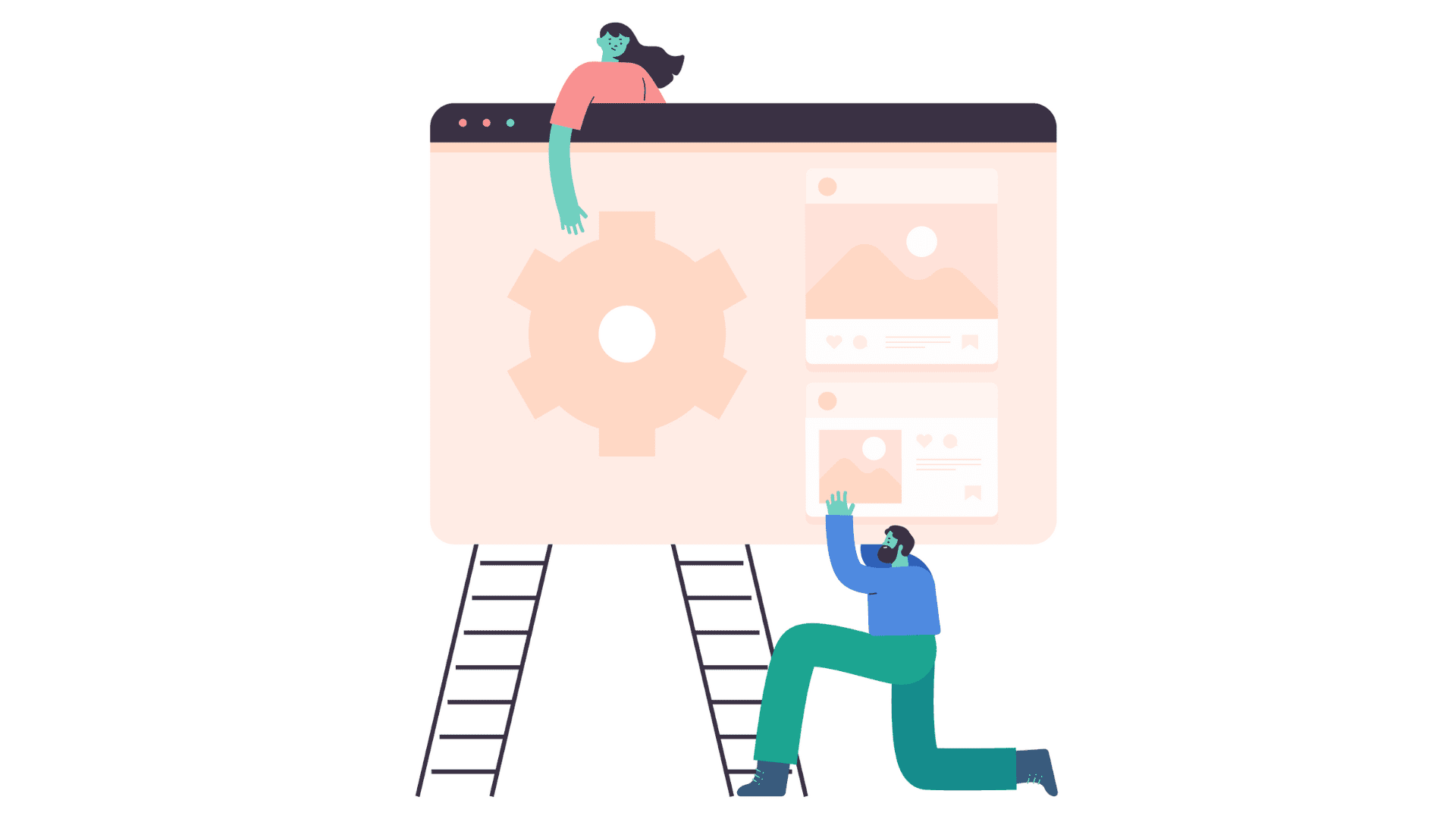 WordPress 5.8 will be introduced with support for WEBP images. WEBP is an image format that is smaller compared to both JPGs and PNGs.
Many websites already use WEBP images. As most site owners are looking for ways to enhance their website speed, using WEP images is a very obvious choice. They are smaller in size and can drastically cut down the average load time of your website.
The new update is expected to finally introduce support for WEBP images. Earlier, WordPress did not support WEBP images, forcing site owners to use JPG and PNG formats instead. Many WordPress users in fact used third-party plugins to convert their images into WEBP files.
#4: Added functionality in the WordPress Editor
Most WordPress users spend a chunk of their time creating content in the block editor. Keeping this in mind, WordPress 5.8 will come with new additions to the block editor. The following points highlight some of the changes in detail:
Nesting blocks: You can now place next blocks within each other and create a hierarchical block structure. You can edit child and parent blocks separately. While this functionality is not yet as cutting edge as what is offered by plugins like Elementor, it certainly feels like a step in the same direction.
List view for blocks: While writing long-form content rich with artwork and interactive embeds, it can be difficult to navigate across the content. The new list view now shows all the blocks in your post along with the type of content in each.
New blocks: New block types are also expected to be introduced. Users will be able to add page & post lists, site title, logo, and tagline in an interactive blog pattern.
Duotone blocks: A duotone block is also set to be introduced for interactive blocks to add image effects. Users can customize the colors of these blocks based on their preference.
Patterns & gradients: You can also choose from a set of patterns to display in specific blocks. Furthermore, you'll also be able to add color gradients to the blocks.
These changes will grant much greater design flexibility to WordPress users.
#5: Miscellaneous changes
Besides these core updates, there are a bunch of other changes expected in the WordPress 5.8 rollout:
Support for Internet Explorer 11 is set to be discontinued with this latest update.
The widgets screen will see a complete makeover as widgets are now being integrated with the block editor. You can continue to use the old widgets setup with the Classic Widgets plugin.
Ability to embed PDF files to individual blocks.
In conclusion
This piece covers everything you can expect from the new WordPress update. The update is expected to be released on July 20.
With a WordPress website, you can build your own app with an app creator like AppMySite. You can simply sign up and connect your website to the platform to convert your WordPress website into a mobile app.