WordPress is the choicest platform for all those who want to create a website and build a brand online. It is the top CMS (Content Management System) for a reason!
It is one of the easiest and most customizable platforms. It also has a range of third-party solutions that make it effortless to build and manage a website. With solutions like AppMySite, you can take this a step further and convert WordPress website to Android app.
The bottom line is that WordPress has almost everything that you can ask for. The best thing about it is that the platform has been constantly evolving to make our journey easier and more efficient.
Similarly, the first major release by WordPress this year was the roll out of version 5.7. WordPress 5.8 is also on its way and can get launched anytime now. Hence, before that takes the world by storm, it is important that you get acquainted with the 5.7 version first.
Today, we will tell you about all that is covered in WordPress 5.7 or Esperanza. Stay tuned with us and find out all about its features, functionalities, updates, and more.
Upgrading to WordPress version 5.7
Before we tell you about the core features and functionalities of WordPress, let us tell you how you can upgrade your WordPress website to the latest version.
It is important to keep your site updated for the following reasons:
Leverage the features, functionalities, and benefits of the latest version
Make the website more functional, fast, responsive, and dynamic
Boost the security of the site and making it more threat-proof
Keep up with the latest trends of the industry and make the most of the platform
Updating a WordPress website is a no-brainer. Just login to your WordPress dashboard and go to the Updates section. Here you can check if you are on the latest version or not.
If updates are available, then you can click on the Update Now button and upgrade to the latest version. Note that you should take a backup of your site before updating the website. If you need help with understanding the versioning system, you can refer to our guide suggested below.
Suggested Read: Understanding software version numbers: The complete guide
The ultimate features of WordPress 5.7
WordPress 5.7 has around 66 enhancements and feature requests, 127 bug fixes, and a lot more. It has the ability to mesmerize both, developers, and users. It also addresses a lot of issues and concerns and lays the foundation for an even better WordPress 5.8.
Let us unravel and discuss the most significant updates, one by one:
#1: One click HTTP to HTTPS migration
With this update, WordPress will detect if a website's environment is supportive of HTTPS. If supported, it will show a CTA button in the HTTPS Status section and allow site admins to migrate the site from HTTP to HTTPS with one click.
#2: New dashboard color range
WordPress has introduced an advanced and innovative color palette for the admin dashboard. This standardized and simplified palette will add more vibrance and clean up your WordPress admin CSS (Cascading Style Sheets).
#3: Easier password reset emails
With 5.7, it becomes easier for administrators to send reset password links to the users in case of reset requests. Now you can send the password reset link through the send password reset quick-link available under Users >> All Users page. As you click on it, the user will receive an email to reset the password.
#4: Updated login and registration
The interface for login and registration feature has been enhanced in this version. The Reset Password screen now comes with two buttons: Generate Password and Save Password. The first button generates a new strong password at each click, while the second button saves your password. This addresses the existing problem where it was unclear that the displayed password is only being suggested and should be saved by clicking the Reset Password button.
#5: Advanced text labelling
If you prefer using text labels instead of icons, then this update is definitely a treat for you. WordPress has introduced the display button label option which you can use to see the label texts. You can locate it in Preferences >> Appearance. Enabling this option will let you see texts instead of icons, in the block tool bar. Notably, the preferences menu has also been updated to make it more user-friendly.
#6: Code block font formatting
This version extends support for font formatting for the code block making block editor more refined. This version adds a new typography option to the code block which makes it easy to set the custom font size for your code. Besides this, you can also set the width of the block using percentages to modify the button in the code block. You can find this option under Block Settings >> Width Settings.
#7: Lazy loading iframes
Lazy loading is technique of media optimization that defers loading non-critical assets in case of low bandwidth, or any other hinderance. Its basic purpose is to enhance site performance and boost loading speed. Initially the support for lazy loading native images was not available for iframes. This version extends the functionality to iframe tags as well.
Bonus info: Iframe is used to display a secondary webpage inside the current web page. Iframe tags are rectangular regions within a document in which the browser can display another document, including scrollbars and borders.
#8: Added post parent functionality
The new version adds more functionality to the post parent related settings. The two functions include has_parent_post() and get_parent_post(). The has_parent_post() checks whether a given post has a parent, then returns true or false results accordingly. Whereas the get_parent_post() function retrieves the parent object for a given post.
#9: Enhanced personalization of social media icons
WordPress 5.7 extends support for changing the size and colors of a social media icon as per your preferences. You can get this option under settings of the block toolbar. The colors can be chosen from the options and the size can be changed to large, huge, small, or normal.
#10: Advanced full site editing with built in support
Full site editing (FSE) has been one of the biggest goals of WordPress. The experts are working to enable full site editing support by enabling it for the whole site instead of pages and posts only. This evolution is also reducing dependability on third party tools and plugins. This release takes the experience a step further as enhancements have been made to the block editor. It now enables you to edit different sections of your site with built-in features and settings. According to the official WordPress roadmap, FSE will be addressed holistically to the core in WordPress 5.8.
These are the major changes that make WordPress 5.7 the ultimate delight. Apart from the ones listed above, there have been some other additional developments as well. This includes interface enhancements like the semi-transparent spacer block background, dragging and dropping feature for blocks, much needed flexible feature of block filtering, support for checking the public viewability of posts, updates to the Robots API that gives you immense authority to handle the Robots meta tag and manage Google indexing, updates to jQuery, enhancements to the import/export feature, major REST API changes, miscellaneous developer-specific changes, and more.
Suggested Read: A guide to WordPress taxonomies: All you need to know
Every website deserves an equally wonderful app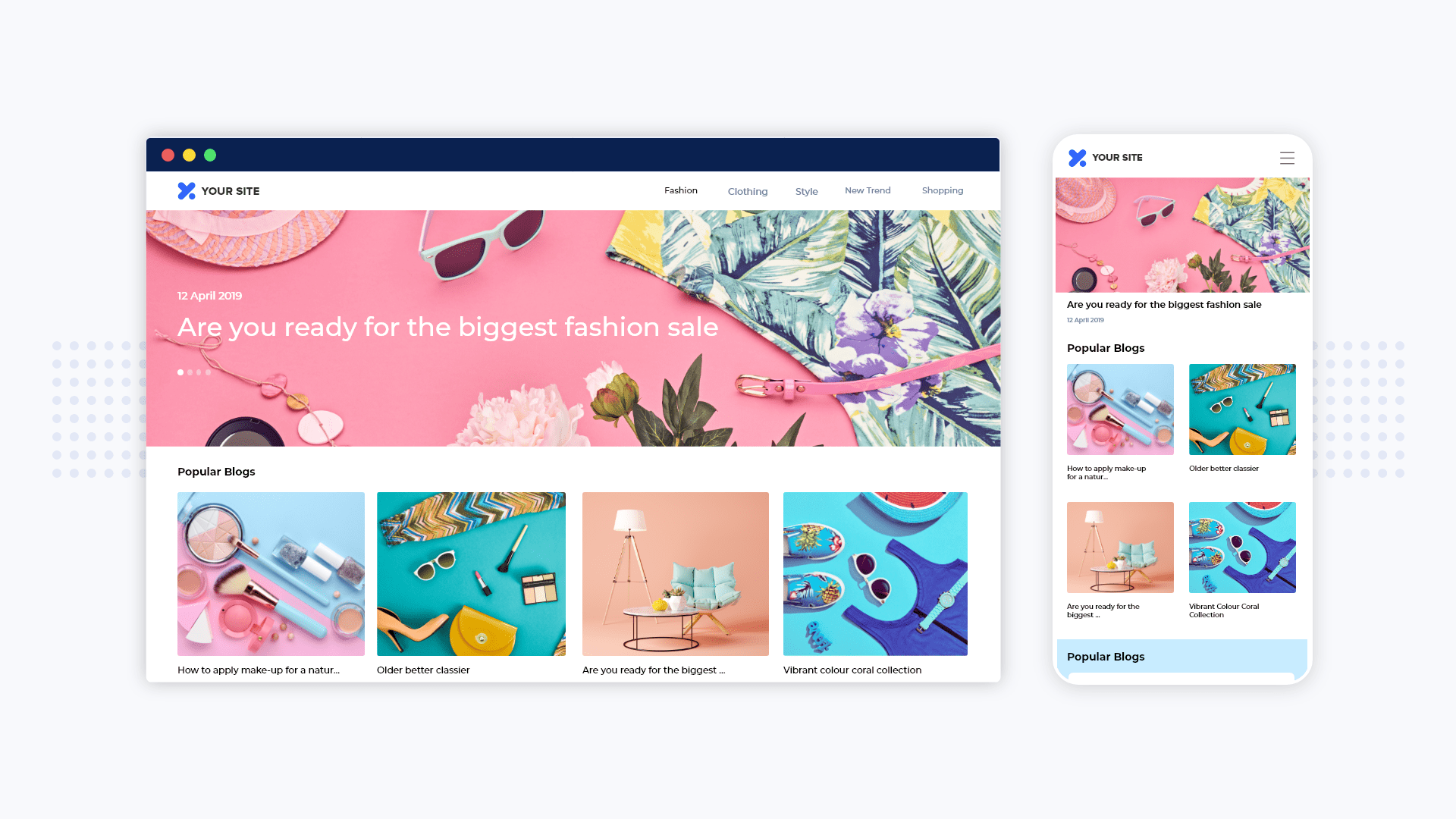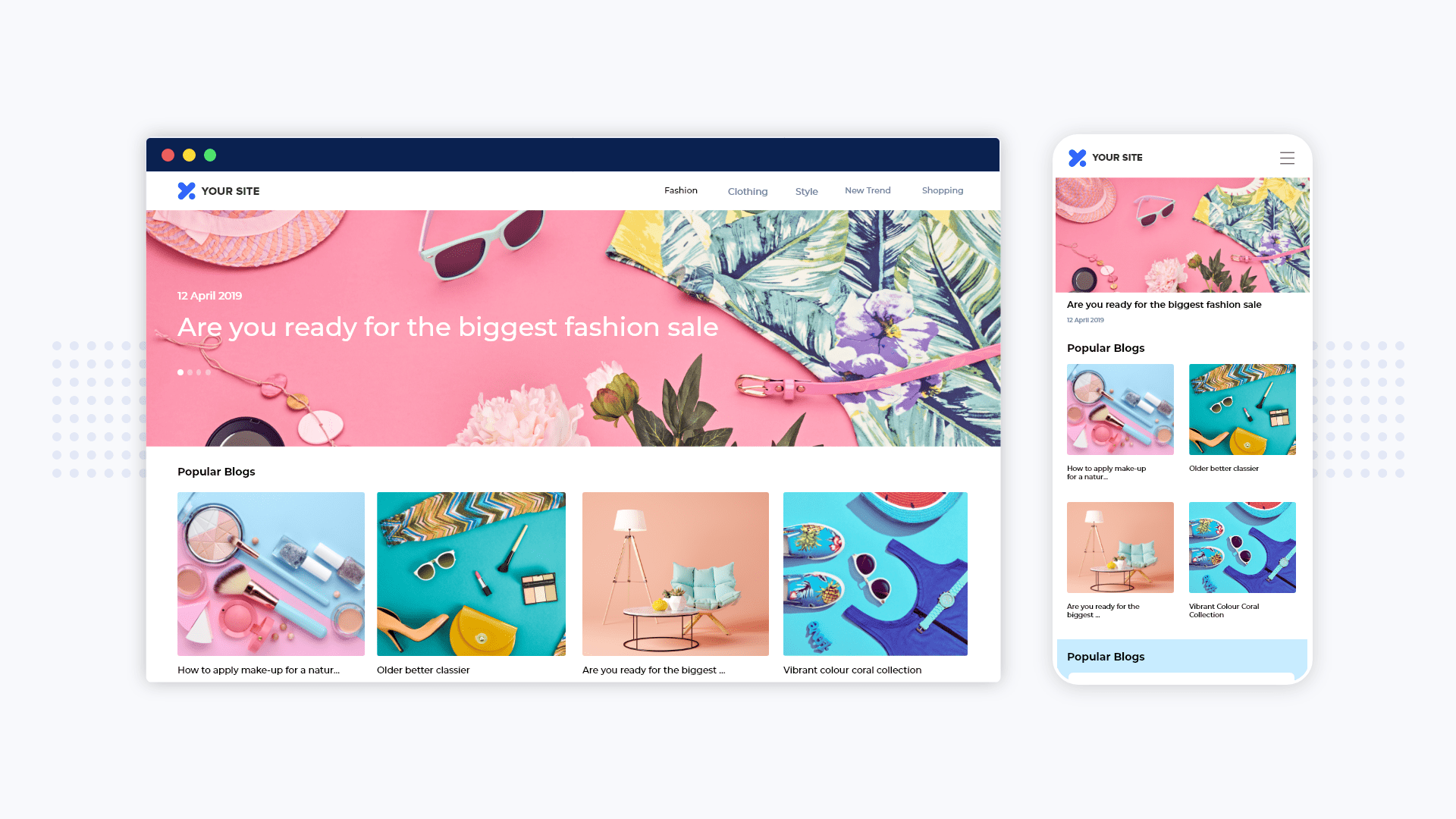 That was all about the outstanding and notable updates that have been launched with WordPress 5.7. If you have a WordPress website, then go ahead and update it to leverage these features.
Get the necessary exposure for your brand with the website. Moreover, also complement the website with a native app as all of your potential customers and audiences are on mobile phones.
AppMySite understands this requirement of businesses and enables them to create premium apps that perfectly complement their websites in terms of design and functionality.
You can ditch the traditional methods of app development and build your own app without writing a single line of code. You can use AppMySite's Android & iOS app builder to create, customize and test your applications. .