As a business owner, you hope that your mobile app is always available for download. To be an actual winner, you must make sure that it does not get deleted from the stores.
To ensure your app users stick with your app, we will enlighten you with some of the most common reasons that lead to app rejection within the first few minutes of launch. Also, we are including easy-to-implement solutions in this post. Implement them to bypass these pitfalls before the launch of your app.
Your authentication process isn't flexible
A mobile app is something that users want to try out within seconds of download. In that sense, you need to make sure that your users do not waste their time on the sign-up process.
Simply put, if you have decided to turn your website into an app, ensure your app's sign-up process is flexible enough so that your users can sign-in easily.
For instance, you can integrate social media login to your mobile app. It is a much appreciated feature of the app that allows your users to sign-in the app within seconds.
Additionally, you can give your users both sign-up solutions, the regular one, and the social media log-in. If your users prefer a regular log-in, they can fill in a name, email, and password to start.
Above all, if you are giving an efficient and quick registration process, you are less likely to lose a potential user in this process.
Social media log-ins are a popular way to sign up, but it can lead to omission from sceptical users (who don't have such accounts or those who are reluctant to connect in fear of access to their content).
Even a second of delay can sometimes deter the most tech enthusiast user.
Your app is not user-friendly
A mobile app's splash screen plays the most crucial role in drawing users' attention. Once the app is uploaded on the stores, let your users have an easy overview of what you are offering. Thereby, avoid clutter, especially on the main screen.
Besides this, do not make promises that you cannot keep. Bear in mind that quality beats quantity. Build an app with easy to identify functions.
All in all, your app design should match your business. For instance: you cannot put restaurant design in your mobile app if you are dealing with the café industry.
Your app isn't worth the money
If you are giving a choice between two similar mobile apps, there are chances that users will go for the free one. It doesn't matter how appealing are the functions of the one that is not free to use.
Avoiding in-app purchases is altogether a different task if you want your users to stick to your mobile app. Assure that you add basic functionalities and appealing content to engage your target audience.
Another alternative could be mobile advertising if you want to be cost-efficient without limiting access to your content. It is another great way to engage your users in your mobile app.
Your app is too intrusive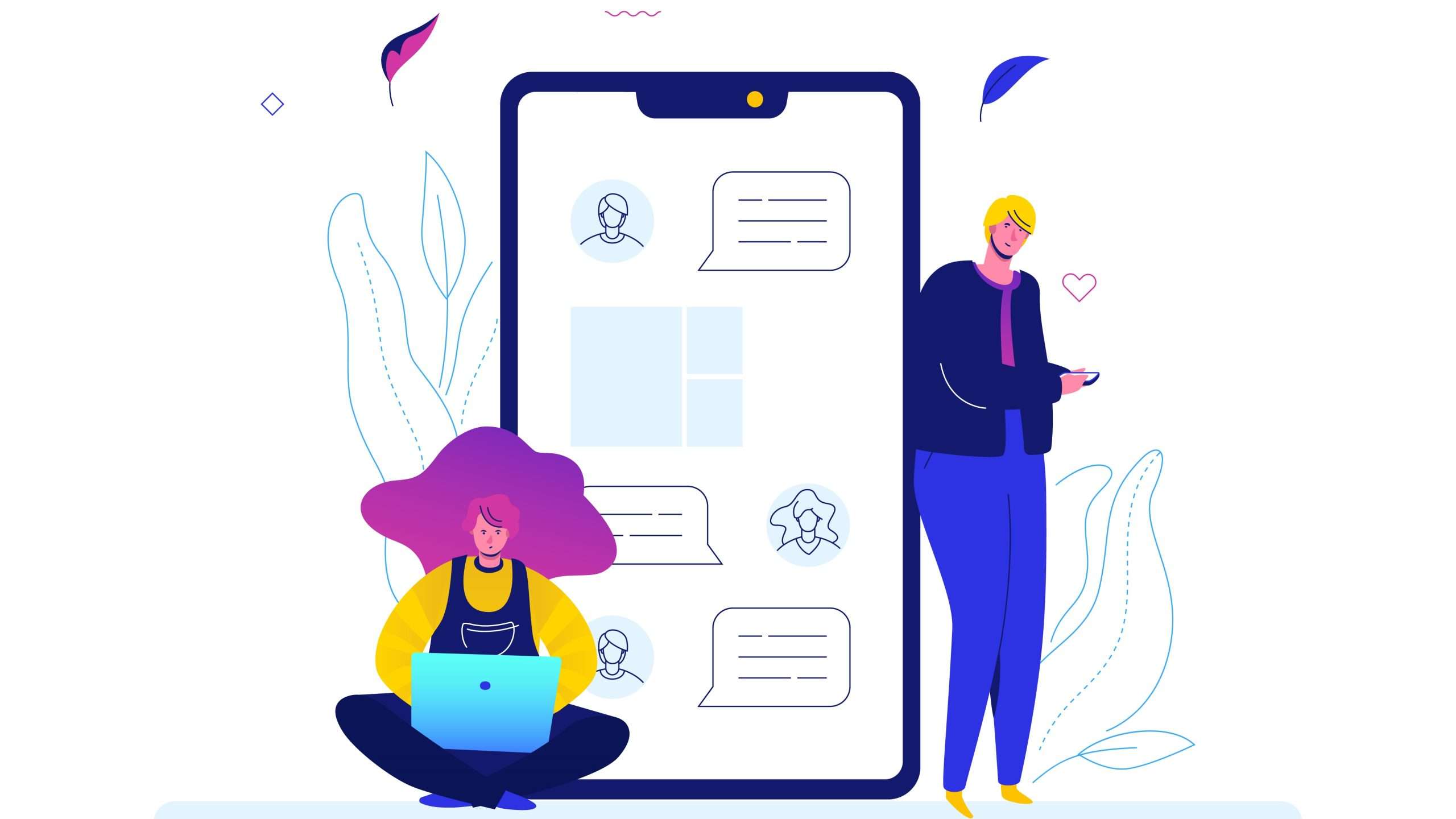 Push notifications are an efficient way to connect with your target audience and re-engage them. However, you cannot flood users' phones with regular notifications, which cause app deletion. Therefore, ensure you use them wisely.
Content is the key. Thereby, if you approach your target audience, make sure you offer something that will be worth your users' time. Otherwise, they will be quick to turn off notifications, if not delete your app.
If you turn your website to a mobile app with AppMySite, you will have an added feature of push notifications. You can even manage these notifications either by sending them to your users or creating an automated message whenever you publish something new.
However, you need to be consistent in terms of sending messages but do not overdo it.
Build your app with AppMySite
In the end, these are certain issues that you'll need to tackle while building an app. However, AppMySite is here to help you create an app that will stay for long.
Want to have a feature-rich app? Get in touch with us today!