The expansion of the mobile industry and the popularity of apps is not a recent phenomenon. However, with the increasing number of smartphones, the scenario has started changing rapidly.
People are not just using apps and phones for the sake of communication and entertainment. Smart phones have become the go-to source of people for their daily needs. Also, apps are turning to the new marketplace where the needs are met.
Ever since it has become easier for businesses to create apps with WooCommerce mobile app builders, they are not missing out. Brands, big and small, are building apps to join the mCommerce league and benefitting from it.
Building an efficient app can have a wide array of benefits for your laundry business as well. It can streamline your operations, optimize your workforce, give quantifiable growth data and immediate feedback, and also ensure higher returns.
However, in order to ensure all this, you must know your app market inside-out and have an app that outshines competitors. So, stay tuned and learn how you can accomplish this as we uncover more.
The need for On-demand apps is on peak
On-demand apps are the service-oriented apps that have redefined eCommerce. These apps act as a digital bridge between various customers and businesses, and bring multiple range of services at their fingertips.
Most of the apps that we use today, for fulfilling our day-to-day requirements and carrying out numerous activities, are on-demand apps. The industry variedly ranges and extends to cab rental services; plumbing, cleaning or other home renovation services; salon appointment booking apps, and a lot more.
Dry cleaning and laundry apps are also a part of the 'on-demand' realm and have been here for quite some time now. In fact, in this day and age of GLOCALIZATION, local services are turning global in terms of their functioning and appeal.
As the app-based laundry and dry-cleaning market is still in its early stages of development, the competition is comparatively less. Hence, it is the best time to build an app for your dry cleaning and laundry business.
Proceed with a holistic strategy that assures success
In order to make the most of your resources, you must have a wholesome approach. Implement the strategies listed below, as you proceed to build your app:
#1- Determine your targets and carve out a plan
A laundry and dry-cleaning business, even with multiple outlets, is all about catering to the locality. Therefore, it is important that you determine your target audience, green market and business goals before you proceed.
Once you have established these, you can figure out your business model. This will help you in creating a blue-print for your mobile app and eliminate the need of last-minute changes.
As you go head and build your app, you must also have a thorough plan for pre-launch phase, launch phase and post launch phase activities like promotion, marketing, publicity, etc.
#2- Make the user-onboarding process simple
Apps that do not grip the audience from the very first of interactions, often lose potential customers. An app that has a complex sign up process or takes very long to load, is often abandoned. This, in turn, also affects the image of your brand.
Therefore, build a native app with easy to use features and a simplified onboarding process. Enable people to register through multiple options like Email, Google Account, Facebook, etc.
As soon as they are in, let your app screens hold and hook their attention. Remember, your app should not take more than three seconds to load and users should be directed to the in-app functional screens in a few simple steps.
#3- Assist users with smart features
Build a native app with smart features and engaging screens and cover both Android and iOS users. Keep the overall theme of the app coherent with your brand image and in sync with your website.
However, you must ensure that your app, and its screens and design elements are adaptable to various platforms, devices, etc. Design an eye-catching app icon, logo, screens, buttons, etc. Make the end-to-end experience, from sign up to checkout, simple and rewarding.
Well define categories and allow people to choose from a variety of options, arranged in easily navigable hierarchy of sections. If you have a limited range, you can also partner with other people in the business and redirect orders to other vendors against some commission.
#4- Leverage the process of order management
Order pick up, processing and delivery are the three basic operations that form the core of your business. The entire process should be simplified and optimized for both, your staff and your customers.
Allow customers to place orders and add special care instructions, if they want to. You can also allow them to choose their service priorities and delivery timings. Enable them to track their order and delivery status.
It will also become easier for your staff to maintain a database and manage orders in a more efficient and error-free manner. Generating digital invoices, receipts and bills will not only save the stationery but also automate your inventory, billing and tax management process.
#5- Emphasize on customer convenience 
Dry cleaner and laundry services is one of those business ideas where customer satisfaction plays a significant role. For you, it is more important and beneficial to retain a customer, than to acquire a new one.
Therefore, you must not hesitate to walk the extra mile and offer an unmatched experience to your customers. Build a strong customer support system and patiently address all their queries, concerns, feedback, etc.
Offer loyalty rewards and keep your dedicated customers coming back to you. You can also track the order history of customers, and customize the deals, offers and marketing endeavors accordingly.
#6- Find your unique business approach
Customers have a tendency of getting lured by businesses that have the X factor. In order to stand out among your competitors, you must also find a USP (Unique Selling Proposition) for your business.
It can be an actual service, a marketing idea, an app feature or even the way in which you conduct your business. For instance, you can create a section for those seeking luxury solutions and offer tier based services. The idea is to communicate it well to your consumers and thrive on it.
You can carry out some research and find the loopholes in your competitor apps. Thereafter, you can make efforts to bridge the gap and suffice this need. This will create a unique impression and attract higher engagements.
#7- Be consistent and build social proof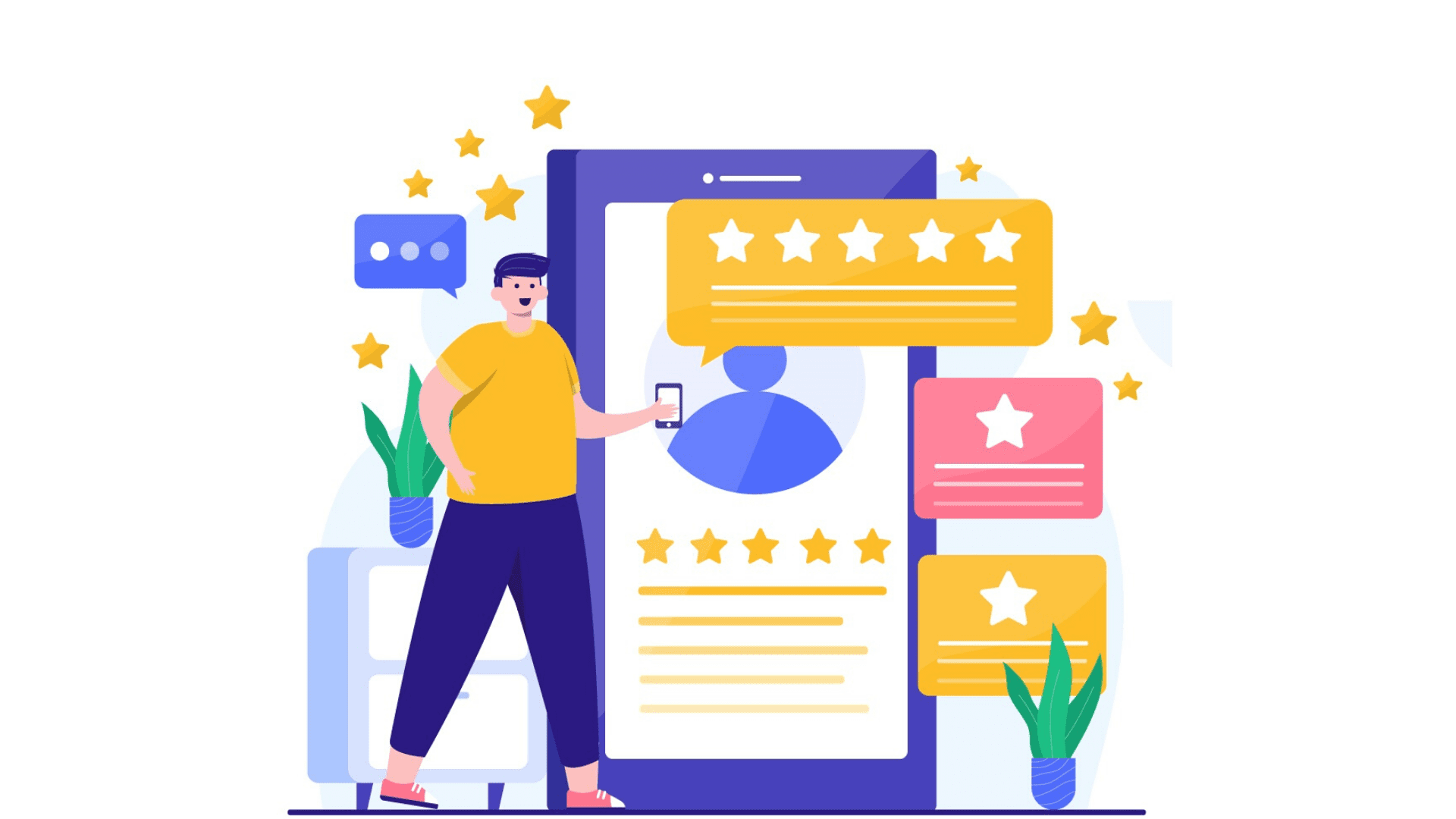 It is important that you remain consistent in your efforts and keep optimizing your procedures. Do not sit back and relax once the app is out in the market. In fact, the real game begins after that.
For instance, you can go for A/B testing to check the response of people pertaining to your app design and features. Start looking for the loopholes and keep fixing the issues parallelly. Show your customers how you value their opinion and win them over.
You can communicate with them through various medium like Social Media, Push Notifications, etc. Optimize your marketing efforts and seek reviews, ratings and feedback from customers. Build enough social proof for your app and get higher engagements.
#8- Track your progress and optimize
Start tracking your app's progress, the number of installs, uninstalls, impressions, revenue, etc., from the very minute of the launch. Take every type of feedback and result in good spirit and reinvent your efforts accordingly.
Keep working hard for better engagements as it is not a one-day deal. Aim for higher traffic and better ranks on the app stores and go for app store optimization.
Keep evaluating your performance, success of marketing campaigns and milestones. Set new business goals regularly and make new efforts to achieve those goals. Offer an unmatched experience to clients and revolutionize the scenario of the app market for dry cleaning and laundry.
It's time to step into the mobile-friendly world!
We had a thorough discussion and discovered how to build the best dry cleaner and laundry app. Besides the features listed above, you can also broaden your spectrum and include additional functionalities in your app.
If you are looking for an affordable and quick solution, then sign up for AppMySite and turn your website into app. It is a code-free platform that enables you to build, customize and publish your app without any hassle.
The future will be ruled by apps and the change has already commenced. So, there is no reason to wait and stay behind. In fact, make the most of the moment and give your competitors a run for their money. Build an app and join the mobile market now!