Technology is changing the world around us in leaps and bounds. With smartphones in their hand, customers have access to a range of options when it comes to content, products, services, and more.
As a result, the competition is getting tougher each day. Buyers have obtained more clarity and their approach towards the market is also changing.
Their expectations are increasing but the attention span is decreasing. It is a real challenge to grab their attention and keep them hooked to the brand.
Hence, having a personalized approach has become mandatory for businesses. Thankfully, Conversational Marketing can work wonders for brands willing to satiate such customers.
In fact, businesses have already started implementing this marketing technique across multiple channels like eCommerce websites, blogging websites, WordPress apps, shopping apps, social media platforms, and more.
So, stay tuned with us and discover all about conversational marketing. Know about its benefits, best practices, and more and become a pro! Let us begin!
Suggested Read: Popular mobile app marketing techniques – The complete guide to success
Conversational Marketing: An Introduction
As discussed above, the competition in the online market is perpetually increasing. Hence, you need to ensure that every user that ever interacts with your brand through a platform or medium, winds up content.
You should make measures to have a more personalized approach when it comes to communicating with your customers, addressing their issues, closing a sale, seeking feedback, or more.
Conversational Marketing can help you cover many avenues in this regard. It is one of the most popular trends that is being opted by many brands.
It makes the process livelier and more interactive. It tends to be more appealing to modern-day customers who lack the patience to go through the entire website, guides, tutorial resources, help centers, and more.
In simple terms, conversational marketing can be understood as the process of using technical resources and tools to communicate with potential buyers in order to fulfil one more of the following goals:
Resolve queries and doubts of potential buyers

Help them move through the purchase funnel

In

spire them to convert

and

make a purchase

Make them r

espond to a brand initiative

Seek their opinion, review or feedback
Technology is helping brands in exploring multiple options when it comes to enabling conversational marketing. This includes, chatbots, emails, messages, social media messenger tools, live chat support, etc.
Whichever tool you choose, as a brand, your primary aim should be to create an eco-system that enables real-time conversations with consumers and addresses all their concerns and queries.
Some noteworthy examples of Conversational Marketing
The best way to make the most out of any marketing venture is to conduct ample research and learn from your competitors' strengths and weaknesses. Let us go through the examples of some brands who are acing conversational marketing in their own way and gain some insights:
#1: HealthTap
HealthTap is a tech company delivering a suite of connected health apps. It uses conversational marketing across multiple channels to connect directly with consumers. In fact, the brand also uses Facebook Messenger to acquire leads and take care of existing customers.
#2: eBay
eBay has one of the most advanced eCommerce chatbots that enables consumers to find the best deals with the help of voice search. It integrates with Google Assistant and thus makes the experience even more personal and handy.
#3: 1-800-Flowers
1-800-Flowers is one of the brands that pioneered the live chat feature on social media platforms, especially Facebook Messenger. When customers click on 'Get Started' in Messenger, the bot responds with two options: i) Order Flowers ii) Talk to Support. Buyers can pick their option and navigate through accordingly.
Conversational Marketing: Best practices & benefits
Now that you are well versed with the concept, let us help you find out the best practices of the marketing technique and how it can be advantageous for your business. Follow the strategies listed below:
#1: Assess your audience
Conversational Marketing helps in putting potential buyers in direct conversation with you. Hence, it becomes easier to assess their behavior and know their preferences. Having detailed insights about the buyer, helps in gaining control over their movement through the sales funnel.
Hence, it becomes easier to make them make them take desired action. It also becomes easier to recommend personalized services, products, solutions, etc., that are more likely to interest the buyer.
#2: Bridge gaps & barriers
Most marketing techniques do not connect you directly with the buyer. This leads to a huge gap between "the intent and the impact". In simple words, customers often fail to perceive your message. However, real-time conversations can eliminate this issue.
It helps in bridging such technical gaps and barriers, thereby making it easier for you to penetrate the market. This establishes a more direct and stronger seller-buyer relationship.
#3: Shorten sales cycles
Conversational marketing is all about narrowing down the field area and offering immediate and direct solutions to the interested buyers. Hence, with a strong conversational strategy at place, it becomes easier to finalize a sale.
The pro-active and direct approach leads to shorter sales cycles and tends to be more effective than other methods. As consumers are offered with quick and immediate solutions, they are likely to convert faster.
#4: Make content impactful
The content you produce to define and establish your brand image, products, services, etc., becomes more impactful when conveyed directly to the consumers. It also projects the immediate responses, thereby helping you to plan your next move.
Hence, it is important that all your conversational channels are fed with intuitive tools. The conversation should be to the point, interesting and appealing and genuinely try to resolve customer's issues.
#5: Generate more leads
The primary goal of any branding or marketing strategy is conversion. It all boils down to the same factor – sales. As all the strategies and benefits listed above, ultimately lead to establishing a smooth relationship between the buyer and seller, conversions and sales become a breeze.
Once the consumer has initiated the conversation, the ball falls in your court. With a robust and real-time conversational set-up and an efficient service, you can manage to turn visitors to leads and then convert the leads into loyal customers effortlessly.
Popular tools for Conversational Marketing
Today, a number of options are available in the market for the brands looking for the best conversational marketing services. There are numerous software and tools that you can choose from.
We recommend that you do your own research and then finalize one as per your requirements, goals, budget and suitability. However, just to make your hunt easier, we are suggesting a few tools that you can explore and go for. They are:
#1. Hubspot
This can be your go to tool if you are a fan of speed and convenience. It cuts down a lot of labor by integrating many things together. Besides enabling you to incorporate conversational marketing with its chatbot builder software and more, it also helps in automating sales and processing crucial information in bulk.
#2. WPForms
WPForms is a popular WordPress plugin. It now offers live chat software and tools with its Conversational Forms Addon. The best thing about it is that it is really simple and easy to use and may even suit businesses with a small scale budget.
#3- Drift
Drift is one of the best conversational marketing software for eCommerce businesses. It enables you to earn more leads using bots that help customers achieve their shopping goals. It is trusted by thousands of brands due to its powerful features and quality service scale.
Suggested Read: Top 21 mobile app analytics tools – A comprehensive break down
Wrapping Up!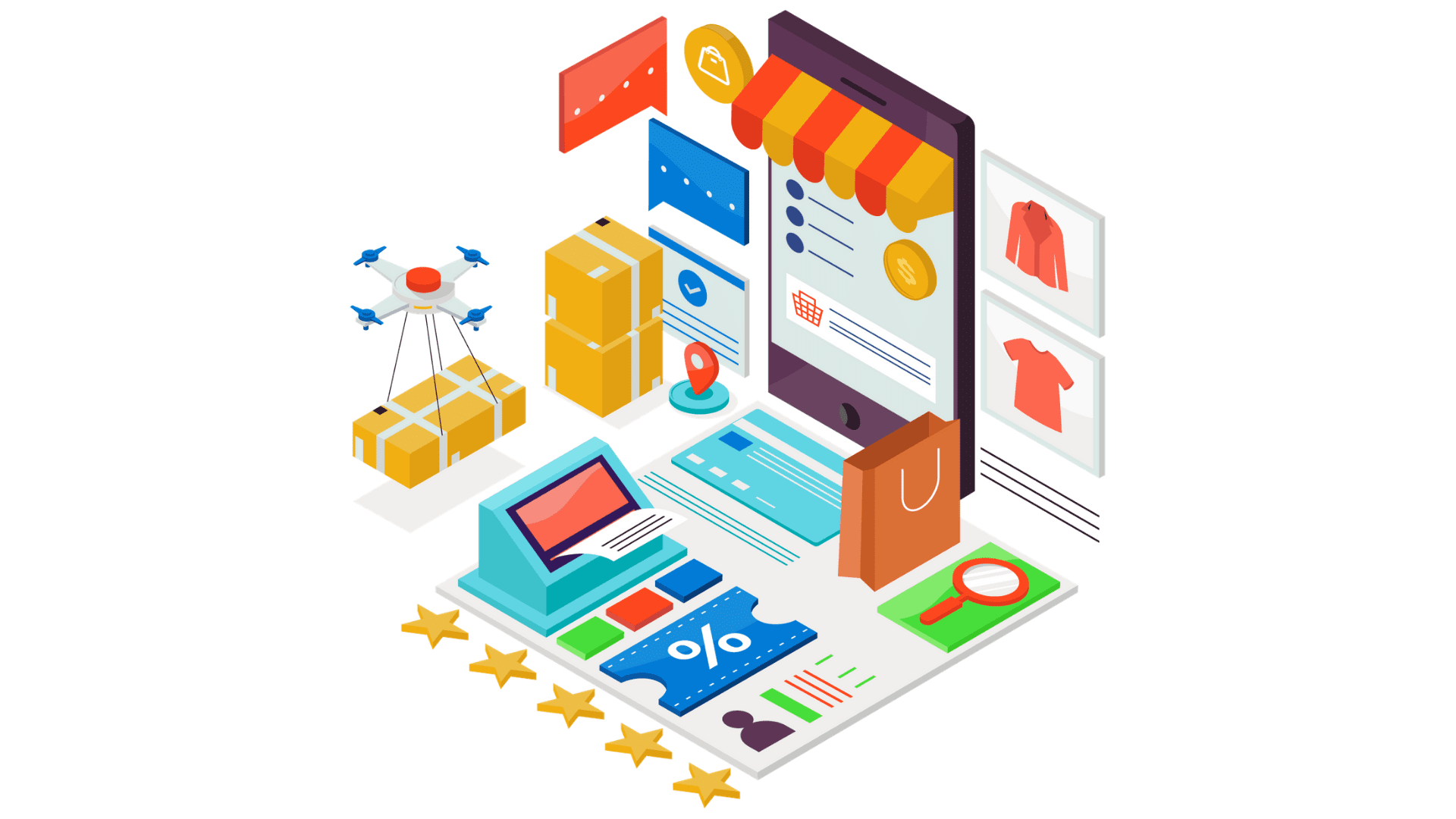 That was all about conversational marketing from our end. Hope you are all intrigued and informed of the concept. It is time you go ahead and implement robust conversation channels across your business website and app.
If you are still looking for an app building solution, then you may end your search here. You can just subscribe to AppMySite free app builder and build premium Android and iOS apps.
Create, customize and test apps for free and publish without any hassle. Make it easier for your users to consume content or shop online.
Apart from all other features, mobile app builder also allows you to integrate email and chat support features as you build your app. You get a full-fledged native app that appeals to your buyers and enhances their experience.
So, wait no more! Sign up now and say hello to success and growth!