Mobile apps have emerged as the new age answer to every query, need or pursuit. However, being in the app industry can become overwhelming at times.
The competition is immense and numerous new apps are being added to the app stores each day. Every app owner has to prepare the ground for success if they wish to stay afloat amidst the rising competition.
While you can sign up for AppMySite mobile app builder to make your app without coding effortlessly, promoting it is not as easy. It takes perseverance, consistency, and the right knowledge.
While you take care of the implementation, allow us to guide you through. Explore the blog further and find out the most promising tricks of promotion and marketing for your mobile app.
In this blog
What is mobile app marketing? How is it different from mobile marketing?
Mobile marketing is any marketing activity that happens on a mobile device or is somewhat related to it. However, mobile app marketing is a vast realm that incorporates many things.
In fact, mobile app marketing is all about connecting and communicating with your potential, existing or even lapsed users in a perpetual manner. It can start pre-launch and continue to last forever.
Awareness (introducing the app and making people aware of it), Conversion (turning the audience into users and consumers) and Retention (inspiring existing users to stay and make return purchases) are the three main components of the mobile app marketing funnel.
You can achieve all three using various mobile app marketing strategies and techniques, that we have discussed in the blog. Else, you can also check out our blog on 5A mobile app marketing strategy and make the most of the process.
The significance of mobile app marketing
Mobile app marketing is so much more than mere publicity and promotion of your app. It is a way of – unlocking new opportunities, achieving new milestones, and building profitable partnerships for your business.
When done with the right approach, it can:
Increase traffic, leads, & conversions
Amplify Returns on Investment
Boost your brand image and popularity
Open new avenues of commercial growth
Connect you better with your audiences
One must be consistent in their efforts and realize that marketing is not a one-day game. It takes immense patience to keep the growth perpetual.
While the choice of initiating a campaign is highly personal, new endeavors must be initiated regularly. For instance, you can align your campaigns based on the following factors:
Developments in business
New product or offer launch
Consumer activity or demand
Ongoing market trends
Festivals, events, sale seasons, etc.
Moreover, your focus should be on establishing the connection with your customers. Instead of focusing on sales, emphasize on building relationships. The revenue will ultimately come in!
How to promote your app effortlessly
In order to promote your app in a comprehensive and effortless way, you can divide your initiatives into three phases. Those phases are as listed and discussed below:
#1: Pre-launch phase
This is the phase where you can focus all your energy upon building a hype regarding your app. You can run website and social media promotions to tell people that you are coming with an app.
Highlight some exclusive features of the app and build curiosity among your customers. You can also drop gifs and teasers to keep them intrigued and awaiting.
#2: Launch phase
Once you are done with primitive A/B testing, screening, and taking other measures for perfecting your app, trigger your launch phase promotions.
Start inviting people to download your app and drop ratings and reviews. You can also run install app campaigns or give discounts and gift coupons for people showing early interest in your app.
Suggested Read: How to get 10,000+ app downloads in the first month – Launch like a boss!
#3: Post-launch phase
Post launch phase is all about continuing your efforts of promotion and marketing. Apart from the primary phases, you must also focus on "consistent marketing".
You must evolve your marketing strategies as your business grows. Keep coming up with new marketing, advertisement, and promotional campaigns at regular intervals.
Mobile app marketing trends of the present and future
While the essence of it remains the same, the trends of mobile app marketing keep changing. While we are at it, we also want you to remain aware of the popular mobile app marketing trends of the present and future.
The mobile app marketing agencies, tools and services will have to align themselves with the changing trends in order to stay relevant. For instance, Apple's new policy updates and modifications to the IDFA (Identifier for Advertisers) norms will compel brands to have a user-centric approach and take permission before collecting data.
Top mobile app marketing and advertisement statistics also show that mobile app advertising and marketing will continue to strengthen and grow in the coming years and the trend of in-app ads will also increase manifold.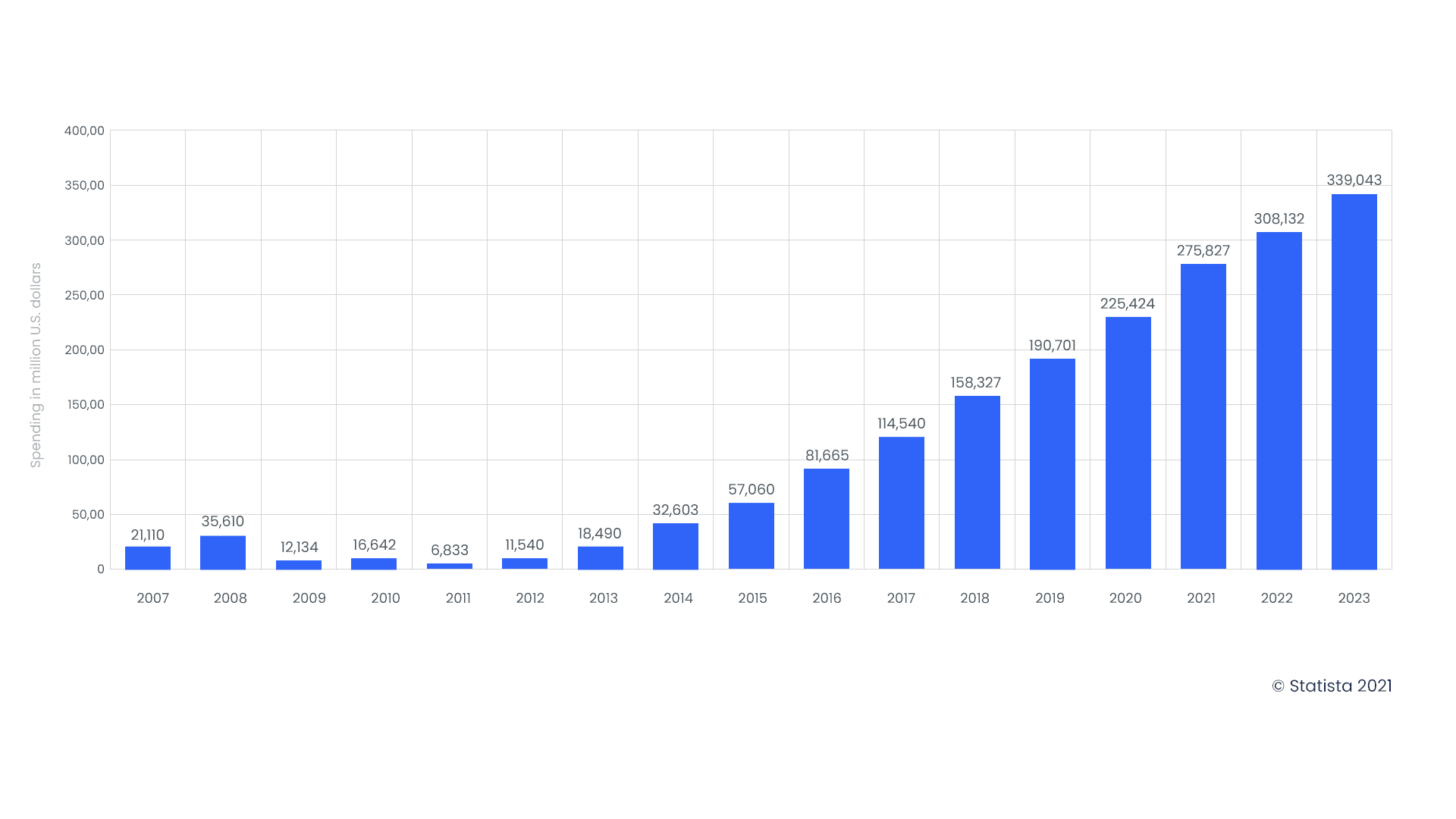 25+ popular techniques of app promotion
The universe of mobile app marketing and promotion is full of infinite possibilities. We have compiled a detailed list of the most common practices and methods of mobile app promotion.
This includes promotion using various marketing platforms, social media channels, promotional tools and devices, and a lot more. In fact, every technique listed here is unique in its own way.
You can explore each avenue and combine one or more techniques for promising results. Read further and find out the list of hand-picked techniques of mobile app promotion.
1.

Website Promotions
Using your very own website to promote your app is the first step to app marketing. It helps you gain the attention of your existing consumers who can be more beneficial than the new ones.
You can endorse some 'app only' features or run discounts. Do not forget to place a prominent "Download App" button on an easily accessible and prime spot of your website. This will help you divert your web traffic to app and turn regular visitors into loyal customers. This strategy should be on your "must do" list.
2.

In-app Promotions
Wondering how can you use your app to promote the same app? Well you can! It will help you broaden your reach and spectrum.
For instance, many digital payment apps have in-app "Share" button that allows users to share the app download link with their contacts or social media followers.
This is the best technique to get word-of-mouth publicity in the virtual world. You can think of more such options and implement them.
3.

Conventional Ads
Well, conventional apps can never run out of fashion. If you have the budget and resources, then you must definitely go for it.
This may include broadcast media promotions like TV ads, Radio ads, etc., or even outdoor advertising. You can also use your outlet, shop, service center, office, etc., to endorse the app.
Put up a QR code with download link or distribute flyers and banners. It will help you establish a direct contact with your potential buyers.
4.

Google Ads
Google has a dedicated "App Campaigns" service to help app owners acquire more leads, traffic and conversions. With its targeted approach and wide user base, it can be highly promising and result-oriented.
It helps users promote their app in three steps where they – Create the app ad; choose the budget as per their resources; and set their campaign goals.
Evidently, google app ads service is quite authentic and dynamic. With the brand's name in picture, you can be sure of transparency and quality.
5.

Install App Ads
Well, the "Install App" ads campaign is not just limited to Google. The spectrum is wide enough and there are multiple platforms ready to be harnessed.
It is the most straightforward approach when it comes to promoting your mobile app. It is direct and to do the point and helps offer clarity to your targeted users.
Create an alluring content copy highlighting your app features. Find the right platform and targeted audience and place the app with a prominent "Install" button or link.
Suggested Read: Best ideas for mobile app install ad campaigns in 2020
6.

Facebook
Facebook is one of the most popular and sophisticated social media platforms. It comes with customized options for business when it comes to ads and promotions.
You can simply create a business page for free and use the space to interact with your followers. Post content regularly and endorse your brand.
Even paid Facebook marketing is quite easy and affordable. Owing to the seamless dashboard and easy to grasp techniques, running targeted ads becomes a cakewalk.
Suggested Read: Explore the wonders of Facebook marketing for your mobile app
7.

Instagram
Instagram is the most popular social media platform among the millennials and the upcoming generation as well. It is vibrant, cool, and appealing.
The platform is full of impulsive buyers who can be easily lured with pomp, great color choices and aesthetics. All you need is a strong campaign with some good visual aid.
Create an Instagram business page and share graphic brand stories. You can also place "Try Now", or "Install App" ads and mark your presence in their feed.
Suggested Read: Best Instagram marketing hacks to earn mobile app installs and traffic
8.

YouTube
Videos are the best mode of communication in today's day and age. Smartphones and cheap data plans have made it easier and more accessible.
Besides, videos hook people's attention and are easy to grasp. Eventually, YouTube has emerged as the best advertising tool for every generation.
It comes with a variety of options and is suitable for multiple purposes. Read the blog suggested below to find out more about it in detail.
Suggested Read: Discover the key industry secrets and best tips to market your app on YouTube
9.

TikTok
TikTok is a unique medium of community interaction that allows people to communicate using videos. It is fun and has a huge scope for brand promotion. You can create your own business account and interact with the new age buyers.
Also, invite them to create content for you. You can then use this user-generated content to promote your brand and build social proof. This can be highly rewarding and promising.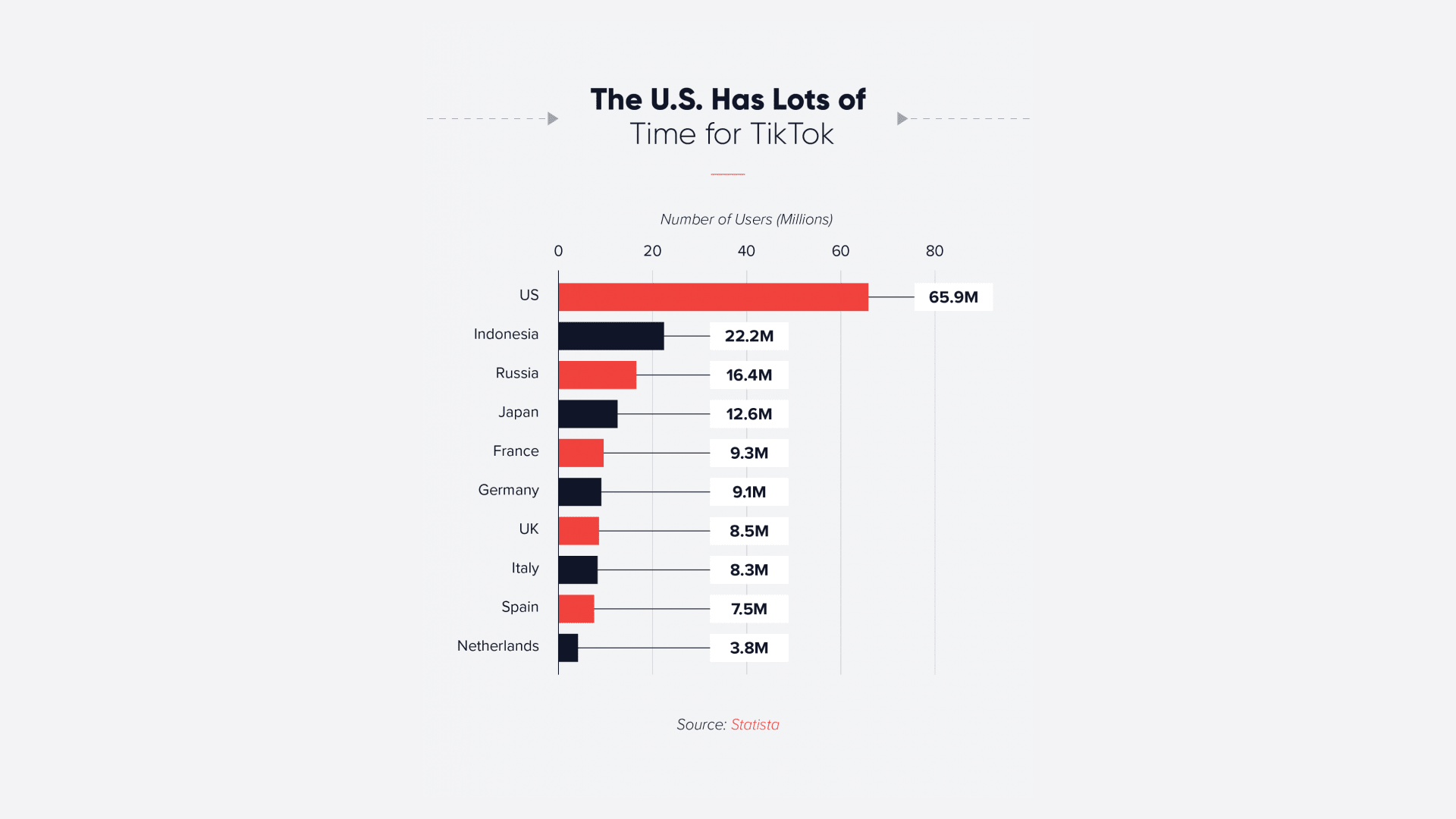 10.

Twitter
Twitter is a highly sophisticated platform that is more about crisp but quality content. Virality and trend-based content is a must have for any brand to succeed here.
This platform suits the best for brands that are part of the main league. It is also good for those who wish to build their own luxury niche.
Create targeted ads, sponsored trends, and other promotional content. Let the ad blend with people's feed and yet stand out.
Suggested Read: How to promote your mobile app on Twitter – The complete strategic guide
11.

Pinterest
Pinterest is all about pictures. However, if you own iOS apps, you can also promote it directly using its new ad strategies. Just create an account and endorse your brand and mobile app.
Also post pictures of your products and app screens to inspire downloads. You can also use the app to create ads and endorse your products, brand, app, events, etc.
12.

LinkedIn
LinkedIn's marketing solution allows people to endorse their app or their products easily on the app. It is highly beneficial for education and career related apps. Users can place sponsored content or use different ad formats. This includes message ads, dynamic ads, text ads, and more.
As the platform has a more professional and corporate approach, it minimizes wastage of resources. It helps the brands acquire genuine traffic and ensures good returns.
13.

Influencer Marketing
Now that you are thorough about social media marketing, let us acquaint you with influencer marketing. It is the new age language and trend of promotion and marketing.
The trend is quite new and promising. All you need is a good influencer that identifies with your brand, and a strong campaign. You can proceed to create good and compelling content. Post it on various platforms and earn the attention of the people.
Suggested Read: A to Z of influencer marketing for promoting your mobile app
14.

Affiliate Marketing
Affiliate marketing helps you expand your horizons and make use of existing consumer base. It is direct, straightforward and ensures good results.
You can partner with the existing affiliates and promote your app in their circle. The process is quite metric oriented, and you often pay for only what you earn.
However, before you proceed, learn the ropes of the business. Explore the blog suggested below and know more.
Suggested Read: Discover the A to Z of Affiliate Marketing for mobile apps
15.

Content Marketing
Who is unaware of blogs and other content marketing strategies in today's world? Well, it can turn out to be quite promising for your app promotion.
Create your CMS pages and set up your blogs. Use content to make people aware of your brand and slip in advertisement in between.
Create good content and drive more traffic. You can also take expert help for content marketing and promotion of your app.
16.

SMS Marketing
Just sending small messages to your customers every now and then can have a huge impact. You can put your customer data to use and opt for mobile SMS marketing.
However, send messages in a metered manner and do not overdo it. Also make sure that the messages are relevant and have the element of creativity.
17.

Email Marketing
Email marketing can never go out of fashion. In fact, people are mostly using mobile devices to check their emails as well. So, you can send promotional mails to your existing or lapsed consumers and re-engage them.
Use it to introduce new offers, deals, discounts, etc. You can also use some tools available online that are especially designed for this purpose.
Suggested Read: The ultimate guide to optimize email campaign for mobile app marketing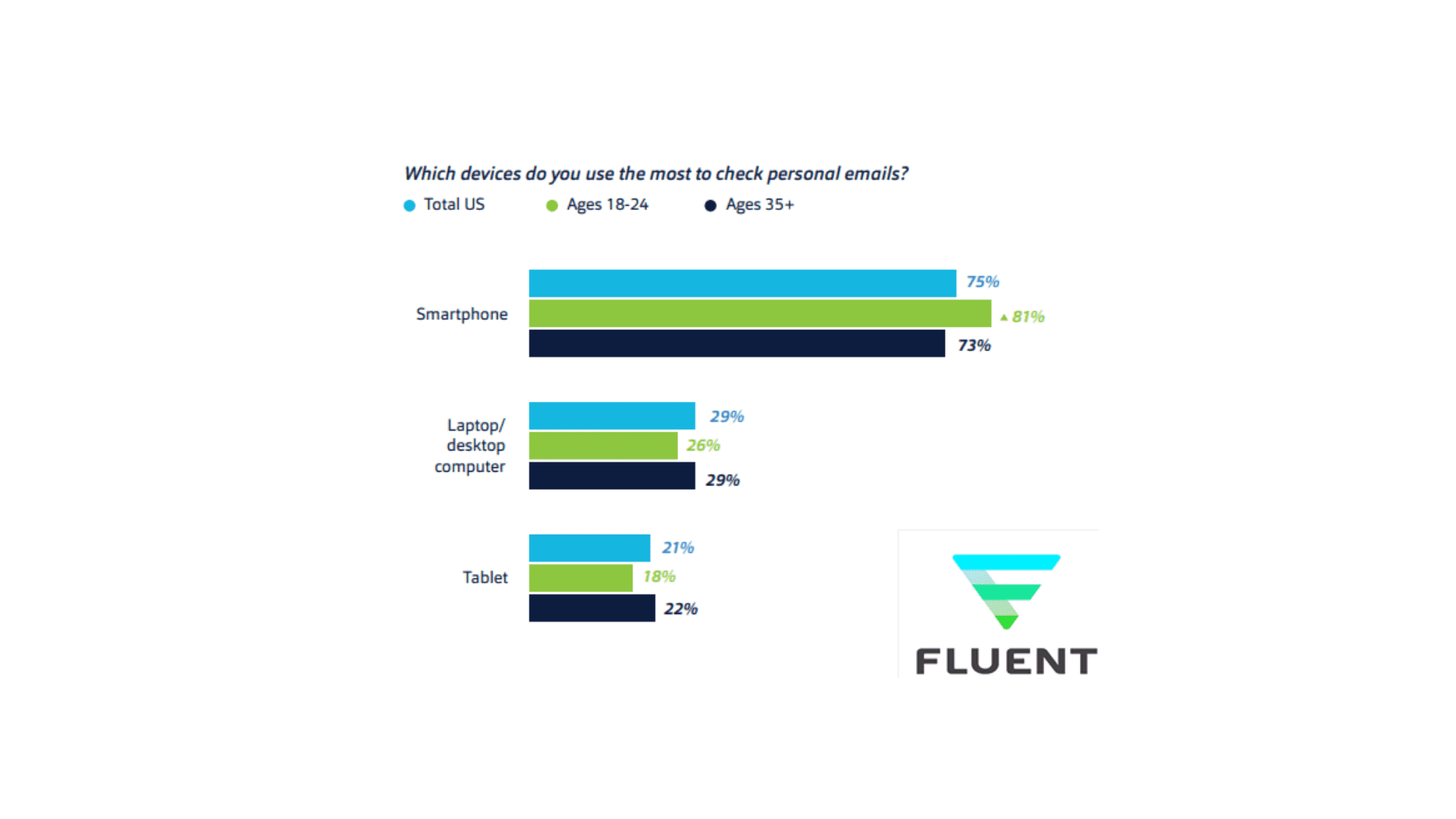 18.

Push Notifications
Push notifications are a small but powerful mode of marketing and communication. Use these small messages to endorse deals, offers, discounts, product launches, etc.
You can personalize the message and use related images, URLs, etc. However, ensure that the notifications are relevant and well-timed.
You can also refer to our complete guide on push notifications and make the most of this unique branding and marketing tool.
19.

App Store Optimization
App Store Optimization is not directly related to marketing but has immense potential to attract traffic. It ensures higher ranks and more visibility for your app.
Learn the A to Z of ASO tactics by reading the blog listed below. Implement the techniques to acquire more traffic and conversions.
Suggested Read: A complete guide to understanding the concept of App Store Optimization
20.

Referrals & Invites
Use referral rewards and invites to encourage your existing users to share the app in their circle. This will attract good traffic and build social proof.
It is also a great branding technique. All you need is to ask people to refer your brand. You can also offer some coupons or discounts in lieu of the same.
21.

Customer Ratings & Feedback
Your customers' feedback can play a strong role in attracting good leads, building brand image, and inspiring more downloads.
Encourage your users to drop their feedback, ratings, reviews, and comments in relevant places. Address each concern positively and win them with consistency.
22.

Commercial Partnerships
Partner with other app providers and use the techniques of cross promotion. Find relatable businesses and brands and draw out a deed of commercial partnership.
This will help you build a mutual connection. You will benefit from your partners' consumer base and vice-versa.
23.

App Review & PR
Draft a strong publicity and PR strategy and use it to earn more attention for your apps. You can seek paid or free reviews for your apps on sites that review apps.
You can also ensemble a good PR kit or hire professionals. Use the different media channels and portals to create a buzz about your app.
24.

App Awards
Many organizations and platforms give away awards to apps in different categories. This includes App Growth Awards, The Google Play Awards, Tabby Awards, and more.
Register yourself for these awards wherever possible and compete vigorously. Believe it or not, it can help you acquire the extra mileage and publicity you need.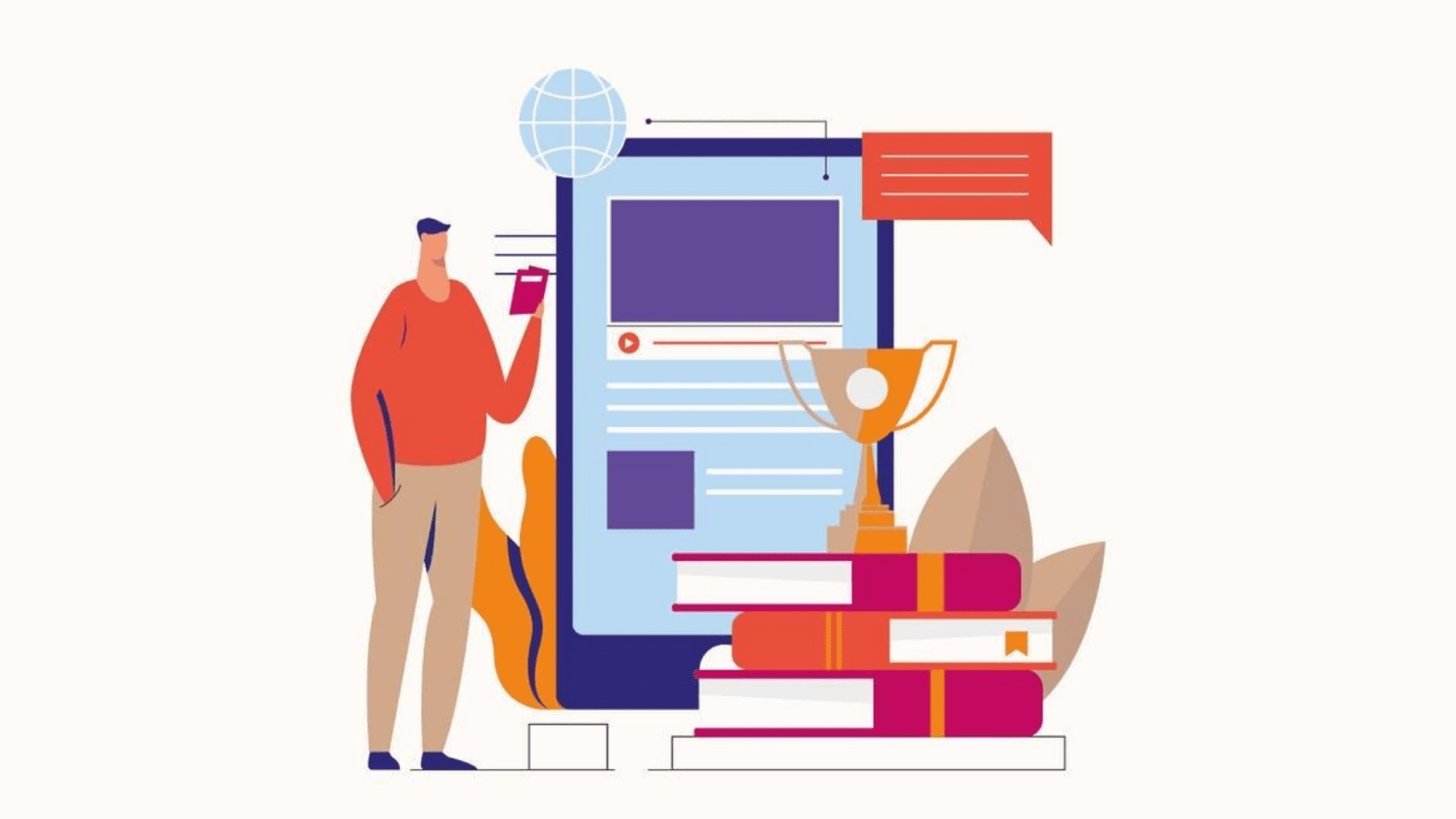 25.

App Listening
This is the last strategy on our list that is actually quite significant. By app listening, we mean paying attention to various aspects of your app like performance, user activity, responses, etc.
By doing so, you will get a hang of your strengths and weaknesses. Explore various factors telling you about these nuances in the app.
Monitoring the metrics and getting deeper insights will help you enhance. It will also help you redirect your marketing goals and resources in the right direction and minimize mistakes.
Suggested Read: Seven app marketing mistakes you can avoid starting now
Bonus: Unconventional new age marketing techniques
Besides the obvious and traditional marketing techniques listed above, we also have a few unique and different ones to share. Go through them and learn more.
26: Empathy Marketing
Empathy Marketing is all about understanding and processing your consumers' emotions and designing marketing campaigns accordingly. It has become especially relevant in the post pandemic stricken world, where people need their brands to be more than suppliers and sellers.
It can help you gain undivided attention and trust of your customers and turn them into loyal users that will stay with you and your brand. You can read our blog on Empathy Marketing and know about it in detail.
27: Conversational Marketing
Conversational Marketing is the most user-centric marketing technique where brands establish strong communication channels and interact with their potential audience to turn them into customers.
For instance, the chat option that we see while visiting the websites and apps on a daily basis, help us engage with those platforms easily. Thus, conversational marketing can also capture and qualify leads and help you in the promotion of your app, and your overall brand.
Other than that, all the social media conversations and other communications that you initiate with your customers, can also help you gain traction and app downloads.
28: Moment Marketing
While Moment Marketing is less about app promotion and more about grabbing the attention of your potential audience in general, you can always use it the way you want to.
In fact, Moment Marketing is a spontaneous branding and promotion technique that focuses on leveraging the trending issues, events, occasions and more where brands join conversations going on in the digital world and spin it to promote their own brand.
29: Meme Marketing
The current generation thrives on memes. Many brands are using Meme Marketing as a popular tool to connect with their audience, especially the ones targeting millennials and Gen-Z consumers.
It is one of the coolest, easiest, and most effective ways to establish connect with your audience. You can also pick a popular meme like the one depicted here, and give it a personalized turn to portray your branding message without saying much.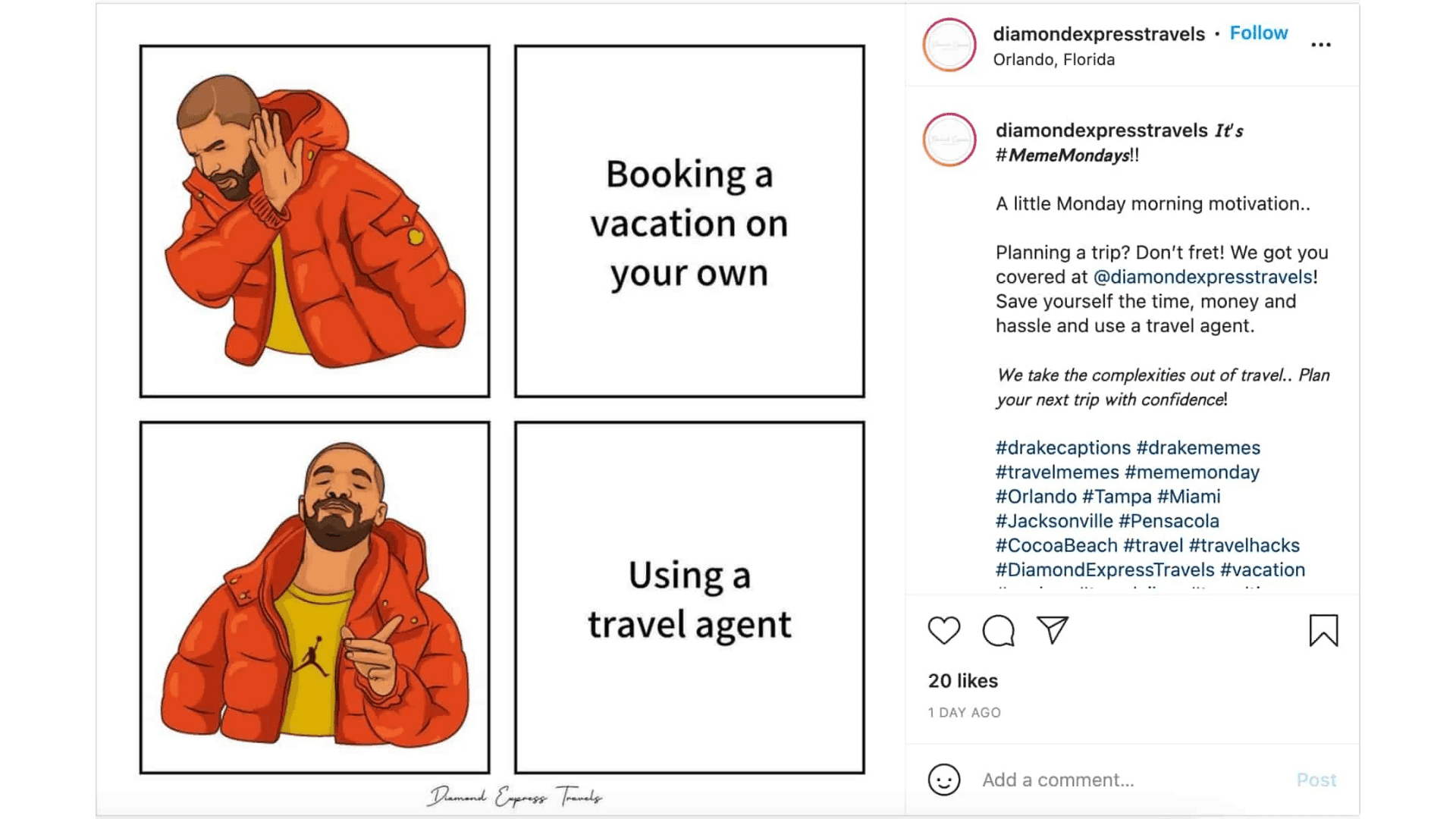 30: Carousel Ads
Thanks to social media, the advertisement and marketing sphere has become so much more interesting and aesthetically pleasing, and has also led to the invention of many interesting techniques and ad formats.
Carousel ads are one such creative technique and format that have become highly popular, especially on platforms like Facebook, Instagram and Twitter. You can also give it a try and attract app downloads by telling a brand story or sharing a cool idea with the use of several visuals.
Conclusion
These were some of the most popular and effective mobile app marketing strategies that you can implement to gain more traction and branding.
You can start with setting a mobile app marketing budget. It will help you redirect your efforts and resources in the right direction and eliminate the risks of wastage.
Once you are all set, the budget is sorted and you have chosen the marketing strategy you want to go with, you can go ahead and start marketing your app. However, whatever mobile app marketing campaign you implement and whatever strategy you devise, do not forget to analyze the results.
You can use various metrics like app revenue, average number of visitors and their session length, and more, to calculate the success of your mobile app marketing and monetization endeavors.
Need a makeover for your app!
This was our elaborate guide to app promotion and marketing. As discussed above, you can combine one or more techniques and skyrocket the popularity of your app.
Level up the game of your profit and revenue statistics with more exposure, visitors, traffic, and conversions. Do not sit back until you have given your competitors a run for their money.
However, if you are looking for an app makeover or if you are still in pursuit of the perfect app builder, then sign up for AppMySite first. It is the best app building solution for the new-age smart generation.
It enables users to create, customize and test their own Android and iOS apps without coding. So, what are you waiting for?
Come on-board now and convert WordPress to mobile app for free. Enter the app industry with a premium native app and mark your territory now!