The massive increase in the number of smartphone users has also increased the demand of apps. Businesses are turning websites into apps and using various techniques to stay ahead in the competition.
One such technique of marketing, that is being used to endorse mobile apps, is affiliate marketing. It is a new trend that has gained considerable popularity in a very less time.
Affiliate marketing for mobile apps is not a one step process. It is a detailed venture that must be carried out after proper research and planning.
But how is affiliate marketing changing the face of app industry and what is the right strategy to implement it? Stay tuned and find out the answer to all your queries.
In this blog
What is Affiliate Marketing
Affiliate marketing is the technique to endorse a product (in our case, mobile apps). It is a performance-based technique where third party publishers are rewarded for generating leads.
Over time, it has branched out into two domains, to attract desktop traffic and mobile traffic consecutively. In the context of app marketing, it boils down to the motive of fetching downloads and installations for mobile apps.
One can set up and build their own affiliate network and earn money by promoting mobile apps. Whereas app owners can find relevant affiliates and endorse their own apps to attract more traffic.
There are many active and high performing affiliate networks in the mobile domain. This includes Amazon Mobile Associates, Apple App Store Affiliate, eBay Partner Network, etc.
How does Affiliate Marketing work
Every business has its own limit when it comes to manpower, resources and time. Therefore, it is not possible for every app owner to directly acquire users that are scattered all over the internet.
Hence, affiliate marketing, the smarter and more useful technique, is used to fulfill the same goal. It helps businesses attract potential customers and enables service providers to earn money through their lead generation capabilities.
There are app owners or seekers who look for affiliate partners and pay them commission based on several monetization models and techniques. This involves quantification of data related to traffic, impressions, leads, downloads, installs, etc.
App owners get traffic and often pay for only what they achieve. Whereas, affiliates have a ready-to-harness pool of audience and earn commission by marketing the app midst them. Thus, affiliate marketing is a win-win partnership for both.
The two most significant components of affiliate marketing are:
a. Marketers or Supply Side
Marketers or publishers are the service providers. They are the affiliate marketing partners that are the real players of the game. Their job is to promote apps and generate leads, traffic, app downloads etc., for the app owners.
They build an ecosystem of traffic that includes potential customers. Then they use various medium like social media, websites, applications etc., to promote the app.
Usually webmasters, large online marketing companies, app developers and social media marketers provide such services. They bring in revenue or traffic and earn commission on the sales or profits generated.
b. App Owners or Demand Side
As evident, app owners are the service seekers in the realm of affiliate marketing. Their objective is to earn app traffic, downloads, installations etc., and turn it into monetary profits and conversions.
App owners pay affiliates a share of their profit for achieving the same. Their approach towards affiliate marketing can and must vary depending upon their business targets, scope, nature of app, availability of resources, etc.
As an app owner, their ultimate aim is to attract potential customers to subscribe to a service, buy certain products, or simply to install their app.
Proceed with a robust strategy and plan
Your approach and strategy determine the success of affiliate marketing. If you want to promote your app successfully, follow the tips listed below:
a.

Set reasonable business goals
The first and the foremost step to be taken before any marketing initiative, is research. Assess various factors related to the success of your app and carry out a detailed study.
This may include the scrutiny of your competitors, niche market, nature of your app, potential consumers, etc. Use the information to set reasonable business goals.
The goals must not be short-term but benefit you and your business in the long run. For instance, you can execute affiliate marketing to:
Attract more app downloads and installations
Generate more leads, traffic and engagements
Boost conversions and earn more revenue
b.

Identify the purposes and targets
It is important that you find out the motive behind your affiliate marketing campaign. Besides setting reasonable goals, assess your campaign on various parameters.
It is important that you keep optimizing it wherever and whenever required. Besides looking for a bigger picture, set small milestones as well.
Also determine your target audience and segregate it based on its nature and quality. This will help you in geo-targeting and customizing the campaign.
For instance, if you want to attract social media traffic, you can look for affiliate partners who integrate social media marketing and influencer marketing techniques as well.
c.

Assess the pros and cons
Every business and marketing technique has its own set of pros and cons. In order to make an informed decision and make the most of your affiliate campaign, you must be aware of both.
While the pros and cons may vary a lot depending upon the circumstances, parties involved in the process, etc., some things often remain the same. This may include the following:
Pros:
Incredible and unprecedented growth in traffic
Targeted plans, schemes, offers and sales techniques
Less competition as compared to other marketing realms
Effortless customer acquisition and conversions
Result and traffic-oriented costs and expenses
Wide variety of options expanding on a global scale
Cons:
Widely varied, different and scattered range of traffic
Lack of control over consumers and competition
Highly reliant on third party service providers
Hard to tell apart legit customers from dormant ones
No assurance of long-term results and active users
d. Find your compatible affiliates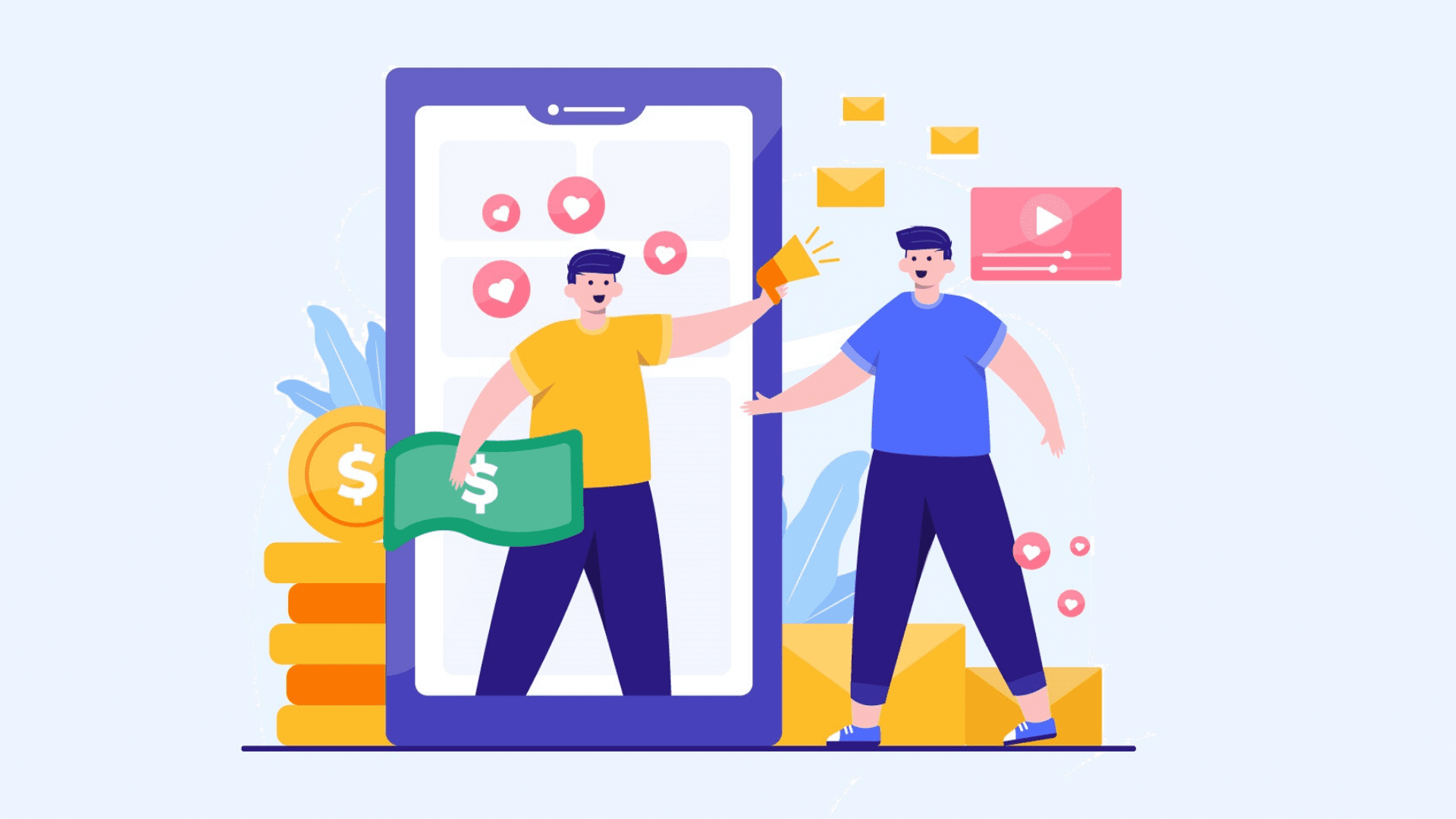 Finding the perfect affiliate partner can be a herculean task. However, it is important that you find the best affiliate service provider, as the results of the campaign will ultimately depend upon them.
Once you have fathomed the points listed above, you can proceed to sign up for an affiliate program. Find your relevant partner based on the following factors and parameters:
Bidding and billing: Choose your suitable bidding model like CPC (Cost Per Click), CPM (Cost Per Mile), etc., and go by it. Find an affiliate with a transparent billing system that aligns with your budget.
Sales and conversions: The sales and conversions goals also play a deciding role. The demography, location and preferences of your users must also be considered for the same.
Outreach strategy: Find out about the outreach strategy of your affiliates and learn how they acquire leads. This can tell you whether you will generate active leads or a dormant traffic.
Traffic strength: You can also judge your affiliate partners based on the strength of the traffic they can acquire. Try to get an insight into the nature of their audience, platforms, etc.
Brand identity: Carry ample research and find details about the brand value and identity of your affiliate partners. They must have a good marketing image and record in the domain.
e. Execute and analyze the results
Every endeavor has its own share of success and failure. It is important that you measure both and take it in good spirit. Execute your affiliate marketing campaign and study the results.
You can study the success of the campaign based on the following metrics:
Number of clicks on the link or impression
Number of sales actions and growth in revenue
Returns on investment and expenditure
Number of active and dormant affiliates
Cost per click, cost per sale or cost per lead
You can co-relate these metrics to quantify and study the results or set your own parameters of success. Consider various factors like demography, duration, competition, etc., while doing the same.
Suggested Read: Mobile app monetization techniques – A complete guide for the year 2020
Build the perfect app and endorse it!
This was our thorough guide about affiliate marketing for mobile apps. Evidently, it is a great result-oriented technique for promoting your app, and increasing profits and revenue.
Find your relevant affiliates and implement the strategies listed above. Attract more app traffic and generate higher engagements.
However, if you still don't have an app for your business and wish to build one, then sign up for AppMySite WordPress mobile app builder. Register for free and start building your app instantly.
It is the most convenient app builder that enables you to create an app for free. You also get a detailed guidance and support for the same.
So, build the perfectly customized app for your brand and endorse it. Attract mobile-friendly traffic and register unprecedented growth. Get going now!