The year began on a weird note as the pandemic started engulfing and affecting countries across the globe. The problem has not subsided, and people are still worried about their mental and physical health.
The global stability is also at question as many nations are still suffering severe affects of the COVID-19 outbreak. The aftermath has also started tormenting governments and organizations concerned with the social and economic welfare of the people.
Besides affecting the global harmony and balance, the pandemic has also affected the brands and businesses around the globe. Businesses are innovating and redefining their approach to stay afloat during these times.
As a result, the trend of Empathy Marketing is growing rapidly. Many big and small brands have stepped up and are looking for ways to connect with their audiences emotionally and personally.
For instance, if you own a retail store, it has become mandatory that you make your own app and ensure contact-less delivery of essentials at your consumers' doorsteps.
However, this is just centered around sales. During these times, you must also think beyond sales and try to save and boost your brand reputation, and earn the trust of your customers. This can be achieved holistically through Empathy Marketing.
It can increase user-engagement and ensure unprecedented results when it comes to building brand image for the long-term relevance. So, stay with us till the end and learn all about this unique marketing technique.
Suggested Read:  Popular mobile app marketing techniques – The complete guide to success
Empathy Marketing: An insightful introduction
Empathy, by universal definition, is the ability to understand the feelings and emotions of others. In the case of business and marketing, it is the consumers that your empathy must be directed towards.
This entire concept of dealing with your consumers emotionally, and curating marketing campaigns accordingly, can be termed as Empathy Marketing. It requires marketers to see the world from a humanitarian perspective and then sell a brand or product idea such that it turns out to be useful and likeable for the people.
It can be termed as the marketing initiative where brands assess the emotions of their stakeholders, customers, employees, or the public in general, and optimize their ways to connect with them on a personal and emotional level.
In fact, it need not be about the customers every time. Empathy marketing can also take into consideration, the workforce, the environment, or the general issues at large.
Although empathy Marketing is quite critical and ambiguous in terms of its definition, purpose and nature, its ultimate goal, often, is to establish a connection with the consumer in a way that it creates a robust brand image that is both, socially awakened and appealing.
Suggested Read: What is microinteraction and why is it significant for your mobile app UI and UX
Three significant pillars of Empathy Marketing
Empathy Marketing has three pillars that can strengthen the foundation of any initiative. Read more about it and ascertain in detail:
#1: Understanding
Go beyond the analysis of demographics and start focusing on consumer psychographics. Try to gather more intricate details like consumer psyche, religious beliefs, lifestyle, socioeconomic background, cultural values, etc. This will help you acquire better understanding and take a more informed approach.
#2: Personalization
A mass strategy does not work in the case of empathy marketing. So, move ahead with a personalized and problem solving approach. Customize your offerings and curate campaigns based on your consumers.
#3: Sensitivity
Sensitivity should be the core element of every Empathy Marketing initiative. Create campaigns and deal with negative feedbacks sensitively and optimistically. Also, always treat your consumers with a sense of responsibility, and positiveness.
Suggested Read: Know how ratings and reviews can optimize the success of your mobile app
Empathy Marketing: Relevance in the times of COVID-19
Ever since the pandemic outbreak has happened, Empathy Marketing trends have increased. There is widespread pandemonium and chaos in the world and people are living in fear of the virus and its aftermath.
However, it is also the best time to step in as a brand and address the anxiety of your consumers. Follow the tips listed below to reassure your customers and emerge victorious in these times.
#1: Re-gain the trust of customers
As strict lockdowns were imposed across many nations, and visiting public places threatened people, consumers became more skeptical towards everything. This includes shopping and buying products.
However, empathy marketing can be used to depict how you care about the health and well-being of consumers and showcase your efforts in this direction. For instance, food delivery apps can talk about their contact-free sanitized operating procedures and gain the trust of the buyers.
#2: Create a hospitable environment
The situation is such that most environments appear hostile to consumers. People are afraid to shop from outlets, dine out, make manual purchases, and more.
By using your app and other marketing and branding tools, you can assure consumers that you have created a hospitable environment for them. Make them feel valued and secure, and see incredible results.
#3: Build a better brand image
Many brands have used COVID-19 as an opportunity to find loopholes left by other businesses. They turned other's failures into their success and managed to give a boost to their reputation.
In order to build a brand reputation and create a trustworthy image, you can use empathy marketing. Show your philanthropic side to your customers and touch their hearts to create a brand identity that stays with them.
Best strategies to ace Empathy Marketing for your app
It takes extra efforts and ingenuity to succeed in the sphere of digital marketing. In the case of empathy-led initiatives, you will need to be more cautious. Follow the tips listed below and excel:
#1: Create value-driven campaigns
This is the primitive requirement of any empathy-driven campaign. The content should not be focused on generating sales, but on creating a message and conveying it.
Pick an issue that you feel should be and can be addressed, and spin a campaign around it. The message will become even more powerful if it suits your niche. For example, if your brand is women centric, you can talk about equality, pay parity, women education, workplace security, and more.
#2: Enhance the listening skills
Listening is one of the most significant requirements for success today. Consumers are in constant touch with the brand through multiple platforms like social media, mobile app, etc., and they are expressing themselves openly.
It is important that you develop a robust system to collect the feedback and know about the demands and issues of your consumers. Also keep a tab of the trending issues and global events that invoke public sentiment. Spin your content around these things and aim for concrete results.
#3: Put customer before conversion
While not every empathy marketing campaign needs to be about your consumers necessarily, it is always a good idea to keep them at the center of everything. Focus not on conversions, but on having an open conversation with your consumers.
You can invite your app users to participate in your initiatives and make them feel welcomed. Also encourage and engage your consumers in meaningful conversations. You can ask them to share motivational stories, personal anecdotes, and more.
Brands that are giving goals in Empathy Marketing
There are some brands that are giving absolute goals in empathy marketing. Let us explore some examples that caught our glimpse and touched our hearts:
#1: Nike
Nike launched a "Play for the World' campaign that was focused on the message of staying indoors to flatten the curve of COVID-19. It was backed by many popular celebs like Cristiano Ronaldo and Tiger Woods.
It spread the message of social distancing in a beautiful way and inspired people to take a break from playing for themselves, their teams, or their country and play for the whole world collectively, just by staying at home.
#2: Procter and Gamble
Procter and Gamble, or P&G, launched a Thank you mom campaign during the 2010 Olympics. It was focused on bringing the mothers of the athletes in the limelight and celebrating their contribution.
It aligned well with the tagline "P&G, Proud sponsor of Moms" and the campaign managed to touch the hearts of people across the globe. It was so successful that it led to a tremendous increase in its traction and sales.
#3: Delta
Now this example might sound a bit unconventional, but that is the reason why it has made it to our list. In the year 2017, hundreds of flights were canceled due to severe thunderstorms in Atlanta.
Delta Air Lines decided to calm its passengers with a relishing treat during the havoc. They ordered pizza and pies for the travelers, and the crew members including the captain, distributed it themselves. What a unique way of fusing Bon Voyage and Bon Appetit!
#4: Cadbury
Ogilvy has always left people stunned with its unique marketing campaign ideas. This time, it was for Cadbury's Diwali campaign in India, titled "Not just a Cadbury Ad".
This campaign focused on providing an advertisement platform to local retailers and store owners whose business was impacted by the pandemic. It was a hyper-local, data driven campaign that used technology and empathy to empower small scale businesses.
#5: Zomato
Zomato has been setting new examples of advertisement and marketing ever since its inception. From allowing period leaves to its female and transgender employees, to launching "Order for Mom" campaign on Mother's Day, it has been a trendsetter.
However, during the pandemic, the brand outsmarted itself by launching the "Feed the Daily Wager" campaign in India. As many daily wagers lost their jobs during the nationwide lockdown, Zomato stepped in and joined hands with the citizens to send ration kits to the affected families. Kudos!
Suggested Read: Know what is Moment marketing and how to use it for your mCommerce business
Wrapping up!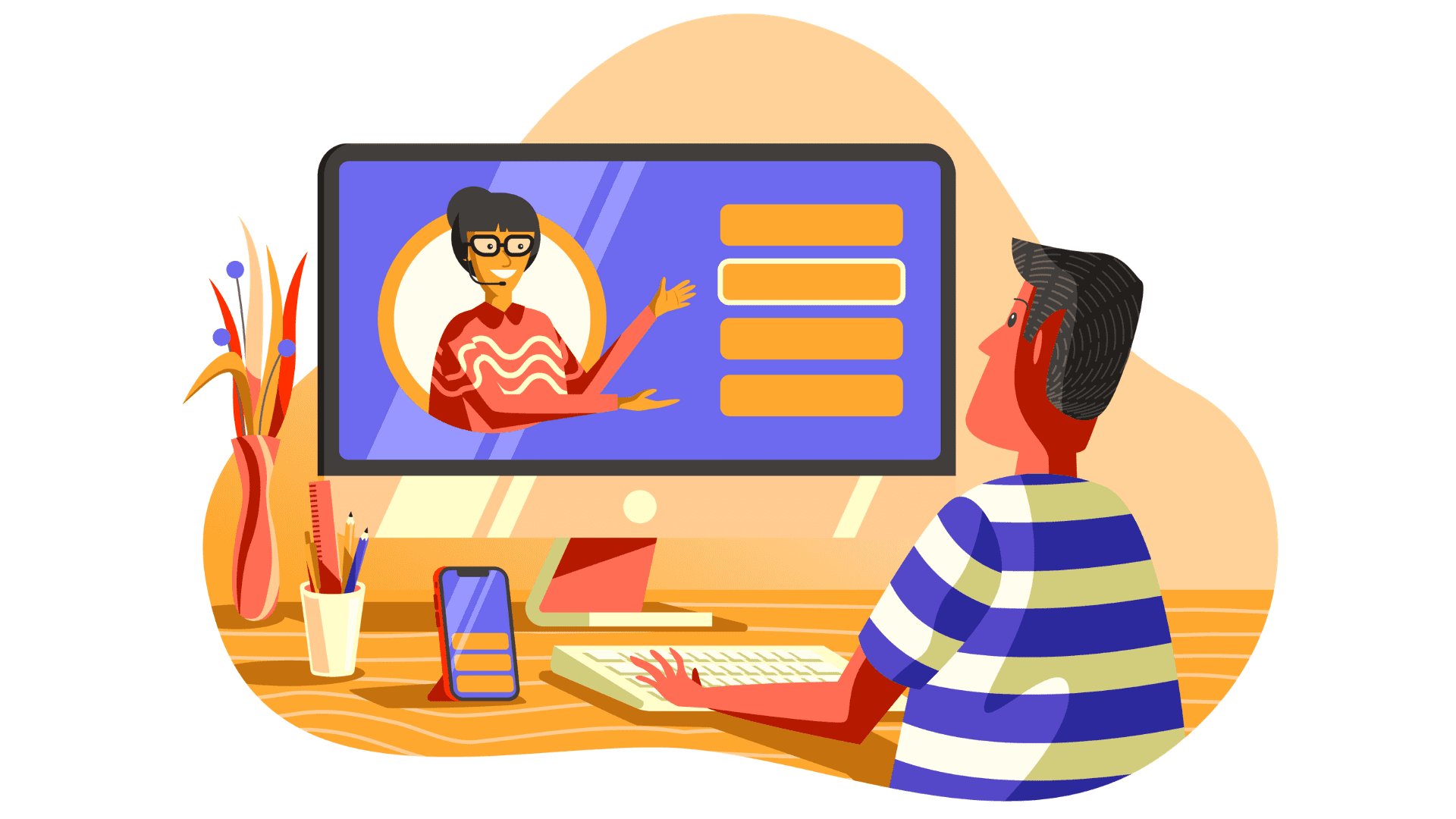 That was all about Empathy Marketing! It is an interesting and thought-provoking concept that can win the hearts of your consumers and boost your brand reputation and image revolutionarily.
As an app owner, you are always within the immediate reach of your consumers and thus it becomes essentially important for you to show your empathetic side to the consumers.
Follow the tips listed above and unleash the power of empathy marketing for your mCommerce business. However, if you still do not have an app for your website, then get one first.
Sign up for AppMySite and convert WordPress to app without coding. Explore our other blogs and resources and learn all about mobile app development and marketing! Wish you huge success in the mobile-friendly online shopping industry!