There is ample literature online where you can find comprehensive information on selecting a good website host.
The stakes are obvious. A good web host simplifies many challenges you generally face while running a website. Your website will run at a decent speed and consequently give you a better shot at ranking well on Google.
Other areas where a good website host helps are security and general management.
The overlap between web hosts and mobile apps
To summarize popular knowledge, website hosts help you streamline your website speed, security, and SEO.
The impact of web hosts on mobile app performance is not discussed often. To be fair, web hosts were in no way connected to mobile apps in any way until a few years back.
So how did mobile apps become part of the conversation?
Mobile app development is not a code-based exercise anymore.
One of the leading app development trends is the use of no-code app building tools. These tools essentially enable app development without any form of coding. AppMySite is a prime example of a no-code app development solution.
Also read: How to create an app in 10 simple steps?
AppMySite essentially helps you convert your WordPress website into a mobile app. All your website content and elements such as blog posts, categories, and menus are shown inside a mobile app.
The speed and performance of the mobile app you build on AppMySite depends heavily on your website. This is because all the content on the app is loaded directly from the website.
If you choose a good web host, your website speed will increase and thus your app performance will also go up a notch.
This is where the overlap happens. Your choice of web host can directly affect your app performance. The following sections cover this subject in great detail.
Choosing the right web host for your website and mobile app
We generally consider generic factors like server uptime and bandwidth when selecting a host for a website.
With a mobile app in question as well, we need to look at the factors we usually consider in a new light.
#1: Look for higher storage and bandwidth
Storage and bandwidth are two important attributes of a website host. You will generally find web hosts sharing the amount of space and bandwidth they allocate across different hosting plans.
Storage simply refers to the space you can use to store your website resources. With a mobile app in the picture, you should ideally choose a hosting plan with higher storage capacity.
When you have a live mobile app on Google Play and App Store, you are likely to push more content on your website. This means you need higher storage as you are expanding your presence to a new medium.
You must similarly look for hosting plans providing higher bandwidth. Your mobile app will also be effectively hosted on your website host.
It is thus vital to choose a web host that can manage your website and app traffic. Checking the bandwidth is important when you are looking for a web host for both your website and app.
#2: Secure your website and app
While using AppMySite, you are essentially using your website as a foundation for building a mobile app.
The security protocols and standards followed by your website will be in place for your app as well.
In other words, your website is as secure as your app.
This makes it especially important for businesses to check the level of website security their web host offers.
Cheap hosting plans generally offer a minimal level of security that is not exactly ideal. With an app in the picture as well, you risk losing both your website and app with poor security standards.
It is thus vital to secure your website with a hosting partner that has a pointed focus on web security.
Here are some things you should look for:
Two factor authentication to make your website more secure from generic hacking attempts.
Regular vulnerability scanning to fish out any weaknesses in your website security.
DDoS mitigation in case your website security is breached by malicious hackers.
High data encryption standards to ensure the safety and security of your website data.
Automatic threat detection that helps mitigate cyberattacks before they happen.
These security standards are some of the basic benchmarks your web host must meet. The only way to safeguard your mobile app from hacking attempts is to first make your website bulletproof.
#3:Automated website management
Managing a website and app together is a tough ask. You need to keep yourself active on two mediums, both different in terms of usage and user experience.
When you further add the task of website management to the list, the challenge becomes even more pronounced.
It is very tedious to make your website-app ecosystem a success while managing your website. From auditing the website periodically to updating plugins & themes, website management is not a cakewalk.
When working with your website and app, it is better to work with a web host providing automated management.
This will help you achieve two things:
You can focus all your energy on growing your website and app without spending time reading about updates and plugins.
Your website can get much more streamlined without any manual intervention.
To get automated website management, you naturally need to spend more on your web hosting than usual.
WP Engine: A powerful hosting partner for your website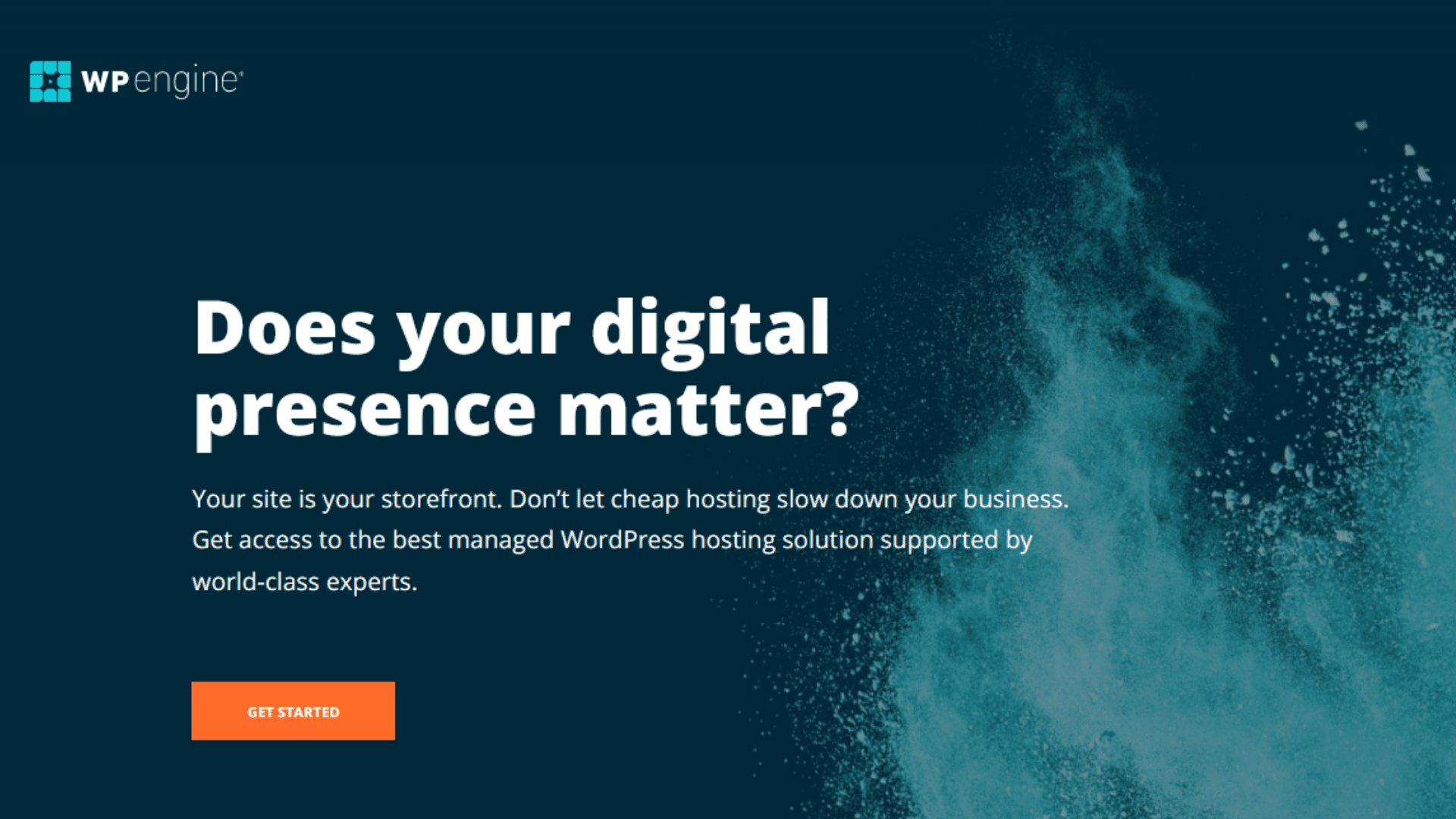 WP Engine is a powerful and reliable hosting partner designed to deliver optimized WordPress experiences.
WordPress is a great CMS to run a website on. It is even a platform that now enables you to make your own app. However, all the advantages of WordPress are for naught if your website loads slowly.
WP Engine can supercharge your website speed. It is a hosting environment designed to eliminate typical performance bottlenecks WordPress websites face.
Nearly 90K clients across the globe trust WP Engine to deliver high quality hosting services. An NPS score of 86 underlines the same.
Here are a few benefits you stand to gain from choose a managed WordPress hosting plan with WP Engine:
Setup a WordPress website in a short space of time with one-click dev tools and streamlined workflows.
Automatic website management setup that will enable you to focus on growing your website traffic.
Gain insights on front-end performance and overall popularity of your website content.
Get complete guidance on migrating your website, general management, and troubleshooting.
Every WP Engine hosting plan comes with free SSL certificates, CDNs, and a robust website security infrastructure.
With WP Engine, you can supercharge your website speed and consequently enhance the performance of your WordPress app as well.
In conclusion
Mobile apps and websites become part of the same discussion when we bring AppMySite into the picture. A free app builder like AppMySite is a great way to quickly build a mobile app using your WordPress site as a foundation.
This piece covers the impact of a web host on your mobile app speed. You can significantly enhance your mobile app performance by choosing a reliable web host.