WordPress was a great discovery. With more than 74 million website build on the open-source content management system, WordPress was a saviour for every business that wanted to build a website but didn't have enough funds to do it. Regardless of platforms that help build a websites, WordPress still holds 35 percent of the total website market and 62 percent of CMS websites in the world.
Most CMS websites are built on this platform and there are a zillion ways to make money from your website by integrating free plugins.
With the change in trend, WordPress website owners are looking for app builders that can help them convert their website into app and monetise it too. Let's look briefly discuss how you can use a WordPress app builder to create an app:
How to create your app
Normally, you would need a plan to build your mobile app but since you're going with an app builder, you can get started without any planning whatsoever.
All you need is a good theme and design to leave a lasting impression on the app users. If you have a reliable app builder, the user interface will automatically be impressive.
Just ensuring you're picking up with right app builder will be enough. Go with an app maker that offers native apps. These apps have excellent user interface and the performance is incomparable to progressive web apps.
Additionally, you want to make sure your app builder gives you complete freedom to personalise every small element of your app including app icon, multiple screen designing and app menu customization.
Your app builder must allow testing your app on a real device. Some of the app builder will only allow you take sneak peak of your app through an preview. The one that allows you test it on a real device is ideal.
Read: How much does it cost to create a mobile app?
Monetising your WordPress app
Once you find the right platform to build your app, you can always figure out multiple ways to monetise it too. There are numerous ways to make money from your app. Let's find out:
Paid apps
This is probably the easiest way to start making money instantly from your app but also the most difficult one. You may think that you can charge people for downloading your app but the success rate is very low, especially if people haven't heard of you.
If you still want to go with this option, it is critical that your app offers value for their money. This much be crystal clear in your app description on your app store page.
While deciding the price of your app, make sure you know what your competitor's apps are priced at. You can attract more app users by launching it for a lower price than your competitors.
Subscriptions
A subscription model can prove to be very lucrative for making money through your app. Usually, subscriptions are based on monthly, quarterly, or yearly fees.
The reason why this model works for businesses is because it is fair on both: the business and the customer. You are not asking the customer to pay upfront while downloading the app, instead charging them a periodical fee to pay as they use your services.
Moreover, you are inviting more app downloads if your app is free to download and use. This makes your app look more credible, considering larger app downloads and promotes your ranking on relevant app stores. It's win-win for everyone.
This is a good technique to entice people for a longer relationship than scare them in the starting. Just keep in mind, your services should be worthy of a subscription fee.
In-app purchases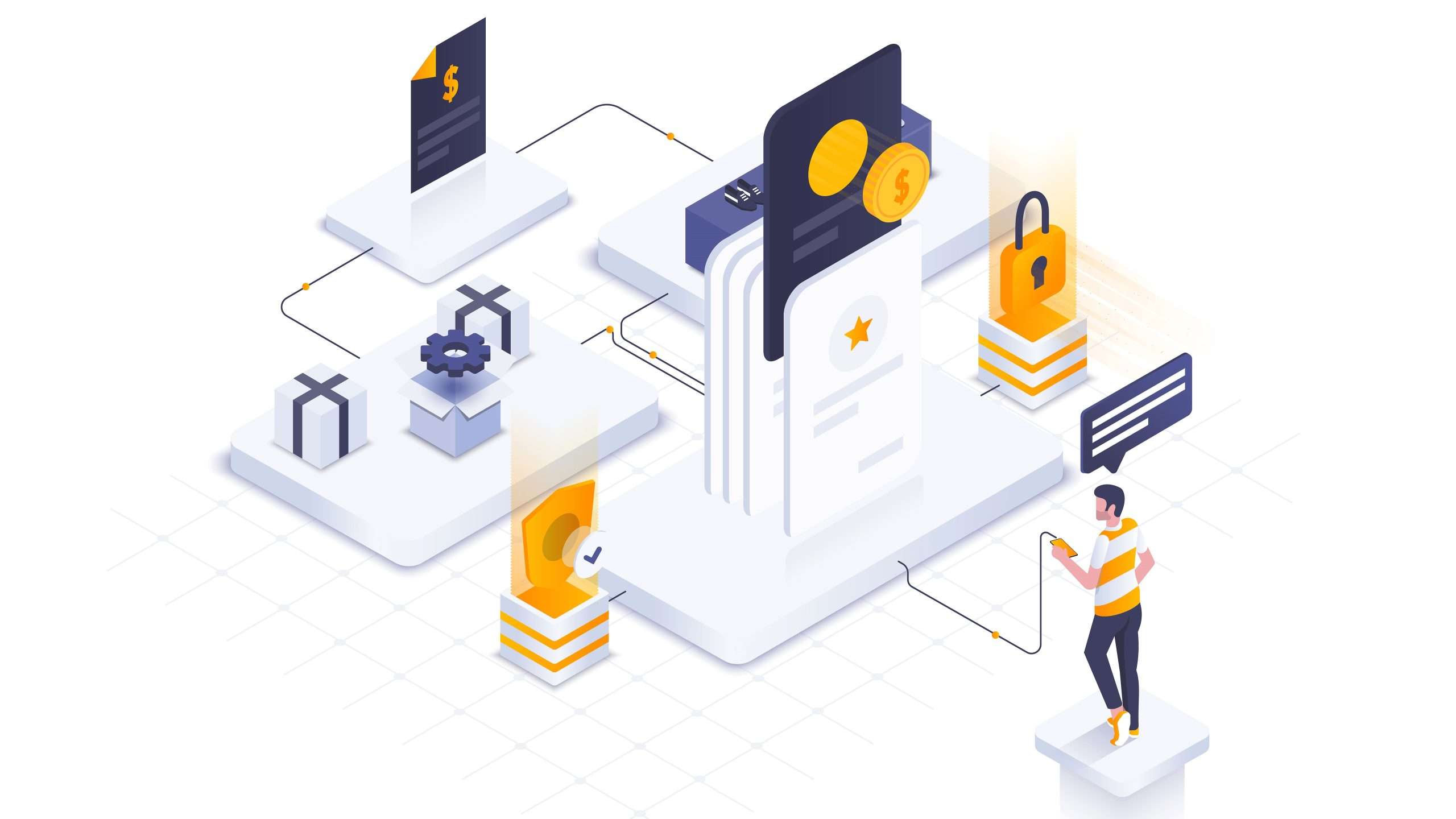 This technique works wonderfully for gaming apps. It is comparatively easier to get funds rolling if the customers can't resist your in-app purchases.
Majorly, in-app purchases are categorized into four. Consumable purchases are app currencies/points that can be used to buy new products/levels and expires when used once. Non consumable purchases are the ones that don't expire at all. You can keep using them for as long as you use the app. Auto-renewable and non- renewable subscriptions are put together as 3rd and the 4th category.
The best part of making money through in-app purchases is that there is no limit to the amount customer will be spending. If your app users like the service, they will keep giving you a recurring fee for it.
Advertising
If you have a good customer base, it's time to make use of it by bringing in some advertisements. This model can turn out well for businesses who have lesser hopes that their app users will pay for any kind of services.
Think of an app that pushes in news every minute for free. Such apps offer their content for free and invite other business to advertise their businesses on their app. A good thing about this model is that you are making money without asking your customer for it.
You can introduce CPC (cost per click) and make every time your app user clicks on the ad. These ads mostly vary from videos, banners and interstitial.
The only downside of making money through this medium is, if you don't have a large customer base that is also stable, it will be challenging. Additionally, you are also drawing customers away from your app whenever they click on the ad, eventually reducing the time they spend it.
Affiliate marketing
Joining hands with other business and taking a cut while selling their product on your portal is affiliate marketing, a very common phenomenon on the web and also gaining popularity on mobile applications.
For instance: www.booking.com sells hotels packages, travel packages and tickets from other vendors and takes a fee whenever the sale does take place. Essentially, when you sell products from other businesses, you can take a cut from them.
There is a lot of value that you can offer to the user on a single platform through affiliate marketing. The only thing you will need is a large customer base to able to tie up with reputable companies.
Multi-strategy
It will be fair to say that keeping all your eggs in one basket may not be the smartest move after all. If you have with a little of everything, you know that if one fails, another one will back you up.
Popular apps use a variety of strategies to make money, besides monetising on their main product. Think of a strategy where you can easily play ads and ask customers to get rid of it by going for a pro plan on your app. This way, you get to charge other businesses for ads and the customers too.
A mix of everything is better than going with just one strategy. You can test all of them for a period and eventually decide the one that works the best for your app monetisation.
Ending note
In this post, we discussed how you can create app from website affordably and still monetise on it. There are plentiful ways of making the most of your mobile app besides earning with your chief services. It's time to find yours.