Mobile industry has been a boon for businesses willing to expand and grow. If you own an online bookstore, you must complement it with an app and strengthen your future prospects.
Today, any business, however big or small, must reach and keep the mobile market pleased. It has become the ultimate formula of success for every business and service.
The smartphone generation is the biggest consumers of products online and has the power to amplify the profits of any business.
Therefore, it has become important for brands to sign up for WooCommerce mobile app builders and create apps for their outlets and online stores.
How can you accomplish the same for your online bookstore? Let us explore further and find out.
Even Amazon started off as a book store
Did you know that the eCommerce giant Amazon, initially started as a bookstore? Surprisingly, the practice of selling and buying books dates back to years ago.
It has become a legacy and a profitable investment overtime. As a bookseller, you have plenty of options and a wide range of demography that you can cater to.
For instance, you can sell comics that appeal to kids, educational books for students, and a lot more. The list is endless and includes infinite number of categories like literary books, historical books, travelogues, magazines, eBooks, PDFs, etc.
However, backing your online website with an app can empower your business further. While websites can create awareness about your brand, apps are important to keep you trending in the market.
Apps make your store easily accessible for customers and increase repeat sales and conversions. It gives a boost to your CLV (Customer Lifetime Value) and enhances branding initiatives.
Features that will leave your consumers in awe
Consider and implement the powerful features in your mobile app, and ensure holistic performance and growth. This list may include the following:
#1- Premium native apps for all platforms
Do not compromise on the quality of the app. Build premium native apps and try to reach as many consumers as possible.
Create and design attractive and eye-catching apps for both Android and iOS users. Focus on the aesthetics and also enhance the functionalities of the app.
#2- Unending list of tempting products
Add endless products and give multiple options to your consumers. Design alluring product images and add beckoning descriptions to attract book lovers of all kinds.
Include something or the other for customers of all generations and realms. You can personalize the offerings and customize the app according to customers' preferences.
#3- Smart library for sorting and filtering
You must include an endless list of products for all kinds of customers. However, you must also make it easy for them to find relevant products.
Include smart searching, filtering and sorting tools for finding desirable products. You can also customize the product suggestions based on the purchase pattern of the customers.
#4- Therapeutic shopping experience
Just like the life-changing books, your app experience should also be like a therapy for your customers. You can ensure this by enabling easy navigation and user-friendly features.
Make the end to end shopping experience a bliss for your book loving customers. Integrate a seamless sign up page, elaborate product screens, smart cart, multiple payment and delivery options, and other features that can make shopping fun.
#5- Forums for interaction and discussion
You can also integrate your social media pages and other communication channels to make your app more interactive. Boost in-app communication and think beyond selling products.
You can build author circles, community forums and literary circles to allow customers to interact with each other. These initiatives can make you stand out among competitors and boost your branding.
#6- Engaging marketing and branding efforts
Power up your marketing efforts and be consistent in your endeavors. Make efforts for branding, advertising your app, engaging lapsed customers and targeting potential consumers.
You can let your creativity flow and devise campaigns for Social Media Marketing, Influencer Marketing, YouTube Marketing, etc., or even send push notifications to endorse new offers, updates, deals, etc.
#7- Exclusivity and out of the box appeal
The best thing that can ensure your chances of success midst the tough competition, is an out of box thinking approach. Put creativity into play and hook your customers with exclusiveness.
It is important that you find your USP (Unique Selling Proposition) and build your niche market. This will help you stand out among your contemporaries and also help you outshine them.
Settle for nothing but the best!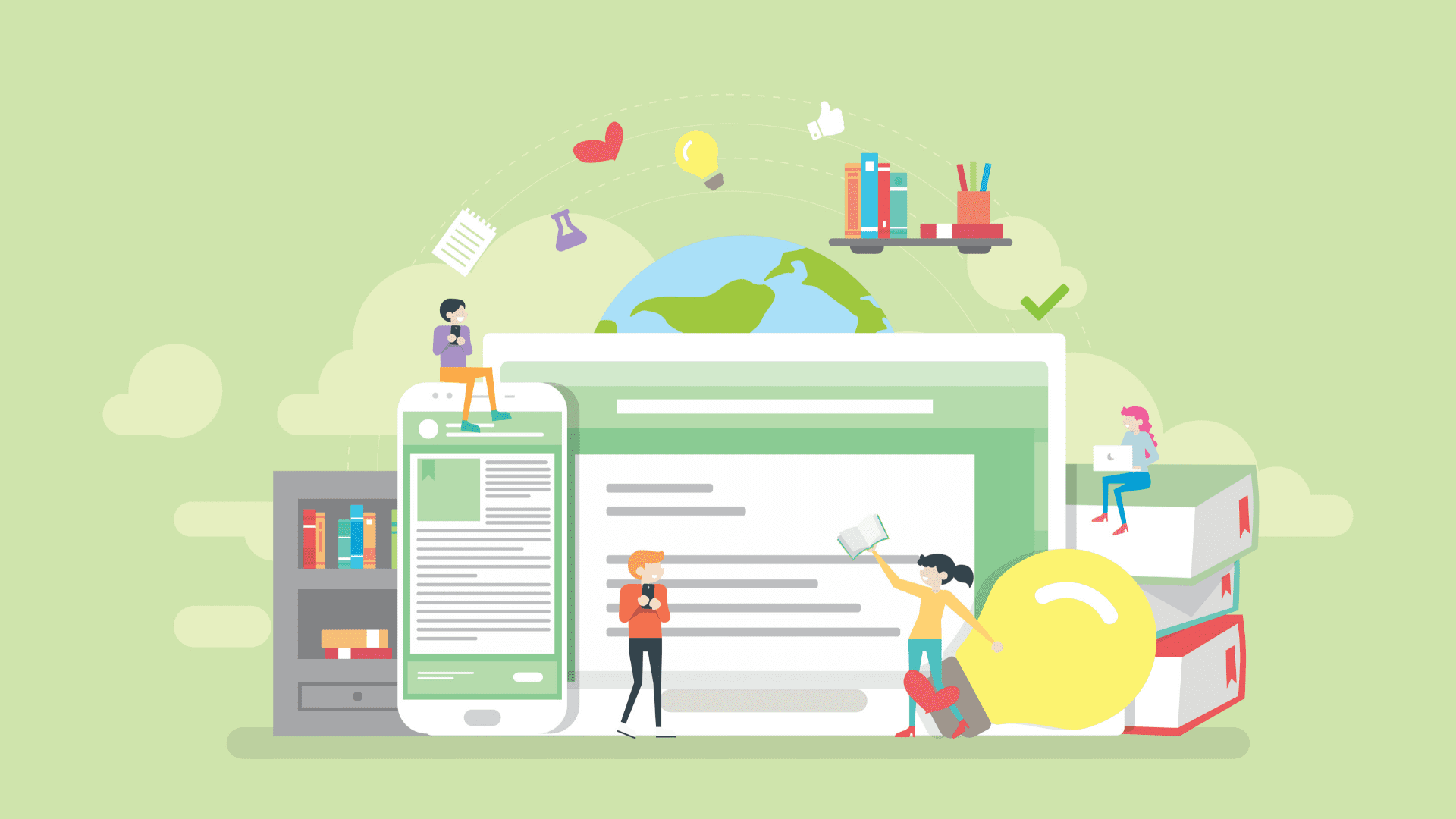 Intrigued by the idea of an app for your store? Congrats! This little idea can actually revolutionize the course of your business and generate huge profits.
However, your app building strategy must also be smart and well-informed. In stead of taking the usual course of custom app development, switch to more advanced methods.
Sign up for AppMySite book store app builder and build your own app without coding. Join our league of smart businesses and claim your space in the mCommerce industry now!