Websites and apps have become a mandatory operational tool for almost all businesses, services, organizations, institutions and more.
Even the entities that do not necessarily function online, build a website, and create an app to stay in touch with their tech and mobile friendly customers.
If you are planning to launch an online business or brand, the primitive requirement is a website that is robust, fast and capable enough to attract a good volume of visitors.
We understand that coping with the fast changing technological universe and juggling between all sorts of demands can take a serious toll on you at times.
However, it is important that you still manage to pick and setup the best online infrastructure and avoid any inconsistencies or failures.
Today, we will discuss one such crucial aspect related to building a website, that often leaves consumers in a fix. If you have also been confused between Shared and Managed web hosting, this article is just for you!
Stay tuned and discover the core differences between Managed WordPress Hosting and Shared Hosting. Know how and what to pick and ensure the best for your business. Let us begin!
WordPress Hosting: An introduction to the concept
In order to run a business online, you will need a high-performing website, and any website needs a lot of technical and infrastructural support to run smoothly.
Primarily, a domain name and a web hosting account are the two most important things that you need to start and run a website.
While the domain name serves as the address of your website, the web host stores all your files and makes it available for visitors who access it.
Also, as we all know WordPress is a remarkable solution and it is highly recommended that we create and run our websites on WordPress. We cannot agree more!
However, if technically you are not very equipped and do not have the time or patience for it, then managing everything from the WordPress backend can become tedious.
Hence, here arises the need of a WordPress hosting solution. A WordPress hosting solution is basically a product that is pre-configured to host a website that is powered by WordPress.
When choosing the best WordPress host for your website, you must consider three factors – simplicity, security, and speed. Another important factor that determines the performance of the service is the type of hosting.
Primarily, you get to choose between two kinds of hosting, i.e., Shared WordPress Hosting and Managed WordPress Hosting. Keep reading to find out the differences between the two and know what you should choose.
Suggested Read: How to set up your e-commerce business with WordPress & WooCommerce – Complete guide
The features of Shared WordPress Hosting
Shared Hosting, as the name suggests, is a web hosting solution where your site shares the resources of a single web server with a number of other websites. This cuts down on the cost of infrastructural maintenance and hence, makes it more affordable as a third party service.
In the case of Shared WordPress hosting, the server comes especially optimized for WordPress websites. A single server is split between multiple websites and hence the performance gets divided accordingly. This suits best for websites with low traffic and volume.
Pros of Shared WordPress Hosting
Let us discover the pros of Shared hosting first:
Economical:

One of the biggest advantages of Shared hosting is that it is more pocket-friendly. The plans can be really affordable as there is less expenditure on infrastructure and maintenance.
cPanel:

Most hosting service providers offer a cPanel (Control Panel) to their consumers that makes it easy to manage the websites, domain, emails, etc.
Supportive:

Shared Hosting can be user-friendly and supportive. As one server is Shared between multiple users, the issues and glitches can get resolved quickly as the provider might not want to displease so many consumers at once.
Cons of Shared WordPress Hosting
While affordability is a big plus, money cannot be everything. Shared Hosting can actually have many drawbacks, some of which may include the following:
Slow response:

As compared to a Managed Hosting Service., Shared hosting can be quite slow and tedious. The website may load slowly, and you may face frequent downtime.
Security risks:

As the assets are shared between different websites, it can be a risk to the security and privacy of your website. Shared Hosting cannot be as safe as Managed Hosting.
Lack of scalability:

While Shared Hosting can be an option for small businesses and personal sites, it does not ensure scalability and growth. It may fail to keep up with a fast growing and changing environment.
The features of Managed WordPress Hosting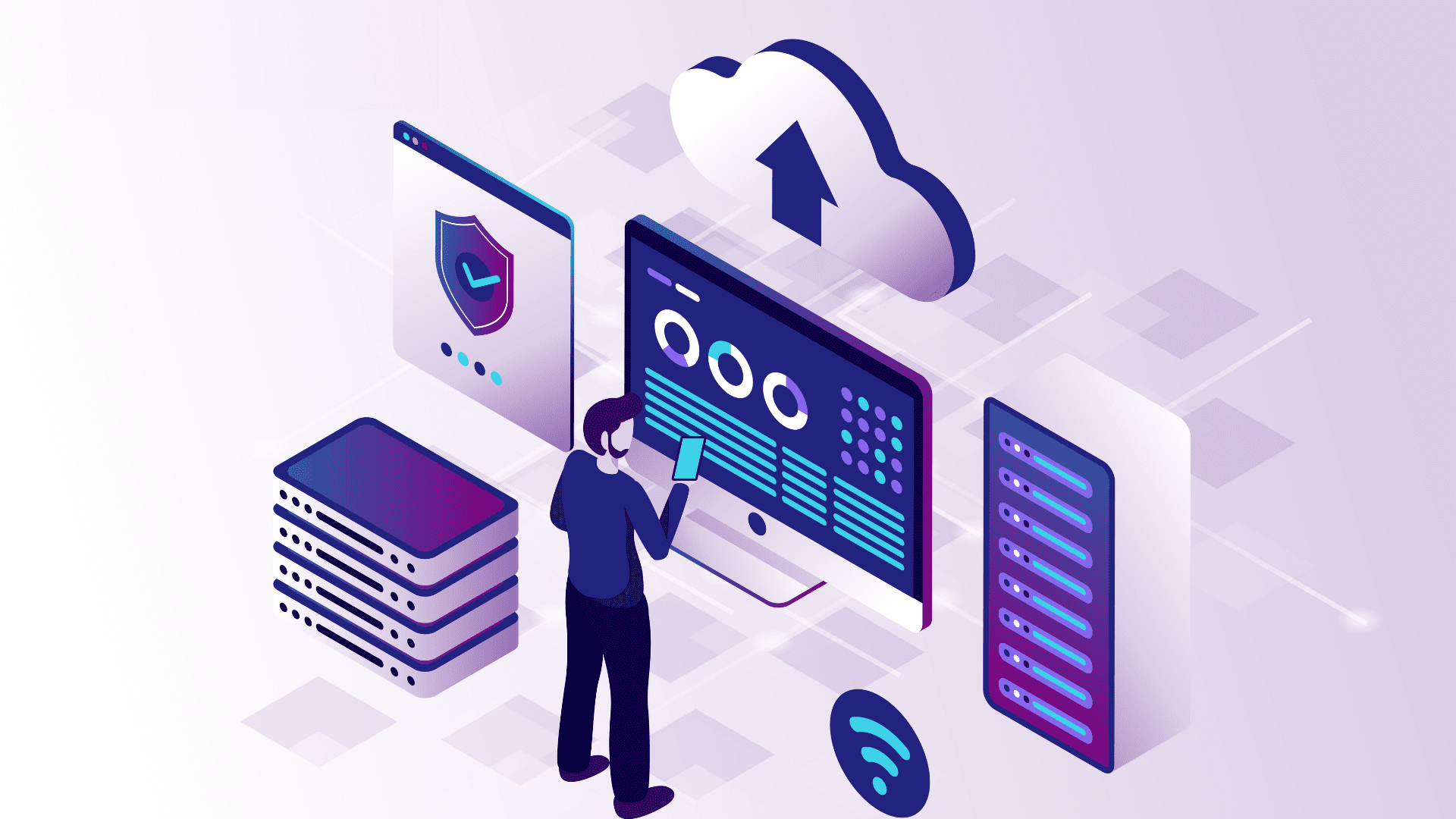 Managed WordPress Hosting is the most preferred option by modern-day businesses as it provides more competitive and robust options. In fact, an efficient Managed WordPress Hosting solution is completely adaptable to the business.
Here, you get a dedicated server and premium consumer-oriented services that make your website more secure, faster, and easier to maintain. It also saves manpower and time, and boosts the likeability of the website.
Pros of Managed WordPress Hosting
Managed WordPress Hosting has a number of pros and benefits. This includes:
Backups: Your data is more secure as managed hosts backup your website files, site and database daily.
Performance: A Managed WordPress Hosting solution ensures that you get the benefit of the latest technologies and your website remains fast and robust, and secure from external threats and malware attacks.
Updates: The service providers take care of the core WordPress updates and reduce the burden on you. Basically, they reduce the work and maintenance load to a huge extent. Some also offer a range of additional benefits like free themes and extended support.
Support: Premium customer support is one of the best perks of Managed WordPress Hosting services. You can reach them for any issue, and they will take care of it.
Cons of Managed WordPress Hosting
Although Managed WordPress Hosting does not have many drawbacks, you can consider the following limitations:
Expensive: As Managed WordPress Hosting offers a dedicated server and a wide range of beneficial services that make your life easy, the cost also increases. However, you can save on effort, manpower and time, which ultimately covers up for the high costs.
Plugin Limitations: Managed WordPress Hosting service providers ensure that your WordPress site is optimized for speed. Hence, they may not allow certain plugins that are likely to slow down the site or affect its performance. However, this again, acts like a threat and vulnerability mitigation.
What should you choose for your website?
Now let us move to the big question. Which WordPress Hosting solution should you choose? Well, it also depends upon the scope of your business, and the demands your website needs to meet.
If you own a personal website, or a small scale-startup and you are looking for an affordable solution, then you can go for Shared WordPress Hosting.
However, you should also know that it is the growth that defines any business. Hence, you can go for the Managed WordPress Hosting Solution to ensure scalability and growth.
This investment can be fruitful as it will free you from a lot or work and maintenance load and cater to the demands of your business as it elevates and expands.
Moreover, if you have a full-fledged business and want to invite a huge traffic to your website, you must go for Managed WordPress Hosting without a doubt.
In fact, if you choose a good service provider, you can ensure all the benefits listed above and much more. It will act as your partner in growth and take care of your WordPress website efficiently.
Recommended Solution: WP Engine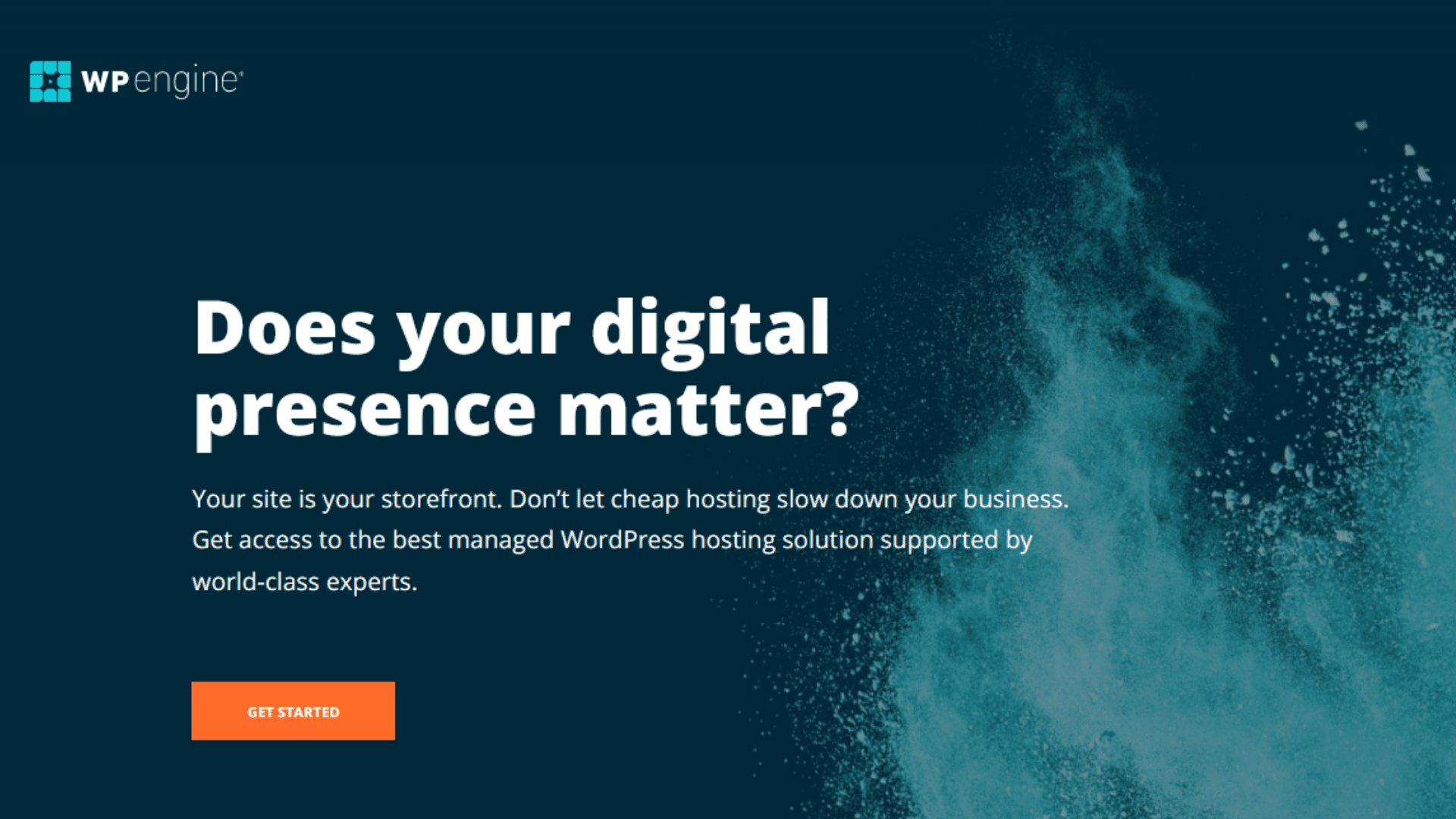 To make your job easier, we conduct our own search and bring the best recommendations for you. When it comes to Managed WordPress Hosting Solution, we have one name that is the best in the industry and is highly recommended by all.
WP Engine is an amazing Managed WordPress Hosting Solution that is highly bankable and suitable for businesses of all kinds. It can elevate the speed and performance of your website and boost the growth of your business.
The solution comes with a range of benefits, including perks like free CDN, SSL certification, automated backups, performance boosting assets, and much more. It offers best-in-class solutions and services that are acknowledged across the globe.
It has the team of the best WordPress experts who are there to offer 24/7/365 support and continuous monitoring. There is all this and lot more!
You must go and check out WP Engine and explore the diverse range of benefits yourself. Ensure speed, security and scalability for your website and take the performance and growth of your business to new heights.
Suggested Read: How to select the best WordPress web hosting partner for your website?
Wrapping Up!
This was all about Managed and Shared WordPress Hosting. Hope that you have achieved more clarity and are now capable of taking the best decision for your business.
Choose the best solutions as recommended above, to create and manage your website without any hassle. Proceed to create a WordPress mobile app for the website and unleash the full potential of your business.
Build premium native Android and iOS apps with AppMySite and ensure higher ROI (Return on Investment), traction and sales. Take strategic business decisions and steer your brand to growth and success.