The internet has made the world start-up friendly, and it is probably the best time for entrepreneurs as the residents of the global village have come closer because of the constantly evolving technology.
The geographical, logistical, demographic, and linguistic barriers are decreasing, and businesses are amplifying their opportunities with the help of online resources. For instance, it has now become easier to create a website and build your own app with DIY tools that are easy to use.
However, despite all the ease and convenience of the available tools and resources, the eCommerce industry has its own share of challenges and requirements that must be taken care of. For a smooth sailing journey, you must make your start robust and powerful.
If you are planning to start your eCommerce business and look forward to picking a CMS platform for setting up the website, then you are at the right place. Let us help you make a smart and reasonable choice.
Go through the blog and explore the considerable points before choosing the CMS (Content Management System) for your eCommerce website. Stay tuned till the end and discover the best solutions that you can get started with.
10 considerable points for choosing the best eCommerce CMS
The prefect eCommerce platform should be easy to maintain for the business owners and effortless to use for the customers. In order to achieve this level of perfection and balance you must explore multiple avenues and make an informed start.
Go through the points listed below and consider these parameters as you finalize a CMS platform to create your eCommerce website.
#1: Popularity
Popularity can be a significant parameter when it comes to choosing the perfect CMS. Even though mass appeal is not always an assurance of the best quality, when too many people put their trust in a service, product, brand, or business, it definitely means something. It also pushes that brand to work harder towards consumer satisfaction and ease.
According to Datanyze, the most popular eCommerce platform is WooCommerce, which is an eCommerce extension of WordPress. It has the largest market share of 23.75% and is powering around 660, 549 businesses.
It comes with the assurance and advantage of WordPress CMS that is powering millions of websites across the globe. Hence, you can go with this option if you want your CMS to be a popular one.
#2: Pricing & Payments
Pricing and payment plans are one of the most crucial and significant parameters. The CMS you go with should be start-up friendly and suit the varied pricing and budget needs of all kinds of businesses and brands.
When choosing a CMS, you can either opt for the one offering completely automated and robust services and features, or take the open-source CMS route. This decision should be based on your budget, requirements, and scale of the business.
Learn about the licensing fees, up-front expenses, fixed charges, additional infrastructure required to set up the website (for example: hosting services), and other such parameters. Also check whether the terms and conditions related to the pricing are suitable for you or not.
#3: Interface & Usability
From sign up to deployment to building the website and managing it post launch, everything should be smooth sailing, or at least be free of unnecessary friction. Look for a CMS that is easily manageable and has an intuitive interface that redirects and guides you to help you accomplish your goals.
It should be easy to navigate through the administrative resources and implement the required updates and changes. Some platforms offer free trial and services so definitely make use of them.
Test every aspect thoroughly and research the market to find out how different CMS platforms work for different businesses. Also learn how much time it requires to create and publish content on these platforms.
#4: Customizability
No matter how much the platform offers, you may always need some additional functionalities and features on your websites. Therefore, the platform you choose should be highly customizable and enable smooth integration of APIs and plugins.
In fact, the ability of the CMS platform to integrate with existing systems or third-party applications is a critical factor. Depending upon your requirements and goals, customizability of the website and shaping it as per your needs will keep becoming more important with passing time.
Hence, go with a platform that offers immense customizability and suits both regular individuals and professional developers. Again, WordPress stands a winner here as it is highly customizable and there are endless options for integrating suitable themes and plugins.
Suggested Read: How many plugins is too many? Here's how plugins can slow your website speed
#5: Scalability
Your business will not remain the same in the coming times, as it is today. The consumer base will grow and so will the requirements and scale of your business. Therefore, you will need to have a long-term thinking approach in order to smoothen your growth and transition curves.
Go with a platform that not only adheres to your current needs, but also has the caliber of dealing with the changes and adapting to your growing requirements with time. It should be able to uphold the performance even under traffic surge and pressure.
#6: SEO friendliness
The success of your platform will ultimately be determined by the website's ranking and traffic. These two factors depend upon the SEO friendliness of the website. Therefore, your CMS must be equipped to offer the same.
You can look for a range of factors when testing the SEO friendliness of the platform. Primarily, it should allow you to customize the title tag, keyword rich URLs, meta tags, alt tags etc. Additionally, it should allow you to enable custom HTML tags, modify internal anchor text, etc.
The CMS should also have ample support for handling media effectively. It will enable you to add multiple images, videos, etc., and let you optimize them for SEO and other goals.
#7: Security
As an eCommerce business owner your primary aim will be to inspire more conversions. Therefore, you must also be prepared to facilitate smooth and secure shopping and checkout experience for your customers. Your website should be secure enough to handle multiple payments and handle security threats and risks.
In fact, security should be your top priority when selecting a CMS platform. This level of security your website offers, will ultimately determine your consumers' trust and your brand image. So, look for a CMS that complies with the global security standards and meets your security requirements. It should also be customizable enough to add extra layers of security that can be ensured by third party tools and services.
Suggested Read: Unbeatable tips to accelerate the speed and performance of your WooCommerce website
#8: Core functionalities
Unlike basic blogging websites, eCommerce platforms require extensive and intricate functionalities to cater to the complex needs and demands of online buyers and sellers. Therefore, your chosen CMS should be prepared to offer a feature rich experience to your customers and must enable you to smoothly implement the same.
It should be easy to add and manage inventory, implement shopping features for customers, integrate communication and marketing resources and channels, and more. It should also have a staging functionality where you can set up a replica of your platform and test new features and updates. Remember to not for fringe features but the ones that really matter to you. Look at the bigger picture and you will be set to sail smoothly.
#9: Mobile friendliness
Mobile apps are the present and future of any and every industry. Today, most of the traffic on the internet comes from mobile apps. It becomes especially crucial for eCommerce platforms to create stores that are mobile user-friendly and offer a smooth experience to potential customers coming in from any path.
You must look for a platform that enables you to create websites that are mobile friendly. While this factor may also depend upon secondary services and tools like your hosting partner, your website content, etc., choosing the right CMS platform is also important. You may also want to turn your site into a mobile app in the future, so make sure that it is a popular platform in the app building realm as well.
#10: Customer service
This it another parameter that is highly crucial but neglected by most business owners at the first. Remember, in the due course of setting up and running your online store, you will face many hurdles and challenges even if you are an expert. Therefore, settle only for a CMS that offers quality support services.
It must have a huge community of representatives and stakeholders who can be summoned in the time of help. Do not worry, there are many platforms that offer 24 x 7 support to their customers. Some even have extensive third party tools and services working from them that can be trusted to solve existing issues and address the concerns.
Our Recommendation
Have the points listed above confused you? Let us simplify things for you and tell you what we personally think will work best for you. We recommend going with WordPress plus WooCommerce as it is not just the most popular option, but also the most suitable for all kinds of businesses and their varied requirements. It covers almost all the points listed above and wins in multiple categories. You can go with this CMS to set up your eCommerce business and scale it to success.
Suggested Read: How to set up your e-commerce business with WordPress & WooCommerce – Complete guide
Complement your eCommerce website with a stunning app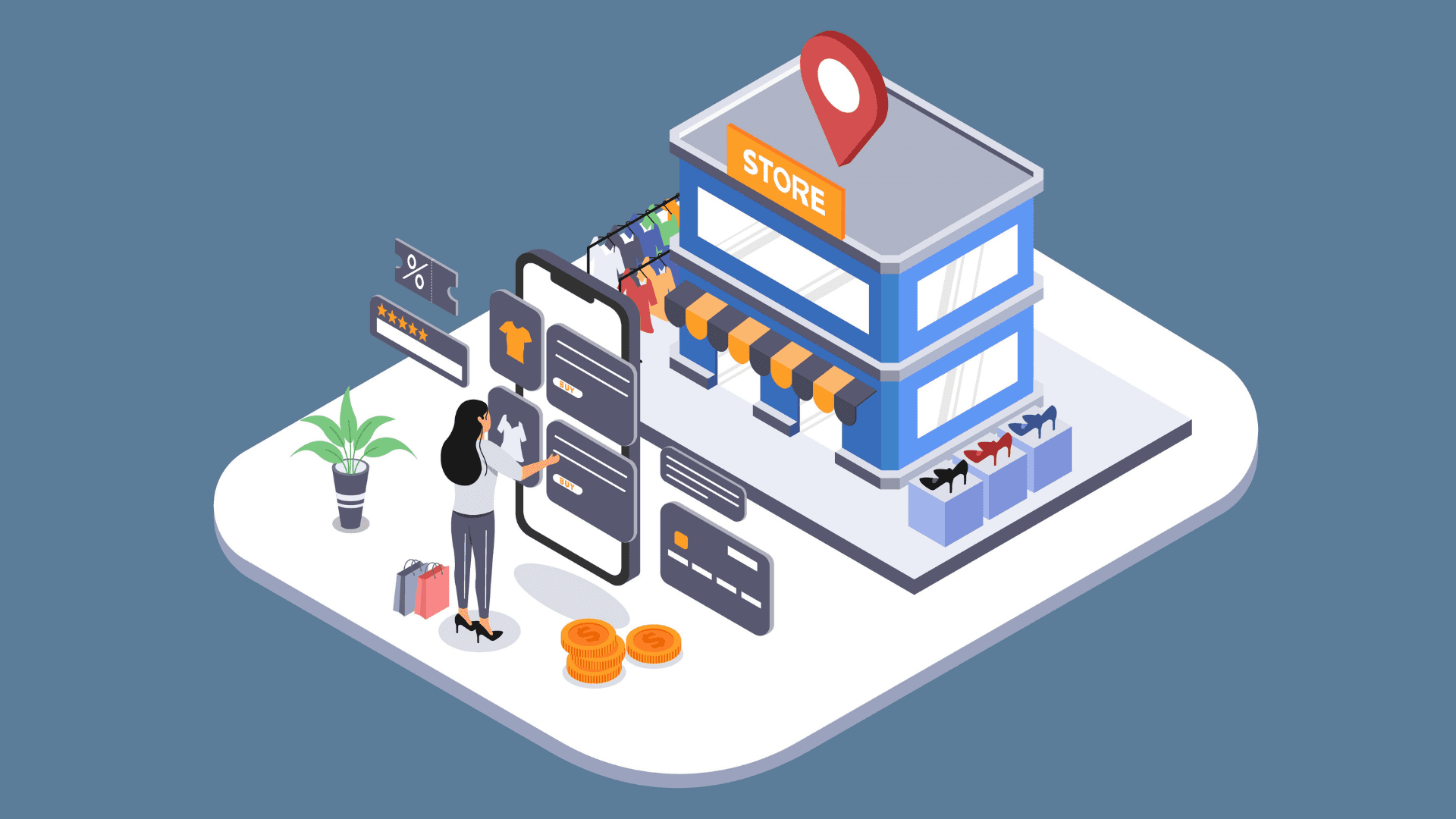 These were the considerable points that must be kept in mind as you go ahead and find the best CMS platform for starting and launching your eCommerce business.
Create a consumer friendly website and turn every visitor into a loyal and long-term customer of your brand. You can explore the other blogs by AppMySite and get endless tips and suggestions to elevate the performance and aesthetics of your website.
However, do not limit your business to just a website. It is a mobile-friendly world and consumers look for the mobile apps of the brands that are inclined to and wish to explore on a regular basis.
Apps offer ease of usage and proximity and increase the chances of your conversions and revenue manifold. Besides, it has become easier to convert WooCommerce to mobile app with AppMySite.
It is an affordable and efficient tool to build premium native Android and iOS apps for eCommerce and blog websites. The platform is start-up friendly and easy to use, and can be scaled to suit your needs as your business expands.
So go ahead and make an app for your business without writing and single line of code. You can go through the articles and tutorial blogs by AppMySite and learn to make your own app, design it, test, and launch it on the Apple App Store and Google Play Store. Get, set, grow!