A big hello and shoutout to all the entrepreneurial souls out there! It is your ambitious attitude and enthusiastic approach towards new business ideas that opens a window of opportunities for many others.
As the new year is here, many of us are pumped up about making a new start and achieving the goals that we might have set for ourselves. If your goal is to start an online business, you are at the right place.
The consumerization of technology is bridging the gap between sellers and consumers and amplifying the chances of growth. As a result, there is a flood of eCommerce websites and WordPress mobile apps around us.
This is clearly the best time to start an online business as the internet is cheaper than ever and the strength of online consumers is growing rapidly.
Technology is powering startups in many fruitful ways. Moreover, an idea for an online business can turn out to be more propitious if you know the technique of harnessing the technological tools at your disposal.
Besides, you should also have a checklist of the things that are essential for establishing a powerful online brand and making a promising start. Stay tuned and find out all about it!
Suggested Read: Top five eCommerce platforms to start your online business with
Five commandments of success for eCommerce startups
Start-ups are receiving a lot of applaud and institutional support these days, and for all the good reasons. In fact, every flourishing business that we see around us, was once merely an idea that got executed well and endured the test of time.
Starting an online business can be more profitable for the following reasons:
Gives access to infinite number of customers and global market

Offers geographical freedom and cuts down many demographic barriers

Provides limitless opportunities in terms of growth and scalability

Ensures better and higher output in a limited amount of investment
However, all these benefits can only be harnessed to the fullest if you have the right approach and the best set of instruments. Keep reading and find out some essentials of a successful online business:
#1: Clear vision and niche
The first most significant requirement is the understanding of what you want and a roadmap to how you are going to achieve it. The first step in this direction is to make a list of all your "haves" and "have-nots".
For instance, what is your budget, your primary location, the nature of the audience you are targeting, and more. Another significant thing is to find a niche or the industry you wish to enter.
This will narrow your field of work and help you channelize your energy and resources in the right direction. The choice should be influenced by a number of things that may include your business abilities and passion, preferred industry, scope of growth, market requirement, etc.
In fact, once you have found your calling and decided on the niche, you can proceed to:
Find out how viable your idea is in the market

Conduct market research and plan your strategy

Analyze your competitors and their approach

Educate yourself of the business laws and regulations

Assess the targeted audience and their nature

Set up a source of your product and regulate inventory

Launch your store and start garnering traffic and scalability
Once the initial steps and sorted, you can proceed to actually set up an online store.
#2: User-friendly website
A high-performing and dynamic website is actually equivalent to a user-friendly store in the eCommerce universe. Hence, as you proceed to this crucial step, it is important that you do your research.
In this process you will have to fulfil a list of requirements like domain name, hosting solution, website design and development solution, plugins, and extensions for added functionalities and features, and more.
We recommend that you build your website with WordPress as it is the best solution for startups. It is basically free to use and offers complete control with limitless customizability and scalability options.
Also, we strongly recommend WP Engine as the hosting solution when it comes to managing and maintaining your website's performance and speed. They are the WordPress experts and cover pretty much everything that is needed to run a powerful website.
You can also go through our blog suggested below and get a complete and detailed guide to starting an eCommerce business website.
Suggested Read: How to set up your e-commerce business with WordPress & WooCommerce – Complete guide
#3: Robust social media presence
Social Media has become a mandatory tool for communication and marketing. Mostly all your potential buyers are using social media in some way or the other.
Hence, it can play an instrumental role in connecting you with your consumer base and help you in numerous ways. For instance, social media can help you to:
Create a brand name and boost brand recognition

Build a followership of potential consumers

Connect and communicate directly with consumers

Get immediate feedback on product and campaign ideas

Promote new launches, offers, campaigns, and more
You can create free business pages, accounts or channels on different platforms and create a set of standard operating procedures for each. Also run ads and create special campaigns from time to time, to connect with more people and attract more traffic and conversions.
#4: Marketing and communication tools
When it comes to marketing and communication, do not just confine yourself to social media. As a startup business, your primary goal should be to tell the people that "you have arrived".
This should be followed with business promotions, marketing, branding and communication. While the marketing universe is ever-evolving and there are a million ways to connect with your consumers, some are more significant than others.
Ensure that you leverage all such channels and tools that you can. For instance, you must aim for the following methods of marketing and communication:
Set up a content marketing strategy and update it regularly

Publish insightful blogs that hold informational and entertainment value

Inform customers about latest updates, launches, offers, etc.

Build a subscriber list and send regular emails to consumers

Send customized push notifications to your buyers

Integrate contact forms, chat buttons, etc., on your website

Collect regular feedback, ratings and reviews from customers
These are the primary set of tools that you can begin with. Feel free to explore other popular and profitable avenues and implement whatever works best for your brand.
Suggested Read: Popular mobile app marketing techniques – The complete guide to success
#5: Powerful native mobile app
The final but the most essential ingredient in this list is an eCommerce app. Admittedly, it is the age of smartphones and all your potential buyers are on mobile.
A website is mandatory to gain the necessary exposure in the online market. However, if you are looking for a long term relationship with your consumers and wish to convert your visitors into regular and loyal buyers, you will need an app.
The app should be highly functional and native and remain in complete sync with your website. Do not worry as this is completely achievable.
You can ditch the conventional custom app building technique and take the more affordable, advanced and modern route. This can be accomplished with AppMySite's DIY free app maker for e-commerce and WordPress.
This no-code DIY iOS and Android app builder enables anyone to build premium high-performing native apps within minutes. It comes with a range of added benefits and features that make it an absolute delight and the perfect solution for new-age business.
Does it sound too overwhelming? Well, you do not need to get intimidated with all the technical jargon. In fact, let us make it simpler for you!
Check out our tutorial video and learn how to make an app for free without coding. Build your own app and chisel it to perfection without any hassle.
Once you have tested it for perfection, you can proceed to upgrade your free subscription and publish the app for Android and iOS users. As simple as that!
Grow your business with AppMySite!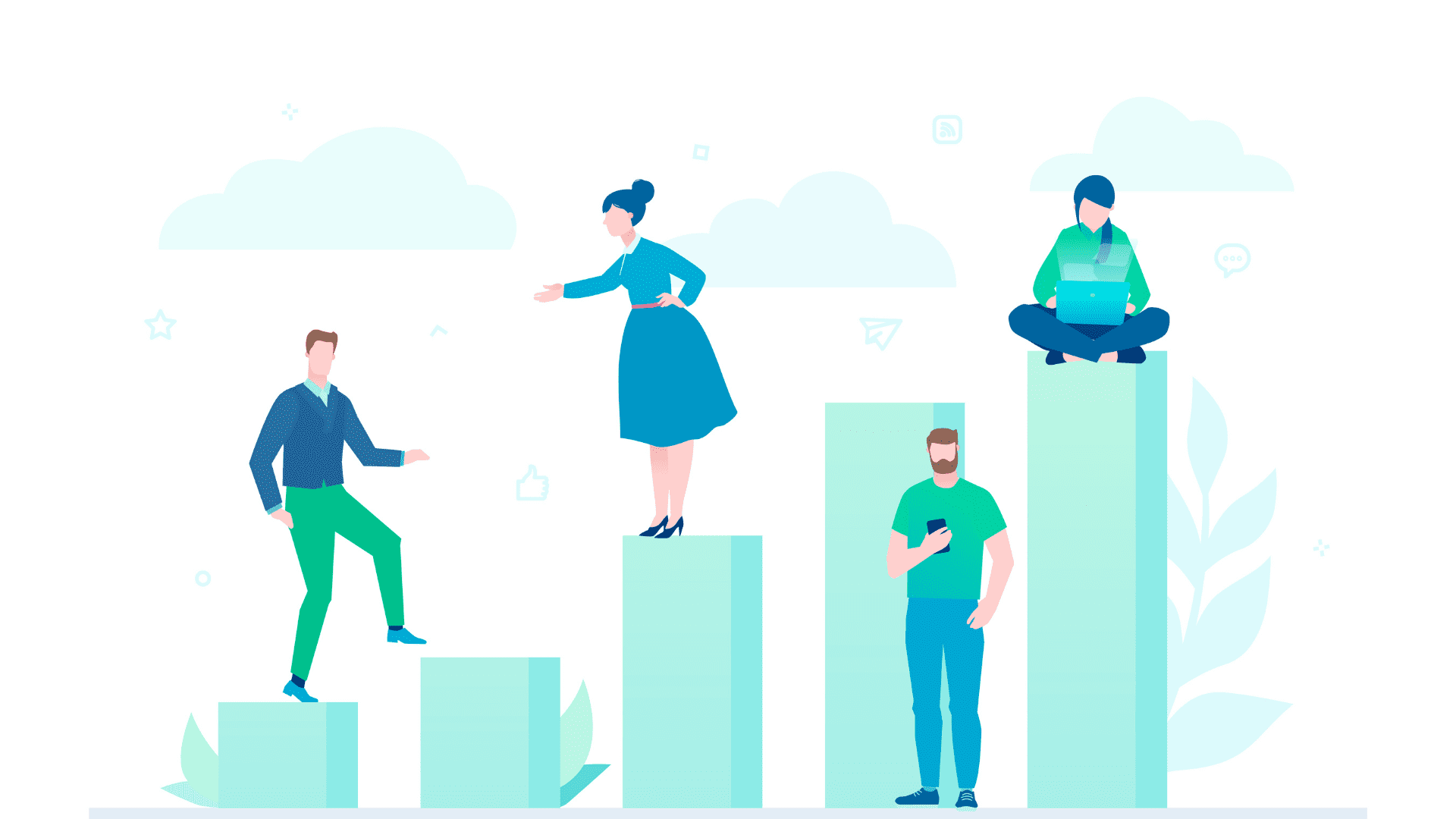 That was all about today! It is time you propel your business acumen and start your online business with a bang. Cover all the essentials listed above and ensure holistic growth and success.
You can also refer to our other blogs and get some more informative insights related to online business and its various aspects and challenges.
Power your online business with a robust website and create an app that complements it well. Explore the latest product updates and launches by AppMySite and make your journey easier.
Turn your ideas into reality and accomplish all your eCommerce goals this year. Make a head start and build a strong followership of loyal customers. Get, Set, Grow!