The online app industry is expanding day by day and growing exponentially. Numerous new apps are being added to the stores each day and no brand can take the risk of not having an app today.
Many businesses are creating apps with online WooCommerce app builders without coding. Many of them have built premium user-friendly apps and reinvented their business.
This change is also affecting the research, data, and survey industry. Today, a majority of their sampling is available on smartphones and prefers to use apps.
In fact, even as consumers, we come across many online surveys while using some of our regular utility and entertainment apps. These surveys get better participation from mobile phone users.
Evidently, creating a survey app can be revolutionary and multiply your chances of success furthermore. So, go ahead and explore the blog to discover the key commandments of success in the online survey industry.
The pros of having a survey app
The survey industry is one of the most vital industries in the world. It helps many businesses in enriching their goals and taking data-driven initiatives. Today, its significance extends across many industrial horizontals and verticals like Healthcare, Retail, Financial Services, Market Research, etc.
Businesses, organizations, institutions, and even governmental entities are using online surveys for a variety of purposes. It is helping them in finding profitable market fields, conduct favorable researches, fathom product vitality, track customer feedback, and do a lot more.
As the world has started to recognize the power of data, the relevance of the survey industry has started to grow exponentially. As per a report by Technavio, the survey industry will stand at a net worth of around $7 billion by 2021.
It is also notable, that the growing number of smartphones has reduced our dependency on desktops. Hence, it is more likely that people find it easier to participate in such time and effort consuming surveys using portable devices and apps.
Eventually, building a survey app becomes both mandatory and beneficial. Besides, complementing your survey and research based infrastructure, apps can have a transforming effect on your business. It can expand your reach and help you acquire more accurate data.
Design a result-oriented app with tempting features
In order to build the best mobile app for survey, you must be aware of the features that will make it a holistic and perfect solution.
Consider the list of features discussed below and ensure complete success:
#1: Simple on-boarding and participation
Optimize your app presence on the app stores (Google Play Store and Apple App Store) and make it easy to find and install. Add relevant tags and links as you endorse and propagate your app on different platforms.
The app should also be easy to grasp and use. Make the on-boarding process simple and hassle free. Offer multiple sign up options like Email, Google, Facebook, Phone, etc., to make the process easier.
#2: Detailed feed and frictionless interface
The app interface and participation process should also be effortless and frictionless. The app feed should be informative and guide the participants through the entire journey.
It should also be easy for brands, their stakeholders, consumers, and other participants to curate the survey and propagate it on various platforms. The experience should be seamless and engaging.
#3: Easy Question/Answer formats and responses
The standard metrics and methods of survey and case studies should be implemented and followed throughout the app. Keep the format simple and integrate multiple options. Use 'skip logic' reasoning and avoid imposing unnecessary and irrelevant questions.
You must offer multiple Question/Answer formats like detailed answer and opinion boxes, multiple choice answers, drop down lists, conditional check boxes, one word answers, rating scales, star ratings, matrices, etc.
#4: Elaborate reviews and feedback section
Integrate smart data analysis and report generation tools to produce effective and useful results and feedback. Add multiple options like graphs, tables, charts, numerical statistics, etc., and let customers choose their preferences.
Do not forget to add an elaborate reviews and feedback section in your app. Allow consumers and participants to share their experience with you and strive hard to make it better. Take all the reviews positively and address the issues with utmost positivity and patience.
#5: Wholesome and rewarding experience
Personalize the app experience and make it rewarding by using real time features. For instance, you can track the location of the users and customize the suggestions, content, questions, or language, accordingly.
You can also partner with relevant brands and integrate loyalty reward programs. Reward customers for participating in various surveys and earn their trust and loyalty for lifetime. Above all, your focus should be on making their experience a memorable one.
Some notable examples of survey apps
Let us help you get a clearer picture and learn from the best in the industry. Discover some notable examples of app based service providers in the survey industry and grow your knowledge base.
Our top picks are as listed below:
#1: SurveyPlanet
SurveyPlanet is the best survey app for beginners. It offers a range of custom templates and free tools that are easy to grasp and learn. It is most suitable for small businesses with basic needs and limited workforce.
#2: TypeForm
If you want to go beyond the traditional text based question formats, TypeForm is the most suited tool for you. The platform is highly user friendly and allows users to create visually appealing surveys with images, videos, etc.
#3: SurveyMonkey
SurveyMonkey is one of the most reputed names in the industry. It is well known for its wide range of services and extensive user friendly infrastructure. It is trusted by many big brands that have a global reach.
Be your own app maker with AppMySite!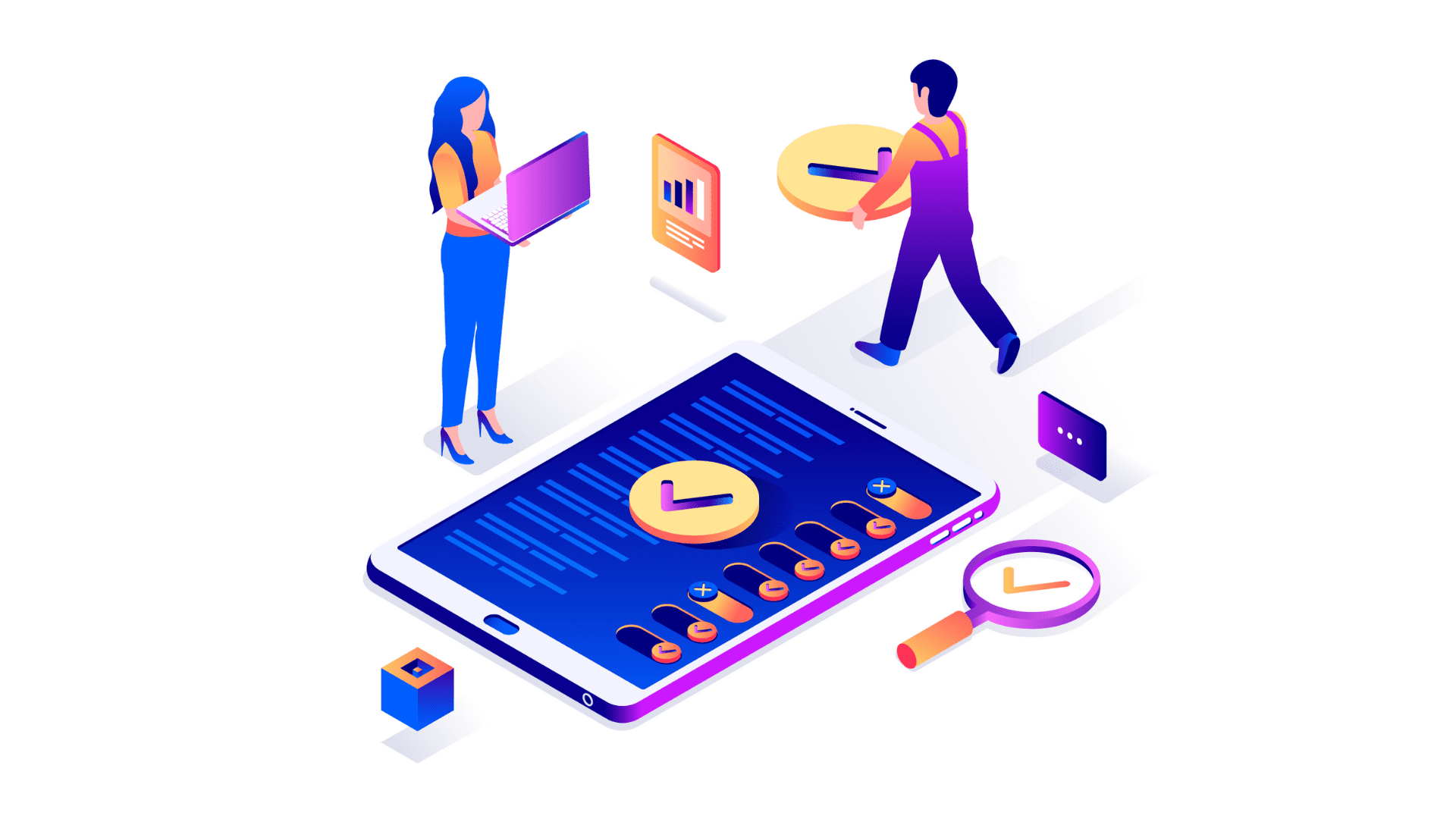 This was our detailed guide to the usefulness and relevance of survey apps. If you are a part of the survey industry, then this is the best time to compliment and empower your business with an app.
People are realizing the power of data and businesses are looking for such services that can help them make data backed decisions.
Having a digital presence, will ensure your huge reach potential among the smartphones users and strengthen your chances of getting picked and hired by such businesses.
So, what are you waiting for? Sign up for AppMySite Android and iOS mobile app builder and create your mobile survey app now! Tap into the mobile marketplace and become the next big thing in the survey industry.