Doctor appointment apps and clinic apps are the rising trend of the mHealth industry. It is revolutionizing the digital healthcare industry for the better.
The app industry has also gone through a revolution in the recent times to cope up with these changes. It has become easier to build, customize and publish apps.
As any business owner, you can make your own app without coding with DIY app building tools. But there are certain nuances that you must consider while building your app.
Let us explore the blog further and discover the nitty gritty details of a perfect clinic app!
Unending advantages of having an app
As a medical practitioner or a clinic owner, you ought to deal things empathetically and sensitively. Apps help you in building a close bond with your patients and boost your branding efforts.
It is a rapidly growing trend in the already vast digital healthcare market. Besides, it allows you to interact with a potential consumer base that is ready to be sought and chased.
As an individual practitioner, or a clinic owner with a team of doctors, having an app can increase your reach and boost conversions.
Higher reach, better consumer interaction and a future-ready infrastructure with minimum investment – building an app can ensure it all for you.
Ensure a holistic solution for your patients
Offer a range of services to your clients and register unprecedented growth. Incorporate the features and benefits listed below and make your app a complete solution:
#1: Centralize your operations and workflow
Coherent operations and a streamlined chain of proceedings is something that all clinic owners desire of. Building an app can help you achieve that and optimize your workflow.
If you have a team of doctors at your clinic, and run multiple outlets, creating an app becomes must. Even as an individual, it will help you centralize all your operations and make most of the available resources.
#2: Manage appointments effortlessly
Make it easy for your patients to schedule an appointment with you. It can be managed and set as per the availability of the doctors and the convenience of the patients.
Avoid over-crowding by ensuring advance bookings and availability of the staff. You can also digitally redirect patient details, medical history and other information to the concerned staff and speed up the process.
#3: Boost staff efficiency with automation
Digitalization and making the business equipped with technological tools also helps in channelizing and increasing the efficiency of the staff. This ultimately leads to increase in the productivity.
You can automate a lot of activities and use the saved the time, resources and energy elsewhere. For instance, you can automate report deliveries, appointment reminders, and more.
#4: Organize bookings and checkout
As a clinic, if you have a lot to offer, your app must reflect the same. Make it easier for visitors to find the relevant options and book appointments by offering a range of services and facilities.
Add easy tags, searchable list of products and services, smart filtering and sorting, and more. Make the checkout process organized by integrating multiple payment options. Also enable them to apply discounts, and claim insurance benefits and loyalty rewards at the time of checkout.
#5: Boost communication with patients
Having an app ensures that you are just a click away from your patients and their family members. By engaging in regular conversations with them, you strengthen the proximity further.
For instance, you can organize webinars, health sessions, etc., and keep the app feed active for them. Also send in-app push notifications reminding them about due appointments, reports, new service updates and more.
Suggested Read: Unleash the power of push notifications for your healthcare app
#6: Earn more visibility and conversions
Ensure higher number of conversions by using the power of apps. You can integrate your social media accounts and interact with health experts and patients on different platforms.
You can also engage in App Store Optimization, Influencer Marketing and Email Marketing to grow the visibility and branding of your app. Grow your ROI (Return on Investment) and rate of interaction unprecedentedly.
#7: Enhance business prospects and scalability
The app you build, should always remain in sync with your website. It should be dynamic and scalable, and have the potential to grow as your brand name excels in the online industry.
You can also use your app to make efforts in this direction. For instance, you can sell medicines, health books, health aid devices, nutritional supplements, etc., through the app. Focus on growing your business prospects, set new milestones, and achieve them.
AppMySite is the solution you are looking for!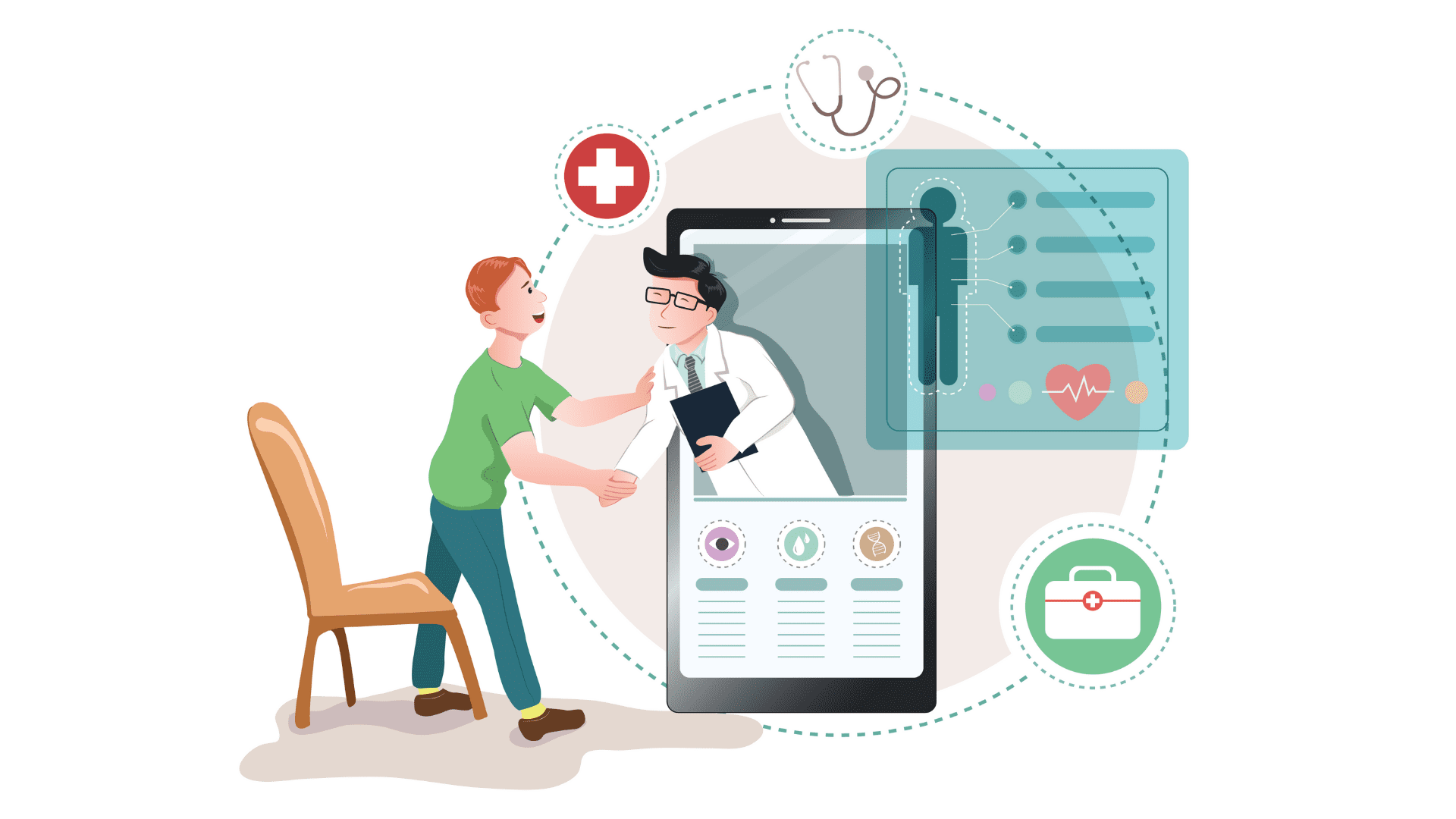 As discussed above, a clinic app can help you grow your business potential. Create an app and become the go-to digital health solution for your existing and new patients.
Sign up for AppMySite clinic app builder now to create, customize and test your own app without coding. When satisfied, publish the app on your preferred stores.
It is one the fastest growing technologies in the app development world and is being embraced by businesses across the globe. So, go ahead and claim your space without much ado.