Technology and development have always moved ahead hand in hand. The digitalization of medical and healthcare facilities has opened up new dimensions that is ensuring both, growth and ease. Mobile technology has brought these services on our palm tops and bridged the gap between patients and doctors.
It might interest you to know that App stores already host more than 318,000 mobile health apps and almost 200 new healthcare apps are added to stores everyday. No wonder, the healthcare mobile app market is set to generate USD 111 billion by 2025.
However, as a healthcare service provider, if you wish to tap into this potential market, you must have a fully functional mobile app, and a smart marketing strategy. You can build a premium health app with free online app maker tools like AppMySite and start implementing your marketing strategies rightaway.
Push notifications​ can help a great deal in realizing this goal. It is the smartest tool used for marketing mobile apps. Read further to discover the power of push notifications and leverage the marketing strategy for your healthcare app.
Push Notifications: The smartest sales tool
The mCommerce health industry is observing a sudden surge as more people are turning to Android and iOS apps for immediate consultation, monitoring health updates, connecting to medical experts, getting free health advice, and more.
If you desire to woo such app users, push notifications can prove to be helpful. It is the best tool that can help you attain your immediate or long-term marketing goals. Push notifications must be given preference over other marketing techniques as it is simple, but most effective.
Push notifications are advantageous for a number of reasons. Some of them have been discussed below:
Push notifications can boost app retention rate by 20%
The click rate on notifications is 7 times higher than e-mails
Push notifications are proven to decrease abandonment rates
Personalized notifications can attract 800% engagement
CTA prompts in creative notifications can generate more action
70% mobile app users feel that push notifications are useful
40% users react to a notification within an hour of delivery
Strengthen your marketing strategy
Push notification, as discussed above, is a short, crisp and brief piece of information that can do wonders. This internet-based communication tool is often linear, and the information can widely vary depending upon the sender and the target audience.
Push notifications can be beneficial in many ways. In the health industry, the prime motive of sending push notifications is to generate awareness among your patients and boost your business parallelly. Besides earning conversions and growing revenue, you should also focus on answering the queries of your patients and easing their lives.
Discover the tips and suggestions listed below, and elevate the marketing strategy for your healthcare apps:
1.

Determine your goals
Before you curate your push notification campaign, you must be aware of your goals. Having a deep understanding of your purpose and targets, will help you make the best use of the resources at your disposal.
You should analyze the goals and then create push notifications accordingly. For instance, as a healthcare owner, your interaction with the patients can be divided into certain stages. With respect to each stage, you should have a different plan.
You can divide your marketing cycle and send push notifications as discussed below:
i. To attract new patients
If you have just created a healthcare app for your blog or clinic, or if you are at the beginning of your marketing strategy, this should be your prime focus. Your sole aim should be informing people about your app and its benefits and hence, convert targeted users to your patients.
Plan a welcome campaign to attract patients on-board. Send teasers about the perks and benefits of your app. Incentivize your website users and general audience to download your app and refer it to others. This will boost your brand recognition and value and increase your app traffic.
ii. To inform and educate
This is the best strategy to keep your active or new users engaged with your app. You can send a push notification to people and inform them about any new development across your fitness centre, clinic or hospital. You can also inform people about discounts on routine check-ups, free advices, workshops, blood donation campaigns, and more.
Besides, you can also send lab reports, reminders about medicine intervals, prescriptions, medical history, report analysis or just a piece of health advice to help people make an energetic and healthy start of the day.
iii. To retain exiting patients
Rewarding existing consumers is considered less expensive and more beneficial in the marketing industry. You can apply the same policy here and build a dedicated consumer-base that trusts your services.
Offer some freebies or extra care and keep your active users roped in for long. Create push notifications and send them on a regular basis to boost your recall value among your patients. Also reward them for free advocacy and publicity.
iv. To re-engage lost patients
You can re-engage people who once downloaded your app and opted in for your services, but have abandoned you now. Try to re-establish communication with them and win them back.
You can send survey notifications to know what caused them to abandon you or get disengaged. It can also be a simple hello with a slightly intriguing message to remind them of your existence and the benefits they can avail if they re-connect with you.
2.

Sharpen creative skills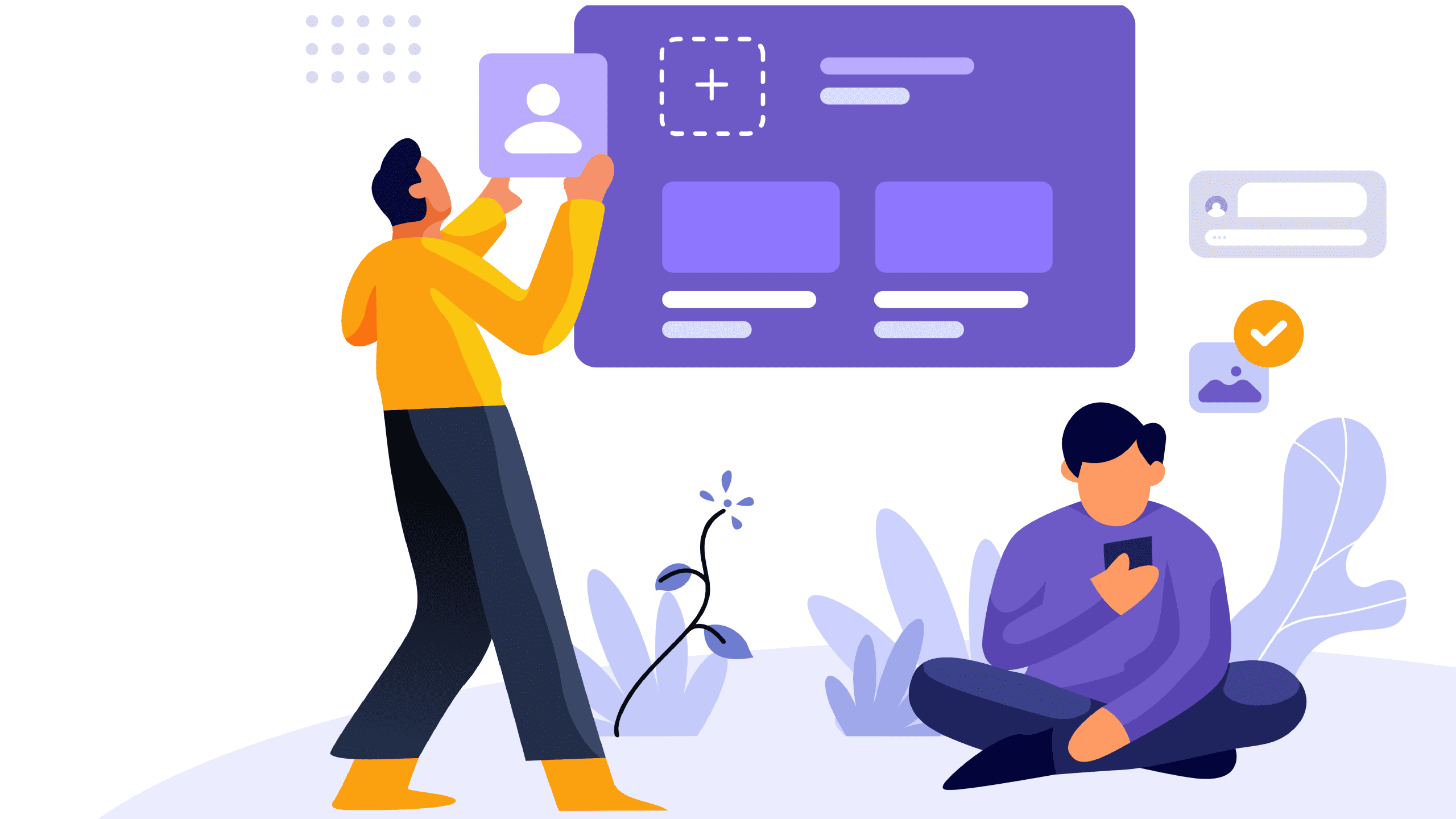 Push notifications is a communication-based sales strategy that is often used to attain immediate goals. When blended with the right amount of creativity, it can do wonders for your business. Draft creative campaigns and aid your text with title, images, link, videos and CTA prompts.
Avoid using bulky medical jargon and make the content simple, yet compelling. You can create a sense of urgency to make people take immediate action. State the benefits or the uses explicitly and urge them to opt-in for notifications in future as well.
3.

Plan your approach
If you do not proceed with the right approach, your push notification campaign can backfire. It can annoy people and make them unsubscribe to notifications, opt out of your services or even uninstall your app. Understand what your need is and then analyze your resources.
Although, push notifications are independent of time, language, place and other barriers, these factors should be widely considered before sending them. Consider various elements like time zones, current trends, marketing goals, and more, before you devise your strategy.
4.

Study your patients
Customize your offerings according to the taste and demand of your customers and register unprecedented growth and popularity. Carefully study the geographical, social, economic and other factors like age, gender, activity, and more, and then create the push notifications.
For example, sending information and updates about the knee replacement surgery should be targeted at people from middle to old age, fitness tips should be for youngsters, paediatric tips for new parents, and so on and so forth. In fact, keep studying your user analytics, patients' history, visit frequency, and also track their activity to offer personalized notifications. This will help your patients relate with your app and in turn, increase your traffic and conversions.
5.

Analyze the feedback
Just having a campaign strategy and implementing it, is not enough. It is important to measure the impact of your efforts and find the loopholes, if any. This will help you in enhancing your communication with the patients and make your marketing game stronger each day.
Apply various engagement metrics and track your success accordingly. Keep a track on your click through rates and patient actions on apps. Measure the success of each campaign separately and make new plans based on your findings and deductions. You can also create a campaign just to asses the satisfaction and feedback of your health app users.
Suggested Read: Healthcare mobile apps: Providing solutions to overcome medical challenges
It's time to find a specialist
By now, you must have developed a keen sense about the smart usage and implications of push notifications. When used correctly in the health industry, it can keep your patients informed and attached to you. It can greatly influence your popularity and make you a trusted health partner.
If you still don't have an app for your online healthcare services and blogs, get one built first. Convert your WordPress website to a mobile app with AppMySite, the app builder specialist, and integrate WooCommerce features if required.
Apps created with AppMySite come with an inbuilt dashboard where you can easily create and manage push notifications. Get an app without any delay and make use of this simple, yet effective tool to give your digital healthcare services, a solid boost. Use the power of push notifications and rise like never before. Get going now!