Mobile apps are ruling in every realm and shaping the universe around us. The world is moving towards a mobile-first approach and the success of their apps is deciding the fate of the individuals and organizations.
The availability of affordable DIY online app builders has made the task easier and today every organization, business, institution, etc., wants an app of its own.
Non-profit organizations, self-help groups or social communities are not alien to this change and now most of them are realizing the potential of mobile apps and leveraging it.
"It is not enough to be compassionate. You must act."
If the aforesaid quote by Dalai Lama fits your frame of mind and aligns with the goal of your organization, then you must aim to spread the message far and wide and reach more people with minimum means. This can be accomplished way more easily with mobile apps.
So, stay tuned and read our blog to understand how creating a mobile app can change things for the better and power your non-profit organization in many ways. Let us begin!
Outstanding benefits of creating an app for your organization
The aim of doing good can become more powerful and feasible with the right apparatus and tools. Having a mobile app can do the same for you. Let us explore the benefits of creating an app for your non-profit organization and know more!
A dynamic and feature-rich app can benefit your organization in multiple ways and give you the power to ensure the advantages listed below:
#1: Offer ease of accessibility
The ultimate benefit that mobile apps bring to the table is the ease of accessibility and one touch access to a huge gamut of resources and benefits. How many apps do you have on your phone now? How many possibilities does each app ensure for you?
You can seek answers to these questions and realize the value of mobile apps for yourself. The same can be ensured for your community, volunteers, members, stakeholders, etc. Give them one touch access to all the information and make things easier for them.
#2: Reach more people in lesser time
Having a mere online presence is not enough in the fast moving world. While a website is great for exposure, it can also lead to huge bounce rate, negligence, and abandonments. Therefore, you must have an app for your dedicated user base and also be available across multiple social media and promotional platforms if you want people to remain engaged with you.
This wider reach and penetration of potential market can be easily ensured with apps. You can share the app link in your circles and across multiple platforms to engage them and make them download the app. This will ensure a more wider, loyal and long-term engagement when compared to websites.
Suggested Read: Know why creating apps is highly important for small scale businesses
#3: Streamline daily operations
Creating an app for your non-profit organization can help you streamline and digitalize many day to day operations. As many tasks get automated and integrated on one platform, you can save time, efforts, energy, and resources to a huge extent.
This will also empower you to iron out many kinks and eliminate the existing bottlenecks that arise due to dependency on manual management, offline resources, etc. You will be able to bring your members and stakeholders on the same page and accomplish tasks more efficiently and effectively.
#4: Build integrated forum for communication
Nowadays, mobile apps come laden with communication and marketing tools that add more value to your presence. For instance, you can create an online forum for discussion and add its link within the app for easy accessibility.
You can also integrate chat software and allow your representatives to handle discussions with donors, members, etc., and motivate them to participate more actively. You can also send push notifications and in-app prompts to engage your users more actively.
#5: Process easier and faster donations
It is quite evident and obvious that mobile apps can make payments faster, secure, and easier. Therefore, it becomes easier to raise funds, organize crowdfunding campaigns, collect donations, distribute acknowledgement receipts or invoices, and more.
Clearly, mobile apps can enable you to manage your finances in a more effortless and organized manner. Additionally, all the information gets logged under one roof and can be accessed from there itself. As everything comes under public purview and transparency is ensured, it becomes easier for your users to trust you and remain engaged with you for the long term.
#6: Boost data-collection & reporting
Mobile apps are one of the most powerful tools when it comes to data collection, analysis, and reporting. You can get access to a huge range of consumer data by building apps for your users. This includes access to demographic and personal details, user behavior, and more.
This data bank can be mined and used to make strong decisions for your organizations related to marketing, engagement, advertisements, campaigns, developments, and more. Basically, an app can make you data rich and give a boost to your organization.
Suggested Read: All you need to know about mobile app analytics & user data collection
Bonus Tip: Sell & Earn
Having a non-profit organization does not mean that you cannot sell at all. You can sell goods or merchandise and collect money to use it for charity. You can also organize online auctions and allow your users to purchase commodities from you.
Additionally, if feasible, you can also run ads and monetize your mobile app without any hassle. As mobile app ads garner more eye-balls and impressions, your chances of earning revenue will grow manifold.
Suggested Read: Build a dynamic community app that empowers your causes
App your way to growth with AppMySite!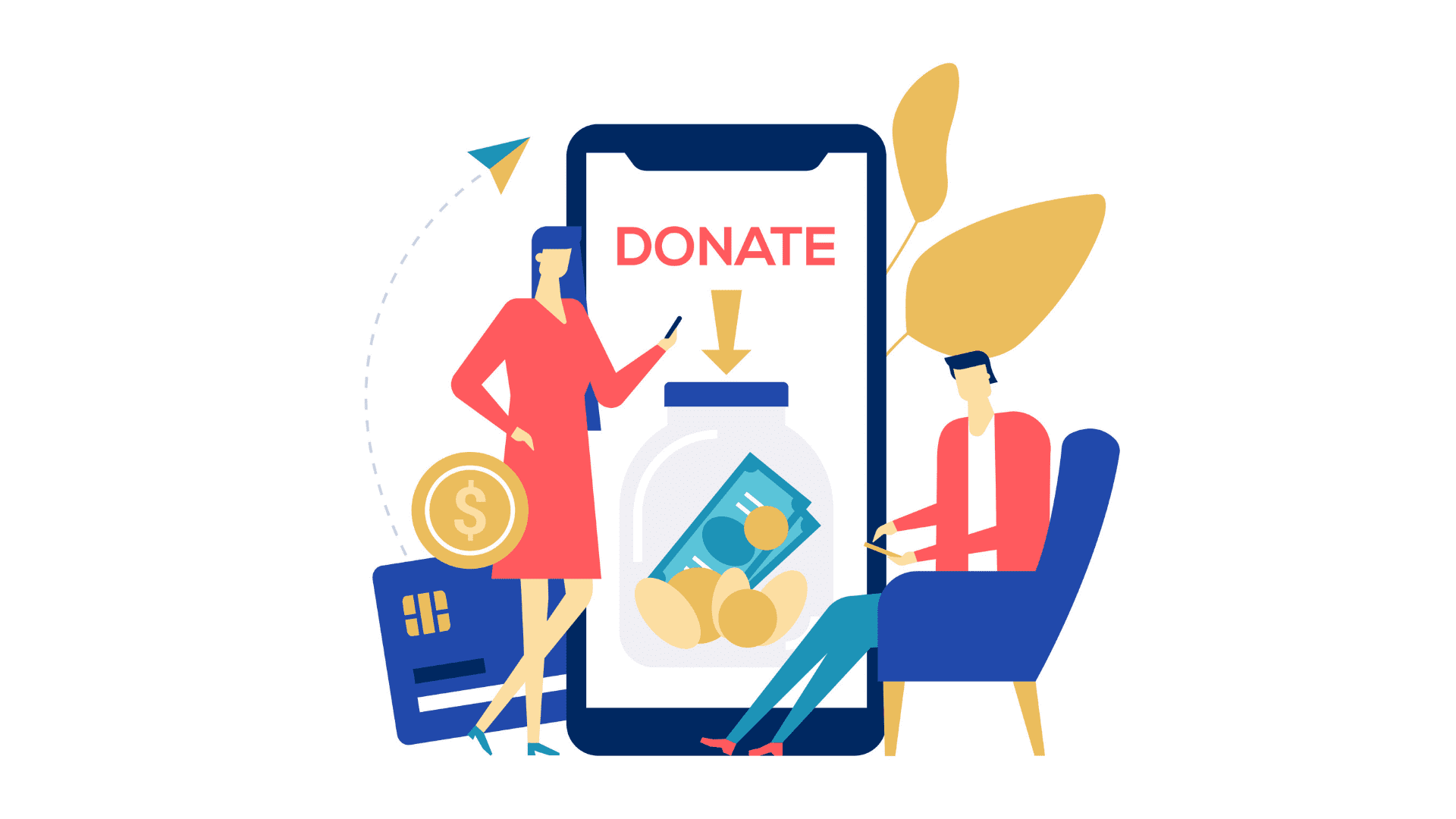 Intrigued? If the above listed benefits of mobile apps have left you astounded and fascinated, then wait until you actually create an app and unleash the real experience and advantages that come with an app.
Do not worry! We are not asking you to take the traditional road and hire us or any other entity as a development agency to get your job done. We are suggesting that you build your own app. By build, we mean that you manage everything from designing, to populating to publishing the app with minimum effort.
You do not need to learn coding overnight or spend a huge amount. All you have to do is sign up for AppMySite's app creator and convert your WordPress website to Android and iOS apps. Here, you can design and build your own apps and preview them for free.
You can create an app for your organization and integrate multiple features that contribute towards offering a rich experience to your users. So, what are you waiting for? Go and build an app for your organization and amplify your growth potential.