Mobile apps are the new tool of power and authority in the age of smartphones. Businesses that understand this and know the trick to leverage the power, take greater leaps in terms of success.
Today, mobile apps are deemed necessary for offering a 360 degree solution to consumers in any and every field. So, brands, organizations and even individuals are creating apps in order to reach the mobile friendly customers. And why shouldn't they?
It is now easier than ever to make an app online with DIY tools. One does not need to burn a hole in their pocket for offering a native, dynamic, aesthetic, and high-performing app to their buyers, consumers, or audience.
However, just having an app is not enough in this highly competitive and fast moving world. You must be ready to go that extra mile and offer an incredibly personalized and smart experience to your users.
To ensure the same, you will need to collect and analyze app analytics and user data in the right manner. So, read our blog till the end and find out all that you need to know about mobile app analytics and user data collection. Let us get started without much ado!
Mobile app data collection & analytics: An introduction
While collecting your mobile users' data may sound simple, it actually involves a list of intensive, technical, and strategic tasks. If you have used your smartphone today to accomplish any day to day or specific task, it has been possible because the apps you used have collected, stored, and analyzed some data related to you and your app usage goals.
Apps function smoothly because they track, gather, and analyze crucial data, that may be something as simple as your time zone to something as sensitive as your bank account details. Basically, it depends on the goals, nature, and functionalities of the app.
Before we share the best practices for collecting mobile app data and analyzing it, let us first introduce you to the concept in detail and tell you about the 5Ws and 1H.
Data collection, just like communication, can be mastered easily if you ask the right questions and seek the answers for those questions diligently. The 5Ws and 1H cover pretty much everything that you can encompass within your data collection initiative.
Let us uncover them one by one. The 5Ws and 1H are as elaborated below:
#1: Who
App analytics can be used to understand who you are working for. You can collect data like name, age, gender, location, interests, behavior, etc., to take decisions accordingly. It will become easier for you to create targeted campaigns if you can manage to get answers to this question.
#2: What
Understand what your users are interested in, looking for or desire. Look for the top searched keywords, content, products, etc., to get an idea of the demanded items. Try to know what your customers want and offer all that you can.
#3: Why
Try to dig deeper and learn why you need to collect certain data. Attributing a strong goal and reason to your data collection initiatives can help you act more strategically and get effective results.
#4: Where
Identify the spots that are suitable for collecting user data and harness them to the fullest. This could be the ratings and review section of the app stores, comments section of the blogs, certain in-app screens, sections within the important screens, and more.
#5: When
Among other things you should also know the appropriate and suitable moments for triggering data collection requests. Try to understand when and how frequently users interact with your app and make the most of those opportunities.
#6: How
How the data should be collected is yet another important aspect that must be considered as you monitor and record data. You can include the mediums of data collection and create strategies accordingly. Also chalk out the channel and strategies that you are to use for data collection.
These 5Ws and 1H can encompass a lot of other things based on your specialized requirements and goals. Apart from sorting this out, you can segment your data tracking processes into various categories.
This may include Event Tracking (swipes, clicks on buttons, selections, playing media, viewing advertisements, purchases, etc.), Screen Tracking (response to various screens, screens attracting most session times and least response, etc.), and Funnel Tracking (how far customers are in the conversion process, stage of interaction, points of abandonments).
Suggested Read: How to reduce your mobile app uninstall rate and minimize app abandonments
Why is gathering user data important for businesses?
Now that you understand the basics of data collection let us quickly understand the most common yet significant benefits of gathering user data. You can collect important data and ensure the following advantages for your business:
#1: Enhanced and personalized user experience
Studies show that investing in retaining an existing customer, can be more beneficial for most brands than acquiring new ones. It is noteworthy that gathering user data can help you create accurate personas and understand your customers better.
This will enable you to customize your offerings for your customers and add a personalized touch to the content. You will be able to uplift and enhance your customers' experience and keep them intact with your brand for longer. Their interaction rate and customer lifetime value will increase and so will your profits.
#2: Better business decisions and targeted efforts
Data is the biggest asset in the age of technology. Businesses that are data rich get an edge over their competitors that do not take the art of data collection and processing seriously.
On the other hand, if you collect important data, segment it, and then analyze it strategically, then you can make better decisions for your business. For instance, you will be able to place targeted ads and create marketing campaigns accordingly.
#3: Analytics inspires action and amplifies conversions
Data collected through analytics can act as a bedrock for making modifications to existing app design, layout, content, adding new content, and more. By knowing what your users prefer and desire, you can optimize their journey in such a way that it inspires them to take favorable actions.
All the factors listed above together contribute to an awesome app experience and lead to more conversions. Every initiative taken for a business, boils down to one fact and that is revenue growth. Collecting and processing data in the right manner can contribute to your revenue and boost conversions.
What type of data can be collected from app users?
Now let us discuss one of the most important factors related to data collection. Most businesses remain confused as to what data can be collected from users and how can it benefit their requirements.
Let us go through a list of data types and broaden our knowledge about the same. You can also go through our blog suggested at the end of this section and learn about the data types in detail.
#1: General data
Track general data to know your audience and get the basic information about your users. For instance, you can track the following:
Number of app downloads
Total number of installs and uninstalls
Number of registrations or subscriptions if any
Number of required upgrades and maintenance tasks
#2: User engagement metrics
The next important parameter is user engagement. This metric must be analyzed in order to understand how the users are interacting with your app and also to understand their goals and requirements This may include:
App Traffic
Strength of Daily Active Users
Strength of Monthly Active Users
App Open Rate
Session Interval
Session Length
Session Depth (how interactive the session was)
Retention Rate
Popular Content
Popular Categories
Popular Searches & Keywords
Popular Screens & CTA (Call to Action) Buttons
Popular In-App Media or Links
Average Screens Per Visit
App Share Frequency
Brand Awareness
User In-App Behavior (Types of users, response behavior, etc.)
User Life-Time Value
App Churn Rate
#3: User experience metrics
There are certain parameters that signify your users' experience with the app. You can measure these parameters to learn what your users are likely to experience and feel about your app. This may include:
App Load Time
Device Type (Android, iOS, Desktop, etc.)
Performance on different Devices
Screen Adaptability
API Latency
Permissions granted to the app
Suggested Read: Best practices for accessing and handling user permissions: Part I for iOS apps
#4: Financial KPIs
The revenue based performance of the app tells a lot about its potential. You can measure the financial KPIs (Key Performance Indicators) to know the same. This may include:
Customer Lifetime Value
Average Revenue Per User
Average Order Value per user (Paying and otherwise)
Purchases
Interval before First Purchase
Customer Acquisition Cost
Paid Conversion Rate
Organic Conversion Rate
Return on Investment (ROI)
Cost per Install
#5: Metrics for app marketing
The app marketing metrics can also be used to collect and monitor crucial app data. Go through the list of such metrics that can give you clearer insights and amplify your marketing potential:
Install Source
Virality
Geographical Metrics
Demographics
Cohort Analysis
Behavioral Metrics
#6: Data from app store
When you have an app, you can gather intel and insights from multiple sources. For instance, what are people saying about your app on different social media and promotional channels, how are users responding to the push notifications and emails, etc., also tell a lot about the success of your app and your brand.
Similarly, the app store can also help you collect significant data. This list may include the following:
Search queries and Keywords
App Store Ranking
Ratings
Reviews
Response to screenshots and preview videos
This was the list of some parameters that can be considered while collecting data related to your app and app users. You can also go through our blog suggested below and read elaborately about these parameters.
Suggested Read: Complete Guide on Mobile App Analytics Metrics – Measure your App's Success
Best practices for collecting your mobile app users' data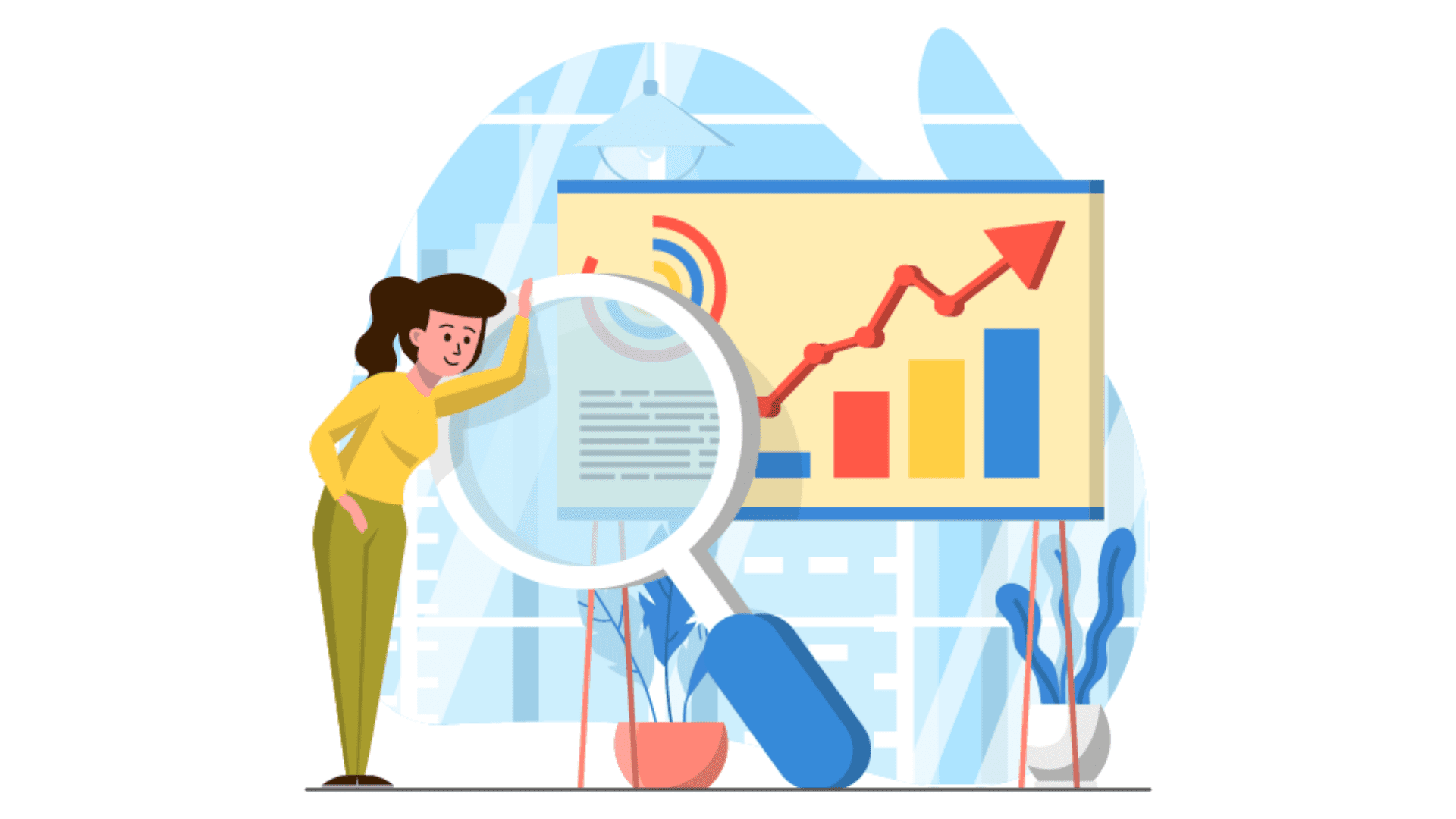 Before we conclude, let us quickly also discover some handy tips and list of best practices for collecting user data. Go through the suggestions discussed below and ace your data collection initiatives:
#1: Measure what matters
Treat this as your basic mantra and avoid digressing from your goals. First, identify your goals and measure the parameters and collect data that really matters. This will help you stay focused. You can go through other factors in spare manner and use them to power your actual goals as well.
#2: Find a reliable tool
You can take help from experts and professionals or opt for online tools for ensuring accurate app analytics and user data collection. For instance, you can use Firebase by Google and integrate it with your app to get accurate insights, data, information, and more related to your app users and ad campaigns.
#3: Keep your users informed
Transparency is the key to absolute user trust and satisfaction. Treat your customers' privacy with utmost respect and keep them informed about the data your app collects in order to offer a smooth and rich experience. It will only boost your brand image and cultivate consumer trust.
#4: Segment users based on data
Do not just continue collecting the data blindly on the fly. Also analyze the data regularly and take decisions based on the information acquired. Segment your users based on different metrics and treat them accordingly. Show relevant ads, content, suggestions, messages, prompts, etc., based on this information.
#5: Think beyond revenue
Do not just treat your collected data as a means to increase revenue. While this can be the end goal, you should focus on other aspects as well. Collect and analyze data to enhance aesthetic and functional experience of the app, offer rewarding updates to users, connect with relevant marketers and influencers, improve flaws and fix issues, and more.
Suggested Read: Top 23 Mobile App Analytics Tools – A Comprehensive Break Down
Create an app with AppMySite & unleash the power of analytics!
In order to gather useful and accurate user insights and analytics, you must have a dynamic and native app. The app must offer an amazing experience to the users and inspire them to move ahead in their journey.
If you want to build a new app for your business, then you can ditch the traditional ways of app development and create an app without hiring experts or writing a single line of code yourself.
In fact, you can sign up for AppMySite and use your website as a foundation to create your own app on the app builder. AppMySite enables you turn WordPress and WooCommerce websites to mobile apps without any coding.
You can create and submit apps to the Google Play Store and Apple App Store and track your reviews, ratings, downloads, installs, etc. Additionally, AppMySite also gives you access to crucial analytics where you can monitor a range of things.
This includes app traffic, visitor strength, traffic for Android and iOS, popular content, and categories, and more. You can auto-populate all the website content on the app and manage everything in a hassle free manner. The best thing is that you can try it for free!
Wrapping up!
That was all about app analytics and user data collection from our end today. Implement the suggestions listed above and take your data mining game several notches higher.
Look for the opportunities within and beyond your app and collect crucial data. Analyze it to make informed business and marketing decisions and offer a more personalized and seamless experience to your users. Do not forget to explore AppMySite's free iOS and Android app maker and build your app.
You can also go through our other blogs and get more insightful information and tips on varied topics. Read our articles on mobile app development and marketing and make the most of the mCommerce industry.
Setting up analytics for apps built with AppMySite is really easy. Here's a guide that you can refer to and make it even easier. Set up analytics for your Android and iOS apps and start collecting critical data immediately.