Mobile apps have emerged as the most fascinating technological revolutions. The technology is evolving with the speed of light and is extending to dimensions, unlimited and unimaginable. From your morning alarm to the book that you read or the web series that you watch before sleeping at night, app technology has marked its presence everywhere.
It will not be an exaggeration to state that this age belongs to mobile application technology and will be ruled dominantly by the same in near future as well. For instance, mCommerce is observing a rise like never before as more and more businesses are creating app from websites everyday.
There are innumerable examples that testify the importance of mobile apps in our day to day lives. As a hardcore tech-savvy or just as a curious soul, if you are interested in the developing trends of technology, this article is meant for you. Read further and discover the most mind-blowing trends of mobile app technology that are set to take the world by storm.
Top ten trends that will rule 2020
To determine your business goals and to shape your vision for the future, you must be aware of the changing ways of technology. It has become easier to make your own app for free and rule the sphere of mCommerce.
The app trends have seen many other spectacular developments that are changing lives across the globe. The trends will continue to influence our lives in the near future as well.
As we are heading towards 5G, many technological changes that seemed a distant dream will become more feasible. These technological acquisitions and implementations will not only empower businesses, but also affect our day-to-day lives on a personal and global level.
The mobile app technology trends that will remain hot in 2020 are:
1.

Wearable & Foldable Devices
Studies state that the export & import of wearable devices is seeing a rise like never before. Smart wearables like the Fitbit, Apple Watch and HoloLens have already gained immense popularity. This year, body-suited devices will become the go-to source for various purposes like health monitoring, mobile computing & connectivity or even for the sake of smart accessorizing. These wearable gadgets communicate with mobile applications to deliver information in new ways and empower many industries like sports, fitness, fashion, and healthcare.
The world is also thinking beyond desktop and laptops as flexible displays and foldable devices are becoming the next big thing. As evident, the market is already surging with curiosity and amazement for the wearable & foldable technology.
2.

On-Demand Apps
This trend is catching up in 2020 as businesses are converting their websites into apps. WooCommerce app builder tools are catering to the growing demands of affordable and native apps and delivering quality apps in no time. Apps are in demand in every industry and users are already spending more than $57 billion dollars a year using on-demand services.
Medical services on demand, cab on demand, virtual coaches, salon services, maintenance services are all available on apps. With the increasing benefits of technology, the functionality of business apps is also increasing and making lives easier. Having an app for your store will become an absolute necessity for success this year.
3.

Mobile Wallets
The shift from paper money to plastic money was a great revolution. People prefer using Credit & Debit cards for their day-to-day transactions. However, mobile wallets & digital money is rapidly taking over and becoming a better alternative to the existing modes of transaction.
Digital payment entities are facilitating business as people are easily shopping and paying online with multiple payment gateway options. Bank tokens and digital loyalty rewards management have become easier with this technology. Thus, digital coins, tokens and wallets will get more popular and their application will also expand this year.
4.

Internet of Things
The IoT technology is nothing new and every technologically aware individual might have come across this term. It is the network of devices connected with the internet, that is making our daily lives more convenient and easier. It enables the automated control of many devices like our domestic appliances, security systems and more.
Remote access of these devices is being facilitated by the IoT technology. It is greatly influencing and shaping our household systems, automobile industry, healthcare sector and more. According to Statista, a data science entity, the revenue from IoT technology will surpass $1.6 trillion by 2025, and thus, it is worth your time and investment.
5.

Artificial Intelligence
This technology made way in the mobile app development industry ages ago. However, the nominal rate of current usage metrics of Artificial Intelligence does not justify the vastness of this technology. Unlike popular belief, its usage goes beyond virtual assistants like Alexa and Siri.
It further extends to image, face & voice recognition, data comprehension and even sentiment sensors. These features are now also being integrated in mobile app technology to enhance the apps' performance. Artificial intelligence is certainly making our lives easier by incorporating learning, reasoning and self-correcting abilities into our machines and gadgets.
6.

Augmented Reality
The technology of Augmented Reality is being used in mobile apps to suffice a variety of requirements. One of the most popular implications involves the use of this technology in gaming apps. Virtual makeup, styling, dressing, designing and accessorizing apps are also using this technology to empower their systems.
The application of Augmented Reality will expand beyond the health, entertainment, fashion and clothing industry and spread to sectors like real estate, home décor, and more, as people will make use of perceptual information to test things in virtual spaces and real world-environments before buying them.
7.

Chatbots
Chatbots are the software that communicate with us through audio, text, images or other medium. With passing time, the technology is turning more advanced and interactive. Such systems are now simulating human behavior and are being freely used in app technology. The interactive chatbots are being used domestically and commercially for innumerable purposes.
Although, the percentage of mobile apps using this technology is still quite low, the scenario is expected to change from this year. Chatbot technology is already shaping messaging apps, speech-assistants, talking toy-apps and more and is expected to further expand this year. The relevance of chatbots will expectedly grow more distinct in 2020.
8.

Cloud Computing
Cloud computing technology, despite being quite old, has not reached the zenith of its potential yet. However, the technology has already penetrated to the app development sector in forms of unlimited data storage apps and integrated data management systems.
In the age where data is power, every individual or business needs huge data convergence, assimilation and dissemination hubs. Thus, cloud computing technology is constantly evolving and expanding, thereby enhancing and empowering the performance of apps.
9.

Predictive Analysis
You might be indifferent to the term 'Predictive Analysis', but its application is so immense, that you come across it daily. The 'predictive text' feature on your phone that aids your chat apps, is one great example of predictive analysis technology. However, it is not just limited to that. This technology is being widely used to forecast events for data.
There are entertainment apps that suggest shows & movies based on your past viewing history, shopping apps that suggest products based on your purchase history, and the list goes on. Besides customized suggestions, this technology is also being used to empower businesses by predicting performance of various assets and giving empirical and quantifiable data for the same.
10.

Enterprise Mobile Management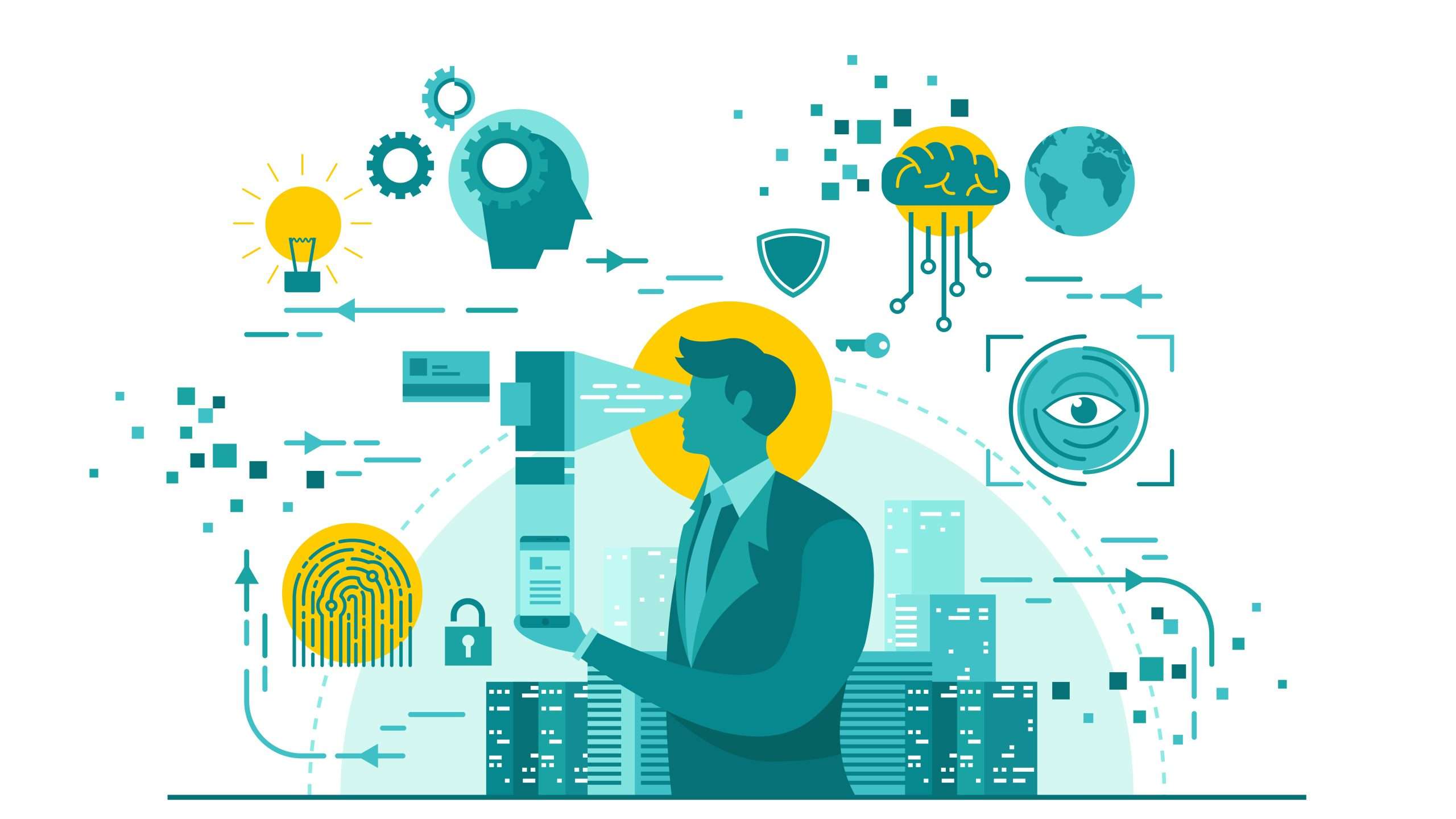 As the name suggests, enterprise mobile management (EMM) is a set of people, organizations and systems, using mobile technology for streamlining businesses. From registering employee attendance with biometrics to managing document security, finances, files, projects and synchronizing various departments, this technology is doing it all.
Businesses are opting for these centralised management systems that can also be operated from mobile phones. Enterprise Mobile Management systems are being integrated into mobile applications for the smooth management of a digital ecosystem for businesses. With the growing trend of offices expanding beyond concrete walls, and turning to liquid work spaces, mobile based enterprise management is bound to grow in the coming years.
Tap into the technological treasure-chest
As we are ready to step into a new era of technical richness, security and finances become the primitive concern. One needs to know which path to take, how to proceed and where to invest, in order to make the most of the opportunities.
If you are thinking of harnessing the advantages of mobile app technology, you must determine your potential and the scope of your brand first. You need not integrate all the features discussed above. Fathom your requirements and ensure the integration of only those features and services that are necessary and productive for your business.
To tap into the world of mobile technology, you can build an app with a DIY WooCommerce and WordPress app builder tool like AppMySite. It is empowered with no code technology and ensures the best features for your Android and iOS apps.
Catalyze your success with the right information and the most efficient technological tools. Keep following our trending articles for more such informative and entertaining content and stay updated.