Want to publish your app to the app stores? With a complete list of all the available mobile app store options, you can see all the places where you can publish your app.
Generally, app companies only consider publishing their app to the Google Play and Apple App Store. While these are the two most popular app stores, there are other options you can explore to improve your app's availability.
This article explores all the app stores you can publish your app on.
In this blog
Important app store statistics
Want to learn more about how people use app stores? Here are a few key app store statistics and data points that will help you understand app stores before submitting your app for publication.
These were some statistics related to apps and app stores. The numbers give a brief idea of the bigger picture and establish that Google Play and Apple App Store are the largest players in the industry.
Android app stores
Android is an open-source operating system, and it's thus only natural that a lot of companies have their own versions of Android app stores. While we're all familiar with Google Play, there are other Android app stores where you can publish your app on.
So which Android app stores can you publish your app on? Here's a list of all the Android app stores you can aim for:
Google Play Store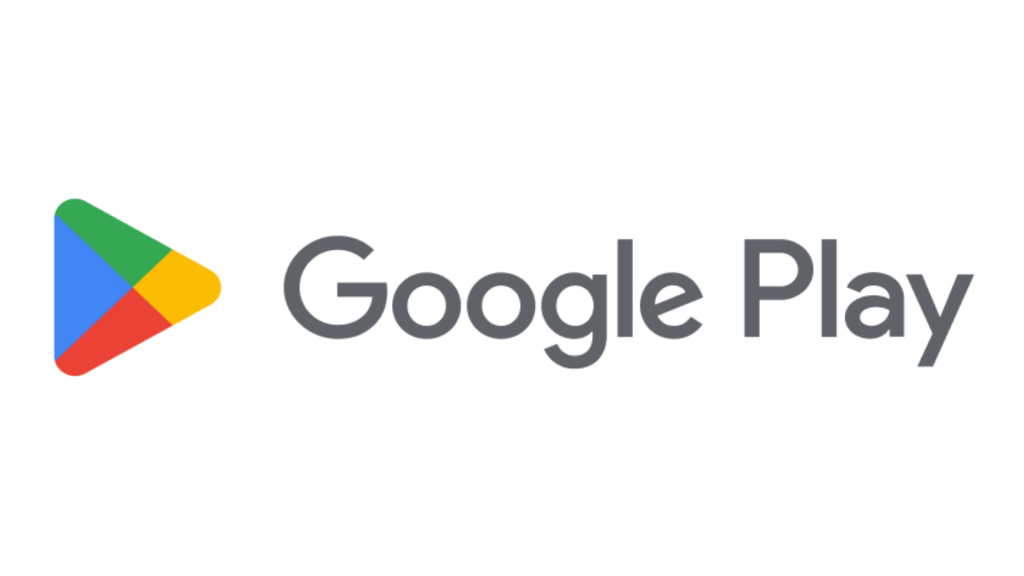 Google Play Store is the most popular Android app store in the market. According to app store statistics, over 3.57 million Android apps are published on the Google Play Store. As the name suggests, it's run and managed by Google and generally comes pre-installed on all Android mobile devices.
As Google Play is already available on their devices, most Android users simply discover all apps through the platform. Within Google Play, you can view apps by category, view the best-rated apps, see which apps are downloaded most frequently, and more. You need to optimize your app listing to improve your rankings on high-value keywords and get more downloads.
AppBrain
While AppBrain is not a dedicated app store, it certainly has a database of Android apps. All in all, it's a platform where app publishers can discover app marketing solutions to promote their apps. It also has a browser-based app store where users can discover and download Android apps.
Read: How to promote your mobile app?
AppBrain itself has published 35 Android apps that have over 50 million downloads. As far as its Android app store is concerned, estimates show that it has over a million apps published on its platform. While Android users can't download a dedicated app to install applications via AppBrain, you can do it via a mobile browser-based app store.
1Mobile
1Mobile is an alternative app store that chiefly makes Android apps available for download. You can discover apps, games, eBooks, and other digital products on this app store. Users get access to various applications for their Android devices.
Since this app store is available as a dedicated mobile app, you can use it as your preferred marketplace to discover and download apps or even to publish your own apps. If you don't wish to download apps via traditional app stores like Google Play, this is a great option.
Aptoide
Aptoide is an open-source app store platform where you can download mobile apps for your Android device. Unlike other proprietary app stores like Google Play, Aptoide is open-source and decentralized.
It touched 1 million apps in 2018. Since it's open source, it runs on Android, an open-source mobile OS. You can discover apps for smart TVs and VR on Aptoide as well. Keep in mind that you can only publish applications built with Android on Aptoide.
SlideMe
SlideMe is considered one of the top alternatives to Google Play. It is a dedicated Android app store where you can discover all kinds of Android apps, games, and more. If you want to publish your app on a marketplace besides Google Play, SlideMe is the ideal platform.
It is one of the oldest Android marketplaces and dates back to 2008. According to SlideMe's own website, it's second to Google Play in terms of global reach. Even if you already have an Android app on Google Play, it never hurts to publish your app to SlideMe and gain extra visibility as a result.
iOS app stores
iOS is a proprietary operating system, run and managed by Apple. There's only one official app store for iOS apps – the Apple App Store. Here are the options available for iOS developers and users:
Apple App Store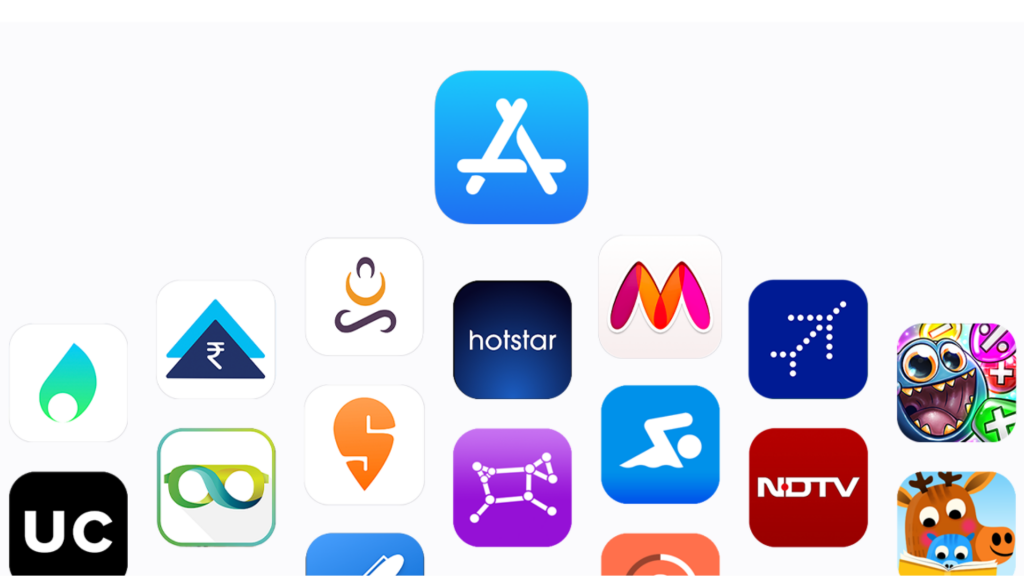 The Apple App Store is the second most popular app store in the world. It is home to around 1.6 million iOS apps. All iPhone devices come pre-installed with the App Store, and since Apple doesn't have another official app store, app publishers have to mandatorily publish their apps to the App Store.
This is the only legit way to make your iOS apps available and discoverable for iOS users. There's no other official app store your iOS users will be able to download your app from.
Cydia
Cydia is not an official Apple App Store. You can use it to install apps on jailbroken iOS devices. In case you have a jailbroken device, Cydia can be used to download and install iOS apps. If you don't have a jailbroken device, Cydia will not work for you.
Side Note: What is a jailbroken device? In the context of iOS devices, it simply means you can bypass software restrictions set by the manufacturer, which in the case of iOS devices is Apple.
Multi-platform app stores
Not all app stores are dedicated to a specific operating system. Many app stores are platform-agnostic and support multiple operating systems. In the following sections, we will cover some of the top cross-platform app stores that support multiple app ecosystems.
Amazon App Store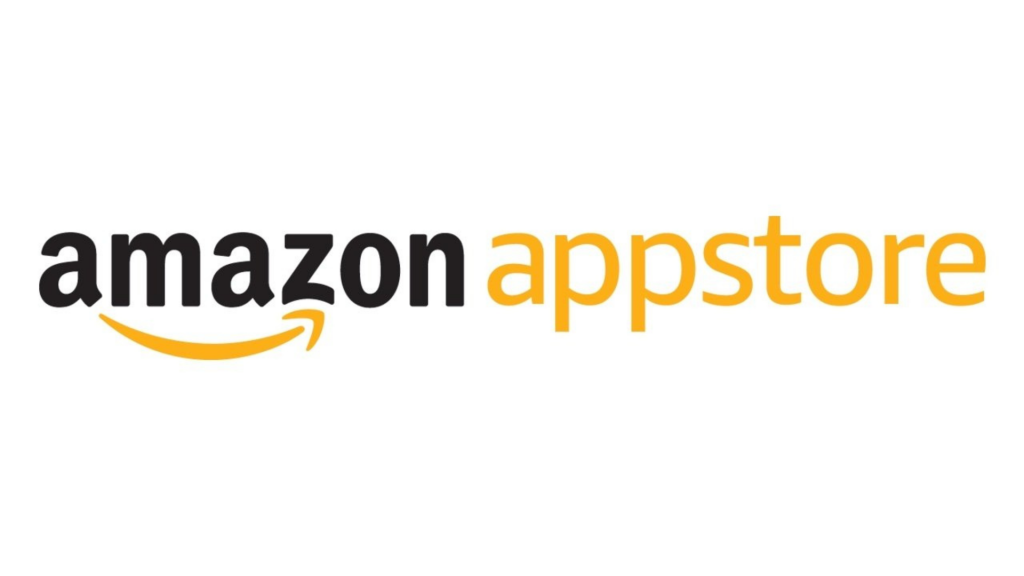 The Amazon App Store is among the most popular platforms where you can download Android apps. As the name suggests, the Amazon App Store is run and managed by Amazon. While most of the apps you find here can be found on Google Play, it is a viable alternative if you don't want to use the former.
Close to half a million apps are published on the Amazon App Store. While it's not as popular as Google Play, it's not a bad idea to publish your app on it as it can only add to your app's visibility.
GetJar
GetJar is one of the biggest app stores with close to a million apps published on the platform. It is a great alternative to Google Play with its huge volume of apps.
Like Google Play, you can discover apps on GetJar via categories. You can also download its mobile app on your Android device and discover all your apps through it. Since it's an independent platform, it's unlikely that you will find GetJar pre-installed on your Android device.
If you're unable to find an Android app on the Google Play Store, you can check if it's available on GetJar. Many app publishers end up making their app available via GetJar in case it doesn't meet the guidelines set by other app stores.
Opera Mobile Store
The Opera mobile store is an independent marketplace that allows you to discover applications for a variety of platforms and devices. You can find apps for Android, Blackberry, Symbian, and Windows.
According to Wikipedia, the store delivers one million downloads a day. It is a decent alternative to Google Play and a great platform for app and software publishers who are looking to enhance their platform's visibility.
Apart from these three options, there are several other cross-platform app stores available out there. This includes Appszoom – for malware-free Android and iOS apps, Appolicious – a Yahoo partner that offers apps for iOS as well as Android, NexVa – a business-centric app store, Kongregate – an app store for games, and so on.
Top mobile app stores in China
China is among the biggest markets for app publishers in the world. For iOS apps, the Chinese version of the Apple App Store is the official marketplace for app discovery in China. In 2016, the US was overtaken by China in Apple App Store revenue, thus making it the most important destination for major app publishers and companies.
What about Android apps? Since Google Play is banned in China, there are other alternatives. Here's a list of the top Android app stores in China for app publishers to consider:
Huawei App Gallery: Huawei is among the most popular smartphone manufacturers in the world. It also offers its own app marketplace where users can discover mobile apps. With close to 44 percent of the market share in the app store space in China, it is the most popular app store for Android apps.
Oppo Software Store: Oppo is a popular mobile manufacturer, and it also offers an app marketplace. It generally comes pre-installed on Oppo devices and since Google Play is not available in China, many users discover and download apps. Its market share in China is just under 20 percent.
VIVO App Store: Like many smartphone manufacturers, VIVO also has its own app marketplace. As one of the most popular smartphone companies in China and the world, its app store has a reasonable market share. In China, the market share of VIVO App Store is close to 17 percent.
Tencent MyApp: Tencent is a very popular internet company based in China. Amongst its multiple platforms is an Android app store marketplace – MyApp. The market share of its app store is close to 16 percent.
Baidu Mobile Assistant: In simple words, Baidu is the Google of China. It is natural for such a platform to have a dedicated app marketplace. The Baidu Mobile Assistant is a platform where users can find mobile apps. Its app store market share in China is 7.2 percent.
Some other top Android app stores in China include MIUI App Store, 360 Mobile Assistant, Samsung App Store, Wandoujia, PP Assistant, and more. As per Statista, these are the top Android App Stores in China where you can publish your apps.
App stores specific to operators and regions
We've seen app stores in this list that can be classified by the platform they support, the country they're most popular in, and the smartphone company that runs & manages them.
Mobile network operators also run some app stores. While these are not very popular globally, they do have traction in some regions. Some of the significant app stores that fit this classification are:
T-Store: T-Store is managed by SK Telecom, one of the largest operators in South Korea.
Jio App Store: Jio is among India's most popular telecom providers. The Jio App Store allows users to discover and download Android apps.
TIM Store: Italian app store for free and paid apps. It is also the Netflix carrier in the region.
MTNPlay: Pan-African portal that offers customized stores for 22 different African countries.
Many operator-based app stores have now gone defunct. While they were popular a decade back when smartphones were still relatively new, it's not often that operator-based app stores are able to create any kind of foothold in the app store space.
Frequently asked questions
Have questions about app stores? Here are answers to a few commonly asked questions developers and business owners have about mobile app stores.
How do I decide which app store to publish my app on?
The two main app stores you should publish your app to are Google Play and Apple App Store. If your app is live on these two app stores, you're already getting as much app store visibility as you possibly can. 

You can also publish your app to other app stores like the Amazon App Store, GetJar, and more. However, this will not impact your app downloads a lot. You should ideally focus on growing your presence on Google Play and App Store as the default app stores for smartphone users across the world. 

Having said that, there are some regions where it would make sense to find alternative app stores. For example, if you'd like to find an audience for your app in China, it's a good idea to research popular app stores there. We've listed some popular app stores in China, and you can go on to find more with your own research.
Can my app go on more than one store at one time?
You can publish your app on multiple app stores. Google Play doesn't stop you from publishing your app to other Android app stores like AppBrain or APKpure. 

For iOS, it's a different story as there are no other viable alternatives to the Apple App Store. You can thus only publish your iOS app to one app store – Apple App Store. We have discussed Cydia in this article, but it only works for jailbroken iOS devices.
Is it free to list my app on the app stores?
Every app store has its own policy of listing apps. For the sake of convenience, let's only consider Google Play and the Apple App Store. 

Technically, you don't need to pay anything to publish your app. However, you do need to pay a fee to create Google and Apple developer accounts. These accounts are essential for submitting your app to the app stores. 

Currently, you're required to pay USD 25 to create a Google Play Console account (also known as a Google developer account). You can submit your app to Google Play with this account. To submit an iOS app to the Apple App Store, you need to create an App Store Connect account (also known as an Apple developer account) which costs an annual fee of USD 99. 

Once you create these developer accounts, you can submit as many apps to the app stores as you like. You only need to pay to create a developer account. 

How many types of app stores are there?
We've listed some of the popular app stores in this list. There are endless ways to classify the many types of app stores, but let's stick with the most basic – the operation system in use. 

Based on the operating system, there are three types of app stores: Android, iOS, and multi-platform. Examples of all these three types of app stores have been covered in this article.

Which mobile app stores are official?
There is no official app store, but we can refer to the Google Play Store as the de-facto app store for Android apps. Similarly, the Apple App Store can be called the de-facto app store for iOS devices. 
Which app store is the best?
It's subjective to call any one app store the 'best'. We can say that Google Play and the Apple App Store are the most popular app stores. When you build an app, you should publish it on both of these app stores. 
Why are app stores important?
App stores are centralized marketplaces where smartphone users can discover all kinds of apps. These platforms are vital as they simplify app discovery for smartphone users. Without app stores, it would be difficult for smartphone users to find the app they're looking for. 

App stores are thus an essential solution for both app publishers and general users. Publishers have the advantage of making their apps available on a centralized platform, while general users can find all their apps in one place.
In conclusion
When we think of app stores, we generally assume that there's no place to discover apps besides Google Play and App Store. However, as evident by the extensive list above, there are plenty of alternatives to Google Play and Apple App Store that you can place your apps on.
Whether you're a professional app developer who works with development frameworks or a small business owner using a premium DIY mobile app builder, these app stores provide an additional avenue for visibility and marketing.
Pick your marketplace based on your target audience and suitability. Aim for more than one platform and proceed accordingly. If you have any queries regarding app listing and publishing, drop them in the comment section below and we will get back to you with answers.