The blogosphere is large and diverse and takes up a huge space on the internet. In fact, it has emerged as a full-fledged industry in recent years and bloggers are enjoying the status of celebrated and reputed professionals.
We say they totally deserve it too! After all, blogs make our lives easier and we can turn to them for information, education, entertainment, and what not! Eventually, the blogging industry is constantly evolving and becoming bigger and better each day.
As a result, even more people are inspired and are joining the industry by blogging on various topics. Even eCommerce and other online businesses are creating their own blogging channels to be in the league and to make their content marketing game strong.
Thanks to platforms and technologies like WordPress and WordPress to app converting tools for even on an individual level, many bloggers are able to create websites and turn their websites to app to connect with millions of readers online.
If you also own a blog or are planning to start one, then you have landed at the right place. Today, we will tell you how you can make your blog website more aesthetically appealing and attractive and also share some additional tips for success. So, stay tuned till the end and learn more!
In this blog
Tips to enhance the aesthetics of your website
Content is king, but it takes good aesthetics to rule with full splendor. As per a research done at Stanford, it was found that 75% of consumers judge a company's credibility based on its website design. So, discover some handy tips and tricks and enhance the aesthetics of your website and increase the traffic. Follow the strategies listed below and stand apart:
#1: Do extensive research & create prototypes
Start out by conducting extensive industry research and finding out about the growing aesthetic trends in the blogging industry. Also conduct a detailed research about your potential audience and assess their preferences.
You can create blue prints and A/B test your design elements and website aesthetics. For instance, WordPress gives you the ability to create a website in a staging environment where you can create a prototype and test how visually appealing and responsive your design elements are.
This will prevent possible breakdowns, and help you rectify flaws and make the website error free. Take professional help if needed but conduct a strong research and make sure that all the steps you take and all the updates you make are foolproof.
#2: Create a custom home page
WordPress provides its users with a default homepage that automatically displays a list of your latest blog posts. However, this is obviously not refined and suited to meet the specialized needs of different niches and business goals.
So, take your time and redesign the home page to give it a personalized look and feel. Remember, this is the first thing that the visitors will notice, so make ample efforts to perfect it. Make the home page alluring enough to grab your visitor's attention and to inspire them to explore further.
You can include the standard items like About Us, contact forms, CTAs for subscription to newsletters, links to the apps on the app stores, and more. Create a lasting impression by designing a stunning landing page and convert every visitor.
#3: Pick a customizable theme
The theme of the website plays an instrumental role in determining the overall aesthetics and layout of the website. It is important that your choice of theme aligns with your brand's own theme and your business goals.
Most CMS platforms let you start with a default theme. For instance, when you install WordPress, a default theme gets installed automatically on your site. You can continue with this theme and use the Gutenberg editor or other options to customize it.
Personalize the button colors, link colors, icons, logo, widgets, etc., and give your site the look and feel that makes it appealing and magnetic. You can also explore and go for other free or paid themes and enjoy more control and customizability as you design your website.
Suggested Read: How to choose a fast and reliable WordPress theme for your website?
#4: Select a consistent color palette
Colors have a huge significance on the image of the brand. Many new bloggers make the rookie mistake of not sticking with a defined color palette and picking colors randomly for different sections of the website.
While you may have unlimited color options, you must choose your color palette cautiously and stick with it. By palette, we imply choosing a few suitable colors that look attractive, align with your brand theme, and contribute to the aesthetics and functionality of your website. For instance, you can see that mostly shades of blue and black have been used for AppMySite with ample white-spacing.
Try to keep your color choices consistent across all platforms, marketing and promotion channels, social media pages and campaigns, and more. This will make your content and brand easily identifiable to your customers and strengthen brand awareness among them.
Suggested Read: The significance of colors in mobile app development and marketing
#5: Find the best typeface
By typeface, we denote the choice of font, font style, font color, spacing and other related aspects. While you may get some pre-installed fonts on your CMS platform, you can also add the ones you like.
When selecting your typeface, treat legibility and brand theme as the two most important parameters. Ensure that it suits all screen types, sizes, etc., and remains identifiable. Else, your text may get truncated and become illegible.
Just like we advised you about the color palette, maintain consistency when it comes to the selection of typeface. Define your headers based on standard practices like H1, H2, H3, and keep your choice coherent across the website.
You can visit Google Fonts and find the list of trending font choices on the web. Try to pick font styles, colors and sizes that suit your brand's sentiment. For instance, if your blog is about the environment, you can go with green and shades of greens, if your website is about children, you can make the font look playful and vibrant, and so on.
Whatever you choose, make sure that it carries your brand identity and uplifts it. Keep your choices consistent across all platforms and you will be able to make more impact with your content.
Suggested Read: Mobile App Typography: How to enhance your UI with text optimization
#6: Choose responsive and interactive media
The choice of media, graphics and other elements can play a deciding role in the aesthetic pleasantness of your website. Strategically chosen and placed elements like layout, logo, images, videos, gifs, etc., can engage your visitors more effectively.
Pay attention to the nitty gritty details on your website and enhance every aesthetic and visual element. Make sure that all the elements you use are interactive and responsive.
Maintain consistency and follow standard practices when picking the colors for Call to Action buttons, designs for the icons, and more. Create a visual drama with these elements and make every visit on your website count.
#7: Create a customized menu
A smartly designed website menu with a smooth running hierarchy of categories and sub categories can declutter your blog site and make it easily navigable. It also reduces the cognitive burden on users and makes the website easy on the eyes.
When using WordPress, instead of going with the default option, you can customize your own menu. By default, WordPress assigns each new page a tab, that can clutter your menu bar. So, avoid this and smartly categorize your pages under custom named menus.
Try to use only one word to define each item on the menu to make your menu tab cleaner and decluttered. You can add a search or navigation bar to let customers search for pages or categories that are not directly listed on the menu.
Bonus: Learn from the pros of the industry
While this may seem like an obvious advice, many people often underestimate the power of competitor analysis. There is so much that you can learn from your competitors and other professionals and heavyweights of the industry.
While plagiarism is a big no-no, you must know the art of assessment, scrutiny and learning form the best. You can look up for the sites and blogs similar to yours and mark the ones that grab your attention or have a huge following.
Focus on aesthetic aspects and see what colors, photos, layouts, fonts, design patterns, etc., capture your vision. You can derive inspiration from them and implement it on your own website while giving it an authentic and personalized twist.
This will help you align your website with the popular and eye-catching trends and you will be able to learn about and avoid the mistakes that others in your industry might have committed.
Suggested Read: How to identify a secure hosting partner for your WordPress blog?
Need an app for your website? Build one now!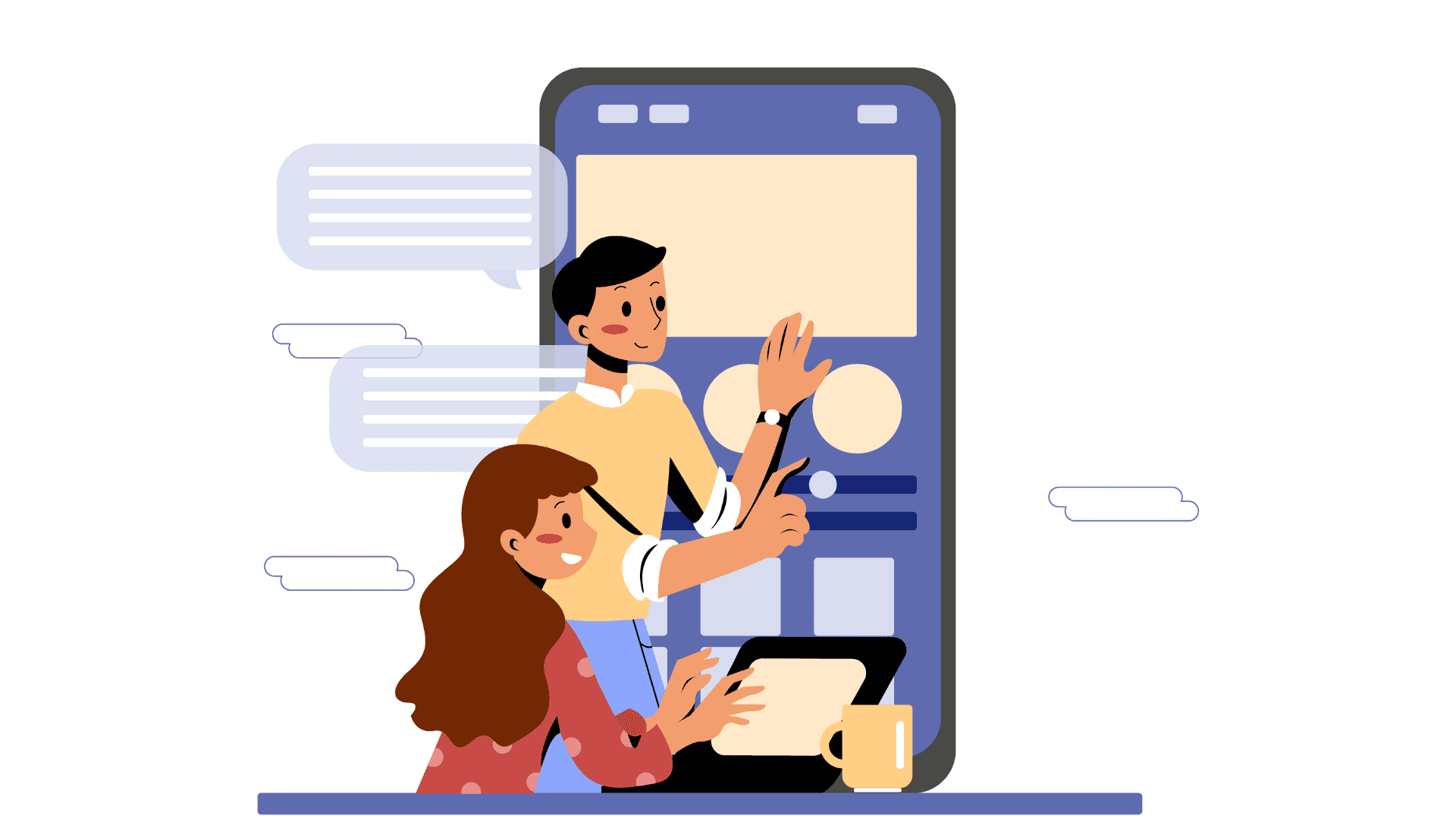 Having an aesthetic and attractive website is a big deal. It can attract more traffic and keep your readers engaged for longer. However, just having a website or even a mobile friendly site in a world dominated by mobile phones and apps might hinder your chances at absolute success.
The solution to this issue is a no brainer! Just go ahead and create an app and be ready to conquer the blogging industry. You can sign up for AppMySite's free app maker and build your own premium app on a budget without writing a single line of code.
Build your own app in a completely DIY environment and offer your readers the ease of mobile experience. Get better access to consumer data and preferences and use the information to design campaigns, content, ads, etc., that count.
Create, customize, and test your Android and iOS apps for free and only pay to publish them on the app stores. Go live with a native and feature rich app, and claim your space in the mobile blogging industry. You can read our tutorial blog and learn how to create an app within minutes.
So, what are you waiting for? Go ahead and complement your website with an app. Enrich it with features that inspire more actions and conversions to scale your online business to greater heights.