The proliferation of smartphones has made mobile applications an indispensable part of our lives. We use a huge number of apps on a regular basis for accomplishing a great deal of tasks.
Evidently, the increase in the number of smartphone users has also led to a high rise in the number of apps on the app stores. The numbers are constantly rising, thereby also giving rise to stiff competition.
The mCommerce brands must be prepared to face this competition and stand out amidst their adversaries and competitors. Every possible step must be taken in this regard by the online brands.
However, the first step that any mCommerce brand can take to ensure exposure and visibility, is App Store Optimization (ASO). Your app's ranking and visibility is influenced by your ASO initiatives.
It is the prerequisite for brands that wish their apps to get discovered on the app stores by their potential users and customers. Today, we are here to talk about our add-on that ensures the same.
Stay tuned with us till the end, and know more about it. Discover the benefits of this add-on and implement the tips to gain better exposure for your app.
Suggested Read: A complete guide to understanding the concept of App Store Optimization
App Store Optimization Add-on: An introduction
AppMySite enables its customers to build high-performing WooCommerce and WordPress mobile apps. It comes with a completely code-free app builder that has a user-friendly DIY environment.
However, we understand, that some of our customers may need more than that. To help them get solutions to all their requisites under one roof, we also introduced some add-on products.
These add-on products have been designed keeping the specialized needs and demands of our customers in mind. One such solution is the App Store Optimization add-on.
When you can create your app entirely on AppMySite, why go somewhere else to optimize it? You can get this add-on and our ASO experts will get in touch with you as soon as the order is processed.
Availability & Compatibility:
This add-on is available for the following app versions:
Android: Version 1.0.0 or higher
iOS: Version 1.0.0 or higher
Sounds overwhelming? Do not worry! It is a breeze! Just purchase this add-on and let our team help you with the process. Ensure an optimized listing and presence of your app on the app stores, and gain more visibility.
Suggested Read: How does App Store Optimization differ for Google Play and Apple App Store?
Know the benefits of getting the ASO add-on
App Store Optimization (ASO) cannot be completely defined in a sentence as it has many layers and aspects attached to it. However, primarily it can be understood as the process of improving app visibility within the app stores.
Just like SEO, it gives a boost to the ranks and exposure of your apps on the stores. Some benefits of ASO include:
Stand-out identity of the app
Enhanced visibility and exposure
Better ranking and appearance
Increased app discoverability
More organic app downloads
Higher user acquisition rate
More conversions and revenue
The app and the contents used for its listing on the app stores must be optimized and chiseled to support visibility and discoverability. As soon as you purchase this add on, our team gets to work.
We ensure that the necessary content is provided, and the process of App Store Optimization is carried out on your behalf. This includes the following advantages:
#1: Optimized app listing
Primarily, the most significant text based content required for app listing includes- name of the app, title, a short description and a long description. Although this may sound easy, it can get really tricky!
The content must have keywords related to your app category and the industry you cater to. The content must serve the purpose of engagement and information. Hence, we ensure the same with this add-on.
#2: ASO friendly content
Our ASO experts know what it takes to ensure a standard presence on the Apple App Store or Google Play Store. They draw out the requirements for both, and cater to it when it comes to app optimization.
Our specialized content experts create relevant content that has the perfect proportion of industry related terms and jargon. We assemble the pieces of the puzzle together and paint a coherent picture for you.
#3: Keyword research
In order to make the listing and the content relevant, user-friendly, and more discoverable, we carry out keyword research. We study your existing content footprint and then create a list of keywords.
These keywords are then used in the content and the meta information of the app. While this process can be mind-numbing for others, those with our ASO add-on , can shed the strain!
Suggested Read: 11 Add-on solutions by AppMySite that can supercharge your online business
Expand your business with AppMySite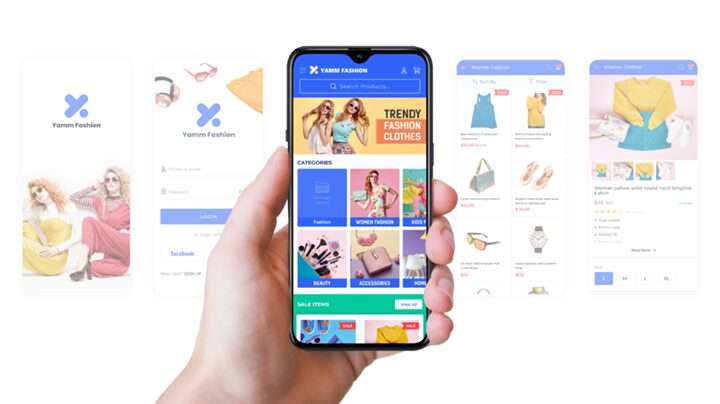 Intrigued? Go ahead and purchase our App Store Optimization add-on, and gain more authority and exposure on the app stores. Do not forget to check out our other add-ons and enrich your journey even more.
However, if you have still not subscribed to AppMySite's free app builder platform, then go ahead and sign up now! Check out the amazing DIY app maker and build your own app from scratch for free!
If you need help and guidance for creating the app, you can also checkout our tutorial video suggested below. Here, we have discussed the step by step process of app building with AppMySite.
Suggested Watch: How to make an app for free without coding
Create, customize, test, and publish your Android and iOS apps without writing a single line of code. Tap into the mobile friendly industry and reach customers beyond geographical and technical barriers.