If you are running a beauty salon or a barber shop, you've got to break the pattern and get on board with the newest marketing trends.
Whether you have a barber shop with just one chair, a beauty salon with 20 employees, or anything in between, it is time for you to find new ways to expand your business.
A mobile app is an excellent solution to boost customer retention and increase clientele. In fact, it does not matter if you are a new business or an old one. However, if you create a mobile app for your beauty salon, it will make a huge difference.
While older businesses are resistant to change, new beauty salons are hesitant to make a mobile app because they have invested exorbitant money in set-up and do not want to incur more costs further.
Without a steady clientele, it is difficult to keep your appointment books full. A beauty salon app comes to rescue when you don't have a long list of clients.
In this post, we will discuss how a mobile app can do wonders for your cosmetology business. Let's get started:
1. Scheduling appointments just got easier
Most salons book appointment over phone calls or while the customers are in the store. Some of the salons hire resources to attend to clients over the phone.
A mobile app can be a savior in situations like these. You can easily allow your customers to set up their appointments through your app. That way, you can save time, money, and effort when you are not answering the phone or paying someone to do that.
Going mobile not only helps increase revenue but decrease costs too. In turn, it ultimately leads to a profitable and timely return on your investment.
You can even have a built-in calendar feature. This calendar feature can enable your users to see your schedule of the day or week. With such transparency, they can easily book an appointment from their mobile devices.
2. Increase customer loyalty
Creating a customer loyalty program within your app can help track how much your customers are spending per visit. This way, you can offer loyalty rewards based on a spending threshold. This strategy will enable you to reward your high-spending customers.
For example, a customer who visits for a quick haircut should not be getting the same rewards as a customer who wants a haircut, color, facial, and manicure.
Customers are likely to participate in loyalty programs that let them save money and receive rewards.
Salons with loyalty programs have an 82 percent greater chance of getting more customers. Moreover, 59 percent of people say that a mobile app is a more desirable solution for a loyalty program.
Nearly 57 percent of consumers stated that a loyalty program with VIP benefits increases their chances of participating.
If you give your customers an incentive, they are more likely to come back for more. For instance, when customers hit a certain milestone, you can allow them to use their reward directly from the app.
Additionally, it can be the biggest reason to let them spend more money each time they visit the salon. It is because spending the extra money gets them closer to a reward.
You can even set up a customer referral program within your app to increase customer loyalty. With this program, if a current customer refers to a friend or family member, they will both get some discount.
If, for example, you give your customers a direct discount, they are more likely to make a referral. Therefore, providing such services will lead to more customers as well as profits to the shop or salon.
3. Stay in touch with your customers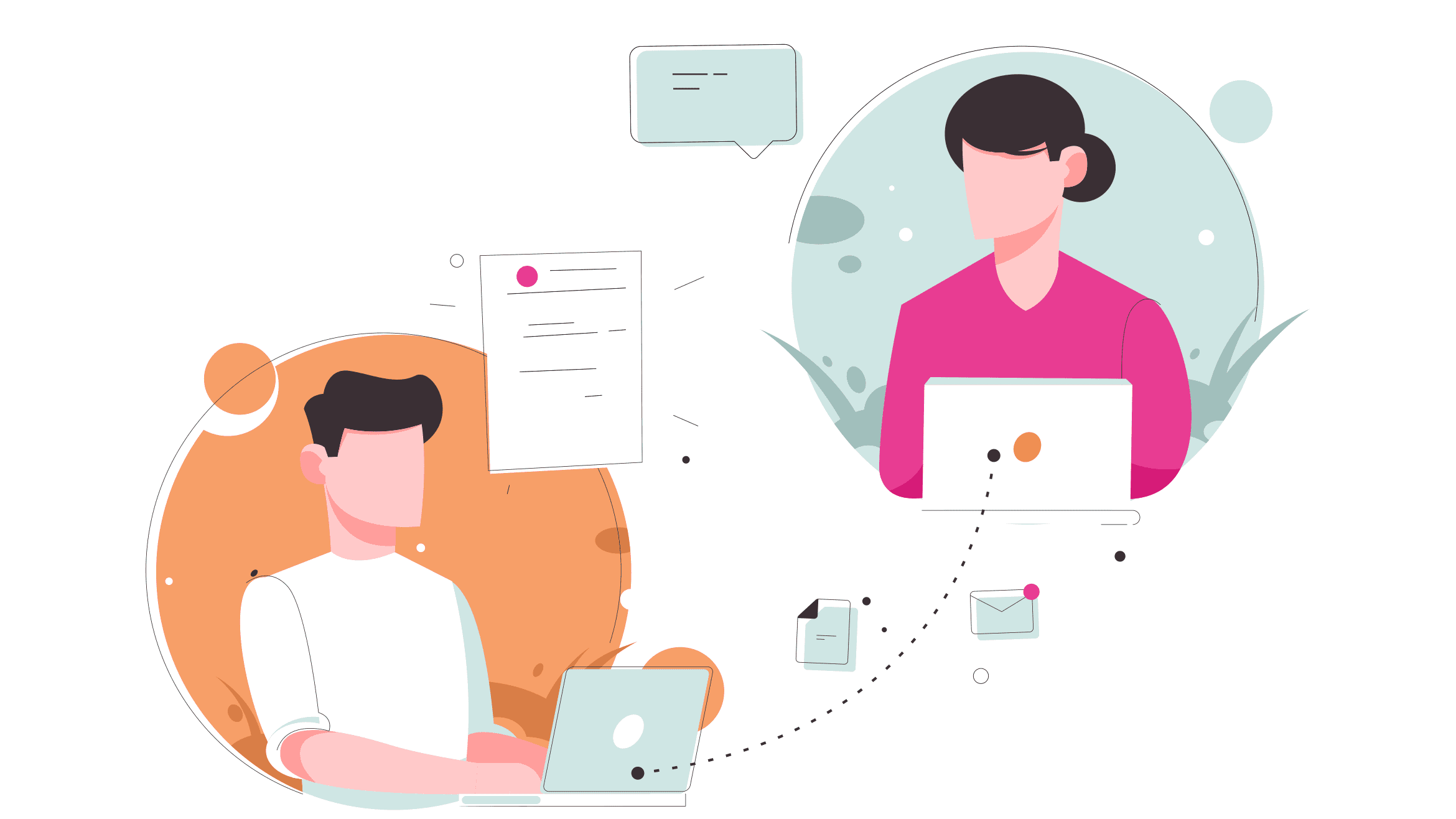 Some customers probably visit you every couple of weeks, while others maybe once a month or every few months, or a few times per year.
While you may think about them all day, it is very easy for your customers to forget about you. They could end up going to one of your competitors, as well. However, creating a loyalty program can increase the chances of retaining those customers.
Sending push notifications helps in staying in touch with your customers, even when they are not in the shop or salon.
You can even use your app to showcase what you are doing, like upload pictures and videos of new haircuts or styles.
Videos can also be a great opportunity for you to upsell your products like shampoo, gel, pomades, razors, lotion, and more.
With such activities, you can reinstate your brand value in the eyes of your customers.
4. Set up mobile app payments
Gone are the days when cash was the only payment method while visiting a barber shop or a salon.
Today, people don't like to carry as much as they did before. If you are not accepting credit cards and other electronic payment options, you will have to struggle to maintain a sustainable business model.
46% of people say that they pay cash after the service, less than eight times every month.
If your barber shop or beauty salon has a mobile app, your customers will not have to worry about carrying cash, or their credit cards for making payment.
If you have a mobile app, you can easily allow your customers to store their credit card information on your mobile app and pay from within the app.
Moreover, mobile apps have the capacity to facilitate payment acceptance from all major credit cards, including PayPal, Apple Pay, Venmo, Stripe, Google Play, and more.
You can even track your customers' purchase history if they are paying using your app. The customer data you collect using your mobile app can easily be used to reward your customer
5. Associate your app with other mobile marketing tactics
Integrating your app with social media log-ins, like Google and Facebook, makes your mobile app more accessible for app users.
Besides social media log in, you can also use your app as a way to drive traffic to your website and social pages. Uploading pictures and videos of what you are doing, what is new and what is coming up on your social media channels, helps increase downloads for your mobile app. These mobile marketing tactics will work hand-in-hand with each other.
Concluding thoughts
Creating a mobile app for a beauty salon makes daily operations more efficient.
Instead of doing tedious tasks that your app can handle, such as scheduling appointments, you will be able to spend more time working in the salon.
By following these guidelines, you will not have to worry about having an empty appointment book anymore. If you already have a website, you can consider converting your website into a native app with us.