Mobile technology has brought the world closer. It has become a necessity and many businesses have realized its potential. Today, every brand wants to tap into this mobile-friendly market.
However, budget, time and other constraints are still an issue for many brands. The process of creating and managing an app for your customers, demands time, effort, and a huge investment.
This can become especially overwhelming when the app developers or the app creators online charge a hefty sum beforehand. It can become a challenging decision to make.
But, AppMySite has a different approach. It addresses this dilemma of many brands, and enables them to create and test their product without any investment.
Sounds fascinating? Well, there is more to it! Stay tuned with us and learn all about the best WordPress and WooCommerce app builder in the industry.
AppMySite: An insight into the best DIY app builder
Before we unravel the in-depth insights, let us first give you a quick introduction of the AppMySite DIY app builder. It has been designed keeping the mobile friendly future and the needs of businesses in mind.
Today, every individual, organization or company with an online presence is a brand itself. In order to grow, all of them must cover different aspects of digital expansion and reach their customers on their smartphones.
This feat can be accomplished with an app. Hence, AppMySite is here to break the monopoly of custom app development agencies and democratize the process of app creation.
It brings the power of app building to your own hands and fingertips. Anyone can sign up for the platform and create premium native Android and iOS apps for their WordPress and WooCommerce websites.
There are many breath-taking features of the AppMySite app builder that make it the best in the league. It has become a trusted solution for many businesses and continues to attract brands and individuals.
Suggested Read: Five outstanding features of AppMySite that make it the best app builder
Build First, Pay Later: Know what it means
Let us now know all about the fascinating "build first, pay later" feature of the AppMySite app maker. Explore the points listed below and make an informed decision:
#1: Free subscription and onboarding
There are many technological and software services that compel their users to pay even for getting a subscription on their platform. Whereas many of them have a complicated onboarding process.
This is not the case with AppMySite. All our customers can subscribe to the platform for free. The onboarding process is really effortless and smooth. Users can sign up and start building their app immediately.
#2: Avail the benefit of free resources
Designing a mobile app often requires many creative artworks like pictures, illustrations, and more. While the process of building your app from scratch is really easy, we also offer a free image library.
You can use these tools and resources to design your app icon, layout, screens, and more. All our tutorial resources also come in handy, and for free. You can use them to simplify your journey even further.
#3: Download and test the fully built app
As you progress with the app designing process, you can monitor every change you make, on a live preview pane. This makes the app building process more accurate, informed, and flawless.
Thereafter, users can also download the fully built app and test the app on our emulators. You can test the app for multiple operating systems, device, and screen types. This process is also a part of your free subscription.
#4: Power up with affordable add-ons
AppMySite also offers multiple add-on solutions that have been designed to meet the needs and demands of our wide range of customers. All these add-ons are extremely affordable and easy to use.
The add-on solutions cover a wide range of things from design to functionality, and more. You can read the blog suggested below and know about all the add-ons in detail.
#5: Only pay to publish for Android & iOS
Now that we are done with the "build first" sections, let us talk about the "pay later" part of the experience. Like we said earlier, you can create your app from scratch and test it for free. You will have to create only one build for both Android and iOS.
Once you are satisfied with what you have built, you can proceed to upgrade your subscription. Pick the package and pricing plan that suits you the best and proceed. Publish your apps for Android and iOS users and join the mobile app industry with ease.
Suggested Read: 11 Add-on solutions by AppMySite that can supercharge your online business
Try the platform for free today!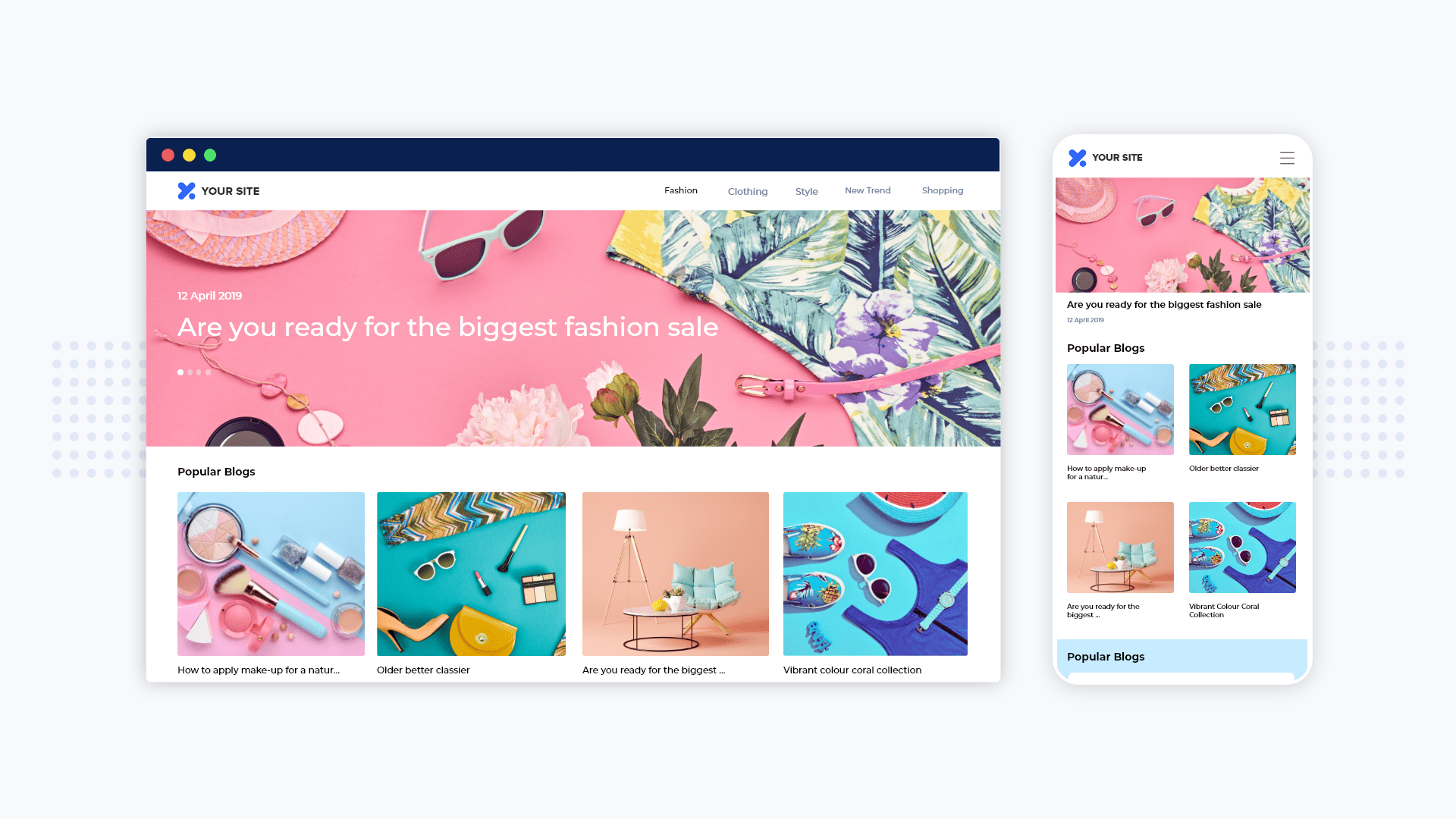 Intrigued by the idea? Why wait when the world is shifting to the mobile-first approach? Create an app now and publish it for the Android and iOS users.
Enter the mobile app market with a powerful native app for your business and offer one touch access to your potential customers. Stay close to your buyers and inspire more conversions.
Check out the free online app maker by AppMySite and subscribe to start building your app immediately. Build, customize and test your app for free and proceed to power with add-ons!
When satisfied, proceed to publish your app for Android and iOS users and reach your mobile-friendly customers without any hassle. Create an app for your WordPress or WooCommerce website and grow your business!