Mobile apps have become the best tool for almost every need today. This includes communication, association, shopping for products and services, endorsing a brand, and more.
It has also evolved as a source of income and doing business. In-app ads have become especially powerful as a source of endorsement and monetary profits.
AppMySite, the best DIY app builder, can not only enable you to make your own app without coding, but also makes it easier to place effective banner ads within your app.
Today, we are here to discuss about the same. So, stay tuned with us and discover some helpful tips and tricks for creating in-app banner ads and monetizing your mobile apps.
In-app banner ads: An introduction
In-app banner ads can be a great source of income and promotion. If you have an app for your business, you can use it to promote third party products and services, and grow your income.
In-app ads can be more effective than mobile website ads, for the following reasons:
Websites use cookies whereas apps use device id that tends to be more accurate
It is easier to block ads on websites as compared to mobile apps, hence apps are more viable
Mobile apps have higher average session time than websites ,making it more effective
Websites rely on web activity to assess consumer persona whereas apps can gather varied information like name, age, gender, location, device type, OS, and more.
Banner ads can be one of the best forms of in-app display ad formats as they are simple, catchy, and highly effective. It is often perceived as a section of the app content and gets more attention.
Benefits of placing in-app banner ads
Before we share the helpful tips, let us walk you through some benefits of placing in-app banner ads. Some advantages include:
#1: Focused targeting
Unlike websites, apps do not attract any unwanted traffic. Only the kinds of users who wish to engage with your app genuinely, will download and use it. Hence, in-app ads can turn out to be better.
It has a ready-made platform of audience that you can focus and target upon. This can make the advertisements more impactful and effective.
#2: Easy implementation
It is extremely easy to create and implement banner ads. All you need is a specific goal in mind, a great content copy, an ad creative and a great app that has the ability to attract users.
With tools and apparatus like AppMySite and Google AdMob, all this can be achieved easily and effortlessly. You will not need an additional infrastructure for monetizing your app.
#3: Low expenditure
In-app ad placement needs low to zero expenditure. In fact, it can be a great source of income without any capital investment. You can place in app ads and also earn money from endorsements.
You can also decide your own affiliate partners and parameters of the revenue collection. You can get paid for every click, impression, sale or more.
#4: Better response rate
In-app ads can actually have better response rate as compared to other ad formats. You can easily assess the behavior of your audiences.
Based on the nature and behavior of your audience, you can pick ads that can be useful for your existing app user base. Pick your affiliate partners accordingly and make the most of the ads.
#5: Increased revenue
As discussed above, in-app ads can be an amazing source of added revenue. It needs no inventory, supply or delivery infrastructure, or anything intricate.
Unlike other forms of app monetization, it is not complex but pretty straightforward. You get paid for the amount of traction you get on the app.
Suggested Read: Discover the easiest way to grow your profits with Affiliate Marketing
Tips to make the most of banner ads
Let us get right to the chase. Go through the tips and strategies listed below and create effective in-app banner ads:
#1: Narrow down your goals
It is extremely important to identify your goals and narrow them down to absolute targets. This will help you align things in a more effective and viable manner.
For instance, the primary goal of an ad might not necessarily mean monetary gain. Ads can also be placed for the sake of exposure, brand or product awareness, and more.
#2: Choose the right partners
Whether you are placing third party ads in your mobile app, or approaching some other app owner to place ads for your brand, choosing the right partners is extremely important.
Similarly, choosing what you endorse and how you endorse should also be considered seriously. You can lay out the parameters, conditions, etc., accordingly. This will determine the success rate of your monetization or promotional endeavors.
#3: Design aesthetic creatives
The success rate of the ad determines the success of the campaign and the returns it will generate. This depends greatly on the aesthetic appeal of your creative banner.
You must seek professional assistance for creating the ad copies and content. If you are allowing third-party creative and content, make sure that it identifies with your own brand identity and app UI/UX standards.
#4: Focus on consumer needs
When selecting banner ads to place within your app, you must focus on the needs of your customers. Ads that are extremely irrelevant can annoy your users and make them abandon your app.
You can pick ads that hold some significance for your app users and turn out to be helpful. Thus, the best approach is to pick ads that agree with your own brand image and identity.
#5: Double check the placement
The placement of the ad can have a huge influence on the click-through and success rate. Hence, choose the spot on your app real estate cautiously and smartly.
Pick the pages and app screens that are relevant to the ad and are likely to attract more engagement. Also, try placing the banner ad above the fold, and ensure that it is adaptable and viewable across multiple devices and screen types.
Suggested Read: Five things to consider before creating an in-app ad for your business
Create & monetize apps seamlessly with AppMySite!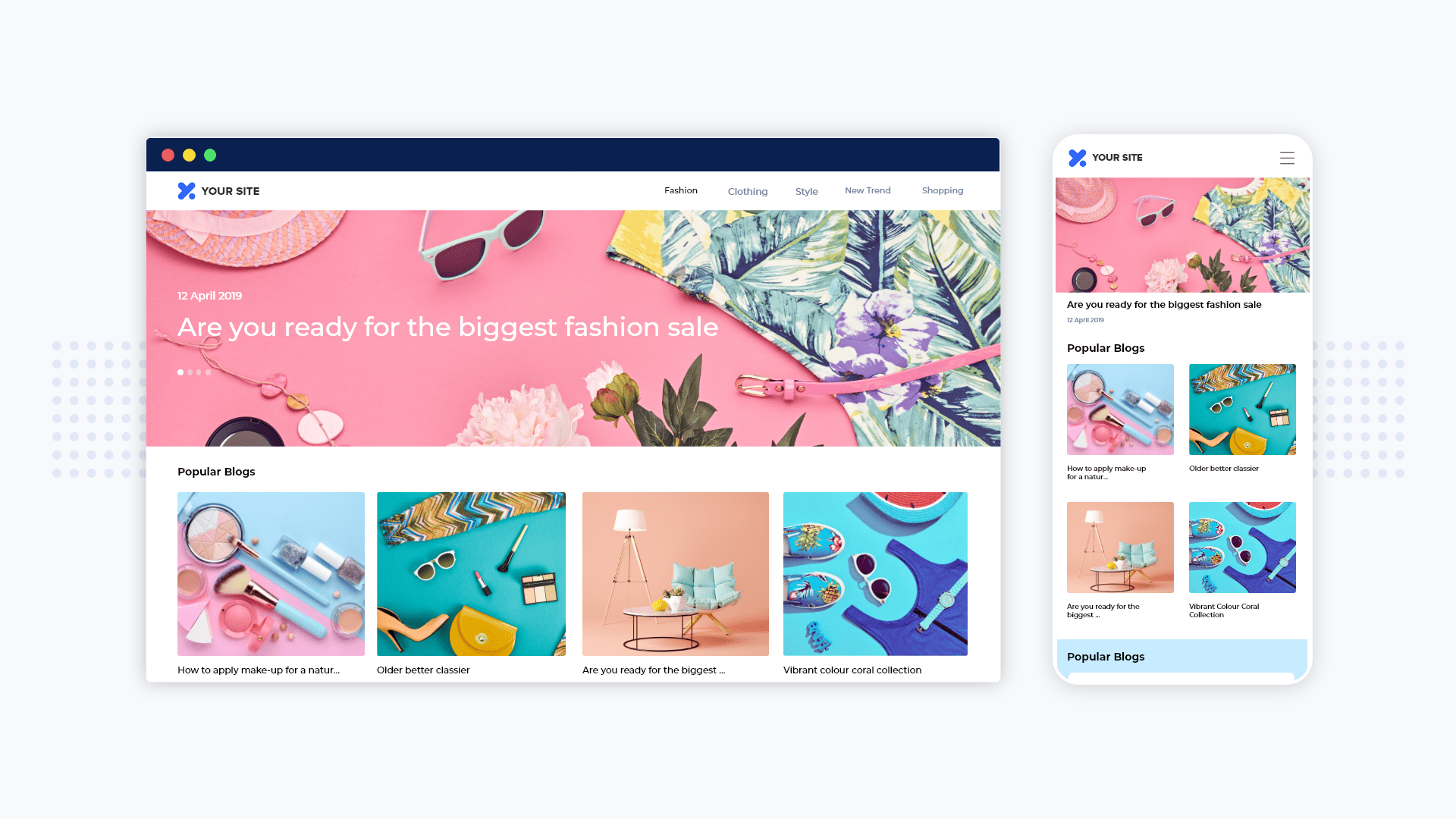 As we stated in the beginning, AppMySite makes it easier to create apps and then monetize them with in-app ads. You can activate this feature as you create and generate a build of your Android and iOS apps, or any time during your subscription.
All you need to do, is sign up for AppMySite free app builder and start creating your app immediately. On the app builder, you can set up in-app ads via Google AdMob under the App Monetization section.
That was all from our end today! Stay tuned to this space and keep discovering more such informative and entertaining content. Do not forget to checkout our featured blogs and level up your mobile app development and marketing game!