Mobile apps are doing more than what one could have imagined at their inception a few years ago. Our usage of apps is not just limited to shopping, reading, playing games, or ordering food anymore.
Mobile technology and apps are being used for many functional and significant purposes in multiple ways. Apps are now an indispensable part of many businesses, and their significance has been established across verticals.
Ever since it has become easier to create Android and iOS apps online for free with DIY tools, more and more businesses are going mobile. Brands and industries are aiming for customer satisfaction and convenience through apps.
The same goes for businesses that work on a membership model and require people to sign up for their programs and services. Membership apps are the new trend on the horizon for industries that align with this model.
Read our blog till the end and find out all that you need to know about memberships apps. Discover the benefits of creating apps for your members and implement the tips and strategies listed below. Let's begin!
What are membership apps? An Introduction
Memberships apps, just like membership websites, are platforms where businesses and organizations enable people to get access to controlled content, resources, services, etc.
Membership management software are being heavily used to design and implement such features across the platform by many businesses that treat their customers or clients as members.
Apps make this access and membership management easier for both parties (providers and consumers) by offering mobility and portability and other related benefits that are a part and parcel of mobile app technology.
For instance, you can go through the examples listed below and understand the industry applications of membership apps:
A gym owner can create a gym membership app for its clients where they can register and manage their day to day activities and engagement.
A salon or clinic membership app can allow regular customers to manage appointments.
A club membership app can make it easier for customers to become a part of a community, manage their activities and receive regular updates.
A membership app for an event management company can inform users about events and other details and let them book tickets in advance.
A library owner can create an app for all the registered readers and give access to digital copies of premium books.
A grocery, retail, eCommerce or any other store or shop can have a membership app for its regular customers where they can keep a track of the loyalty programs. E-commerce app developmentis thus a viable option for businesses to grow online and gain loyal customers.
A social help group can have membership apps for raising funds and gathering volunteers for welfare programs.
Basically, there are endless ways in which membership apps can be used for various industries. Eventually, a membership app can be free, paid or subscription based depending upon the needs of the company. In fact, the entire modus operandi and methodology of a membership based app will depend upon the niche, industry type, business goals and purpose of the app.
For instance, an app can be made entirely for members only or the member-only access area can be created within the app and some access could be limited. For example, many newspapers allow customers to read articles for free, but push a membership plan for downloading e-papers, notes, pdfs, etc.
Suggested Read: Best practices for creating engaging News Mobile App – A complete guide
Additionally, while some apps may have one defined operational standard for all members, others may have tiers and allow different features for different levels of membership. This could be based on the pricing package, duration of engagement, level of loyalty, and more.
In fact, a membership app may include the features of other app categories and integrate multiple mCommerce features within itself. It may allow people to shop for commodities like eCommerce apps, discover content like blogging and news apps, connect with communities like messenger apps, and more.
Basically, membership apps are like advanced versions of those apps that work on subscription model. However, unlike subscribers, members may not just limit themselves to unlocking a service or feature but do much more than that with a feeling of inclusivity.
Purpose & Benefits of Membership apps
The main purpose of membership apps is to digitalize the process of membership management and offer a mobile platform to both businesses and consumers for monitoring and managing their membership related information and tasks.
The essential purpose of membership apps may vary from one industry to another, depending on the kind of membership and the industry. However, some underlying benefits of membership apps remain the same.
You can create a membership app and ensure the following benefits:
#1: Offer ease of accessibility
Customer satisfaction can play an instrumental role in the success of your brand. The best thing about having a membership app is that you can ensure an amazing experience for your customers or clientele and use it as a leverage for your own growth.
Mobile apps are the need of the hour and most of your customers will be smartphone users. Being available at their fingertips through an app will only impart more convenience and ease. The accessibility and management of membership will become effortless and hence amplify engagement.
#2: Streamline business operations
Mobile apps can also make life easier for business owners and enable them to get more authority and control. It can streamline your operations and make everything more organized and systematic.
Having a membership app for your customers can also open new horizons as you can try new things. You can create loyalty programs, build multi-tier access level to your products and services, and more.
#3: Add a personalized appeal
A membership app can help you segment and understand your customers better. This can enable you to offer a personalized experience to each and every customer based on their choice of membership plan, opt-ins during onboarding, app usage behavior, and other analytics.
For instance, if you have divided your membership plans on the basis of features, then based on the customer's choice of the plan you will be able to learn about their goals and expectations. Based on all these factors, you can offer personalized recommendations to the users.
#4: Leverage data availability
Mobile apps can prove to be data mines. Having an app can give you access to all kinds of data related to your customers. For instance, you can get access to email addresses and grow your mailing list.
Additionally, you can also get access to customers' personal details and demographics. You can use all the information to optimize their experience further and make better marketing and branding decisions for your business.
#5: Boost loyalty and conversions
Memberships apps attract customers that are ready to get invested in your brand and spend their time and resources on it. You can use the app to boost your new or existing customers loyalty. Once you have an app, you can also reach out to the lapsed customers and introduce them to the app with re-targeting and engagement campaigns.
This targeted and straightforward approach, coupled with all the factors listed above, can prove to be really beneficial for your conversion rate. Turning your visitors to customers and customers to members can amplify your conversions and increase your ROI (Return on Investment).
Suggested Read: Why build a loyalty app to boost customer satisfaction?
Salient features of a great membership app
Let us now discover a list of features that can make a membership app more viable and powerful. Go through the list below and learn about such features:
#1: Easy on-boarding
The mobile app you build for your members must offer an effortless and smooth on-boarding experience. You should offer multiple sign up options to your customers like signing up via email, Google, Facebook, etc.
It will set the tone for their entire journey and help you collect crucial information about the customers. So, design your welcome screens and onboarding pages smartly and make the experience as seamless as possible.
#2: Seamless navigation
Offer a frictionless navigation experience by designing a high-functioning native app with a stunning home screen. Make the contents of the app easily discoverable by creating a smart menu with organized categories and sub-categories.
Design your CTA (Call to Action) buttons smartly and inspire people to take the desired actions within the app. Make it easy for your members to reach from one point to the other in the app and help them move ahead the purchase cycle.
#3: Appealing content
The app you build for your members must offer them a feature rich experience. Therefore, all the design and content related decisions for the app should be taken cautiously. You must try to keep your brand messaging and content consistent across all the platforms.
When adding content to the app, try to focus on aesthetics as well as the messaging. Choose creative and appealing themes and typeface and make your message concise and brief. Also try to customize the content as far as possible and make it stand out for each and every user.
#4: Effortless payments
Payments are an integral part of membership apps. You will need to maintain bills, invoices, payments, cancellations, subscriptions, and a lot more, depending upon your niche. Therefore, the app should be equipped to handle the payments coming from the members in a safe and secure environment.
In fact, it should be integrated with the same payment gateways as your website. You can also make the payment process effortless for your customers by adding carts and product filters if suitable as per your niche and business goals.
#5: Different access levels
Having a membership app may also require you to restrict and control the access to various screens and features of the app. Thus, the app should be equipped to handle different levels of membership.
Let users know how they can opt for certain membership and what access and features they can enjoy at the level. Also ensure that the app is scalable enough and enables your users to upgrade or downgrade on the membership ladder.
#6: Strong in-app communication
The mobile app should come with in-built messaging and communication features. This may include push notifications, prompts, space for adding ratings and reviews, space for displaying ads, integration with social media channels, etc.
You can also have an in-app forum for discussions. Here you can let the members communicate with each other and help each other with their experiences. Additionally, do not forget to add a share button in your app and enable users to share the app in their circles.
#7: User analytics
When you build a membership app, ensure that you are also equipped to get crucial analytics and data related to the app usage. Having access to critical data and information can help you make better branding and marketing decisions.
For instance, you can track installs, uninstalls, new membership requests, cancellations, upgrades, downgrades, and more. Use the information to create new campaigns and take new initiatives for your business and take it to new heights by harnessing the power of data.
Suggested Read: Ten essential features you should have on your WordPress app
How to build your own membership app on a budget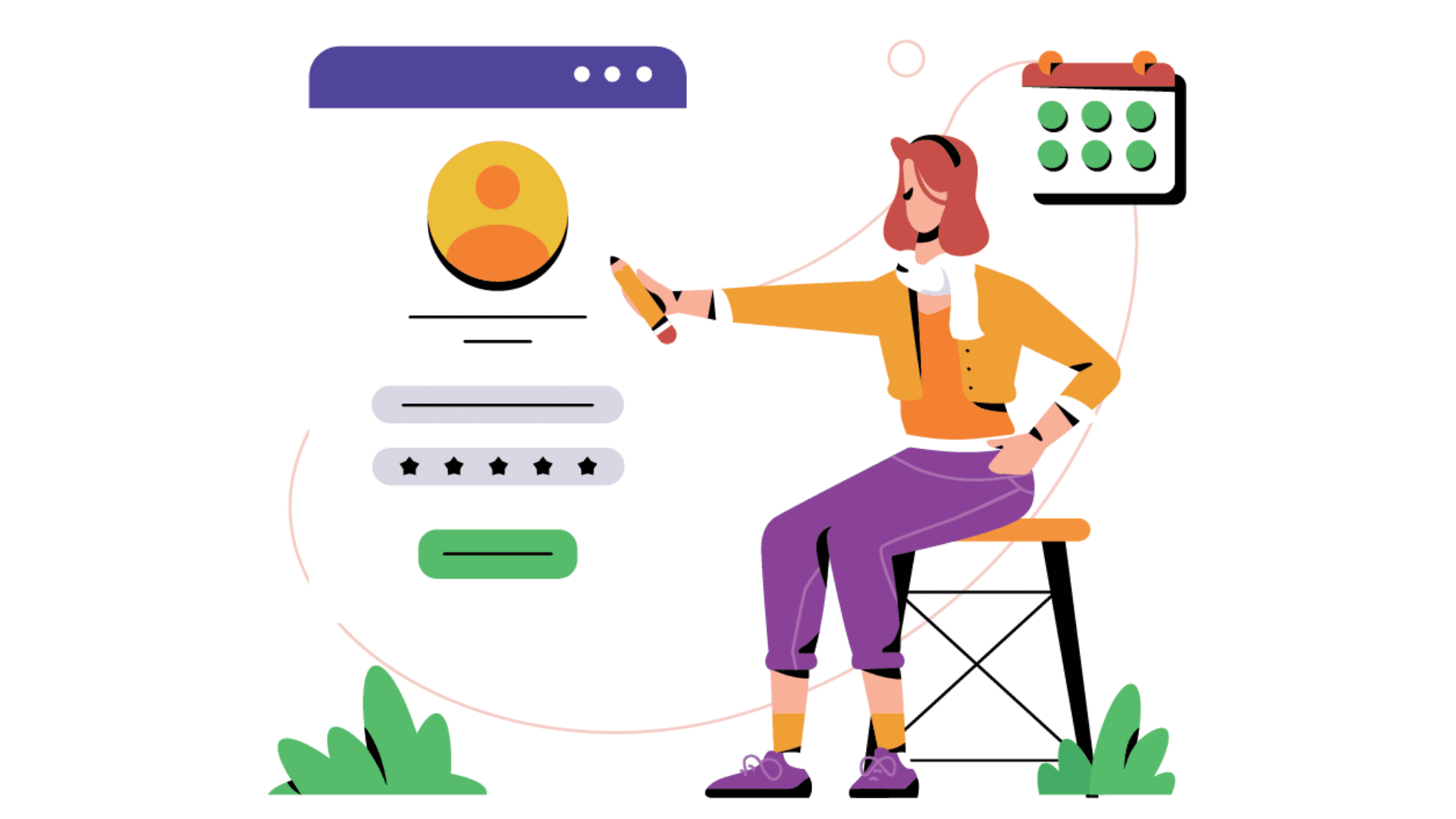 Now that we have covered all the other crucial aspects, let us discover how you can initiate and accomplish the process of building apps for your business. Go through the two sections discussed below and know all about it!
Start with creating a WordPress membership site
(You can skip this section if you already have a website.)
Start with creating a membership website for your business or organization. We recommend WordPress as it is the most customizable, affordable, and also the most popular CMS in the world.
You can go with the self-hosted WordPress.org version for unrestricted access and complete flexibility. (Read our blog to know the difference between WordPress.org and WordPress.com).
Assemble the hosting account, domain name, and other essentials. You can go through our blog and learn to set up your WordPress website with ease. Next, go ahead and select a WordPress membership plugin to enable membership features.
This selection will depend on your goals and requirements. For instance, if you just want to enable user registration, you can use WPForms. It will enable you to create user login and registration forms and give some access to the visitors like article submission, commenting, etc.
However, if you want a full-fledged membership experience then you can go with a plugin like MemberPress that comes with many advanced functionalities. You can activate the plugin, add payment methods, create membership levels, set access restrictions, and more, to set up a full-fledged membership website.
Suggested Read: How many plugins is too many? Here's how plugins can slow your website speed
Turn the WordPress membership site into an app
Once your membership website is up and running, proceed to convert your WordPress website to an app and unlock the opportunities of the mCommerce universe. You can sign up for a DIY code-free app builder and get this done on a budget.
In fact, DIY app makers like AppMySite can enable you to create your own app, customize the appearance and layout, point and add relevant features, and do all that one manages to accomplish after hiring professionals or agencies and spending a huge number of resources and a huge amount of time.
Publish the apps on Android and iOS platforms and go live. Offer the convenience of apps to your members and enhance their experience. Keep them engaged with your brand and increase the life-time value of your customers by ensuring an unmatchable experience.
Suggested Read: 10 statistics that show why you should create an app for your business
Wrapping up!
That was all about membership apps. If the idea has intrigued you and you want to create a membership platform for your business, then go ahead and build a membership website and app.
Follow the tips listed above and make informed and strategic decisions. Harness the mCommerce industry to the fullest and be ready for the mobile friendly future.
Stay tuned to this space and also checkout our other blogs to learn more about WordPress, WooCommerce, mobile app development, mobile app marketing, etc.
Go mobile and take your business to new heights. Do not forget to subscribe to AppMySite for free and explore our platform inside-out!