The consumerization of technology is bringing the world closer and bridging the gaps between sellers and buyers. The advancement and proliferation of apps is proving to be especially revolutionary in this regard.
Businesses are using it to the full potential and making the most of the mobile friendly market. In fact, the availability of free website makers and free app builders has made it easier for all kinds of business, however big or small, to enter the online realm.
However, just having the resources and infrastructure is not enough. You will also need to be updated with the latest trends of marketing and branding and unleash their power to achieve the best results.
In this article, we will discuss one such trending model of marketing that can help you endorse your mobile app and enhance the overarching reach of your business.
We will talk about the AIDAR model in detail and learn all about its application in the mobile app industry. Stay tuned and discover the best strategies to use this model effectively and ensure unprecedented success.
Suggested Read: Popular mobile app marketing techniques – The complete guide to success
AIDAR Model: An Introduction to the concept and benefits
The marketing and advertisement industry has been constantly evolving itself to meet the ever growing consumer needs and demands in new ways.
The innovation has led to the ideation and conceptualization of many purchase funnels, marketing, and advertisement models. The list is quite big, and it is not possible for every business to implement them all.
Hence, in order to make your job easier, we have picked one of the simplest models that is quite productive and useful. Today, we will talk about the AIDAR model of marketing that traces the different stages of a buyer's journey and dictates initiatives accordingly.
The acronym AIDAR in the name of the model stands for the five important steps: Awareness, Interest, Desire, Action and Retention. These five stages capture the end to end process a buyer goes through, and today, we will discuss each five of them in detail today.
Five stages of the AIDAR model and their relevance
Let us explore the five different stages of the AIDAR model in detail and know more about its application in the mobile app marketing universe.
#1- A: Awareness
The first challenge after setting up any business or launching any product is to inform the consumers about it. Same goes for app marketing and thus "Awareness" becomes the first step of the AIDAR model.
This is the first step of the marketing funnel where we aim to create brand awareness or establish a relation with the potential consumers.
The concept behind this step is simple. If you want people to discover the app and use it, you will have to inform them about it first.
There are a number of steps that you can take to create awareness about your mobile app amongst potential users. You can begin in the following ways:
Start by creating a blueprint for your app launch, promotion, outreach, and user acquisition strategy

Find and make a list of the channels and platforms you can use to create awareness about your app

Endorse your app on those platforms, especially social media, and let your new, existing, or lapsed users know about the app launch
Create digital launch events, send social media invites and call users to join
Create a potential user database and send push notifications, messages, emails, and more, to those users

Use as many marketing, publicity and PR tools and techniques as suitable and productive
Result: The customers will be aware of the app through on or more source(s).
Suggested Read: All you need to know about mobile app Push Notifications – A complete guide
#2- I: Interest
Once you have made the consumers aware of the app, you will need to pique their interest in the app. Build a marketing hype and create curiosity about your product among people.
Focus your attention on making consumers interested in the app. You can use the same resources or channels that you used for creating awareness, to build the consumers' interest.
This step is very crucial as it prepares the users to interact further with the brand. You can also segregate your audience at this step and approach the different set of people differently.
For more insights and ideas, explore the points discussed below and know how you can make people interested in your app/brand/product:
Make use of strong interest generating content strategy for promotion

List the benefits of your mobile app and generate interest among the potential users

Pose a problem or situation and tell users how you can resolve it with the app
Build curiosity and use dangling attributes in your marketing, like 'Click here to know more'

You can also curate special offers, discount campaigns, or more that may interest potential buyers

Send marketing messages, push notifications, email, etc., to let consumers know of the offer

Use related links to redirect interested users to the app stores or your website
Result: The customer should pass the stage of "ignoring the ad or app promotion content" and have his interest generated in the app. The consumers should not only be interested in the app, but also look forward to exploring its various aspects.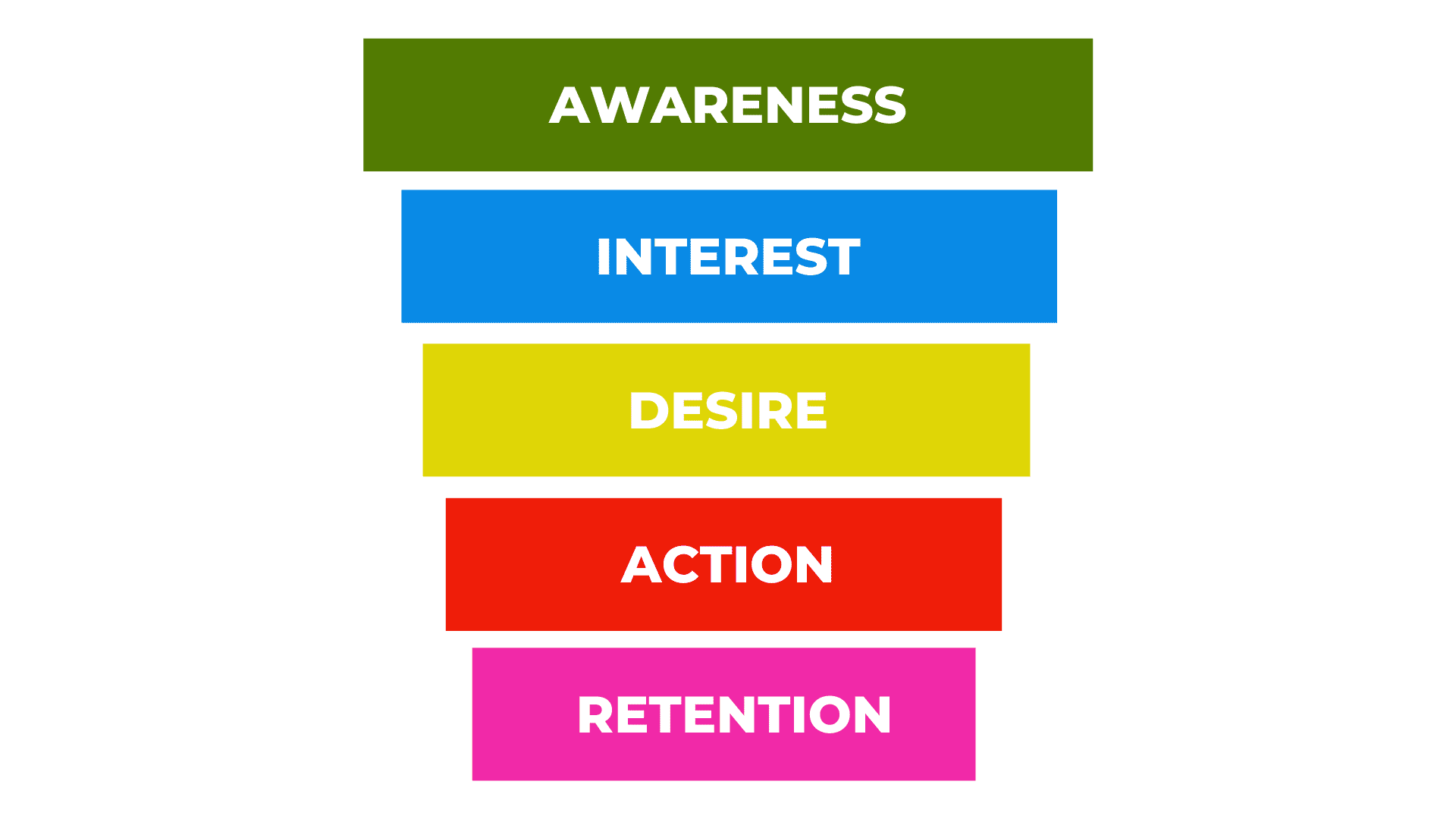 #3- D: Desire
The best marketers understand that the market does not run on "needs" but "wants". Hence, a brand that manages to create a desire for its product amidst customers, succeeds in generating traction and conversions.
Even if your app is not highly "needed" by the people, you can still make it "desirable" for them. In fact, this is the stage that determines whether the customer will take the decided course or not.
In order to make your mobile app desirable, you can follow the strategies discussed below:
Focus on highlighting the USP (Unique Selling Proposition) that has qualities to attract potential users

List the services, products or features that make your app useful and desirable

Build personal and emotional connection with customers to initiate dialogue

Gain the trust of your users to learn about their desires, and tap into this possibility

Monitor the activity of your potential users to see what they might be interested in

Show products that are likely to tempt users and meet their needs or wants

Collect useful data to create offers that users fail to resist and ask questions that they respond positively to
Result: Users will feel intrigued about your app and products and approach you. Make their journey easier as they desire to download the app or make a purchase through the app, and explore their options.
#4- A: Action
This is the most crucial step of the funnel and it requires for you to be highly strategic and agile. Only the customers who will turn out to be beneficial for you, will reach this stage.
As the name suggests, this stage is all about inspiring actions that lead to conversions. This is the point where users will take the desired action like downloading the app, making a purchase, or more.
Take cue from the suggestions listed below and ensure that you generate traction and conversions. Enhance the process in the following ways:
Be pro-active and read the signs of consumer engagement that suggest action

Ensure that the infrastructure or system is actionable and assists the users

You can also send links or trigger messages to consumers that are likely to act

Include strong CTA (Calls to Action) buttons in your messages and add compelling content

Use focused language and clear terms like 'Install App', 'Buy Now', 'Download', and more

If the consumer aims to shop, ensure that the entire process till the checkout is smooth and easy

Also ask people to drop reviews, ratings & feedback as they complete their action
Result: The user will be ready to act by this point. They will install the app and explore it. Ensure that you design an app that is capable of "making a good first impression" and holds the attention of the users.
Suggested Read: Call-to-Action buttons – All you need to know about high conversion CTAs
#5- R: Retention
This is the final stage that focuses on retention and reordering. This the conclusive stage of the AIDAR model of marketing that culminates your efforts and decides the fate of the endeavors.
Once you have gathered enough data and attracted a good number of downloads and installs for your app, you can start making efforts to retain them.
You must also study the behavioral response and action-based statistics of the users and redesign your campaigns accordingly. It will help you in taking better and more user-centric business decisions.
Turn your users into loyal customers and boost conversions, with the following strategies:
Make efforts towards retaining the users you have earned by far

Customize the offers, rewards, discounts, etc., for the consumers and make them come back

Also ask users to review or rate the app and share it in their circle

Use the 'rewards and referrals' technique for better branding and retention

Incentivize your loyal and existing users for their app engagement and frequent sessions

Collect the empirical data of your installs, downloads, etc., and analyze it
Result: The users will start responding to your sales and marketing messages and return to explore the app and make purchases frequently. Curate special and customized offers for the returning users. You can also ask them to refer the app in their circle and incentivize the process with referral and loyalty rewards.
Suggested Read: Making users come back: How to enhance app user retention?
Make your business more mobile-friendly with AppMySite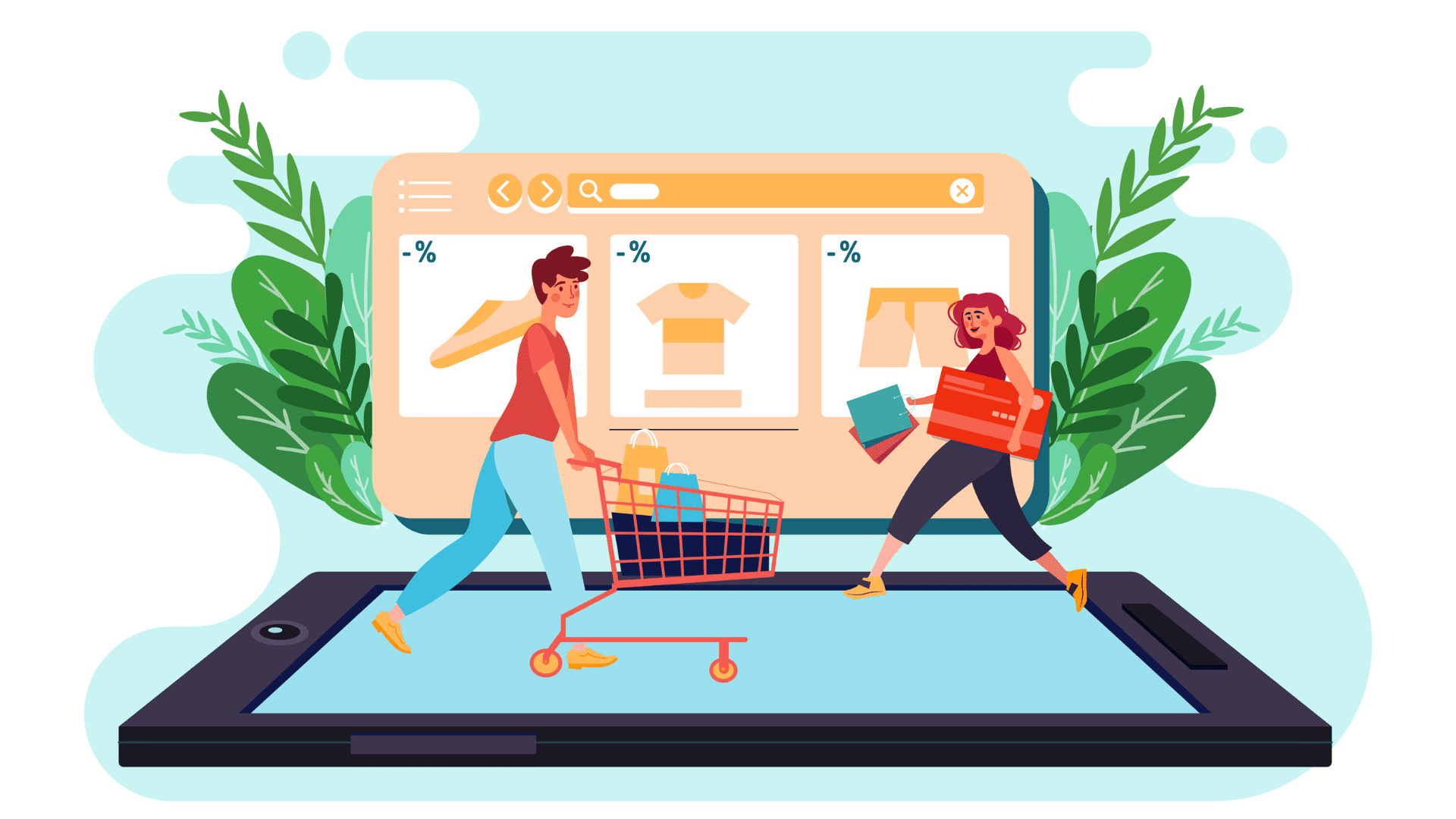 This was all about the AIDAR model of mobile app marketing from our end today. Now that you have all the insights about its concept and application, you can create your own AIDAR marketing campaign to achieve unprecedented results.
However, if you feel that your app is not propitious enough to support your marketing and branding initiatives and bring in profitable business, then it is time to abandon it.
Worried about the budget and efforts needed to create a new app altogether? Worry no more! Just subscribe to AppMySite mobile app builder and make a dynamic new app without spending a fortune.
This DIY solution enables you to convert WordPress to app without writing a single line of code. Unlike other DIY app builders that deliver average performing web view or hybrid apps, AppMySite delivers high-performing premium native Android and iOS apps.
Suggested Read: Native app vs WebView app – Which path offers better odds of success?
Besides the lucrative app building and marketing support features, it also comes with a range of add-on solutions that help you earn the brownie points in the mobile-friendly online business realm.
So, what are you waiting for? Go ahead and create your own app to attract the new age buyers. Endorse your app using latest marketing methods and befriend success effortlessly. May the force of technology be with you!