Image credit: The conversation
Apple manages to move eye-balls and create a buzz every time it launches a product, gadget, accessory, software update, etc. It easily makes headlines with every new development.
However, this time the change is huge and totally deserves all the attention it has already started to gain. This time it is the iOS 14 update that has caused much turbulence on the internet.
Even giants like Facebook have started strategizing and making concrete changes to their system in order to comply with the new iOS standards. This attention is all justified and how!
It is bound to affect every aspect of the app industry that may include custom app development, building app with the online app makers, app marketing and promotions, in-app advertisements, App Store Optimization, and more.
Suggested Read: A complete guide to understanding the concept of App Store Optimization
In fact, the iOS 14 update is going to change things in a way that is really tough to be fathomed right now. However, we can still learn what we can, and be prepared for the changes.
So, embark upon this insightful journey with us and learn how the iOS 14 update is going to change things for the mobile app industry. Let us start without much ado!
What changes with the iOS 14 update – The major developments
Apple has described its iOS 14 update as "Looks brand new. Feels like home." As per the claims, the apps are now to become "even more intelligent, more personal and more private".
As usual, the update focuses on making the users' experience more rewarding, smooth, intuitive, aesthetic, personalized and secure. In fact, there is special focus on the security and personalization department in this update.
The list of changes and upgrades is huge, but some changes are more significant and prominent than other. We have picked five major developments that concern the app industry, including app makers and marketers.
We will discuss the five major changes one by one and also emphasize on its impact. You can also discover some brownie tips that will help you to deal with the changes sportingly and successfully. Let us begin!
#1: Privacy Guidelines
One of the biggest announcements that has taken the industry by storm is the privacy updates that will make the significance of IDFA null and void. IDFA (Identifier for Advertisers) is the ID used by apps that run on Apple's devices.
The customer usage behavior and purchase data are collected by the IDFA and shared with the app developers, advertisers, MMPs (Mobile Measurement Providers), etc. It powers the marketing and advertising strategies of these entities by creating an identity graph.
However, with the release of iOS 14, the app users will now get the power to opt in and opt out of the process of sharing data with these identifiers. Users can now choose to restrict the access to their data like their location, gender, age, contacts, preferences, usage behavior, etc., thereby not allowing one app to get information from or intrude the space of the other apps.
Impact:
The advertisement agencies and marketers will get severely affected as they will practically become data blind. Users are less likely to share their data voluntarily so it will become tough to show relatable and customized ads from other app providers, eCommerce brands, etc.
Even Facebook has stated that it expects a 50 per cent cut down on audience network revenue and huge dip in user level targeting. The release of SKAd Network by Apple will only enable tracking of crucial app metrics that will not be shared with advertisers.
Tips:
Take the harbinger as an opportunity and start preparing for the changes now. Learn to access consumer data as and whenever possible and encourage users to grant consent. Keep a keen eye on the strategies of the heavyweights of the industry and try to learn and implement.
#2: App Clips
App store screenshots and videos have been existent for quite some time. These assets have been enabling app providers and businesses to list their apps in the most elegant manner. It also helped in getting better ranks and visibility on the app stores by catching the attention of the potential users.
However, the process will become more intuitive and informed with the launch of "App Clips". It will add a new dynamic to the app previewing process and users will be able to experience some features of the app even before downloading it.
Impact:
The app listing process will not just be all about aesthetics anymore, but the apps will be judged from a feature point of view. Users will be able to get a first-hand experience and make a more informed decision about downloading and using the app.
Tips:
Emphasize on your app store listing efforts and go that extra mile. Try to use this feature to your benefit and make every view you earn on the app store count.
#3: Featured Cards
Featured cards is the section of highlighted apps on the Apple app store. In iOS 13, the second organic app suggestion appears below the featured card section. However, post the update, the organic suggestion will get pushed to the third position, thereby increasing the competition.
Apps that will appear in the Editorial section will have a "Get" button that will enable direct download from the search page. Clearly, the rate of organic downloads will be affected as users tend to choose from the very first few app suggestions.
Impact:
The competition between organically displayed apps will increase and their rate of installation will get affected. There will be a race to make it to featured cards section as it will prove to be quite viable.
Tips:
As the competition will be between two cards and one organic app, ASO (App Store Optimization) will get tougher. Start leveraging your ASO efforts in order to make it to the top ranking apps.
Suggested Read: How to design the App Store Screenshots of your mobile app
#4: Enhanced Search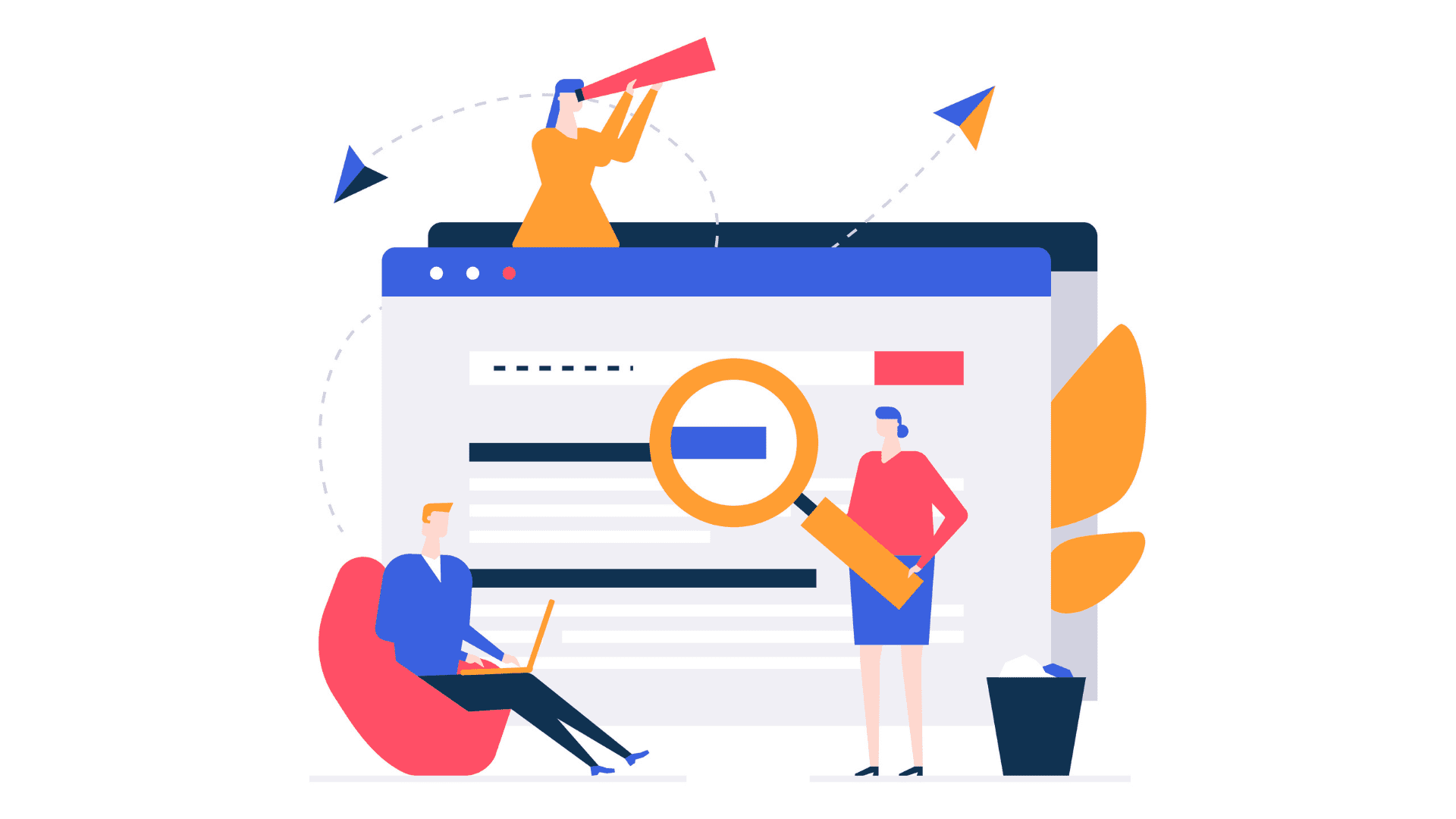 Often while typing in the app name or function in the search bar, users tend to commit spelling mistakes that lead to the omission of many apps. However, with the enhanced spell search and auto correct features accompanying this update, the process of discovering apps will become more advanced.
The Apple App Store will also autocomplete the searches as the predictive text will appear as hints for the app users. This will again give leverage to more popular searches and the apps with generic names might also get some advantage.
Impact:
The users will be able to make more responsive and smarter searches with the auto correct and auto complete feature. The ASO strategy related to the wrong spelling classification will also change, thereby focusing more on the actual functionality than grammar.
Tips:
Try to choose an app name that is easy to spell and aligns with the app industry or purpose. Analyze the spell and predictive text algorithm of the existing app technologies to plan and act accordingly.
#5: App Review
Apple's app review policy and guidelines is quite strict and standard. It ensures that the iOS app submitted to the app store is of premium quality, is highly functional and meets the global ethics and performance standards.
Although there is no major change to the policy stated as yet, the app review guidelines might get a bit sterner with the release of iOS 14. Apple may pose some specifically challenging guidelines and the apps that will fail to comply may get rejected.
Impact:
The app will have to comply with all the existing standards and the updates that will accompany the iOS 14 release. Developers and app providers will have to make some extra effort to ensure acceptability.
Tips:
Focus on your in-app consent mechanism and ensure that the app complies with all the quality, security and privacy standards. Know your rights and responsibilities as an iOS developer and abide by them.
How to optimize your app strategy for stability and growth
The changes and developments following the iOS update is bound to affect every app based busines. In order to maximize your potential of turning iOS users into customers, you must also redefine your app strategy.
Follow the tips listed below to ensure that you fit in and keep excelling at a good pace. Let us begin:
#1: Carry out robust market research
The key to any effective business endeavor is an immense research. Try to become more vigilant and aware of the changes happening in the app industry.
Create your own parameters based on the new updates and developments and assess your business metrics to see where you stand. Also try to learn from your competitors and heavyweights of the industry.
#2: Build app with advanced tools
You can ditch the typical methods and tools of ios app development​ and build a new app altogether. If the solution is advanced, you will be able to build a standard iOS app that aligns with the new updates.
Bid adieu to the monotonous and time taking custom app development techniques and embrace new technologies instead. Sign up for a DIY app builder that enables you to build your own app in an absolutely code-free environment.
#3: Follow the submission guidelines
Apple is extremely strict about the protocols, rules and regulations of app development and submission. Any negligence can lead to straightaway decline and your app may never get listed on the app store.
However, if you get a reliable partner like AppMySite then the process of building, customizing, testing and submitting the app becomes a breeze. You can take help from the resources like Knowledge Base and Blogs and ensure success.
Suggested Read: Avoid getting rejected by Apple App Store: Find ways to make a comeback if you do
#4: Make efforts for acquisition
Once your app is listed on the Apple's App Store, the next step is to start acquiring traffic and conversions. You can opt for a variety of techniques to ensure that users notice and download your app.
You can begin with App Store Optimization while keeping the new updates in mind. Also invest in several techniques of app promotion and marketing such that your app gets maximum attention.
#5: Analyze and reinvent the goals
No update is permanent. So, keep an eye on the industry-based developments and keep reinventing your strategies accordingly. Also track the crucial app metrics and find out the strengths and weaknesses.
Try to learn about iOS users behavioral and demographic qualities and also assess their purchase behavior. Analyze to reinvent your business goals and plan your efforts accordingly.
Suggested Read: Popular mobile app marketing techniques – The complete guide to success
Build a premium iOS app without spending fortunes!
That was all from our end for today. Assess the impact of the iOS update and changes, and accordingly plan your app strategy going forward.
However, last but not the least, we leave you with the best solution for building high-performing premium iOS app. The ultimate Android and iOS app building solution by AppMySite is affordable and quick and outsmarts many app building solutions available online.
So, sign up for the DIY app builder by AppMySite and create native WordPress mobile apps. Convert WooCommerce to mobile app now and boost your revenue and growth. Get going!