This is the best time for businesses as the number of online buyers is growing, and technology is providing with the means to reach those potential buyers seamlessly.
Easy availability of tools for setting up websites and online app creators has made it even easier for entrepreneurs to fulfil their goals and turn their ideas into reality.
The consumerization of technology has made it easier for brands to enter the online market and make profits in almost every realm. However, the more unique and propitious an idea is, the higher are the chances of its growth and expansion.
One such unique idea is the Print on Demand business. The demand for such services is on growth and you can explore this avenue as a business prospect. Stay with us and know all about it!
Suggested Read: How to set up your e-commerce business with WordPress & WooCommerce – Complete guide
Print on Demand: Introduction to a profitable startup idea
Print on Demand, as the name suggests, is the business niche that caters to printing services specifically. It is mostly centered around, but not limited to, the idea of designing and printing props and merchandize as per the demand of customers.
The demand for custom-designed products especially, is on an all-time high and the market is continuously expanding. The potential market area is huge as the clientele may include anyone and everyone from individuals, to organizations, institutions, big corporate brands, and more.
Even statistics exhibit the huge potential of this industry. For instance:
T

he global custom t-shirt printing market

is estimated to reach

3.1 billion US

dollars by 2025

(

Statista

)

T

he revenue of the global photo printing and merchandising market

will exceed the worth of 19 billion US dollars this year

(

Statista

)

Printify

stores received

more than 400,000

orders in June, 2020, registering a growth of 311% (

Printify

)
Clearly, it is a profitable market and there is no limit as to what you can custom design and print. For instance, this may include – book covers, journals, notebooks, calendars, diaries, notebooks, coffee table books, office stationery, and more.
In the apparel niche, you may design t-shirts, caps, accessories, towels, and since it the time of COVID-19, even masks! This may further extend to custom made gifts like coffee mugs, bear mugs, fridge magnets, nameplates, mugs, stickers, and what not!
Basically, you can explore anything that people want their thoughts to be inscribed upon. You can either set up your own inventory for procurement of raw material or partner with third party vendors and suppliers. In any case, it will ultimately be your brand and business!
How to start a Print on Demand business
We understand, that as an entrepreneur you might be doing your research already. However, just to give you a little guidance and throw some light, we will briefly tell you how you can start. Navigate through and know more:
#1: Fix your niche and target audience
The first step is finding your target audience and niche along with products. Carry out ample market research and make a list of all the possibilities. List out the green areas where there is maximum scope.
You can choose this as your niche market. Proceed to fix a business model and make a list of the potential audience and targeted customers. This will give you a clear picture as to where you should head along.
#2: Reach out to vendors and suppliers
The next step is to lay out your functioning model. Decide on whether you wish to manage the inventory and handle the designing or whether you wish to act like a drop-shipper.
As per your deductions and study, you can proceed to reach out to vendors and suppliers for your business. Get into the agreements with your print on demand suppliers and step on the gas to proceed.
#3: Set up your website and mobile app
As online business is all about websites and apps, it is important that you have both. You can start with creating a user-friendly shopping website and build an e-commerce app when you are ready.
Proceed to turn it into a native app for Android and iOS and reach the mobile-friendly market. You can watch our video tutorial and learn how to make an app for free without coding. Once your online store is set up, you can proceed to focus on customer acquisition.
#4: Promote and market your brand
Proceed to market and promote your brand across multiple channels. Run promotions on websites and inspire the visitors to download your app.
Also run promotions across social media platforms and other potential ad and marketing channels. Build a brand image online and aim to give it a boost.
Suggested Read: Popular mobile app marketing techniques – The complete guide to success
Outstanding advantages of Print on Demand business
We are obviously obsessed with the idea of a print on demand business because of its huge potential. It can ensure a number of benefits, some of which have been listed below:
#1: Limited investment of resources
The best thing about this business is that it is highly economical. It requires a limited amount of resources and workforce and the costs of investment and overheads is also less.
You can always find the most affordable options to procure inventory and ensure timely delivery. All you need, is a designing and printing set-up in between. Else, you can outsource this as well and just become a drop-shipper.
This reduces the wastage of resources and eliminates the need of hoarding products. You can start the business with a small investment and then scale it as the business grows.
#2: Wide range of potential consumers
As discussed above, there is no limit to the consumer base you can target for your business. In fact, anybody and everybody can be your potential customer.
For instance, individuals may need customized gifts and accessories for their loved ones, party props for their in-house events or those who just want to give a twist to their regular accessories and make a statement.
Whereas companies and organizations may place bulk orders for customized corporate gifts, stationery, and more. You can widen your clientele even further by enabling people to design their own products or choose from a range of templates.
#3: Effortless set-up and maintenance
Print on demand service often works on a drop shipping model (refer to the blog suggested below). This means that the need for managing heavy inventory and package deliveries is eliminated.
Hence, it becomes further easier to set-up and maintain the business as you can outsource most of the requirements. For example, you can have a team of wholesalers who provide the raw material, artists who can meet the design requirements and vendors who can collect and deliver the product.
As much of the work is distributed, all you need is to supervise things and ensure coherent functioning of all. This takes off much of the maintenance load as compared to other business models.
Suggested Read: Set up your own dropshipping business for mobile app users
#4: Quicker turnaround time
The work in the print on demand business scenario gets channelized well. It is distributed among designers, printers, delivery service providers, and more.
As much of the work gets distributed on several levels, the turnaround and delivery times gets paced up. It becomes easier to ensure faster deliveries.
On the plus side, you can also charge extra for urgent deliveries. This makes the business even more profitable and easy to maintain.
#5: Added branding benefits
Free branding is the most exciting part about the print on demand business. In fact, it becomes a part and parcel of the process.
As you print most of the products, you can add your brand logo and mark to most of them. You can also give away one complimentary product that endorses your brand with every package.
Else, you can charge customers extra for providing white-labelled products with customized branding. You can surely get great deals from many corporates and big brands.
Some notable examples to learn from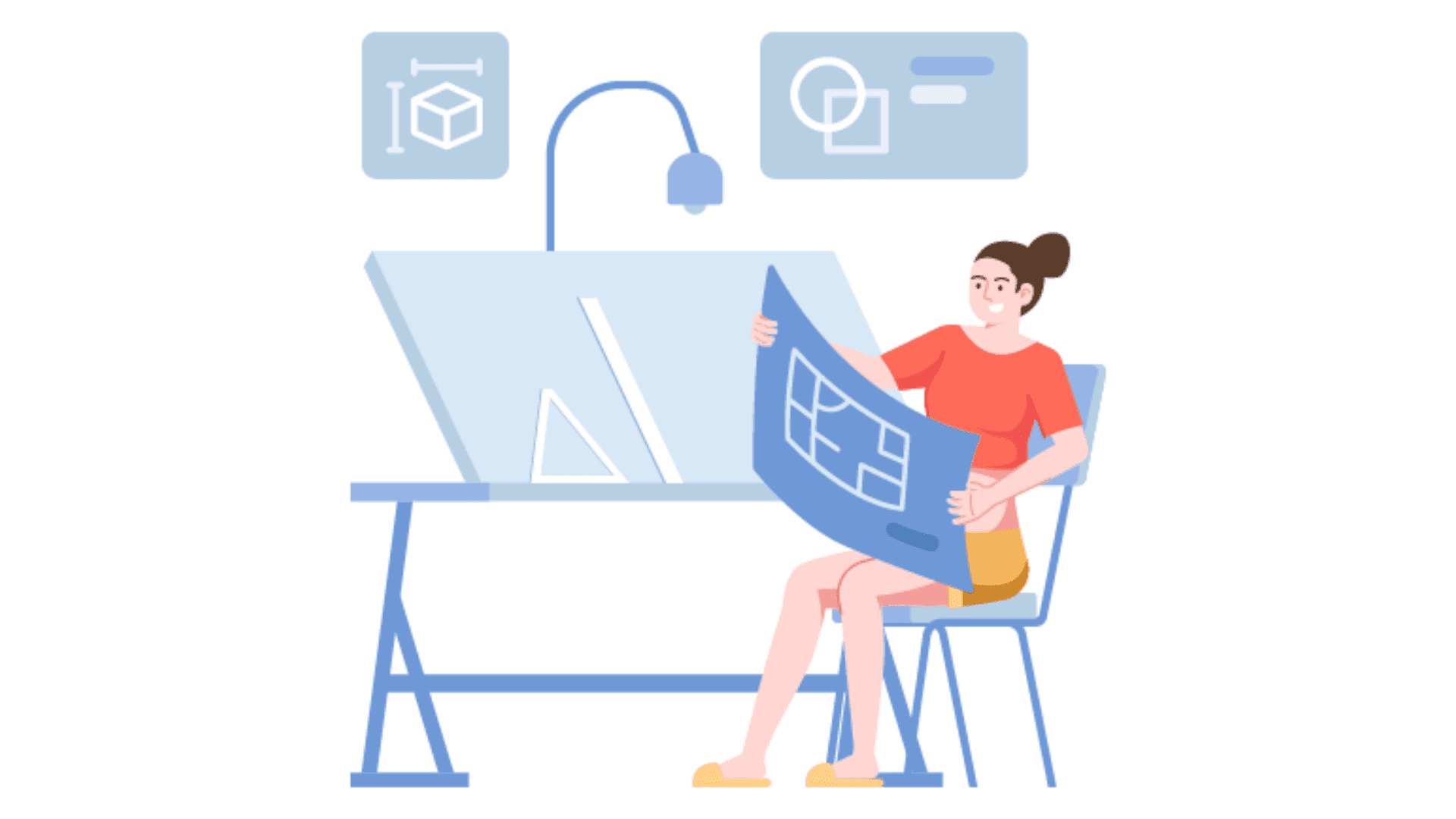 When in doubt, learn form the best! To help you gain even clearer insights, we are elaborating the print on demand business scenario with some examples. Let us see what the heavyweights in the industry are doing and learn from them:
#1: Printify
Printify is on of the leading names in the world of print on demand business. It is empowering many eCommerce websites and businesses by taking care of their order fulfillment requests for customized products.
It is quite economical and offers a range of diverse options when it comes to personalized products. It has printing partners in over 90 locations and is well acknowledged amongst the clientele.
#2: Redbubble
Redbubble is yet another popular printing website. In fact, it enables customers to customize and print products and get them delivered in no time.
It is a great platform for both, designers and buyers. The platform also offers complete flexibility with pricing and profit margins.
#3: TeeSpring
Teespring started out as a t-shirt retailer brand, but has now advanced to become much more. It is an artisan's delight as even beginners can harness the platform with ease.
Anyone can easily design products like mugs, bags, home décor items, and more. It works with the leading giants in the industry to ensure high-end services and consumer satisfaction.
Suggested Read: The best strategy to reserve a name for your Android and iOS apps
Wrapping up!
That was our thorough guide to starting a print on demand business online. Want further assistance to ace the online market of mobile-friendly customers? Look no further!
Just trust AppMySite like thousands of other businesses do, and subscribe to start your journey. Create premium WooCommerce Android apps and iOS apps for your website and reach the customers anywhere and at any time!
Harness all the other resources by AppMySite free app builder and strengthen your journey. Get complete guidance and assistance as you plan, build and publish your mobile app.
So, wait no more! Unleash the entrepreneur in you and set up your online business now. Take it to mobile with AppMySite and steer your ship to success!