Internet is ruling and shaping the world around us. It has become essential for every business to have a robust online infrastructure that serves the interests of the enthusiastic internet-friendly audience and brings the brand closer to success.
It is for this reason that many businesses are creating websites and apps and going online. Most of them opt for WordPress as it is the most scalable and user-friendly platform to work with and converting a WordPress site to a mobile app is also easier.
However, just having a vanilla website or app in the name of online infrastructure is not enough. There is a huge competition out there and you must be prepared to go the extra mile to attract your customers.
Offering a personalized experience to your consumers is the best winning strategy in this day and age. One of the significant steps that you can take to ensure this is to offer a multilingual experience on all your platforms.
Today, we are here to guide you and throw some light on this topic itself. So, go through the blog till the end and discover some useful insights related to the benefits of offering multilingual website and app.
Outstanding benefits of having multilingual website and app
Let us first introduce you to the awesome benefits of having a multilingual website and app:
#1: Reach a larger audience with ease
Businesses need to understand that not all their potential customers belong to English speaking countries. In fact, English is not the first language of a majority of the global population.
Depending upon your audience and business location, languages can act as a catalyst or a barrier. By creating a multilingual website, you can ensure maximum coverage and reduce any demographic barriers that may arise due to language difficulties.
#2: Leverage the benefits of localization
Localization can have endless benefits when it comes to amplifying your chances of success. Besides aspiring to reach a global audience, you must also augment your resources to reach the localized audiences in a personalized manner.
In fact, targeted localized steps taken for a business can have a huge impact on its growth and success and having a multi-language infrastructure can be the first step in this direction. It can help you connect with native people on a personal level and maximize the prospects for your business.
Suggested Read: How to enter a new mCommerce market: A guide to mobile app localization
#3: Reduce bounce rate & abandonments
Despite having good rankings, visibility, and exposure, you can lose potential customers if you fail to connect and communicate with them. Not serving content in multiple languages can be one of the reasons why people leave your site or uninstall your app and migrate to competitors.
On the contrary, if you include multiple languages on your website and app, then you can appeal to a comparatively larger group of people belonging to various locations, ethnicity, social backgrounds, and more. This can reduce your bounce rate and abandonments and amplify conversions.
#4: Strengthen customer-experience
A buyer-centric business that shapes its business decisions based on the convenience and preferences of its customers, has the most potential to grow and succeed. Serving content in the language preferred by your customers can actually have a huge impact on your brand image.
You can communicate more effectively with the customers in their language and ensure that they recognize and relate with your brand instantly. It can strengthen the experience of your customers and reduce the cognitive burden on them. As they will be able to understand and process the information better, the chances of their conversions and their lifetime loyalty value will increase furthermore.
#5: Earn trust and authenticity
In general, people tend to trust an information more if it is presented in their preferred or native language. In fact, as per a study by CSA that tested the "Can't read, Won't Buy" hypothesis, it was found that 72.4% of consumers believed that were more likely to buy a product that had information in their own language.
Therefore, offering a website and app in multiple languages can help you cultivate more trust and build a stronger brand image in the eyes of customers. Besides, when you create a multi-lingual platform, it shows that you make efforts to globalize your brand while keeping the preferences of different demographics in mind. It can also make your brand easily recognizable and consumer-friendly.
#6: Gain a competitive advantage
It is the age of technology where there is no excuse for not having a cross-border approach in your business. Setting up a multilingual website and app can help you achieve this feat and earn more traffic and conversions.
Besides, it increases your chances of pulling a targeted group of customers as compared to your contenders who do not have multi-language friendly infrastructure. Adding this edge of personalization can help you gain a competitive advantage over them.
#7: Boost SEO & marketing endeavors
Extended language support and multilingual digital infrastructure can increase your potential market area and expand your targeted consumer base. This in turn can affect the footfall on your website and hence, directly affect your SEO, website ranking on search engines, app raking on app stores, visibility, conversions, and more.
You will also be able to run your marketing campaigns in local languages and then present solutions to customers in their language itself. This will help you make the most of your marketing initiatives and campaigns and you will be able to gain ample traction, conversions, growth, and more.
Suggested Read: Popular mobile app marketing techniques – The complete guide to success
Power your business with multilingual resources
Now that you are aware of the benefits of having multilingual websites and apps, go ahead and enrich your business with the same. Start creating channels, content and resources in multiple languages and attract more traffic engagement and conversions.
Start with creating a dynamic multilingual WordPress website
The first step to starting an online business is to have a robust and dynamic website. You can go with WordPress as it is the most popular CMS platform in the world, and clearly the most suited for all kinds of businesses.
It is efficient and affordable and offers ample scope for scalability and customizability with the help of multiple themes and plugins. You can start your business on WordPress and go ahead to create a multilingual website. For this, you can use translation plugins like Polylang, WPML and TranslatePress.
Do your research and pick tools, resources and plugins that suit your budget and goals. Do not worry! When it comes to WordPress, there are plenty of options out there that you can choose from.
Suggested Read: How to set up your e-commerce business with WordPress & WooCommerce – Complete guide
Complement it with a native and feature-rich multilingual app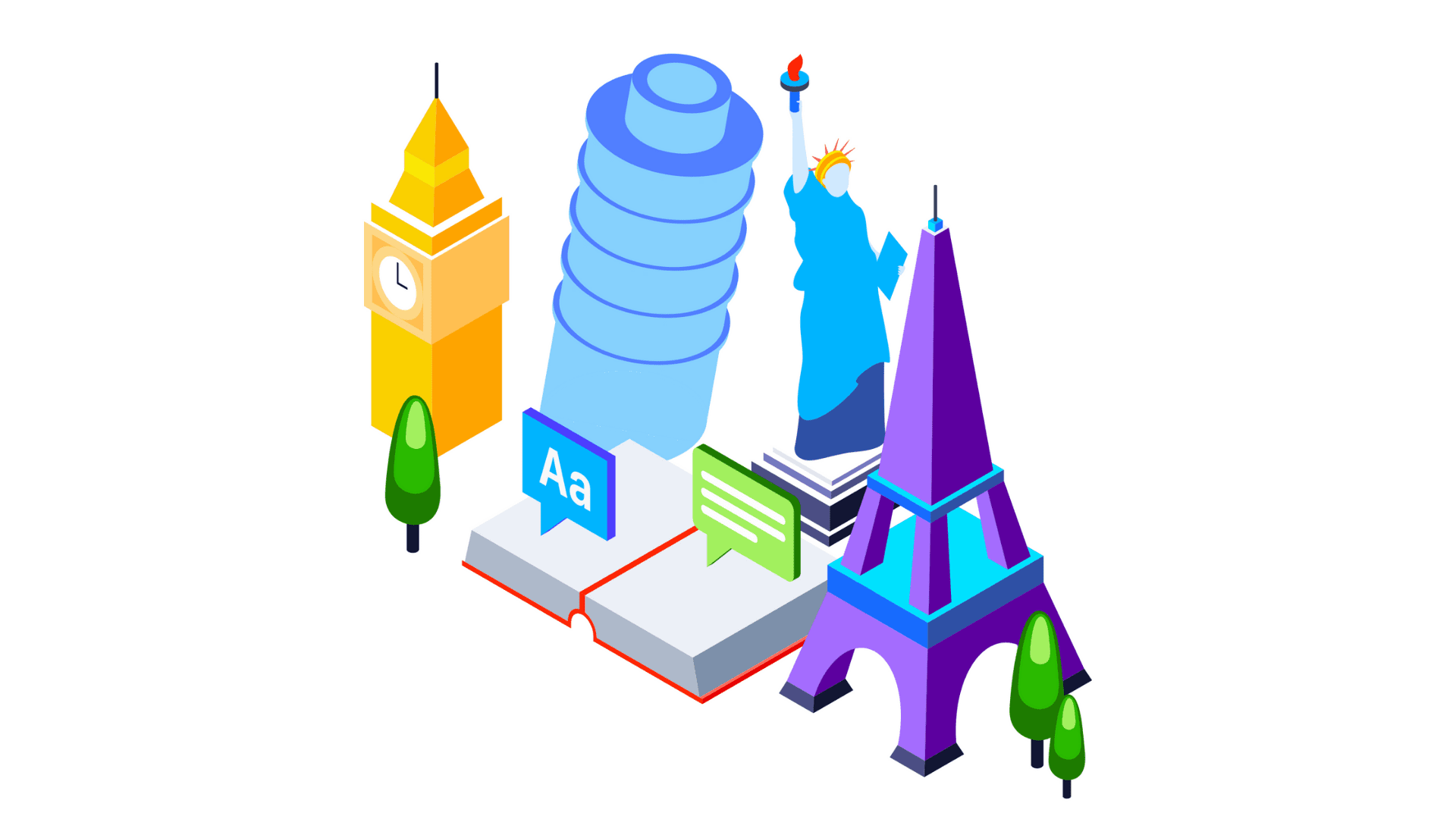 The next and ideal step in the process of setting up a multi-language friendly business is to have a multi-lingual app. Mobile phones have become the ultimate necessity in the digital age, and you must complement your business with an app that is equally powerful.
You can sign up for free Android and iOS app makers available online and create a multilingual app without going through the nuances of traditional app development that is costly, demanding and time-taking.
Keep your website and app languages consistent in order to avoid any chaos and cognitive burden on users and to ensure harmony. For instance, you can create an app with AppMySite and go ahead to opt for multilingual support in the app, as available on your WordPress website.
Suggested Read: How to create an app in 10 simple steps? Make an app without coding
Start marketing and creating campaigns in multiple languages
Once your website and app are up and running, go ahead and start making efforts to get noticed by your potential audience. You can run re-targeting campaigns for existing and lapsed customers and launch introductory offers to attract new ones.
Start creating ads, marketing campaigns and social media campaigns in local languages. You can also send personalized emails and push notifications to people in their preferred language. It will become easier for you to target people based on their language and serve the right and appropriate content for them.
Make the most of your multi-lingual business set up by tapping into every potential branding and sale opportunity. You can start by targeting one or two languages and then slowly increase as your business grows and scales to greater heights.
Suggested Read: All you need to know about mobile app Push Notifications – A complete guide
Wrapping up!
Offer a 360 degree solution to your customers and create both website and app. Get started with WordPress as it is the most popular and efficient platform for building any kind of website and then create an app online.,
Go ahead and subscribe to AppMySite to complement your website with a native and feature-rich app. You can explore the other articles by AppMySite and learn all about mobile app development and marketing. Also gain useful insights about website management and eCommerce.
Make an informed start and get the most out of the opportunities. Offer a smooth website and app to your users and inspire more engagement and conversions.