We believe there are two kinds of entrepreneurs in the world.
The first kind are the ones that already have an idea and work on it to make it a success. Then there's the other kind that tap into an already popular and trending business idea and harness the trend to their advantage.
If you belong to the latter category and are looking for inspirations to start an eCommerce business in 2022, you've landed at the right place.
Today, we will tell you about the top trending eCommerce industries, categories, products, etc., that will remain popular in 2022 and the years to come.
So, let's dive right in and uncover the list!
In this blog
Top 10 eCommerce niches for 2022
As per Statista, global e-commerce sales amounted to approximately 4.9 trillion U.S. dollars in 2019. This figure is forecast to grow by 50 percent over the next few years, reaching about 7.4 trillion dollars by 2025.
The demand for eCommerce websites and WooCommerce mobile apps is at an all time high.
Clearly, starting an eCommerce business can be advantageous for you. Here are some of the trending niches that you can invest in:
Entertainment, Technology & Electronics
With multiple online gaming and entertainment platforms like Netflix, Amazon Prime, etc. soaring high with success, the growth of this industry remains no secret.
Besides online entertainment, consumers are also investing in shopping for electronics and tech related products. The trend of work from home and online education has significantly contributed to the demands of such products.
People are not only ordering comfortable furniture but also the technical and electronic equipment they need to facilitate their online classes or work from home setups.
In addition to that, people continue to purchase products like smartphones, HD TVs, home repair tools, luxury home and office equipment, and what not! In fact, the electronics segment alone accounts for 22% of retail sale in the US.
Fashion & Apparel
The global apparel market is set to jump in value from 1.5 trillion U.S. dollars (in 2020) to about 2.25 trillion dollars by 2025.
Major fashion and clothing brands of the world have also seen constant growth, thereby asserting that the demand for clothing and footwear is rising all over the world. Thus, fashion and clothing store app development is a growing trend.
Look up for the hashtag #OOTD on Instagram and millions of posts will pop up. Almost every person wants to invest in good clothes and be picture ready every hour of the day.
This has given a huge push to the already popular apparel industry. From huge retail chains to mom & pop boutique businesses, there are many new fashion and apparel brands springing up each day.
While there may be intense competition, there is still enough scope if you have the knack for this sector and love to innovate.
Home décor & Maintenance
The value for global online home decor market is forecast to reach USD 348.3 billion by 2027. Furniture has been topping the charts of the most selling products across many eCommerce platforms.
All these trends and statistics indicate that the home décor industry is only set to grow in the coming years, and it can be an amazing niche to invest in.
As more and more people are aiming for the urban lifestyle, the demand for home décor products and maintenance services is at an all-time high.
You can sell home décor products like artifacts, designer bulbs, plants, carpets, etc. Additionally, on-demand home maintenance services such as cleaning, plumbing, repair works, etc., are also in.
Suggested Read: Get a chic Home Décor app to captivate your customers
Food
Revenue in the online food delivery segment is projected to reach USD 339,257 million this year. The CAGR (Compound Annual Growth Rate) for 2022-2026 is expected to be 8.29%, resulting in a projected market volume of USD 466,472 million by 2026.
The whopping numbers can make anyone want to open some kind of online food delivery business right away! If you have the same urge and also have the skills and expertise to excel in this industry, then you can definitely go for it. Our restaurant mobile app builder will help you through!
You can start a small store and also ensure online delivery, or just become a restaurant aggregator platform like Zomato, and deliver mouth-watering happiness at your consumer's doorsteps.
Beauty & Personal Care
The global cosmetic market is projected to value at about 758.4 billion U.S. dollars by 2025. If we add other beauty, wellness and personal care related categories, the numbers will skyrocket.
Clearly, consumers are investing not only to look good and eat good, but also to feel good. Therefore, you can pick your USP and join the beauty and wellness industry without much ado.
You can offer on-demand spa and salon treatments and ensure booking through apps. You can also sell personal care, hygiene, and cosmetic related items online.
Selling organic hand-made cosmetics and toiletries and other personal care and grooming products can make you good money.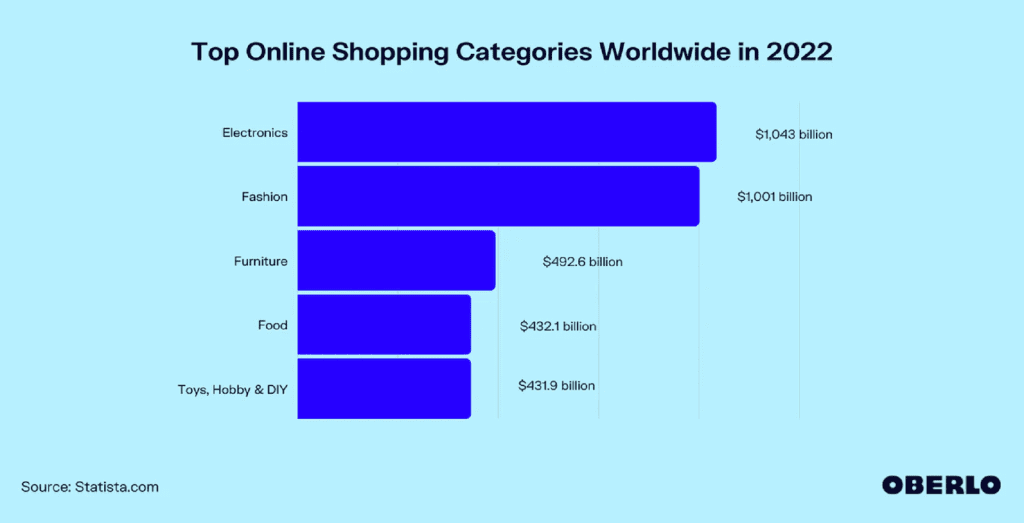 Eco-friendly & Natural products
Hand-made products reminded us of the growing popularity of the eco-friendly, natural, and organic product industry. Therefore, here it is in our list!
The possibilities in this industry are endless. From organic food to healthcare products to kids products and clothes and even furniture made of natural fibre, there are many niches to choose from.
'Eco-friendly', 'natural' and 'organic', are the new buzzwords and every brand wants to associate itself with this trend.
In fact, a survey by Organic Trade Association (OTA) found that America's 75 million millennials are now consuming organic products, and they're making sure their families are too. Parents in the 18- to 34-year-old age range are now the biggest group of organic product buyers in America.
Additionally, trends show that the popularity of eco-friendly and organic products will continue to rise, leading to an increase in demand. You can fill in and tap into this possibility. Start now for the best results and you might definitely taste organic success in no time!
Healthcare & Fitness
Gym equipment, health accessories, fitness gadgets, etc., are being snapped up and our desired products and new arrivals often remain out of stock when it comes to smart fitness technology.
With pandemic in picture, pressured lifestyles and negative environmental changes, health has become a primary concern. Most of us aspire to eat and live healthy and thus make random efforts to keep our vitals under check and our body and mind sound.
However, the healthcare and fitness industry is more than just gadgets and fitness accessories. From mobile pharma (online medicine delivery) to yoga learning and diet apps, the expansion and stretch of this industry is extensive.
If interested, you can tap into this niche and unleash many possibilities. Become a part of this billion-dollar industry, pick a specific niche, and launch yourself out there. Make your mark in the health and fitness realm, and contribute to making a healthier and happier world.
Suggested Read: Turn your mental health awareness blogs to a WordPress mobile app
Pet products
Let us shift our attention from humans to our furry friends and tell you about the prospects of the pet industry. Well, there are many.
From pet store to pet care products (food, healthcare, grooming supplies, etc.), everything is now available online and the industry is now worth billions of dollars.
Thanks to all the social media platforms and influencers, more people want pets now and are ready to spend more on them than ever. Let's admit, a picture with one of our pawed buddies gets us more likes than the usual regular ones.
Jokes apart, there is also much activism and awareness discussions around animal welfare that is happening online. With millennials and centennials in picture, the online pet care industry is skyrocketing like never before.
You can also join this industry and look for business opportunities that can also bring about some concrete social change and make lives for the four-legged angels better.
Custom-designed merchandize
We believe that if a list of the most popular and most used terms is made for eCommerce, then "custom" would definitely be somewhere at the top.
From customized gifts to custom designed cakes, customized mugs, customized t-shirts, customized accessories, customized furniture, the list of popular custom-made items can be endless.
Therefore, you can enter the custom-print or on-demand merchandize realm and cater to the creative souls who demand something unique and extra.
You can sell to individuals or create merchandize for small-scale stores. Else, cater to all kinds of audiences and also sell custom-made products to huge corporates and firms.
ReCommerce
Selling pre-owned items is becoming the new most popular eCommerce trend among consumers and businesses alike. From cars to refurbished furniture, everything is popular in this realm.
Instead of going through the hassle of buying, stocking, and managing inventory, you can just become a reseller and act as a channel for people to sell and buy owned goods.
This is also an environmental-friendly idea and people are pursuing it thoroughly to reduce their carbon footprint, reuse products and also to earn and save money.
Additionally, you can become a reseller and also resell software products like mobile apps, management software, online services, etc.
Suggested Read: Selling on platforms like Amazon vs setting up your own online store
Over to you!
That was all from our end today. Start selling online today and see your business flourish parallelly as the eCommerce industry continues to expand in the coming years.
You can read the blog suggested above and discover the pros and cons of selling on existing platforms like Amazon vs setting up your own online store.
If you decide to go with the latter option, you can create a website with WordPress + WooCommerce and then sign up for our free mobile app builder to build an app for your business.
Make use of multiple channels and reach your potential audiences at their fingertips. You can also explore our other blogs and learn all about eCommerce marketing, branding, promotion, etc.
Do not forget to drop a comment and let us know about your feedback. We love to hear from you!
Data & Image Sources